About AussieBet
AussieBet is a site dedicated to the best betting sites in Australia – sites that are legal and are regulated by the correct licencing bodies and sites that offer the best value to Aussie punters.
If you're looking for objective betting site reviews, trustworthy information, and the latest betting news, then you're definitely in the right place.
In a world with an increasing number of online betting sites and confusion and change reigning supreme when it comes to legislation and regulation, you need a source that you can trust when it comes to choosing your next betting company to bet with.
This is where Aussiebet picks up the slack and leads you down the best path, so whether its markets, promotions, products, or payment options that get you excited, you'll find the best information here.
Our authors and writers are experienced betting industry professionals, as well as experienced punters – they know what they're looking for and they know what's right and wrong.
Betting Site Reviews – Everything You Need to Know
We wouldn't be a very good betting information site if we didn't provide well-written and objective reviews. Thankfully we do and this really is the core of the site – all of the best and biggest betting brands laid bare.
Objectivity and transparency are key to us so if we believe that an online bookie offers something poor, then we tell you. We're yet to see a perfect online bookie, so it's fair to say that you'll always see some negatives within our reviews.
However, this is why you should feel comfortable trusting us over other review sites – we won't write positively just for the sake of it, we tell it like it is.
Our reviews cover all the elements that make a bookie what it is:
The betting product features
Amount of markets
The sports they cover
The best betting payment methods
Betting site customer support options
Licences and excluded territories
Company Information
Pros and Cons
FAQs
The AussieBet Values
We've touched on some of the values we hold dear when it comes to betting sites but this is a really important part of what we are – without these values, we're just another review site. When you read something on AussieBet you will know that we follow the following rules and values:
Clarity: Easily understandable and nothing here for the sake of it
Integrity: Negatives as well as positives
Accuracy: We go out of our way to find the facts.
Responsibility: Betting in moderation and for entertainment only. Responsible Wagering rules!
Equality: We treat you like equals. No preaching, no selling, just punters talking to punters
We take this site seriously as, like you, we're punters who only want the best info and the best brands to bet with. We're sure you'll love AussieBet as much as we love running it.
How Does Our Business Work?
In order to provide only the best and most accurate betting reviews, our experts have to work full time on AussieBet.com. Naturally, we have to pay them for their services, as well as for the services of tech people responsible for our site running this smoothly.
That is the moment when we have turned to affiliate marketing. It's one of the best online business models for both readers and publishers. Instead of charging customers for our services, we have made agreements with bookmakers to feature reviews about them on our website. If you like what you see and decide to join them, the bookie will pay us a referral fee. This is all monitored thru affiliate links which work as trackers.
Independence Above All Else
It's important to point out that just because we are getting paid, it doesn't mean that we will make a deal with every bookmaker out there. At the end of the day, the most important thing we have is the trust of our readers, that's why we have to be very careful and suggest only the things we genuinely think are good. If there is something we don't like, our experts will point it out and recommend a better option.
Our Authors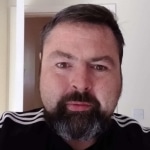 David Stephens
Content Writer
Dave is the horse racing go-to guy! He approaches betting from a different angle, one that's worked both for him and all Aussiebet followers. Besides racing, he's keen on cricket, rugby and golf! Dave is a core team member of AussieBet!