About AussieBet
Written by Dave
Last time updated

10/24/2023
AussieBet is a site dedicated to the best betting sites in Australia – sites that are legal and are regulated by the correct licencing bodies and sites that offer the best value to Aussie punters.
If you're looking for objective betting site reviews, trustworthy information, and the latest betting news, then you're definitely in the right place.
In a world with an increasing number of online betting sites and confusion and change reigning supreme when it comes to legislation and regulation, you need a source that you can trust when it comes to choosing your next betting company to bet with.
This is where Aussiebet picks up the slack and leads you down the best path, so whether its markets, promotions, products, or payment options that get you excited, you'll find the best information here.
Our authors and writers are experienced betting industry professionals, as well as experienced punters – they know what they're looking for and they know what's right and wrong.
AussieBet's Mission
At AussieBet, our mission is to guide and empower punters in Australia by providing them with the most trustworthy and objective information about the best betting sites. In a rapidly evolving online betting landscape, we stand as a beacon of clarity, ensuring that our readers have access to legal, regulated, and value-driven betting platforms.
Our commitment to transparency and integrity means that we don't just highlight the positives; we also point out areas of improvement, ensuring our readers make informed decisions. Our team of experienced industry professionals and seasoned punters work diligently to ensure that whether it's markets, promotions, products, or payment options, our readers get the best information.
At the heart of our operations are core values that emphasize clarity, integrity, accuracy, responsibility, and equality. We believe in responsible wagering and treat our readers as equals, fostering a community where punters can engage in informed discussions. Trust is our currency, and we strive to maintain and enhance it with every piece of content we produce.
What We Offer at AussieBet
Navigating the vast world of online betting can be overwhelming, but at AussieBet, we're here to simplify the journey for you. Our offerings are tailored to provide punters with a comprehensive understanding of the betting landscape. Here's a glimpse of what we bring to the table:
Objective Betting Reviews: We believe in transparency and honesty. Our reviews are unbiased, shedding light on both the strengths and areas of improvement of various betting platforms. Trust us to give you the real picture, helping you make informed decisions.
In-depth Sports Betting Guides: Whether you're a novice or a seasoned punter, our detailed sports betting guides are designed to enhance your betting strategy. Dive deep into the nuances of popular sports, understand the odds better, and refine your betting approach with our expert insights.
Payment Method Reviews: A seamless transaction process is crucial for a hassle-free betting experience. We review various payment methods, highlighting their pros and cons, ensuring you choose the one that aligns best with your needs.
Curated Top Lists: With the myriad of options available, finding the best can be daunting. Our curated lists rank the top players in various categories, from the best betting apps to the most exciting live betting sites. Rely on our rankings to guide you to the cream of the crop.
Betting Site Reviews – Everything You Need to Know
We wouldn't be a very good betting information site if we didn't provide well-written and objective reviews. Thankfully we do and this really is the core of the site – all of the best and biggest betting brands laid bare.
Objectivity and transparency are key to us so if we believe that an online bookie offers something poor, then we tell you. We're yet to see a perfect online bookie, so it's fair to say that you'll always see some negatives within our reviews.
However, this is why you should feel comfortable trusting us over other review sites – we won't write positively just for the sake of it, we tell it like it is.
Our reviews cover all the elements that make a bookie what it is:
The betting product features
Amount of markets
The sports they cover
The best betting payment methods
Betting site customer support options
Licences and excluded territories
Company Information
Pros and Cons
FAQs
The AussieBet Values
We've touched on some of the values we hold dear when it comes to betting sites but this is a really important part of what we are – without these values, we're just another review site. When you read something on AussieBet you will know that we follow the following rules and values:
Clarity: Easily understandable and nothing here for the sake of it
Integrity: Negatives as well as positives
Accuracy: We go out of our way to find the facts.
Responsibility: Betting in moderation and for entertainment only. Responsible Wagering rules!
Equality: We treat you like equals. No preaching, no selling, just punters talking to punters
We take this site seriously as, like you, we're punters who only want the best info and the best brands to bet with. We're sure you'll love AussieBet as much as we love running it.
How Does Our Business Work?
In order to provide only the best and most accurate betting reviews, our experts have to work full time on AussieBet.com. Naturally, we have to pay them for their services, as well as for the services of tech people responsible for our site running this smoothly.
That is the moment when we have turned to affiliate marketing. It's one of the best online business models for both readers and publishers. Instead of charging customers for our services, we have made agreements with bookmakers to feature reviews about them on our website. If you like what you see and decide to join them, the bookie will pay us a referral fee. This is all monitored thru affiliate links which work as trackers.
Independence Above All Else
It's important to point out that just because we are getting paid, it doesn't mean that we will make a deal with every bookmaker out there. At the end of the day, the most important thing we have is the trust of our readers, that's why we have to be very careful and suggest only the things we genuinely think are good. If there is something we don't like, our experts will point it out and recommend a better option.
What They Say About Us
We love reviewing the best Australian betting sites and bringing you insight into all the top sports events. As such, we more than welcome reviews of our own service. We are pleased to share that you will now be able to find unbiased opinions of other users through our own Trustpilot page. There you will find testimonials that reflect what we offer.
If you would like to write a review of your AussieBet experience, you jut have to click on the following image.

Our Authors
Chris Flavell Content Manager
A journalist by education and an avid bettor by choice, Chris is dedicated to providing only the first-class content for Aussie punters. Horse racing, cricket and soccer are his things, but Chris is equally enthusiastic when it comes to rugby and basketball.
Nikola Jekic Content Manager
Nikola is an avid sports fan with a keen eye for detail. He's a journalist by vocation, but for the last several years his goal has been to create the best sports betting content on the internet. NBA and soccer are Nikola's favourite sports, but he's no stranger to the likes of rugby and cricket.
Contact Us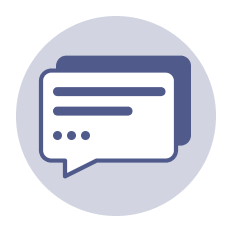 Our Location