Best Fantasy Sports Betting Sites in Australia
The past decade has seen an explosion in the popularity of fantasy sports, particularly in the United States. Up until recently, no fantasy sports in Australia existed, but in the past few years, a few daily fantasy sites have launched. Unlike traditional betting sites, daily fantasy sports require you to pick a team of players for matches in different sports.
Your team scores points for different achievements, for example scoring a goal or making a tackle. If your team earns the most points, you will win a prize. In our Fantasy Sports Australia guide, we will look at all the sites offering daily fantasy leagues. We will outline strategies that might help you win some money, and we will look at the different sports involved. If you want to know all there is to know about Fantasy Sports in Australia, keep on reading.
Fantasy Sports In Australia – Top Websites!
Aussies love their sports and daily fantasy leagues have quickly become very popular down under. There are a decent amount of choices when it comes to finding Fantasy Sports sites in Australia. Our experts have completed their research and below are our top-rated fantasy sports sites in Australia.
Fantasy Sports In Australia-What Sports Can I Bet On?
So, what are daily fantasy sports all about? Well, if you sign up with one of the above mentioned Australian Fantasy Sports sites, you can try a few games for free before spending any money. This is the best way to learn about the different aspects of daily fantasy sports and leagues.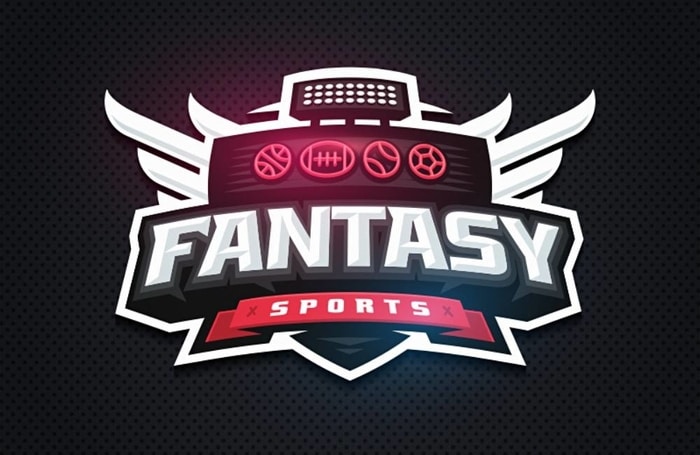 The most popular sports with fantasy league fans are AFL, NRL, EPL, NBA and NFL. However, other sports are covered too, such as golf, MMA and lots more. If you want to participate in daily fantasy leagues on your favourite sport, check that your chosen Fantasy Sports site covers it. Below we list the different sports available with Australia's best fantasy sports sites.
Draftstars.com.au Fantasy Sports
| | |
| --- | --- |
| AFL | NRL |
| NBA | NFL |
| Cricket | Soccer |
| Golf | Rugby Union |
Moneyball Australia Fantasy Sports
| | |
| --- | --- |
| NRL | AFL |
| NBA | NFL |
| EPL | MLB |
| Cricket | Rugby Union |
DraftKings Australia Sports
| | |
| --- | --- |
| NBA | NFL |
| NHL | MLB |
| MMA | Soccer |
| eSports | NASCAR |
| Golf | CFL |
PlayUp Fantasy Sports In Australia
| | |
| --- | --- |
| Basketball | Rugby League |
| F1 | Cricket |
| Golf | NFL |
| Football | Tennis |
| Ice Hockey | Rugby Union |
How To Play AFL Fantasy Football-Some Useful Tips
If you are a fan of Aussie Rules you can get involved with Daily AFL Fantasy Leagues. DraftKings and PlayUp do not cover footy, but Draftstars does. For AFL Daily Fantasy leagues you need to pick a team of players for each match. Every match counts as a separate competition and the winner is the player whose team has earned the most points.
In AFL Fantasy Football points are scored by players for certain actions they perform in a match. For example, scoring a goal (6 pts) or a behind (1 pts) usually earns points, while tackling (4 pts) and kicking passes (3 pts) are other ways your players can score points. So, what should you look for when picking out your AFL fantasy team?
Research is vital, and you should always look out for players in top form. Some players and teams traditionally do well against certain opponents. This is why you should always look back at recent meetings between teams and the head to head stats. So, if you want to win big on AFL Fantasy Football betting, sign up with Draftstars now!
How To Play NRL Fantasy- Tips and Strategies
NRL is the premier rugby league competition not only in Australia but probably in the Southern Hemisphere. It is a big hitting and exciting sport, so it is no wonder that Aussies love NRL fantasy leagues. Unfortunately, DraftKings does not have any daily fantasy events for NRL. Thankfully, the other three top Fantasy Sports in Australia sites do.
Draftstars, PlayUp has daily fantasy leagues for every NRL match during the season. Draftstars usually have increased prize funds for the biggest NRL matches. Players can score fantasy NRL points in a huge number of ways. The maximum number of points are awarded to try scorers (8 pts). Line Breaks earn 4 points, while players are penalised 2 points if they miss a tackle.
Again, if you want to increase your chances of picking a winning NRL fantasy team, studying past results and performances is vital. Look for players who are currently on song and check head to head records for players with previous good records against certain teams. Finally, always check the weather and pitch conditions. Some players prosper in wet and slippery conditions, while others prefer a hard surface and the sun to be on their backs.
Big Bash Fantasy-Some Tips To Help You Hit Your Opponents For Six
The Big Bash League (BBL) is one of the most popular cricket competitions in Australia. The T20 tournament attracts some of the world's best players, so it is no surprise that Aussie daily fantasy sports fans love big Bash Fantasy leagues. If you want to play Big Bash League fantasy then sign up with Draftstars or PlayUp. DraftKings does not have any daily fantasy leagues for cricket.
In Big Bash League fantasy players earn points for hitting runs, sixes and you can get a bonus if a batsman reaches 50 or 100. Bowlers pick up points for taking a wicket and get bonuses for taking 3 or 5 wickets. Fielders can also earn points by making catches or running out a batsman. Batsmen are penalised for ducks, while bowlers lose points for bowling wides/no balls.
When you are selecting a Big Bash Fantasy team you should always check out the pitch type and condition. Certain bowlers and batsmen are best on different pitch types. For example, spin bowlers like dry, bobbly pitches that enable them to get action on the ball. Other pitch types are better for batsmen, so do your research to give yourself the best chance of winning at Big Bash fantasy.
NBA Fantasy – How To Play And Some Useful Strategies
The NBA is the world's premier basketball league and Aussies love it. You can play daily fantasy NBA leagues with all four of the fantasy sports websites we mentioned earlier. Draftstars, DraftKings, Moneyball and PlayUp all have NBA fantasy available for Aussie basketball fans.
In NBA Fantasy players can earn points in various ways. You can earn points for players in offence and defence. With Draftstars, points are awarded to players for points scored, assists and rebounds. Turnovers and missed shots are penalised. Defensive players can earn points for steals and blocks.
Before you pick your team check out all the relevant stats for recent form. It usually pays to pick players that are in a rich vein of form. Also, head to head statistics is always worth a look. Some players might come to life vs certain franchises, so look out for players who have historically performed well against their next opponents.
Fantasy Premier League Australia – Some Key Pointers And Strategies
The Premier League (EPL) is regarded in many quarters as the best soccer league in the world. Here at Aussiebet, we agree, and you can partake in daily Fantasy Premier League competitions with all four top Aussie fantasy sports sites. With Draftstars you need to pick a team of 9 players, GK x1, Def x 3 and Mid/Fwd x 5. Check each individual site for details as team selection rules may vary.
Goalkeepers score points for making saves, keeping clean sheets and get extra points for saving a penalty. Points are deducted for goals conceded. Outfield players can earn points for scoring goals, assists, shots on target, accurate crosses, tackles won and fouls drawn. Points are deducted for a number of reasons too, including yellow and red cards, own goals and penalties conceded.
If you are thinking of getting involved in Fantasy Premier League daily events you should always ensure you do lots of research. Look for players that have been in good recent form or that have previously played well against their upcoming opponents. If you follow these tips, you should be winning at Fantasy EPL in no time! Daily leagues are also available for UCL matches.
How Much Does It Cost to play Daily Fantasy Sports In Australia?
Although some of the fantasy sports sites do allow you to enter a certain amount of tournaments for free, there is usually a fee to enter daily fantasy leagues. With Draftstars, for example, you can enter tournaments for as little as $2 while the maximum buy-in is $15. Remember though, the smaller the buy-in, the smaller the prize fund will usually be. If you want to win big, you will need to spend more and we will compare the prize money available from different fantasy sports websites later on. Below is a table with the minimum and maximum entry fees for all of Australia's top fantasy sports websites.
| Site | Min Entry | Max Entry |
| --- | --- | --- |
| Draftstars | $2 | $20 |
| Moneyball | $2 | $1,900 |
| PlayOn | $1.10 | $55 |
| Draftkings | $0.10 | $10,000 |
How Much Can I Win Playing Fantasy Sports In Australia?
Just like with entry fees, prizes vary in size between each fantasy sports site. The size of the prizes usually reflects the size of the entry fee. The cheapest leagues to enter have the lowest prize funds more often than not. If you want to win big, you usually have to spend more money on entry fees. We outline the maximum and minimum prizes on offer from each of our favourite Australian fantasy sports websites below.

| Site | Min Prize | Max Prize |
| --- | --- | --- |
| Draftstars | $5 | $100,000 |
| Moneyball | $3.60 | $20,000 |
| PlayOn | $2 | $100,000 |
| Draftkings | $8 | $3,000,000 |
Fantasy Sports Apps
If you are one of those punters who like to play on the go, don't worry, it's possible to get involved in fantasy sports competitions even from a smartphone or tablet. All the listed fantasy sports sites have mobile apps available. Many of them have also released native mobile apps. To download the dedicated application for iOS, just visit the App Store. If you are an Android user, you can take it directly from the betting site.
Some fantasy sports operators, such as Draftkings, still don't have a native app available. In that case, all you need to do is visit their site with a mobile browser, and you'll be ready to start playing right away. Lack of dedicated app won't affect your mobile fantasy sports experience that much since you'll have access to almost every feature there is.
Fantasy Sports in Australia FAQs