IPL Betting Sites in Australia
The Indian Premier League (IPL) attracts many of the biggest names in cricket, including some of Australia's stars. Local punters love cricket, so we decided to come up with a detailed listing of best IPL betting sites.
We also reveal expert IPL 2020 tips and list the highest IPL odds. In case you want to learn more about how to bet on this tournament, take a look at the rest of the article.
Top 5 IPL Betting Sites In Australia
Betting Site
Best Feature
Secure Link
T&Cs

bet365

Best Live Streaming

Visit Site

Geo restrictions apply. You must have a funded account or have placed a bet in the last 24 hours to access. Under Australian law, we are required to inform you that Live Streaming on bet365 is exempt from Parts 3 and 4 of the Broadcasting Services (Online Content Service Provider Rules) 2018.

Unibet

Watch and bet live!

Visit Site

Reliable Bookmaker with Flawless Track Record

BlueBet

Weekly Specials

Visit Site

Variety of Betting Markets

PlayUp

Great Sports Coverage

Visit Site

Key Player on the AUS Betting Scene

Draftstars

Leading Fantasy Sports Betting Site

Visit Site

POLi for Quick FS Tournament Buy-ins
Aussie punters have no shortage of options for betting on the IPL. All of the major Aussie bookmakers offer IPL betting and they have a multitude of markets you can choose from.
However, we had to pick one as our top IPL betting site and for us, bet365 is hard to beat. They have more outright futures IPL markets than their industry rivals. Their IPL odds are very competitive and you will have your work cut out finding a better Australian Indian Premier League betting site than bet365.
bet365 Is Leading The Way On IPL Futures Markets!
Bet365 is probably the best-known bookmaker in Australia. Most IPL betting sites we checked only had an outright winner market for this year's IPL. What makes bet365 stand apart is the fact they had four different outright markets, including the outright winner, to reach the final, Top 4 finish and a Quinella.
Add to that the many markets they have for each IPL match, high IPL odds and slickly designed mobile apps and it is easy to see why bet365 is best for betting on the Indian Premier League. Take a look at our bet365 analysis for more details!
Fantastic mobile app for iOS and Android
Great Range of Banking Methods
Frequently Updated Blog
Visit bet365 Now!
IPL Odds
When betting on the Indian Premier League there is one thing that is more important than anything else…finding the best IPL odds. If you don't manage to locate the best price and your wager wins, you'll be missing out on money.
For example, if you had $10 on the Chennai Super Kings to win this year's IPL with Unibet you would get odds of 5.50. With bet365 the same team are 6.50, a difference of over 18%! You can check out the latest odds in our IPL odds comparison table below.
Indian Premier League Odds Comparison
Here we compare odds from some of the best IPL betting sites in Australia. However, note that the odds are constantly changing so make sure to do a separate test before each bet.
Top 3 IPL Odds Betting Sites

| Team | bet365 | Unibet | Palmerbet |
| --- | --- | --- | --- |
| Mumbai Indians | 5.00 | 4.75 | 5.00 |
| Hyderabad Sunrisers | 5.50 | 5.50 | 5.50 |
| Chennai Super Kings | 6.00 | 6.50 | 6.00 |
| Delhi Capitals | 7.00 | 6.50 | 6.50 |
| Royal Challengers Bangalore | 8.00 | 8.00 | 7.50 |
| Kolkata Knight Riders | 8.00 | 7.00 | 6.00 |
| Kings XI Punjab | 10.00 | 10.00 | 9.00 |
| Rajasthan Royals | 10.00 | 10.00 | 10.00 |
| Overround | 114.1% | 116.8% | 121.3% |
IPL Betting Tips – RCB Is Our Top Choice!
Royal Challengers Bangalore have been constantly underachieving in the past several years. They have finished as an runner-up three times, but never managed to get on top. However, our experts think that this year will be different. RCB is a well-rounded crew with the chip on their shoulders, and because they have been playing poorly in the previous seasons, bookmakers are willing to give great odds on them.
Everything goes to Bangalore's favour. Apart from the strong duo in Virat Kohli and Aaron Finch, they also have skilful bowlers like Yuzvendra Chahal and Adam Zampa. Bowlers may be the part of the team to propel them to the title since slower pitches in UAE suit their style of play.
And let's don't forget the young guns! Navdeep Saini has shown what's he capable of on the international stage. Plus Washington Sundar, Chahal and Shivam Dube also proved that they are championship material.
Other Great Picks
Apart from the above mentioned Royal Challengers Bangalore, there are a few other teams that will strongly compete for the IPL title. Hyderabad Sunrisers may be an especially great choice, even though the odds on them are significantly lower than on the RCB. But with Kane Williamson, David Warner and Jonny Bairstow you can't throw them out of the championship race just yet.
Another team you should be following is Kings XI Punjab. They have been unbeaten last time IPL was held in the UAE, so they obviously have a knack for playing on the Arab soil. Glenn Maxwell is an outstanding talent, so don't be surprised if KXIP gets on a strong start.
IPL Betting Strategies – Key Advice From Experts!
Betting on the IPL should always be fun but let's be honest, it is going to be a lot more fun if you are winning! In this section, our IPL betting analysts reveal some very useful hints and snippets of information that should help you land a few winning IPL wagers. If you want to know more, keep on scrolling!
Respect The Pitch: The biggest equaliser in cricket is the pitch. The condition of the pitch is absolutely crucial and massively influences how bowlers and batsmen perform. If the pitch is grassy and smooth, the big-hitting batsmen should thrive. On a dry, dusty and uneven pitch the spin bowlers, in particular, will have an edge. You should always take pitch conditions into account when placing an IPL wager.
Stats Matter: In this day and age punters have a wealth of information resources at their fingertips. Loads of sites have extensive statistics for the IPL and you should always take these into account before you have a bet. Stats do matter when betting on the IPL and things like current form and head to head records are always worth checking.
Keep Your Finger On The Pulse: Another key piece of advice is to keep a close eye on teams' and players' official social media pages. Sometimes you can find out about injuries or other things that may influence the odds before the bookies do and that can give you a big edge when it comes to finding value in the IPL markets.
Popular IPL Betting Markets
When it comes to IPL betting you have no shortage of options as regards markets. You can keep it simple and bet on the IPL outright winner futures market or just stick to match bets. If you are feeling a bit adventurous you can dabble in the different Totals or Player markets. Put it this way, you won't be short of markets to pick from!
If you want to know more about the IPL specific markets, the next few sections contain information on the most popular options. In case you're want to learn more about other cricket bets, take a look at our main cricket page.
IPL Winner Market
IPL winner is by far the most popular outright market. You simply try to predict the eventual winner of the tournament. But don't get too relaxed, it's much harder than it seems! Actually, the outright winner is one of the riskiest IPL bets, so use it with extra caution.
Once the IPL final is played it isn't long before outright futures betting is available for the following year's Indian Premier League. With the likes of Palmerbet and Unibet, you can only bet on the outright winner, but with bet365 you can bet on many other outcomes. Here are some other popular IPL outright markets:
To reach the IPL final
Top 4 finish
IPL Quinella (name the two finalists)
Orange Cap Betting
The leading batsman of the season wears Orange Cap when the IPL is settled. You can bet on who you think will win the Orange Cap with a few of our top IPL betting sites. If you are going to bet on this market make sure to check recent form. Confidence is massive for batsmen, so a player coming into the IPL that is in top form is much more likely to challenge for individual honours.
Purple Cap Betting
Highest wicket taker gets to wear the renowned Purple Cap for the following season. Some of the bookmakers from the top of our IPL betting sites list have this market on offer. For example, bet365 had it for every Indian Premier League renewal so far. Similar as with the Orange Cap, you should keep your eyes on the players' current form. Since the competition is so high, details usually determine the winner.
In-Play Betting
Most of our top IPL betting sites display live IPL odds after the matches have started, you just have the minor inconvenience of having to pick up the phone to place your bet. Since the games are so long, cricket is perfect for in-play betting. That's why big Aussie bookmakers, such as bet365 and Unibet, offer such a comprehensive IPL live betting offer. You can check the latest in-play IPL odds for all matches and place a bet with a quick phone call.
Best IPL Live Betting Sites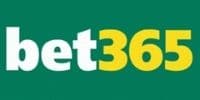 Great selection of markets
User-friendly site
Long sign-in form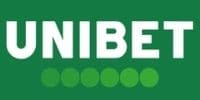 Great apps
Lots of live sports
Not 100% Aussie owned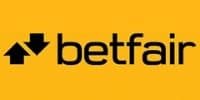 High odds
Lay or back bets
Not so many markets
IPL Fantasy Betting – Draftstars No.1
Draftstars are the kings of IPL fantasy betting in Australia. Instead of offering traditional IPL betting markets, you pay money to pick your fantasy team for a match and points are awarded for how your selected players perform. Batsmen, for example, score points for every run and 6 they get, while bowlers earn points for taking wickets and fielding.
Instead of betting against the bookie, you take on other players in a 'Fantasy League' format for a cash prize. Draftstars take a commission from every entry and that is how they make their money. The size of the prize fund depends usually on the entry cost and the number of participants. Fantasy betting is an exciting and dynamic way to wager on the IPL and Draftstars should be your first choice. To learn more about fantasy cricket at Draftstars, take a look at our review.
Live Streaming – Bet365 Hit The Rest For Six!
If you are looking for an IPL betting site where you can bet on (and watch) every IPL match live, look no further. Not only are bet365 known for high-quality IPL odds, you can also access live IPL streaming if you open an account.
You don't even need to place a bet to stream IPL matches live with Bet365. All you need is a balance of $1 or more OR to have placed a bet in the previous 24 hours. Bet365 IPL streaming is available on both desktop and mobile, so sign up now to watch every IPL match throughout the season with Bet365.
Betting Site
Best Feature
Secure Link
T&Cs

bet365

Best Live Streaming

Visit Site

Geo restrictions apply. You must have a funded account or have placed a bet in the last 24 hours to access. Under Australian law, we are required to inform you that Live Streaming on bet365 is exempt from Parts 3 and 4 of the Broadcasting Services (Online Content Service Provider Rules) 2018.
Mobile Betting – Unibet Top Of The Class!
Although a lot of punters bet mostly on their desktop devices, mobile IPL betting is rapidly growing in popularity, especially with the younger generations. All of the top IPL betting sites from our list are offering both native and web apps. You can use them to place a quick IPL bet on the go or check the live odds.
Unibet mobile apps are specifically designed for both Android and iOS devices. The Android app can be downloaded directly from the Unibet site. The iOS app can be found in the App Store. It is 30.7Mb and iOS 9.0 or later is required. Users of other devices, like Blackberry, Nokia or Windows Phones, can bet on the IPL via the Unibet web app. Just visit Unibet on your mobile browser, sign up and start betting!
What's New for IPL 2020?
Because of the COVID-19, 2020 was a sports year like we never seen before. Many sports leagues and tournaments were affected, including the Indian Premier League. We have listed some of the most important things you should keep in mind when betting on the IPL 2020 season.
Location – It's not in India this year! The BCCI (Board of Control for Cricket in India) have been able to secure 3 venues in the UAE. It's not the first time the IPL hasn't been played in India, UAE and South Africa have held it previously.
Date – IPL is planned to begin on the 9th of September and finish on the 8th of November. the tournament is usually played in spring (March, April, sometimes into May), but it's been moved due to COVID.
Australian players – Australian international Pat Cummins became the most expensive overseas player in IPL history in the 2020 draft. He'll play for the Kolkata Knight Riders after they bid $2.2 million for his services this season.
Sponsorship – New title sponsor, Fantasy company Dream11 paid $31 million to acquire the rights after VIVO pulled out. Both those amounts are USD, not AUD.
IPL History and Records
The Indian Premier League, more commonly known as the IPL, was held for the first time in 2008. It has become bigger and better with each passing year and now it is firmly established as the most-attended cricket league in the world.
The IPL comprises 8 teams that hail from 8 of the biggest cities in India. The represented cities are Delhi, Punjab, Kolkata, Rajasthan, Mumbai, Hyderabad, Chennai and Bangalore. The best bowler of the season (most wickets) is awarded the Purple Cap. The leading batsman gets an Orange Cap for scoring the most runs.
Royal Challengers Bangalore legend Virat Kohli is the record run-scorer in the IPL with 5412 from just 169 innings. The leading Aussie performer with the bat is David Warner with 4706 runs scored in total from 126 innings. Chris Gayle has scored the most 6s with 326, over 100 more than his nearest rival.
The leading wicket-taker is Lasith Malinga with 170 and Dwayne Bravo holds the record for most wickets in one season with 32 taken in 2013 for Chennai Super Kings. If you want to learn more about IPL history and records, take a look at their official website.
IPL Info

| | |
| --- | --- |
| Countries | India |
| Administrator | BCCI |
| First edition | 2008 |
| Tournament | DRR and playoffs |

| | |
| --- | --- |
| No of teams | 8 |
| Most titles | Mumbai Indians |
| Format | T20 |
| Website | iplat20.com |
Competition Format
The IPL format is simple and easy to understand. A total of eight teams compete in a round-robin league and play each other home and away. The top 4 advances to the play-offs at the end of the regular season. The top 2 then play each other and the winner qualifies for the IPL final match. The loser of that contest then plays the winner of a match between the 3rd and 4th placed teams to determine who else will reach the decider.
The IPL season usually begins at the end of March or at the start of April. Each team is allowed to select eight overseas players and they have to stick to a salary cap (the US $12 million per team). There must be between 18-25 players on each squad and only 4 overseas players can start each match per team. The top IPL players pick up over US$4 million per season, not bad for three months work!
IPL Betting Sites FAQs
What betting site has the best IPL Odds?
This is a tough question to answer and to be honest, the only way to ensure you are getting the best IPL odds is to shop around. As our IPL odds comparison table above neatly illustrates, even for one market prices can vary considerably between just two bookmakers. For futures betting, bet365 usually has the best IPL odds but BlueBet and Unibet are worth checking out too.
Do any Australian bookies have IPL live streaming?
The only Australian betting site we could find that offered live IPL streaming was bet365. They streamed every single IPL match last season and they will more than likely have IPL streaming available for many seasons to come. You can also stream lots of other sports live with Bet365, check out our in-depth Bet365 review to learn more.
How do I bet on the IPL?
It's easy to place a bet on the IPL. You first need to find an IPL betting site and make a deposit. After that find a market you like and place a bet. In case you're not sure where to bet, check out our list of top 5 IPL bookmakers in Australia.
What are the best IPL betting markets?
IPL betting sites offer a range of betting markets, so you'll have more than enough options to choose. You can place outright bets on the tournament winner or Orange Cap winner, or stick to match and over/under bets. To learn more about popular IPL betting markets, take a look at the review above.