BPAY Betting Sites
There are a lot of betting sites that accept BPAY deposits. We have rated the top BPAY online bookmakers to help your decision about which one to pick.
In case you've used BPAY services before, you can jump straight to the top bookmakers we recommend. Everyone else should take a look at the information below to get familiar with what BPAY has to offer and why so many punters like to use it.
Best BPAY Betting Sites in Australia
Betting Site
Best Feature
Secure Link
T&Cs
Palmerbet

Great App

Visit Site

Traditional Values and Great Betting App

PlayUp

Great Sports Coverage

Visit Site

Key Player on the AUS Betting Scene

BlueBet

Weekly Specials

Visit Site

Variety of Betting Markets
Joining any of these is a safe call! Your BPAY deposits are welcomed.
So, why is BPAY so big in the online sports betting industry in Australia? Why it's so popular? It's simple! You use BPAY, others you know use it, and more than 45,000 businesses in Australia recognize it as a safe and secure payment method. It's no wonder BPAY betting sites thrive in Australia.
Bookmakers Accepting BPAY – What to Expect
BPAY is one of the more popular deposit methods amongst punters and is widely accepted by some of the best Aussie betting sites.
BPAY is a neat payment provider that keeps track of all your payments in the form of invoices. You enter your code and reference number from their invoice, as well as the amount they wish to pay. You bank will then approve the payment and give you a receipt.
All betting sites that accept BPAY deposits are licensed in Australia. Your betting activities are in line with Australian law and regulations.
How to Deposit with BPAY
Before you place any bet, before you open an account with any betting agency, it's best to check out the reviews we've conducted. Once you're certain of what you want to do next, register and verify your account. Now, you must find your personal BPAY customer reference number. This number is tied to your customer account.
Usually, this number can be found in the My Account area and it is a unique number per account, meaning it will be a different number if you join a different betting site. If you get this number correct, you're going to be just fine. You need to provide this number to your bank and the amount you wish to deposit.
Here is a guide to the whole process:
How Long Do BPAY Deposits Take?
One thing that may put you off using BPAY is the time it takes for your betting account to be credited with the funds. It will take a couple of days before the transaction reflects on your betting account.
The best-case scenario is the money becomes available within 48 hours. Now, if you want to bet immediately on favourable odds, then you really should to look for other options. BPAY won't meet your needs.
This is what makes the BPAY inferior to the likes of PayPal and POLi. Speaking of which, POLi works similarly to BPAY, just without the code, and it's instant, but you do have to pay a tiny fee. If you want free and instant deposits, we suggest you try some of the PayPal betting sites.
BPAY Deposit Limits
The amount you are allowed to deposit from BPAY to your betting site will vary depending on who you are with.
They each set their own minimum deposit limit. This is something to consider when searching for the BPAY betting site that suits you the most.
Minimum Deposit Limit with BPAY
| | |
| --- | --- |
| BlueBet | $10 |
| PlayUp | £10 |
| Palmerbet | $25 |
Are There BPAY Deposit Fees at Online Bookmakers?
One of the best features of BPAY is that you do not need to cover any fees. The merchant, the vendor, or in this case, the betting site, it covers the transaction fee. And no, betting sites do not offset this fee charge against your account balance.
This is the cornerstone of BPAY's success. It's been live and running since 1997 because people are willing to use it, and we totally understand why. Credit cards and e-wallets come with transaction and maintenance fees, that accumulate in the long run. It's against BPAY's policy! It's the main principle of BPAY, the business covers the fees.
BPAY Supports AUD ONLY
Not that it's of great importance to you, but this makes BPAY available in Australian betting sites only. You cannot deposit with BPAY at international bookmakers that do not support or do not accept AUD. Moreover, due to the legal status of online sports betting in Australia and how it's governed, rest assured, you will be able to deposit and place your bets in AUD.
Now, most of the bookmakers we recommend are international companies, but they have Australian licenses. Because of this, you can make deposits in AUD only.
Although it started as a utility bill payment solution, BPAY grew and expanded, eventually getting to bookmakers, giving us another payment option.
Before we go any further, punters who have an interest in joining an international bookmaker can use BPAY, but only via Neteller. That being said, you need to create a Neteller e-wallet, fund it with BPAY, and then make your deposits with Neteller at the international betting site, which does not accept AUD. Unlike BPAY, Neteller supports more than 15 currencies.
If for whatever reason you see the BPAY logo at the international bookmaker, rest assured it fits the description of other BPAY betting sites. You'll get the same treatment Australian BPAY betting sites provide you.
Can I Withdraw with BPAY?
You cannot. BPAY is meant to be a deposit method only. Typically, punters who deposit with BPAY withdraw via bank transfers. It's not as bad as it sounds, because inter-Australian bank transactions are free of charge.
Unlike EU and UK banks, Australian banks give you the courtesy of receiving the money as fast as possible. It's a feature that not many financial markets can boast of.
Chances are, the bookmaker won't allow you to choose other withdrawal methods. This is why if you intend to withdraw via PayPal or a credit card, it's best to make the deposit with the said payment method as well.
BPAY Advantages
Experienced punters who don't need to place bets immediately should find BPAY perfect for depositing at betting sites. Also, BPAY is widely available, so you can find it even at new Australian betting sites.
Nobody can steal your money from your bank account if you're using BPAY. You can have your credit card details stolen, you can become a victim of a POLi scam, but nobody can steal your BPAY details, ergo, we have our first and most important BPAY advantage:
Safety – Impressively safe and reliable, probably the safest deposit option
No fees – No transaction or maintenance fees
Mobile use – Available on smartphones and tablets
BPAY Disadvantages
While BPAY is among the most secure payment methods for Australian punters, its greatest feature could also be its worse flaw.
Nevertheless, all of its flaws have to be duly considered. Otherwise, your expectations will definitely won't be met. Regardless of which of the BPAY betting sites you join, you will have to deal with the below-listed flaws. First, we're briefly going to show you the BPAY disadvantages. In case you want to learn more about any of the flaws, and how it may affect your betting experience, read on below.
Delayed deposits – It can take 48 hours to go through
AUD – BPAY only supports AUD
No Withdrawals – BPAY is a deposit method only
The list is short, but most of the punters we know would look carefully take them into consideration.
How Safe is BPAY?
We simply touched upon this topic. We consider BPAY to be the most secure payment method because it takes so long for the money to reach the destination. The confirmation which any BPAY user has to give before the entire transaction is initiated, in our opinion, that's the best security mechanism.
Additionally, BPAY has cultivated this exceptional reputation which few can match. Then again, it's worth noting that you should also be careful with which one of the BPAY betting sites you cooperate.
However, DO NOT get the reference number wrong. Double-check this to avoid any issues. Banks do not offer any kind of protection from scams or frauds. BPAY does not offer any protection either. In practice, it all boils down to you getting it right.
Bookmakers seem to respect BPAY, as all other Australian businesses do. Now, we did mention that it can be complex, difficult to digest at first. That's only if you're new to Australia, and to BPAY as well. Once you get the hang of it, you might also be using it for other online purchases.
BPAY Company Details

| | |
| --- | --- |
| Name | BPAY Pty Ltd |
| Type | Private |
| Founded in | 1997 |
| CEO | John Banfield |

| | |
| --- | --- |
| Mobile | Yes |
| Top bookie | bet365 |
| Contact | 1300 368 098 |
| Website | bpay.com.au |
Consider the BPAY Mobile App
BPAY is an online banking method that is also available to mobile punters. That said, the fact the deposit time takes so long defeats the whole purpose of mobile deposits somewhat. Nevertheless, it is an okay feature because it allows mobile punters to easily confirm their BPAY betting site deposits. Instead of having the call the bank and verify the deposit, you can simply do so via the BPAY mobile app.
The BPAY mobile app is not mandatory, meaning it's not like you have to use it. It's entirely optional. This does puts BPAY shoulder to shoulder next to the leading market-dominating payment providers, such as POLi and PayPal.
BPAY Helps Responsible Gambling
Betting is exciting, and it can be rewarding, but it can also do damage to people who don't know when to stop. BPAY's longer, drawn-out deposit method makes gambling in the heat of the moment harder to do. It's not like the money is going to be readily available for betting instantly, which makes it harder for punters to chase losses.
This can give the punter a sense of control and makes placing bets more considered than if it is possible to instantly add funds to your bookie account.
BPAY Payment Alternatives for Punters
If BPAY isn't for you, we have also rated and reviewed a whole host of other options that could be what you are looking for.
BPAY Alternatives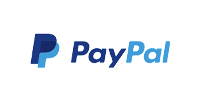 Very fast
Super secure
Few bookies have it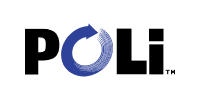 Instant deposits
100% Australian
No withdrawals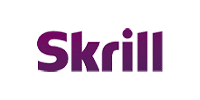 Fast payments
Easy to use
Bonus limitations
In case you don't want to go too far from home, POLi Payments is a great option, because the deposits are instant, and the servicing fees are acceptable. Additionally, it is a very popular payment method with Aussie betting sites.
However, in spite of POLi's exceptional qualities, we'd still recommend PayPal, both as a deposit and a withdrawal payment method. Why? Because there are absolutely no fees! All costs are covered by the bookmaker.
BPAY FAQs
What bookmakers accept BPAY?
A lot of Australian bookies accept BPAY as a banking method. We like Australian-based Palmerbet but you can assess the one that suits you the best by checking out our list of recommended bookies.
How do I deposit with BPAY?
It is a straightforward process to deposit with BPAY once you know what to do. Unlike some other payment options, it can take a lot longer for the funds to reach your account.
Is BPAY safe?
BPAY is a safe payment method. In fact, BPAY's safety is one of its major advantages over other options on the market. The extra checks you need to do to move your funds to your bookie make it a very secure chioce.
Can I withdraw with BPAY?
No, it is not possible to use BPAY for betting site withdrawals. It is widely accepted as a deposit method only, which means you will need to use an alternative, such as bank transfer, when the times comes to make a withdrawal.
Can BPAY Payments be reversed?
Unfortunately, they cannot be reversed. In case something of this nature happens, it's up to the recipient if the money is going to be returned to its rightful owner. BPAY is just the messenger. It does not provide a platform for resolution of this kind of problem.