Live Betting Sites in Australia
Live betting is one of the most popular ways of wagering on sports in Europe. But due to Australian laws, it's only legal in click-to-call format for local punters. We'll explain how it works in practice and list the best live sports betting sites for Aussie punters.
If you're new to all of this, read the rest of the article to learn more about everything from how to place a live bet to most popular in-play markets. More experienced punters can jump straight to our list of top 5 live betting sites.
Live Sports Betting in Australia Is Phone Only
Because of the Interactive Gambling Act (IGA) from 2001, it is illegal for Australian bookmakers to offer online in-play sports betting. However, it is not illegal for Aussie punters to place live bets. So the bookies around here have found a loophole. They display live odds on their websites and leave a phone number where you can call and place in-play bets. That way it's not considered as "online live betting", and therefore bookies are legally allowed to do it. It's a bit more complicated process than at non-Aussie betting sites, but the result is the same – you can place real money sports bets on live events.
Best Live Sports Betting Sites in Australia
Betting Site
Best Feature
Secure Link
T&Cs
bet365

Best Live Streaming

Visit Site

Geo restrictions apply. You must have a funded account or have placed a bet in the last 24 hours to access. Under Australian law, we are required to inform you that Live Streaming on bet365 is exempt from Parts 3 and 4 of the Broadcasting Services (Online Content Service Provider Rules) 2018. Gamble Responsibly. Call Gambler's Help; National Gambling Helpline: 1800 858 858 or visit www.gamblinghelponline.org.au 18+

Unibet

Watch and bet live!

Visit Site

Reliable Bookmaker with Flawless Track Record

Palmerbet

Great App

Visit Site

Traditional Values and Great Betting App

BlueBet

Weekly Specials

Visit Site

Variety of Betting Markets

PlayUp

Great Sports Coverage

Visit Site

Key Player on the AUS Betting Scene
Most of the sports betting sites in Australia offer live wagering, so there is a great chance that you'll have that option available regardless of the betting operator you choose to play with. But not all of them are completely the same.
We have compared Aussie bookmakers and come up with the list of the best live betting sites in Australia. When making this list, we considered several important factors such as the selection of sports and markets, betting specials, licenses, payment methods, customer support, and much more. Everything we did here is based on our own sportsbook reviews, therefore you can be sure that all insights are reliable and up to date.
Always play at betting sites that have all the necessary licenses, because that is the only way you can be sure that they are legal, safe and fair. We recommend you take a look at our list of the top Australian bookmakers that feature in-play betting. All of them have fantastic betting offers and all required licenses, so you can be sure that you'll have an awesome live betting experience if you choose any of them.
How to Bet In-Play in Australia?
As we mentioned above, the whole process of placing live bets at Australian online bookmakers is a little trickier than in Europe. They accept in-play bets on so-called click-to-call principle. It means that once you have decided which live market you want to wager on, you'll have to call the number displayed on their in-play betting page and place your bet over the phone.
At first, it may look complicated, but actually, it's pretty easy once you get the hang of it. To make things even easier for you, we have come up with a detailed step-by-step guide on how to place in-play bets at any Australian betting site. Just follow the instructions below, and you'll be ready to start with online live betting in no time.
Sign up with your favourite betting site (we recommend you to try some of the bookmakers from our list since they are all trustworthy and have a great in-play betting offer)
Make a deposit (if you still haven't decided which payment method to use, we recommend you try PayPal because it's one of the safest and most convenient payment options for online gambling)
Find the in-play betting section, also known as live betting.

Choose the sport and betting market you want to back up
Get the bet code by clicking on the desired odds
Dial the phone number to place your in-play bet

Confirm the live bet
Your in-play bet is now placed
Popular Sports for Live Betting
If you decide to try live betting in Australia, you'll have almost as many sports available as for pre-match wagering. Big bookies have all the most popular sports available for in-play betting in Australia, so there will be more than enough options to choose from. The most popular picks are soccer and tennis, but cricket, rugby, ice hockey and horse racing don't fall too much behind.
In case you get bored with betting on mainstream sports, you can always try wagering on some of the niche sports. Bookmakers in Australia usually offer a range of lesser sports as well, such as surfing or badminton.
Horse racing is one of the most popular sports in Australia. But when it comes to online live betting, it's much less convenient than other sports. It's because horse races are very fast-paced and volatile, so the opportunities for in-running bets are much smaller.
In-running betting requires you to be very fast because the events are over much quicker than when betting on soccer or tennis. Live odds are changing rapidly, so we don't recommend in-running betting on horses for beginners or faint-hearted sports fans.
Here is the list of the most popular sports for in-play betting in Australia. If your favourite sport is not on the list, it doesn't mean that it's not available. It may just simply be that bookmakers won't offer as many betting options as for some more popular sports events.
Football
Tennis
Cricket
Rugby
Live Betting Apps
If you are one of those punters who like to place real money bets on the go, we have great news for you. Most Australian bookmakers have live betting available on their mobile betting apps as well. In case your bookie has a native app, just visit the App Store or download the Android app from their site, and you'll be ready to start placing live bets right away.
Don't worry if a dedicated app isn't available. Almost all online betting sites are optimised for different types of mobile devices, meaning that you just need to enter their site in a mobile browser, and you'll be ready to bet.
Best In-Play Betting Apps
Not all sports apps are made the same. That's why we have worked to find the best betting apps available to Australian punters. When making this list, we took into consideration several important factors, such as the selection of live betting markets and overall usability. Take a look at the list below, to learn more about the best in-play betting apps.
Best Live Betting Apps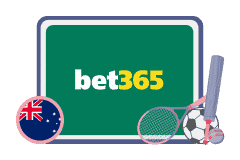 Live stats
Lots of markets
Long sign-in form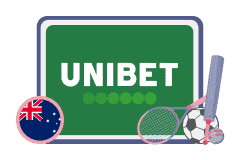 User friendly app
Many live sports
Not 100% Aussie owned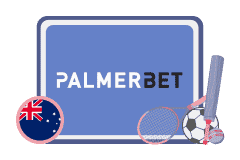 Simple app
100% Australian
No live streaming
Consider Betfair for Live Betting
While all of our recommended live betting sites are great at offering the regular telephone service required for Aussie punters, there is another option.
Joining the Betfair Exchange offers a conventional online live betting experience compared to other betting sites. In this case, you are betting against fellow punters, which means the regulations that prevent live betting in Australia for other sites don't apply here. We cover this option in greater detail in our Betfair review.
Betting Site
Best Feature
Secure Link
T&Cs
Betfair

Betting Exchange

Visit Site

Unique Betting Product - So Far Undisputed
Live Streaming and In-Play Betting
Signing up with an Aussie bookmaker that offers great live streaming can be a big help for those who want to take advantage of live betting. Being able to watch the action unfold can give you great insight into how a game is going and the form of the players taking part.
Looking into the streaming service should be a key factor in picking a good live betting site in Australia. It is also something we considered when putting together our list of the best options.
Popular In-Play Betting Markets
When we talk about in-play betting markets, it all comes down to the sport you want to bet on. As with pre-match betting, markets are very sport-specific. When making this article, we focused on a few of the most popular Australian sports for betting in-play. If you want to learn more about betting markets on these sports, keep scrolling.
Live Tennis Betting Markets
There are a few reasons why tennis is so popular when it comes to betting in-play, for example, the score changes quickly, and there are regular breaks between gems. This allows bookies to come up with fresh odds that reflect what's going on on the court.
You'll find a wide range of live markets when betting on tennis. Bookies in Australia tend to offer even more than 40 in-play markets for each game. You can bet on the exact set score, who wins next gem, ace totals and many other exciting markets. We have listed below and explained a few of the most popular live tennis betting markets.
Match winner – Odds on this market will change after every point scored. One of the best strategies here is to bet against the winner of the opening set. That's because in that case the winner is usually determined by who had the serve first. Prices will skyrocket, while your player will still have a solid chance to end up as a winner.
Set score – Another very popular market where you can try to guess the exact score of the set. Always consider which player is serving first and who is most likely to make a brake.
Total gems – Here you can back up a player you think will win more gems during the set or a whole game. Also, you can place an over/under bet on the total number of gems during the game. Many bookies also offer handicap betting on total gems markers.
Points betting – Bet on who will win the next point. The easiest way to win here is to back up a great server. But to maximise value try analysing if some player has an advantage on a particular side of the court.
Live Soccer Betting Markets
Soccer is globally one of the most popular sports for live betting, and Australian punters love it as well. Because of the nature of soccer games, there are a lot of opportunities for in-play betting.
Bookies usually offer a plethora of exciting live soccer betting markets, so you can be sure that there will always be something interesting to wager on. Here you can bet on match winners, goals, cards, corners and many other live markets. We have broken down some of the most common live soccer markets:
Team markets – Here you can bet which team will win the game. You can also try to guess who will score next, how many goals there will be in total, will both team score a goal, and so on. These are basic, easy to understand markets suitable for beginners and experienced bettors alike.
Goals – These markets allow you to bet on the number of goals scored. You can try over/under bets on the number of goals in a single half or during the whole match, as well as the correct score at the end of the game.
Bet on players – With these kinds of markets you can back up a player to score next goal or 2+ or 3+ goals during the whole game.
Cards and corners – Bet on whether there will be over or under the set number of corners or cards. You can also try to guess which player will get a red or a yellow card.
Live Cricket Betting Markets
The nature of cricket matches makes them perfect for live betting. Games can last up to five days, which gives punters more than enough time to place in-play bets. This also makes tactical betting on cricket events a lot of fun.
You won't have to worry about finding an Australian bookie that offers cricket live betting. Almost every decent bookmaker will offer these kinds of markets. When betting on live cricket, you can back match winner, runners, wickets, innings and so on. We'll explain a few of the most important markets in the paragraph below.
Head to head – Simply back up a team you think will win at the end. Since cricket games are long, odds can drastically change during the course of the match. So the most important thing here is to place a live bet at the right time.
Player run markets – Here you can bet on whether the player will have over or under the set number of 2-way or 3-way runs. Also, you can try to guess if the player will score more or less than the set amount of points.
Totals – These markets let you bet on whether there will more or less total runs during the whole game. Totals markets usually provide more value to the bettors, because you are relying more on the knowledge than pure luck.
Dismissal markets – Here you can place bets on wicket dismissal for each team. You can also back up the next player to be dismissed.
Best Live Betting Odds at Australian Bookmakers
Live odds tend to change rapidly to reflect the happenings in the game. That's why you'll probably need some time to get used to in-play betting in Australia, especially if you are new to online gambling.
Before you start betting, one of the most important things you should do is find a betting site that offers solid odds. It's not easy to accurately compare live odds because they are changing all the time.
When betting in-play, the best way to get the best odds is by keeping track of these odds shifts compared to the game situation. For example, in a soccer game a team could have gone a goal down against the run of play. Due to this there odds are now much bigger for them to come out on top, or even get a draw. By comparing the in-play odds being offered to the current match situation shows that there could still be some value in backing the team that has just gone behind.
In-Play Betting Strategy
When it comes to live sports betting, you have to act quickly. The trick of the trade is to pick the right time to place a bet. If you are too soon, you may miss much higher odds. On the other hand, you can't wait too long either, because you are going to miss the whole bet.
It's all about details and timing when it comes to live sports betting. But don't worry, with our advice and a bit of practice, you'll master in-play betting in no time. We have listed below a few of the best tips that can help you make your live bets more profitable, so be sure to check it out.
Come up with the betting strategy in advance – Before you start betting, decide on your strategy for the game. You'll have to make many quick decisions during the match, so it's best to think in advance about what would you do if games start unfolding differently than you have expected.
Don't hesitate to cover other odds – If you're not so sure anymore that your initial bet will come up as a winner, don't be afraid to back up an opposing team and in that way cover at least a part of your losses or even guarantee a profit. This is known as hedging and is discussed further below.
Choose markets carefully – It's easy to get caught up with bad value markets, such as next goal scorer or next point winner in tennis. The bookie has a great advantage on markets like this, so you should always try to bet on the final outcomes rather than events during the game.
Become a specialist – Bookmakers' margins tend to be pretty high on live betting, so the best way to increase your chances of winning is to specialise in a small number of sports. That way, you are not just going to become an expert for that sport, but you'll also get to know how live odds change in various situations.
Hedging Your Bets with Live Betting
One important strategy to understand about wagering with live sports betting sites is the practice of hedging your bets. Live betting gives you the opportunity to guarantee yourself a profit by putting your money on opposing outcomes when the timing is right.
Live betting odds can shift considerably during a game of football, tennis or cricket. That means it is possible to bet on the different outcomes to make sure you turn a profit regardless of the result.
For example, in a game of T20 cricket you could bet on Team A at 3.0 before the match gets underway. Your selection could bat well so that their odds shorten. As a result, Team B go out to 3.0 to take victory. It means you could then back Team B as well and guarantee a profit unless the match ends in a tie.
The fact it takes longer to place a live bet over the phone can hinder this approach, but it is still possible if you are quick enough to get your money on at the right time in the match.
Summary
While live betting in Australia isn't as easy as in other places, it is still possible to do with the best live betting sites. These will offer ever-changing odds while the action is taking place.
To place live bets you just need to get the odds you want and place the bet over the phone rather than online. Live betting odds is a big plus point about top bookies and adds another dimension to your betting options.
Live Betting Australia FAQs
What is the best live betting site in Australia?
There are plenty of Australian bookmakers that offer live betting odds. We have rated and reviewed the best live sports betting sites to help your search.
What is Live Betting?
Live or in-play betting is a form of wagering where you place real money bets on sports events after they have started. That way, you'll be in the heart of the action, placing bets on markets with rapidly changing odds. Learn how to place a live bet.
What is the best live betting app?
There are a few bookies with fantastic live betting apps, but we believe that bet365 offers the best one. Unibet and Palmerbet are also pretty good. All of them have a full range of live sports and markets available on iOS, Android and web-based apps. To learn more about top in-play betting apps, check out the article above.
Why is live betting phone only?
Due to the Interactive Gambling Act (IGA), all Australian bookmaker are prohibited from providing online live betting services. But they are allowed to display live odds on their sites and accept live bets over the phone since it's not perceived as online gambling.
How are live betting odds calculated?
Live odds should represent what is currently happening on the playing field. Bookmakers calculate these odds based on complex statistical analysis and market movements. Since every bookie has its own system, odds may drastically differ from bookmaker to bookmaker.