Best A-League Betting Sites
The A-League is the highest Australian soccer league and still one of the Aussie punters favourite sports competitions. Every bookie around here have odds on A-League matches, but not all of them are offering the same level of service.
Our experts have compared odds, markets and apps of all Aussies bookies and came up with the list of top 7 A-League betting sites in Australia. You can find our top picks below. But if you first want to learn more about how to get the most out of your A-League wagers, check out the rest of this article.
Top 7 A-League Betting Sites in Australia
Betting Site
Best Feature
Visit Site

Live Racing

Play

Terms & Conditions

Official NBA Partner
Slick New Branding
Great Content!

Live Streaming
Expert Edge

Play

Terms & Conditions

User-friendly Interface
Unibet Insiders

Best Live Streaming

Play

Terms & Conditions

35+ Sports, Exceptional Product
Racing Promotions

Great App

Play

Terms & Conditions

Strong Focus on Racing
Clean Product

Betting Exchange

Play

Terms & Conditions

The Betfair Hub
High Value Odds

Great sports coverage

Play

Terms & Conditions

Daily fantasy sports
Mobile apps for iOS and Android

Weekly Specials

Play

Terms & Conditions

Native Betting Apps
If you are looking for a good A-League betting site, your search could be over. In this section, our soccer betting experts reveal who they think is the best Aussie A-League betting sites. They took a number of important factors into account when compiling this list. Be it F1, cricket or even tennis betting, sign up offers, ongoing promos, size of odds and depth of markets are the four main things we look for when searching for the best betting sites.
Which Bookmaker Offers the Best A-League Odds?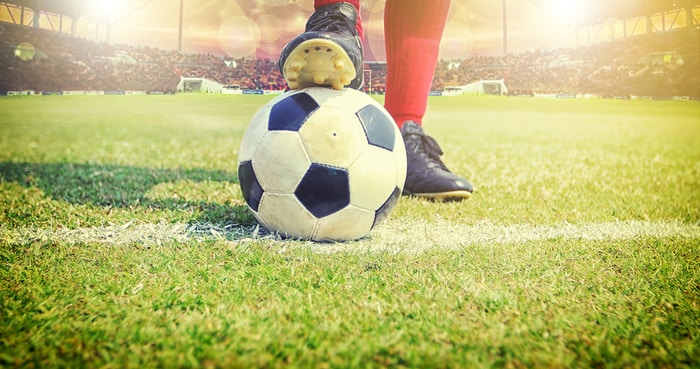 In case you want to place a bet on some of the A-League markets, be sure first to check which bookie gives the best odds. It's hard to provide a definitive answer to this question since the odds are always changing. But comparing prices on the outright markets can give us an at least a rough idea about which bookie to embrace and which one to avoid. If you want to know who came first in our odds comparison test, check out the table below.
A-League Premiership Odds Comparison
| Team | BetEasy | Neds | Unibet |
| --- | --- | --- | --- |
| Sydney FC | 4.25 | 4.50 | 4.50 |
| Perth Glory | 5.00 | 5.00 | 4.50 |
| Melbourne Victory | 5.00 | 5.50 | 6.00 |
| Melbourne City | 6.50 | 6.00 | 7.00 |
| Western Sydney Wanderers | 9.00 | 13.00 | 10.00 |
| Overround | 121.5% | 121.2% | 119.4% |
As you can see from our A-League odds comparison table above, the Unibet came on top by a close margin. All of the top bookies in Australia are offering similar odds, but since even the smallest change in prices can make a huge difference when it comes to payout, we always advise you to do the odds comparison test before wagering.
A-League Betting Tips
Winning A-League bets isn't an easy thing to do, so make sure you do everything in your power to maximise your chances of success. There are a few things you should look after before placing a bet, in order to put yourself in the best position possible. We have listed below several of the best A-League betting tips to help you along, so scroll down and take a look.
Head to head stats, form and home/away records should all be studied before you have a bet.
Look for players in a confident mood if having a bet on one of the goalscorer markets.
Also, it is key to check the latest team news before having a wager, just in case a star player is missing.
In running, betting can be profitable if you are good at reading how a match is unfolding.
ALWAYS shop around for the best odds as it will have a direct effect on your profits and returns from winning wagers.
A-League Betting Strategies
The most obvious way to win bets is by supporting the favourite, but in that strategy won't bring you a lot of cash, especially in a fundamentally unpredictable sport like soccer. That's why we advise you to always have a strategy for long term success. For example, you can look for teams that are solid on the home court. This is particularly important for teams that play in faraway towns, so opponents have to travel long distances and multiple time zones to meet them. That's the reason why Wellington Phoenix usually have a great home score!
In our opinion, another easy way to lose money on the A-League is by placing big acca bets. Betting sites are constantly pushing acca specials. There is a reason for this, and it is because multi-leg accas are extremely hard to win. In our experience, picking one winner is far easier than picking five or six, so stick to singles if you are serious about making money from A-League bets.
How To Bet On The A-League?

So, what are your options when it comes to betting on the A-League? Well, punters have a massive amount of markets to choose from. The outright markets include A-League regular season and grand final winner, top scorer and player of the season, while there are well over 100 different markets to pick from for every single A-League fixture.
The secret is to find a market that suits your skills and then exploit it to the maximum. If you are wondering about 'How to bet on the A-League', hopefully, you will find answers to all your questions in the next few sections…
Outright Markets
With outright markets, you can bet on the outcome of the entire league even moths before the games have started. These bets usually come with both high odds and high risk, so be careful how you use them. We will direct a couple of most popular A-League outright bets in the chapter below.
A-League Winner Betting
Outright winner betting is probably the most popular A-League wager, particularly in pre-season. An outright winner bet requires you to bet on the team you think will be champions at the end of the regular or postseason. Bet365 Australia is one of the best for each way betting in the outright market for A-League, usually paying out 1/3 odds for 1-2 places.
A-League Minor Premiership
Minor Premiership is another very popular outright market among the A-League fans. Many bettors like it because it awards the consistent effort through all the season, rather than a single struck of greatness during the knock out phase. Minor Premiership betting is available at most of the Aussie bookies, so be free to choose any of the sites you see here. We recommend you only the operators with the best odds, but don't forget to as well do a comparison test on your own.
A-League Golden Boot Betting
Golden Boot is an annual award for the league's best goalscorer, and you can back up your favourite to win it. In most cases, you can pretty accurately predict the player who will win it even before the league has started, but it's a long season, and just one injury can mess up your predictions. That's why this market is still super interesting for many Aussie punters.
You can bet on your scoring favourite at almost any betting site around here, yet if we had to choose, out pick would be BetEasy. They are an overall fantastic bookie, and at the time of writing this article, BetEasy was offering most favourable odds on A-League Golden Boot betting.
Pre-Match Markets
As the name implies, pre-match bets are the ones you place for an individual game. Since soccer is so popular, you'll find tens of markets for every match. Big European bookies, such as Unibet and Bet365 usually have lots or soccer market on offer, but Aussie giants such as BetEasy don't fall too behind. We will talk more about popular pre-match A-League betting markets in the following section.
Match/1X2 Betting
Match betting, or 1X2 betting as it is sometimes called, requires you to predict the result of an individual match in the A-League. You bet on either the home team (1), the draw (X) or the away team (2). If the result you bet on doesn't happen, you lose your stake.
Many Aussie punters are fond of combining match bets in accas. Sometimes odds can be skinny in this market so many bettors see accas as a handy way to get bigger odds. However, even though on paper it looks unlikely that short priced favs will be overturned, it happens more often than you might think. Accas are extremely difficult to land, especially ones with lots of legs, so stick to singles if at all possible.
Goalscorer Markets
There are three main options in the goalscorer markets. You can back a player to score first, last or at any time. However, you can also bet on a first goalscorer for their individual team, so if the opposition score first you are still in with a chance of getting a return. Odds for first and last goalscorer bets are usually quite generous, especially with BlueBet and Palmerbet.
Anytime goalscorer bets have shorter odds, but you have a much better chance of placing a winning anytime scorer bet. As the name suggests, you just need the player you bet on to score at any time during the match to win. If you want bigger odds, you should check out the scorecast and wincast markets where you can combine goalscorer and match result or correct score bets.
Both Teams To Score (BTTS)
Both teams to score market is one where you can often find a bit of value. For this market, you need to predict whether both teams will score. You bet on either yes or no and both teams to score bets can also be combined with match result bets and we are big fans of those wagers. You can often get much better odds than in the match markets when combining win or draw and BTTS.
Draw No Bet
If you are sizing up a game and you think it is a tough one to call, you can take lower odds about either team in the draw no bet market. The name of this market is self-explanatory. You bet on a team to win and if the match ends in a draw the bet is void and you get your stake back. BetEasy usually has decent odds in this market but shop around to ensure that you always get the best price possible.
Handicap/Asian Line Markets
The final pre-match betting markets we will look at are the handicap and Asian line handicap markets. Handicap betting gives one team a head start and is very handy when two teams with different levels of ability are playing.
If you fancy a team to win handsomely, you can back them -1 or -2 goals in the handicap market. If you back them -2 they will need to win by 3 clear goals. If you back a team +2 in the handicap market, they need to lose by less than 2 goals for you to win.
The Asian Handicap markets work in a very similar way, the difference being that in the Asian handicap you can back teams in + or – increments of 1.0 (Full Ball), 0.5 (half ball) or 0.25 (quarter ball). With full and half ball bets, you can either win or lose your bet depending on the final result. With quarter ball bets you can win, lose, win half or lose half your bet.
A-League Expansion Betting
If you already watched what's going on in the A-League, you probably notice that the list of teams isn't set in stone. There are clubs leaving and new teams joining almost every year, so both bookmakers and punters saw here a great betting opportunity. A-League expansion betting is where you support the team you think will become the next member of the Aussie's top soccer competition.
Bettors love these kinds of markets because the winner depends on both sports and non-sports factors, such as league policies, advertising rights and countless other indicators. Note that A-league expansion odds aren't available at all times, but when they are, we prefer to play them at Palmerbet. So if you like to place a bet on which team will be next to join our favourite domestic soccer league, Palmetbet is the place to go!
A-League Grand Final Betting
Do you think you know which team has what it takes to become the champ? If you do, then the A-League Grand Final betting is for you. This is the top of the Aussie soccer season, so naturally, there will be more than enough betting markets available. Apart from the basic 1X2 bets, the good idea may be to support the first goalscorer, or even the exact score market, if you're brave enough!
In any case, this is the sports event Australian punters shouldn't miss. All bookies will be offering odds and special for the Grand Final, but if you want to get the most out of it, we advise you to go with the Unibet. They are known for a great selection of top odds and markets, so make sure you pay them a visit.
Live Betting
Aussie betting sites cannot offer live betting on their desktop or mobile sites, due to the rules set by the Interactive Gambling Act from 2001. However, if you are a fan of betting in-play on A-League matches you can still get on with the vast majority of Australian betting sites, including the likes of Unibet Australia, BetEasy and BlueBet.
All the above-named bookies have live betting suites that display all the latest in-play markets odds for every A-League match. You can't place a bet in these suites, but you can check the latest odds and if a price takes your fancy all you need to do is pick up the phone. An operator will take your live bet and if it wins, you will be paid directly into your online betting account.
Live Streaming
A-League airs on the TV, but if you're planning on playing live or pre-match bets and following live results, then why not watching live stream directly on the bookie's site? Nowadays, many bookies are offering HD A-League live streaming, meaning that you'll have plenty of options to pick from.
In our opinion, the best choice here is bet365. They cover almost every game available, plus you can watch on the desktop, as well as on mobile. There is even an option to place a bet with only a few clicks, without interrupting the stream, so you'll have the most comfortable betting/watching experience possible!
History And Records
The A-League was launched in its current format in 2004, replacing the NSL (National Soccer League). It is the top division of soccer in Australia and there are currently ten clubs in the A-League. The season starts in October and ends in May with the Grand Final. The regular-season winner is called the 'Premier', while the Grand Final winner is the 'Champion'. There is no relegation and promotion, just a playoff series between the top 6 at the end of the season.
The highest scorer of all time in the A-League is Besart Berisha who scored 116 goals from Brisbane Roar and Melbourne Victory. Archie Thompson holds the record for most goals in a match with 5 in the 2007 Grand Final. Marc Janko scored in 7 successive games in 2007, an A-League record. Melbourne Victory holds the record for most Championship titles with 4.
A-League Betting FAQs
If you are betting on the A-League we can't emphasise enough how important it is to hunt down the best odds. It can make a massive difference to profits in the long term and different betting sites have better odds in some markets than others. In general, Unibet Australia and BetEasy can be relied upon for good A-League odds, but don't limit yourself to those two and make sure you shop around.
The betting site that stands head and shoulders above the rest for streaming of live sports in Australia is Bet365. They have the live streaming rights for the A-League, but unfortunately, they only broadcast the matches live in other countries due to licensing restrictions. If the situation changes and any Aussie betting sites secure the rights to stream A-League matches live to Australian customers, you will learn about it here first.
With outright bets, you are betting on the events that will happen in the more distant future. For example, most common outright bets on the A-League are league winner, season's top scorer and Minor Premiership winner. These bets bear greater risk, but also much higher rewards.