POLi Betting Sites
POLi is a 100% Australian payment method we all know and love. Almost all of the bookmakers in Australia accept it. That's why we have decided to pick only the best POLi betting sites and list them in one place.
Scroll down to see our list of top 5 POLi betting sites. We will also talk more about how to place a POLi deposit, what are the fees and everything else you should know before betting with this payment method.
Top 5 POLi Betting Sites in Australia
Betting Site
Best Feature
Secure Link
T&Cs

bet365

Best Live Streaming

Visit Site

Geo restrictions apply. You must have a funded account or have placed a bet in the last 24 hours to access. Under Australian law, we are required to inform you that Live Streaming on bet365 is exempt from Parts 3 and 4 of the Broadcasting Services (Online Content Service Provider Rules) 2018.

Palmerbet

Great App

Visit Site

Traditional Values and Great Betting App

Unibet

Watch and bet live!

Visit Site

Reliable Bookmaker with Flawless Track Record

PlayUp

Great Sports Coverage

Visit Site

Key Player on the AUS Betting Scene

BlueBet

Weekly Specials

Visit Site

Variety of Betting Markets
This list is updated regularly to reflect the current situation and the bookies' present qualities. It also gives you an overview of what their unique features are from the get-go. All of the listed operators are licensed and 100% safe, so feel free to choose any of them
With the best POLi betting sites out of the way, we can focus on POLi in specific, and see how bookmakers treat punters who use this payment method. Fees, depositing instructions, security protocols, and in general, the advantages and the disadvantages of depositing and withdrawing with POLi – all of these are well-covered!
POLi is a Popular Deposit Method
It is an extremely popular deposit option at Australian online bookmakers. Punters have many reasons to favour POLi, among which are lower fees and instant deposits. Seeing its logo at the bottom of the page guarantees Australian punters are welcomed. Moreover, it says that you can deposit and bet in AUD.
The POLi betting sites showcased on this page are all licensed in Australia. Joining any of them guarantees you safe online betting! This is an Australian-made payment method, which makes the combination twice as good!
bet365 Australia
The world's biggest and according to many, the best bookmaker is bet365 and they accept POLi deposits. Its key asset is user-friendly design, yet it comes with tons of markets packed and delivered in a compact size.
Make sure you're not wandering around because there are two different pages, one of which is dedicated to the Australian market. Regular or in-play betting, soccer, horse racing or basketball, all of these are fully covered. Bet365 is keeping up with the trends. A great example of this is their eSports section!
Betting Site
Best Feature
Secure Link
T&Cs

bet365

Best Live Streaming

Visit Site

Geo restrictions apply. You must have a funded account or have placed a bet in the last 24 hours to access. Under Australian law, we are required to inform you that Live Streaming on bet365 is exempt from Parts 3 and 4 of the Broadcasting Services (Online Content Service Provider Rules) 2018.
Unibet Australia
All Australian betting sites accept POLi, including Unibet! The experience and the skills cultivated in Europe were eventually brought down under. Much like bet365, Unibet is also making efforts to continuously improve their offer, and make Aussie punters feel comfortable. That's why we think these two are the best POLi betting sites around.
It's also worth noting that Unibet also has a dedicated website for Aussie punters. However, it's highly unlikely that you will drift away to the international site because you will be automatically redirected to the appropriate location. Once you're in, you'll quickly realise just how Unibet site is well-built and easy to navigate.
Betting Site
Best Feature
Secure Link
T&Cs

Unibet

Watch and bet live!

Visit Site

Reliable Bookmaker with Flawless Track Record
Betfair Australia
Experience the thrill of exchange betting at Betfair Australia. It's a place for punters who seek more action, more excitement, or in other words, the opportunity to bet against other fellow punters. The Betfair Exchange is the largest of its kind in the entire world. Now, Aussies can tap into the endless possibilities brought by betting exchanges. Let's not forget to mention that Betfair also accepts POLi betting deposits!
How Does POLi Payments Work?
POLi is an Australian direct online banking payment provider which supports transactions in AUD. It is a deposit method that allows customers to make instant transactions, which makes POLi betting sites very convenient. Online purchases, deposits and in general, all kinds of money transfers are supported as long as the merchant is authorized and associated with POLi Payments.
You can create an account, but it's not mandatory. The only prerequisite to use it at betting sites or any other place on the Internet is to have a bank account in Australia. There's a slightly refined list of banks that support POLi transactions. Any other bank will not work. Some Aussie punters use POLi as a way to get money to their PayPal accounts because of low fees.
POLi Payments completely replaces credit cards, at least as far as online purchases and online deposits are concerned. It's safe to say it's a thing of the future. No, it doesn't fully replace credit cards, but it does so on the Internet. It's not like you can go to the local store and pay for the groceries with POLi. It is an online banking payment method, after all.
Can I Withdraw by POLi?
For the time being, you cannot withdraw with POLi at betting sites. To receive money via POLi, you need to become a merchant. In simple terms, you need to be the bookmaker or a vendor to receive money.
This is the flaw we've been talking about all along. Punters who deposit with POLi usually withdraw via bank transfer, or electronic fund transfer. In the past, these were very expensive, but nowadays, due to the larger volume of transactions, banks offer them at much more affordable prices. Another factor of offering bank transfers at acceptable fees is the competition online banking methods and e-wallets have introduced.
Are POLi Betting Sites Safe?
In spite of POLi's adamant efforts to promoting its service as safe and secure, many Australian banks have warned their customers about it. The biggest concern, according to Australian banks, regards privacy. POLi has access to the customer's banking credentials, which is a possible safety hazard.
Then again, it maintains a reputation for not failing its customers. Moreover, the customer base has been growing steadily, especially with the introduction of POLi Payments Version 3. This turned POLi entirely web browser-based, allowing Mac and mobile users to access its services.
The financial services industry is closely monitoring its actions, including the official authorities. If they've given the green light, who are we to say otherwise. If we were to put the pros and cons of POLi, the column showing the advantages would be way longer. To be more specific, the only thing that would be part of the cons column is the already state privacy issues.
Our final verdict is, yes, POLi betting sites are safe, as long as they're licensed and legal. As long as somebody is legally bound, this is a recommended payment option. If it were otherwise, we'd point you towards PayPal immediately. In general, most betting sites that are available to you are indeed POLi betting sites! The correlation says it all.
POLi Company Info

| | |
| --- | --- |
| Name | POLi Payments Pty Ltd |
| Headquarters | Melbourne, Australia |
| Founded in | 2006 |
| CEO | Jeffery McAlister |
Advantages of POLi Betting Sites
We're not going to go crazy with this, because there's not much to talk about. POLi is a simple payment processor, which gets the job done fast, ergo, there aren't many advantages we can point out besides the obvious. Briefly, these are the advantages punters get at POLi betting sites in Australia:
Instant deposits – If you decide to place a deposit with POLi, the money will reach your betting account in a matter of minutes
Easy to use – POLi is super easy to handle, even if you haven't used similar payment methods before. It takes just a few simple steps to place a deposit at your betting site.
Very low fees – Another great thing about POLi is that it's completely free of maintenance fees, and imposes very few additional charges. We explained everything about POLi fees in more detail down below.
Available on mobile devices – Mobile punters will love this one. POLi is completely supported on all portable devices, such as smartphones or tablets, meaning that you can deposit even when on the go.
Aussies established POLi for Aussies. It's so popular that if we were to create another list of Australian bookmakers in general, it wouldn't be any different from the aforementioned top 5 we have already highlighted.
Disadvantages of POLi Betting Sites
First, we'd like to go through the disadvantages of POLi betting sites that might leave a bitter taste in your mouth. It is a payment provider, money is at stake! Like we already concluded, the benefits outweigh the "damages". POLi does not facilitate credit card transactions. The only way to make payment transactions with this payment method is direct via your bank account.
Amongst other things, you will come across comments that POLi is not safe. Although not a security concern, it becomes overwhelming in the long run. The media is not always correct. Speaking of which, if we could, we'd recommend POLi to work on its public image. The community has been rather vocal about the privacy issues which arise due to its operating model.
The best way to disprove this is if they don't save any personal details. This includes but is not limited to, bank passwords, account numbers, balance details and anything else of this nature.
We can't talk of any currency conversion fees because it's done by the bank. So far, only AUD and NZD are listed as currency options.
Are There Any Additional Fees?
POLi knocks out any credit cards because of its low fees. It takes only 1% of the amount in fees. Additionally, this fee amount is capped, which means you can't incur any astronomical charges if you're placing hefty bets at POLi betting sites.
To illustrate, if you deposit $100, you will pay $1 in fees, to POLi, not to the online bookmaker. If, say, you deposit $300, the charge is $3. However, if you deposit $500, the fee will not go beyond the threshold of $3. Instead, the charge is limited at $3 per transaction. This is why we recommend making deposits less frequently. Of course, it doesn't make a big of a difference, but the devil is in the detail! We're here to inform you and to make a suggestion. The final decision is yours to make.
Additionally, there are no maintenance fees. This is why POLi is better than some e-wallets. However, this is a major obstacle, which we're going to discuss in the following section.
Lastly, note that this payment processor is available in Australia and New Zealand only. This means that if an Aussie punter decides to go over the wall and join an international bookmaker, he will not be able to deposit with POLi in most cases. In situations like this, it's recommended you use Skrill or Neteller because PayPal is available to Aussies only on Australian betting sites.
What Are the Alternatives for Aussie Punters?
POLi Alternatives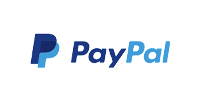 Fast transfers
Very safe
Few bookies have it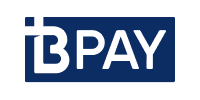 Safe deposits
Mobile friendly
Deposits only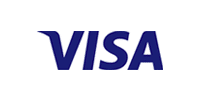 Easy to use
All bookies have it
Security issues
If POLi betting sites didn't get your trust, there are a handful of alternatives that might interest you. Most likely, you've learned by now that no payment provider is perfect if you put a lot of thought into it. That's why it's important to pick the one that best suits your personal needs.
Ideally, you want to join some of the Australian bookmakers which have PayPal as a deposit and a withdrawal method. Using PayPal is marginally more expensive, but it still is more affordable if compared with credit cards, for instance.
BPAY is another "Made in Australia" payment provider. Most likely, you use it to pay your utility bills. Now, you can use it to deposit at Australian betting sites. It's very similar to POLi, but the deposit amount will be reflected on your balance after several hours, up to 24, whereas POLi deposits are almost instant.
Your last resort when it comes to payment solutions for your betting endeavours should be credit cards. Although widely accepted, they will make your betting experience a nightmare. High fees, extra security checks, interest on deposits, the list of flaws goes on and on.
Note, if you're pursuing an international bookmaker you can use POLi to fund your Neteller or Skrill accounts. The fees are acceptable, however, you will become subject to extra maintenance and transaction fees which have nothing to do with POLi.
POLi Payments FAQs