Online Betting in Australia – Welcome to AussieBet.com
AussieBet.com is your one-stop destination for online betting in Australia, showcasing the best domestic bookmakers. You'll also get in-depth betting previews on Australia's most popular sports events.
Since online betting in Australia is so unique, we do everything here from an Aussie punter's perspective. Check out the list of top online betting agencies in Australia, or see how betting online works in Australia.
List of Top Online Bookmakers in Australia
Online betting in Australia is 100% safe, as long as you're betting with licensed online bookmakers. It's essential not to drift away and make bad decisions because of lucrative odds.
Predators are preying on the uninformed, reckless punters that are too eager to take advantage of overwhelming prices. We have nothing against big odds, but only if the operator is authorised by the Official Australian Authorities.
Here at AussieBet, we expose all the flaws and praise great betting features, so you can make an informed decision about where to bet online. Who has the best customer support? What are the best payment methods? Should you trust these Australian betting sites? We'll answer all that and more in our reviews of the best betting sites.
With all this being said, it's clear that online betting in Australia is very safe and straightforward. All you need to do is follow the guidelines we set in this article to have a great betting time. Since the government is having such a strong grip on online betting operators, there is almost no way that you'll be tricked.
Online Betting with Reliable Payment Providers
The selection of payment options says a lot about the online betting operator. POLi bookmakers are a good start, so are BPAY bookmakers, but by far the best ones are PayPal betting sites.
POLi is a good enough indicator that the bookmaker is dedicated to Aussie punters, whereas PayPal is a trait of international online betting companies that are licensed in Australia.
Top Australian Payment Methods for Online Betting

| Payment Method | Brief Description |
| --- | --- |
| PayPal | Deposit and withdraw, quickly and at low cost! |
| POLi | 100% Aussie, offering quick deposits and low fees. |
| Apple Pay | User-friendly, but not many bookies offer it. |
| BPAY | The best payment method for the casual Aussie sports bettor. |
| Credit/Debit Cards | The last resort, the safety-net. |
Authorities closely monitor online betting deposits, which is the reason why you will have to go through the KYC check. This process is in place to protect you from credit card or identity theft. Surprisingly, this is a big problem. Moreover, it's another layer of security and prevention of underage gambling.
In short, we recommend joining a betting site that accepts PayPal, or one that showcases the POLi Payments logo. Skrill and Neteller are also accepted at a few bookmakers, but we see more and more operators removing these two from their offering.
These are the most commonly used payment options for online betting in Australia.
Horse Racing
Horse racing is crazy big in Australia, which is why local betting operators look way different than EU or UK-based bookmakers.
It's all about those big banners showcasing upcoming horse races, spiced up with a few online betting promotion specials. Most Aussie bookmakers have consolidated their betting offer and the odds, meaning there are no significant discrepancies in this regard.
What you should be looking for are added features that improve the betting experience, such as live streaming. You could base your decision even solely on the user interface. However, we'd like to extend the criteria by adding quality of customer service, payment options and payout limits.
Australian online betting operators go crazy for the most popular horse racing events, such as the Aintree Grand National, the Melbourne Cup and Cheltenham Festival. The local horse racing spectacles like the VRC Oaks and the Victoria Derby play a vital role as well.
Access to statistics is also necessary. Whether it's for flat or jumps racing, or stats on one particular showpiece contest, it's essential to have easy access to such data.
Because of high competition, most Australian betting operators provide blogs and platforms where punters can come together and share valuable data.
Sports Betting
Most Popular Australian Sports

| Sport | Top leagues and tournaments |
| --- | --- |
| Cricket | The ICC World Cup, Big Bash League and the Ashes can break online sportsbooks! |
| Rugby League | NRL dominates the Aussie rugby league betting scene. |
| Rugby Union | The Super Rugby is a key event for rugby union punters Down Under. |
| AFL | 100% Aussie, available at every Australian bookmaker. |
| Tennis | Australian Open plus 3 other Grand Slams! |
| Golf | Although not part of the 4 Majors, the Australian Open is worth checking out! |
| Soccer | AFC, UEFA CL, A-League! |
Local punters have very easy access to odds on almost any sports event imaginable. Australia hosts a few big European betting companies which all have extensive sports and racing coverage.
Plus, there are several great domestic operators that are equally great when it comes to the selection of odds and markets. As we mentioned above, horse racing is important, but other sports also attract a lot of attention. Rugby is very popular among Aussie punters, as well as tennis and soccer.
Other prominent sports categories like eSports are starting to get more attention, but they still aren't nearly as popular as rugby, Aussie rules or any of the major cricket leagues and tournaments.
Some other conventional sports are becoming increasingly popular with Aussies. NBA has been a fan favourite for a long time, while there are more and more players that are keen to enjoy soccer betting, especially EPL, Champions League and the A-League. You can also start placing bets on the European Championship or some of the other huge international soccer events such as FIFA World Cup betting.
Australian Online Betting Apps
A well-optimised mobile app can make your betting experience a lot better. It won't make you a better punter, but it will surely make betting on sports online more convenient.
Every bookmaker is well aware of the opportunities it presents to the average punter, so all of the operators we mention above have great betting apps.
Android or iOS, it doesn't matter, because both platforms are well covered. The best thing is that these mobile apps are just a few taps away. Android users might have to download it manually, but iPhone and iPad punters just need to visit the Apple App Store.
The aforementioned popular sports categories, like rugby, cricket and Aussie rules, are featured on online betting apps, alongside horse racing. Placing a bet on other sports, like MMA, soccer, eSports or even greyhound races is also quicker.
If you want to learn more about betting online with native and web-based apps, check out our dedicated page on the best Australian betting apps provided by our recommended bookmakers.
Bookmakers With Best Betting Apps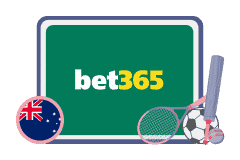 Comprehensive mobile offer
Reliable brand
Long sign-in form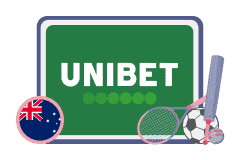 User-friendly app
Mobile live streaming
Not Aussie owned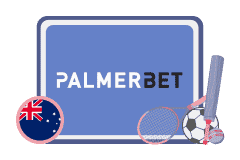 Simple app
100% Australian
A bit weaker sports offer
Live Betting in Australia
Not only the odds are changing in real-time, but you can also place a bet in-play! Live betting online is considered to be the pinnacle of the synergy of bookmaking and technology. However, punters from Australia are somewhat limited.
Bookmakers like bet365, Unibet and Palmerbet among many others have found a way around the Interactive Gambling Act that regulates in-play online betting in Australia.
That being said, you are allowed to place a live bet, but not via the Internet. That's why you see live odds online, yet you have to pick up your phone to place the bet in-play.
Apparently, the definition of "interactive gambling" does not treat phones and the Internet the same way. This is a thing only at online betting operators in Australia, meaning that in almost any other country you can place in-play bets directly from the bookmaker's website.
Live Streaming
At first glance, it doesn't seem like a make-or-break feature. However, you'd be surprised at how many people are enjoying watching sports and racing live streams while betting online. Whether it's an important AFL finals game, an NRL match or a UFC fight, make sure you check your betting site to see if they have provided live streaming for customers.
In general, the bigger the bookmaker is, the more live streams are available. Keep in mind that you can take advantage of great odds in one place and enjoy live streams with a totally different online betting operator.
Also, note that the best live streaming betting sites also allow you to watch live games on portable devices as well. Just log in over a phone or a tablet and start streaming live sports on the go!
Betting Bonuses with Australian Bookmakers
Everyone loves to get a bonus when they join an online bookie and Aussie punters are no different. However, unlike in other countries, you have to wait until you have registered before you get to see Australian betting bonuses.
Regulations mean these aren't allowed to be promoted to potential customers, which means you should select you bookie based on some of the factors we have already mentioned.
Only when you join will you get to see if you get a bonus bet offer. This could come in the form of a matched deposit bonus or even just as free bets.
How is Online Betting Regulated in Australia?
Online betting in Australia is legal under the Interactive Gambling Act, which has been updated regularly to reflect the current market.
You don't have to go out of your way to bet legally, whether it's horse racing, soccer, cricket or rugby you want to bet on. All Australian bookmakers have to follow a lot of rules, but that gives them access to one of the most passionate betting communities in the world.
Whether it's pre-match betting, live betting or mobile betting you're looking for, everything is available at Australian online sportsbooks. So far, there are no restrictions to the type of events you can bet on, meaning no sport or race restrictions.
Online sports betting is regulated under the Interactive Gambling Act of 2001, but it's been updated several times since its initial introduction.
Another critical set of laws that shocked the Australian online sports betting industry are covered in the Gambling and Betting Advertising Act. It put an end to ads on bonus bets, free bets or any betting sign-up offers. That doesn't mean they are not available. You just have to register an account before you can take a look at promotions.
In short, online betting on horse racing, or any sport you can think of, is completely legal in Australia. However, make sure you are betting with licensed, regulated and reliable betting agencies, like any site featured on AussieBet.com.
Security at Australian Online Betting Agencies
There are some important security features that are beyond the legal status of the bookmaker. While the Government officials are doing a good job, there are other entities involved in making online betting in Australia safe.
These organisations and certificates guarantee your privacy and security when betting online. If a bookmaker holds an official betting licence and covers everything we mention below, you can be sure that you're dealing with a reliable operator.
SSL certificate – Online certificate that guarantees a website is safe from outside cyber threats.
Independent 3rd party auditors – These non-government institutions test betting products to make sure everything is fair and legal.
Privacy Policy – Here you can find everything about how a betting operator is handling your personal data. Every legal operator should have a Privacy Policy link in the footer.
Promote responsible gambling – Reliable bookmakers are big on promoting responsible betting in a way we describe below.
Responsible Online Betting
All Australian online betting agencies are responsible for promoting responsible wagering. This incorporates KYC checks, loss and wagering limits, self-exclusion, and most importantly respecting customer decisions. It's important to bet online in moderation, as it can quickly go out of control.
Needless to say, if you use these deposit and wager limits, it's highly unlikely that will happen. Just remember, it's not the end of the world if you don't place a bet. Though, it can be the end of your world if you place too many bets.
Not only is the government providing these services, but it's also monitoring online betting companies in Australia to ensure they all respect the code. In the past, there have been many oversights and harsh penalties that damaged uncompliant bookmakers' brands and public image.
Online Betting in Australia is Evolving
Because of the tight betting laws, there aren't so many new names joining the Australian online betting market. However, there are just enough new names to keep things interesting.
New betting laws prohibited betting sites from advertising online sports betting bonuses, meaning that new operators will have a hard time attracting new customers. However, bookmakers like SportChamps and PlayUp were already in the pipeline when new regulations kicked in.
In general, new betting sites look cleaner and more polished than their better-established counterparts.
This is mainly because the designers are capable of displaying only the latest features, without affecting the experience of existing customers. Apparently, UX is a big thing. These are a few more reasons why you should think about joining new Australian online bookmakers.
The Future of Online Betting Australia
Since Aussies love their sports and races so much, we doubt that online betting in Australia will ever be banned entirely. The last push for regulation ended up being more of a precaution, rather than a prohibition.
The leading betting operators and the Government met halfway to ensure that punters from Australia will be allowed to bet on sports legally. Although sports bettors can no longer base their decision where to bet based on betting promotions, thankfully, they can still bet with reliable online betting operators.
Online Betting Australia FAQs
Can I bet online in Australia?
The interactive gambling law regulates online betting, but it does not prohibit it. This means online betting is legal, but there are some restrictions. We talk more about legal limitations on online betting in Australia on this page.
How risky is online betting?
Online betting as a product is not risky at all because it's a regulated market. However, betting can be risky, based on the individual selections, the odds, and the betting market.
How online betting works?
Online betting sites offer odds, and punters are free to place their bets accordingly. There is a small margin, which allows operators to make a profit in the long run. Operators always have the upper hand.
Can I bet in-play online in Australia?
Yes, you can, but it is not as simple as regular, pre-match wagering. Although live betting odds are available, you will have to call the operator to place the in-play bet.