Online Betting in Australia – Welcome to AussieBet.com
AussieBet.com is your one-stop destination for everything related to online betting in Australia. We cover everything from betting laws and regulations to the list of top operators. You can also find in-depth betting previews on Australia's most popular sports events.
Since online betting in Australia is so unique, we do everything from an Aussie punter's perspective. Our betting experts do all the research, so you can just sit back, relax and enjoy some online betting on sports or racing.
Where You Can Bet Online in Australia
Online betting in Australia is 100% safe if you're betting with licensed online bookmakers. It's essential not to drift away and make bad decisions because of lucrative odds.
Predators are preying on the uninformed, reckless punters that are too eager to take advantage of overwhelming prices. We have nothing against big odds, but only if the operator is authorised by the Official Australian Authorities.
Here at AussieBet, we expose all the flaws and praise great betting features, so you can make an informed decision about where to bet online. Who has the best customer support? What are the best payment methods? Should you trust these Australian betting sites? We'll answer all that and more in our reviews of the best betting sites.
With all this being said, it's clear that online betting in Australia is very safe and straightforward. All you need to do to have an excellent betting time is follow the guidelines from this article. Since the Government has such a strong grip on online betting operators, there is almost no way anybody get scammed.
Our Rating Criteria
Our experts use a set of strict criteria when rating online betting sites to ensure the quality of reviews. Keep in mind that these are just the most important factors and that there are many other things we check. If you're ever in doubt about what betting site to pick, follow the steps below to ensure the operator has all the top features. Every online bookie we recommend on Aussiebet.com checks every box mentioned here.
Safety & Licences

We first check whether a bookie has a valid betting license. Even though betting at offshore sites isn't a criminal offence in Australia, we highly recommend sticking with legal sportsbooks. Offshore bookmakers lure people with high odds and generous bonuses, but the truth is that nobody guarantees that they'll pay you your winnings or handle your personal data with care. If something happens, you won't have anyone to ask for help. On the other hand, the regulated bookies we recommend here all have betting licences, meaning that you can always call the regulatory agency if anything goes wrong.

Mobile Bet Apps

Having native betting apps for iOS and Android is a must-have these days. If a bookie doesn't have dedicated apps, it's safe to say that you're dealing with a subpar operator. We also test how snappy betting apps are and whether it is easy to find odds and use different betting features. Convenience is the most important factor here since all bookies offer the same range of odds, markets and betting features across all platforms.

Sports & Markets

Every betting site covers the most popular sports like AFL, NRL and NBA, but only the best ones also offer niche sports, such as table tennis or snooker. The selection of markets is even more important. Having the option to use advanced bet types increases your chances of winning and makes betting much more fun. That's why our top sites offer even over 100 markets for popular matches.

Live Betting & Streaming

Live betting is widely available in Australia, even though punters have to give bookies a call to place in-play bets. On the other hand, live streaming is available only at a handful of best-equipped betting sites. If a bookmaker offers a decent range of live bets and an option to watch live sports and races on their site or app, you can be sure you're dealing with a high-quality operator.

Payment Methods

Being able to deposit with some of the popular payment methods can make your life so much easier. Betting sites should have at least the basic payment options available, like VISA, MasterCard, POLi and BPAY. Anything less than this is unexceptionable. Best bookies also offer PayPal, which is easily the best payment method for online sports betting.
How Does Online Betting Work?
People have been betting on the outcomes of things for thousands of years. Archaeologists found gambling gear from ancient Mesopotamia dating more than 5000 ago, so it's safe to say that betting has been a part of human culture from the beginning of history. In broader terms, we can define betting as gambling money, possessions, time or anything else of value on the unknown outcome, whether it is a sports match, a horse race or even something trivial like a weather forecast.
What is a bet?
Bet is something that is laid or pledged between two parties on the outcome of an unpredictable event such as a race or a game.
However, betting isn't the same as gambling because a person placing a bet has a better idea of what the outcome might be than the person who simply gambles at a casino. Even though betting also involves a lot of risk, punters can benefit much more from research than people who gamble and rely on pure luck.
People used to go to betting shops or phone bookies to place bets. Luckily nowadays, you can do all this online. Many online betting operators offer hundreds of odds and betting markets. It was never easier to go and place a quick bet on your favourite sports or racing event.
To start with online betting on sports, you first have to pick a betting site and register an account. This requires you to fill out a sign-in form and confirm your identity. Don't worry about this, it's a standard procedure, and all bookies we recommend are licensed and regulated, meaning they do business within the boundaries of Australian laws.
If this is your first time betting online, take a look at our step-by-step guide below, where we explain everything in great detail.
1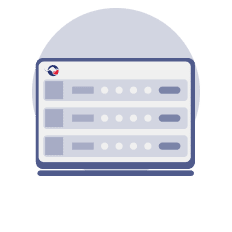 Pick a betting site
Choose a betting site you like the most. Check out some of our top partners if you're unsure where to start.
2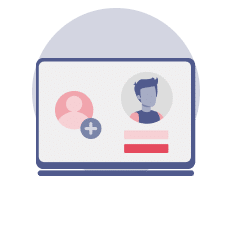 Register an account
Click the 'Sign Up' button and fill in the form to create an account.
3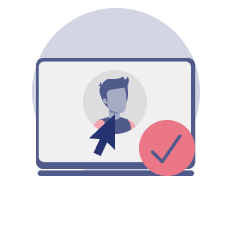 Confirm your identity
Note that you'll have to use your ID or some other document to confirm your identity. Don't worry, this is a standard procedure!
4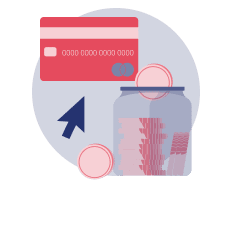 Deposit
Go to the cashier, pick a payment method and follow the instructions to place your first deposit.
5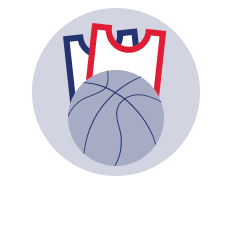 Pick a bet
Choose a match and a bet you like the most and add it to your bet slip.
6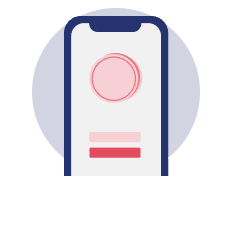 Enter amount
Go to your bet slip and enter the amount you want to wager.
7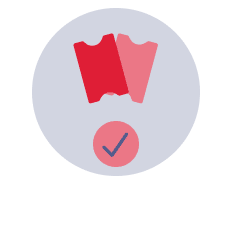 Confirm your bet
Once you click the 'Confirm' button, your bet will be off!
Is Online Betting Legal in Australia?
You don't have to go out of your way to bet legally, whether it's horse racing, soccer, cricket or rugby you prefer. All Australian bookmakers have to follow many rules, which gives them access to one of the most passionate betting communities in the world. Regulations are a good thing in this situation since they guarantee Australian sports betting fans are protected every step of the way.
Online sports betting is regulated under the Interactive Gambling Act of 2001, which has been updated several times since its initial introduction. Under this law, all forms of online gambling are forbidden. But luckily, there are some exceptions.
Legal online gambling services under the Interactive Gambling Act
Online sports betting
Online racing betting
Some online lotteries
Restricted online gambling services under the Interactive Gambling Act
Online casinos
Online slots
Online in-play betting
Online bookmakers without an Australian license
Betting on the outcome of a lottery
Whether it's pre-match betting, live betting or mobile betting you're looking for, everything is available at Australian online sportsbooks. So far, there are no restrictions to the type of events you can bet on, meaning there are no sport or race restrictions. You can even bet on the outcomes of elections and TV shows.
In short, online betting on horse racing, or any sport you can think of, is completely legal in Australia. However, make sure you are betting with licensed, regulated and reliable betting agencies, like any site featured on AussieBet.com.
Who Regulates Betting in Australia?
Australia currently has eight regulatory bodies that oversee not only sports and racing betting but also poker machines, casinos, and lotteries. These government agencies issue gambling licenses which guarantee that every betting operator is doing business within the boundaries of the law.
Note that different operators may have licenses from different territory regulators. Don't let this confuses you because if a bookie has a license from one regulator, it's allowed to legally accept customers from any part of Australia. If you see a license from any of the regulators listed below, you can be sure that the betting site is safe to use.
ACT Gambling and Racing Commission

The ACT Gambling and Racing Commission is an independent government agency established under section 5 of the Gambling and Racing Control Act of 1999. The agency approves and regulates racing and sports betting activities in the Australian Capital Territory. The ACT Commission isn't that popular among online bookmakers, so you won't see their license that often. Still, you can contact them by dialling (02) 6207 0359.

NSW Office for Liquor, Gaming and Racing

The office regulates liquor, betting, gaming and clubs in New South Wales. This agency also works closely with businesses to support the economy's growth. They are among the most popular regulators in Australia. You'll see many bookies holding their licenses, including Palmerbet and EliteBet. You can contact NSW Office for Liquor, Gaming and Racing by dialling 1300 024 720 or emailing [email protected]

Department of Business, Northern Territory Government

Northern Territory Government has a special division that regulates gambling licenses, casinos, gaming machines, online gaming, greyhound and thoroughbred racing. This is by far the most popular license in Australia, with over 30 registered betting sites. Most popular sites, like bet365, BlueBet and Unibet, all do business under a Northern Territory license. If you want to contact them, just dial 08 8999 5511, and they'll transfer you to an appropriate person.

Office of Liquor and Gaming Regulation

The Office of Liquor and Gaming Regulations oversees all types of sports and racing betting on the Queensland territory. They aren't that popular regulator, so you probably won't play at a site with a Queensland license. However, if you even see their logo on a betting site, you can be sure they're legit. If you want to contact the QLD Office of Liquor and Gaming Regulation, just dial 13 QGOV (13 74 68) or fill in the form on their website.

Independent Gambling Authority

The Independent Gambling Authority regulates all gambling activities in South Australia. They also oversee casinos, gaming machines and lotteries. SA Independent Gambling Authority isn't a popular regulator. Currently, the only bookie with their license is TAB SA. If you want to contact them for any reason, dial 13 10 84.

Department of Treasury and Finance

Department of Treasury and Finance of Tasmania is another small gambling regulator you won't encounter that often. TAB Tasmania is the only betting operator licensed by the Department of Treasury and Finance. You can contact them by dialling (03) 6166 4040 or emailing [email protected]

Victorian Commission for Gambling and Liquor Regulation

This body regulates all gambling activities in Victoria, including betting, casinos, racing, keno, lotteries and bingo. Their mission is to ensure integrity and prevent any harm from illegal or unsafe gambling. If you have any questions or doubts, you can reach out to them by dialling 1300 182 457. Some smaller operators, like WinnersBet and Swift Bet, hold the Victorian license, so you probably won't see their logo that often.

Department of Racing, Gaming and Liquor

Department of Racing, Gaming and Liquor regulates all gambling and racing activities in the territory of Western Australia. This is another smaller agency with only one registered bookmaker at the time of writing. You can contact them by calling 61 8 6551 4888 or emailing [email protected]
Are Betting Promotions Legal in Australia?
All online betting promotions and bonuses are 100% legal in Australia. However, after massive public pressure for stricter online gambling regulations, the Australian Government introduced the Broadcasting Services Act, which forbids bookies from advertising any kind of betting incentives. This means that Australian bookmakers aren't allowed to show betting bonuses to unregistered users, which is why you also won't see any betting promos on our site.
Australian Communications and Media Authority is in charge of imposing all Australian betting laws. If you have any further questions about betting regulations in Australia, you can contact them by dialling 1300 850 115 or emailing [email protected]
Note that this doesn't mean that the bonuses are banned entirely. Australian online bookies still offer many betting promotions, such as free bets, matched deposit bonuses and reload bonuses. The only difference is that now you'll first have to register an account to access special offers. That's why we advise you to focus on big, established bookies since they usually hide the best bonuses behind the curtains.
Note that some of the local governments impose even stricter regulations on advertising betting bonuses. NSW has completely forbidden a few types of betting bonuses, such as sign-up bonuses and referral bonuses. Victoria is also one of the territories where all kinds of bonuses for new customers are illegal.
Responsible Online Betting
All Australian online betting agencies are responsible for promoting responsible wagering. This incorporates KYC checks, loss and wagering limits, self-exclusion, and most importantly respecting customer decisions. It's important to bet online in moderation, as it can quickly go out of control.
Needless to say, if you use these deposit and wager limits, it's highly unlikely that will happen. Just remember, it's not the end of the world if you don't place a bet. Though, it can be the end of your world if you place too many bets.
Not only is the government providing these services, but it's also monitoring online betting companies in Australia to ensure they all respect the code. In the past, there have been many oversights and harsh penalties that damaged uncompliant bookmakers' brands and public image.
History of Online Betting in Australia
Aussies have been passionate bettors for a very long time, so it's no wonder online betting on sports and racing stuck so quickly. Below you can take a look at a quick historical overview of racing and sports punting in Australia. We cover everything, from the beginnings in the early 1800s to the newest laws that regulate online betting.

Betting Regulations by Territory
Even though the Australian Government and the Australian Communications and Media Authority are overseeing online betting across entire Australia, some local governments impose slightly different regulations. We will discuss the online betting landscape in a few of Australia's regions down below.
NSW Sports Betting
NSW sports and racing fans can join a plethora of excellent betting sites, despite this territory having some of the strictest betting laws in Australia. They have completely banned the use of welcome and referral bonuses, as well as a few other bonus types that incentivise people to sign up. That's why you'll see a disclaimer that says 'not available in NSW' in some bonuses T&Cs. Apart from this, New South Wales also has much harsher rules for advertising betting on television and print media, which was very common in the past.
New South Wales is notorious for its many gambling laws. These are all the laws that regulate betting in NSW.
Betting Tax Act 2001
Casino Control Act 1992
Charitable Fundraising Act 1991
Gaming and Liquor Administration Act 2007
Gaming Machines Act 2001
Gaming Machines Tax Act 2001
Liquor Act 2007
Lotteries and Art Unions Act 1901
Betting and Racing Act 1998
Totalizator Act 1997
Unlawful Gambling Act 1998
Even with all these restrictions, NSW betting fans can enjoy betting on all major Australian and international sports. AFL's base is especially strong in this part of the country, primarily because of the popularity of Sydney Swans. Cricket fans can also rejoice since the best NSW betting sites offer a plethora of markets for every Sydney Thunder and Sydney Sixers game.
Punters who prefer horse racing aren't left out since NSW is home to some of the most popular Australian races, like The Championships. Betting sites like BlueBet, Palmerbet and bet365 allow all registered customers from NSW to bet on a vast selection of Australian and foreign races.
Western Australia Betting
WA betting scene is very developed, and you can join any of the top Australian bookmakers when on this territory. However, keep in mind that Western Australian authorities and the Department of Racing, Gaming and Liquor forbid any type of welcome bonuses for new players. But once you register an account, you'll be able to leverage all other promotions. Above mentioned institutions also oversee the use of The Betting Control Act and the Bookmakers Betting Levy Act on the territory of Western Australia.
WA bookmakers cover all the most popular Australian sports, with an accent on the popular Western Australia teams. If you want to bet on the West Coast Eagles or Fremantle Dockers, WA betting sites like bet365 or BlueBet will have everything you need. Perth Wildcats and Perth Scorchers fans also don't have anything to worry about since cricket and basketball are also well covered. Bet365 may even offer an option to watch some of the matches live on their website.
Victoria Betting
Punters from Victoria can join many excellent betting sites, even if they're not licensed by Victorian Commission for Gambling and Liquor Regulation. Since Victoria is known as the home of Aussie sports and all big bookies have their offices in Melbourne, it's no wonder that there are so many betting options available. Apart from popular leagues like AFL, NRL and BBL, VIC online bookmakers also cover a plethora of regional and even semi-pro competitions.
Victoria is home to 10 AFL teams, so it's clear why local betting sites have such extensive Aussie Rules coverage. Even the AFL Grand Final is held on Victoria's Melbourne Cricket Ground! Fans of other sports will also be pleased, especially the ones who like cricket and cheer for Melbourne Stars and Melbourne Renegades. Not to mention that Victoria is also the host of one of the biggest racing events in the world, The Melbourne Cup.
Queensland Betting
Queensland boasts a thriving online betting scene, with punters able to join any top Australian bookmaker legally. While not all bookmakers hold a license from the Queensland Office of Liquor and Gaming Regulation, they are still legal for betting in QLD if licensed by other local regulators, such as the Northern Territory's Department of Business. Be aware that Australian laws prohibit advertising betting bonuses to unregistered customers, but once registered, you can access various promotions.
Best QLD bookmakers offer extensive coverage of popular Australian sports, focusing on favorite Queensland teams like the Brisbane Broncos, Queensland Reds, and Brisbane Lions. Cricket enthusiasts can enjoy betting on Brisbane Heat, while basketball fans can follow the Brisbane Bullets. Bookmakers like bet365 and Unibet also provide live streaming options, allowing you to watch matches and races right from their platforms.
Betting on Horses in Australia
Racing is very popular around here, which is why local betting operators look way different than EU or UK-based bookmakers. Every Australian bookie offers horse racing betting, so you'll have plenty of options to pick from.
It's all about those big banners showcasing upcoming horse races, spiced up with a few online betting specials. Most Aussie bookmakers have consolidated their betting offer and the odds, meaning there are no significant discrepancies in this regard.
What you should be looking for are added features that improve the betting experience, such as live streaming. You could base your decision even solely on the user interface. However, we'd like to extend the criteria by adding quality of customer service, payment options and payout limits.
Australian online betting operators go crazy for the most popular horse racing events, such as the Aintree Grand National, the Melbourne Cup and Cheltenham Festival. The local horse racing spectacles like the VRC Oaks and the Victoria Derby play a vital role as well. Apart from betting on Melbourne Cup and other Aussie events, Aussie bookies also cover a plethora of international events.
Access to statistics is also necessary. Whether it's for flat or jumps racing or stats on one particular showpiece contest, it's essential to have easy access to such data.
Because of high competition, most Australian betting operators provide blogs and platforms where punters can come together and share valuable data.
Sports Betting in Australia
Local punters have very easy access to odds on almost any sports event imaginable. Australia hosts a few big European betting companies, which all have extensive sports and racing coverage.
Plus, there are several great domestic operators that are equally great when it comes to the selection of odds and markets. As we mentioned above, horse racing is important, but other sports also attract a lot of attention. Rugby, and especially NRL betting, is very popular among Aussie punters, as well as tennis and soccer.
Other prominent sports categories like eSports are starting to get more attention, but they still aren't nearly as popular as rugby, Aussie rules or betting on cricket leagues and tournaments, such as IPL, BBL, and the ICC World Cup.
However, eSports betting is becoming increasingly popular in the last few years. New bookies, such as Picklebet, are giving more attention to betting on video games as part of their effort to attract younger generations of bettors.
Some other conventional sports are becoming increasingly popular with Aussies. NBA has been a fan favourite for a long time, while there are more and more players that are keen to enjoy soccer betting, especially EPL, Champions League and the A-League. You can also start placing bets on the European Championship or some of the other huge international soccer events such as FIFA World Cup betting.
Features of Australian Bet Sites
If you want to bet on sports, you should consider several important factors. We list below the most popular betting features available at Australian online bookmakers. Here you can learn more about how these features work and what you can expect to get.
Australian Online Betting Apps
A well-optimised mobile app can make your betting experience a lot better. It won't make you a better punter, but it will surely make betting on sports online more convenient.
Every bookmaker is well aware of the opportunities it presents to the average punter, so all of the operators we mention above have great sports betting apps.
Android or iOS, it doesn't matter because both platforms are well covered. The best thing is that these mobile apps are just a few taps away. Even Android users can now get bet apps directly from the Play Store. iPhone and iPad punters just need to visit the Apple App Store and follow the steps.
Modern bet apps are packed with excellent features, such as push notifications. They also allow you to log in with your fingerprint or Face ID. Some apps, like the ones from bet365 and Unibet, even allow you to stream live sports and racing events.
The aforementioned popular sports categories, like rugby, cricket and Aussie rules, are featured on online betting apps, alongside horse racing. Placing a bet on other sports, like MMA, soccer, eSports or even greyhound races is also quicker.
Live Betting in Australia
Not only are the odds changing in real time, but you can also bet in-play! Live betting is considered to be the pinnacle of the synergy of bookmaking and technology. However, punters from Australia are somewhat limited.
Australian law allows you to place a live bet, but not via the Internet. That's why you see live odds online, yet you have to pick up your phone to place the bet in play.
However, bookmakers like bet365, Unibet and Palmerbet, among many others, have found a way around the Interactive Gambling Act that regulates live betting in Australia.
Apparently, the definition of "interactive gambling" does not treat phones and the Internet the same way. This is a thing only if you're betting online in Australia, meaning that in almost any other country, you can place in-play bets directly from the bookmaker's website.
When it comes to the selection of live odds and markets, Aussie bookmakers are up to the task. They cover all the popular sports, like NRL, AFL, NBA and IPL, as well as a range of niche sports, like table tennis and snooker. You can pick from a strong selection of live markets, while some operators, like bet365, even offer an option to watch live games on their site and bet at the same time.
Live Streaming
At first glance, it doesn't seem like a make-or-break feature. However, you'd be surprised at how many people enjoy watching sports and racing live streams while betting online. Whether it's an important AFL finals game, an NRL match or a UFC fight, make sure you check your betting site to see if they have provided live streaming for customers.
In general, the bigger the bookmaker is, the more live streams are available. Keep in mind that you can take advantage of great odds in one place and enjoy live streams with a totally different online betting operator.
Also, note that the best live streaming betting sites also allow you to watch live games on portable devices as well. Just log in over a phone or a tablet and start streaming live sports on the go!
Payment Methods
The selection of payment options says a lot about the online betting operator. POLi bookmakers are a good start, and so are BPAY bookmakers, but by far the best ones are PayPal betting sites.
POLi is a good enough indicator that the bookmaker is dedicated to Aussie punters, whereas PayPal is a trait of international online betting companies that are licensed in Australia.
Authorities closely monitor online betting deposits, which is the reason why you will have to go through the KYC check. This process is in place to protect you from credit card or identity theft. Surprisingly, this is a big problem. Moreover, it's another layer of security and prevention of underage gambling.
In short, we recommend joining a betting site that accepts PayPal or one that showcases the POLi Payments logo. A few bookmakers also accept Skrill and Neteller, but we see more and more operators removing these two from their offerings. One option that is starting to be accepted by some of the best Aussie bookies is PayID, which makes payments quicker and safer by allowing you to add a unique identifier to your bank account to facilitate any deposits.
These are the most commonly used payment options for online betting in Australia.
Top Australian Payment Methods for Online Betting

| Payment Method | Brief Description |   |
| --- | --- | --- |
| | Deposit and withdraw, quickly and at low cost! | |
| | 100% Aussie, offering quick deposits and low fees. | |
| | User-friendly, but not many bookies offer it. | |
| | The best payment method for the casual Aussie sports bettor. | |
| | New payment method with added safety | |
| | The last resort, the safety-net. | |
The Future of Online Betting Australia
Since Aussies love their sports and races so much, we doubt that online betting in Australia will ever be banned entirely. The last push for regulation ended up being more of a precaution, rather than a prohibition.
The leading betting operators and the Government met halfway to ensure that punters from Australia will be allowed to bet on sports legally. Although sports bettors can no longer base their decision where to bet based on betting promotions, thankfully, they can still bet with reliable online betting operators.
FAQs
Can I bet online in Australia?
The interactive gambling law regulates online betting, but it does not prohibit it. This means online betting is legal, but there are some restrictions. We talk more about legal limitations on online betting in Australia on this page.
How risky is online betting?
Online betting as a product is not risky at all because it's a regulated market. However, betting can be risky, based on the individual selections, the odds, and the betting market.
How online betting works?
Online betting sites offer odds, and punters are free to place their bets accordingly. There is a small margin, which allows operators to make a profit in the long run. Operators always have the upper hand.
Can I bet in-play online in Australia?
Yes, you can, but it is not as simple as regular, pre-match wagering. Although live betting odds are available, you will have to call the operator to place the in-play bet.