eSports Betting Sites in Australia
It goes without saying that eSports has become an increasingly popular betting option in recent years. This means there are now plenty of eSports betting sites to choose from.
More experienced bettors can scroll down right away and check out our recommended list of the best eSports betting sites in Australia. If you're new to eSports, take a look at the rest of the article where we cover everything from the most popular markets to top eSports betting apps.
Best eSports Betting Sites
If you're still not sure where to go, scroll down and take a look at the quick overview of the very best sites for eSports betting. In case you want to learn more about any of the mentioned bookmakers, check out some of our in-depth reviews.
Our Top 3 Best Sites for eSports Betting
While any of the bookies on our recommended list above should be considered, we have dug a little deeper into our top three. Here we tell you a little more about what to expect from them and their top highlights for eSports betting fans.
#1 – bet365 eSports
They are big, they have fantastic betting products, and they are simply the best when it comes to esports betting. Bet365 follows all the latest trends in the iGaming world, so they offer a great range of markets and high odds on almost every popular eSport, including LOL, CS:GO, Fortnite, Overwatch, and so on.
✅ eSports live streaming
✅ LoL, CS:GO, Fortnite, Overwatch covered
✅ Competitive eSports odds
✅ Lots of payment methods
Visit Site
Visit bet365 Review
If you plan on placing bets on eSports events, bet365 is the place to go. In case you want to learn more about what they have to offer, check out our detailed bet365 review.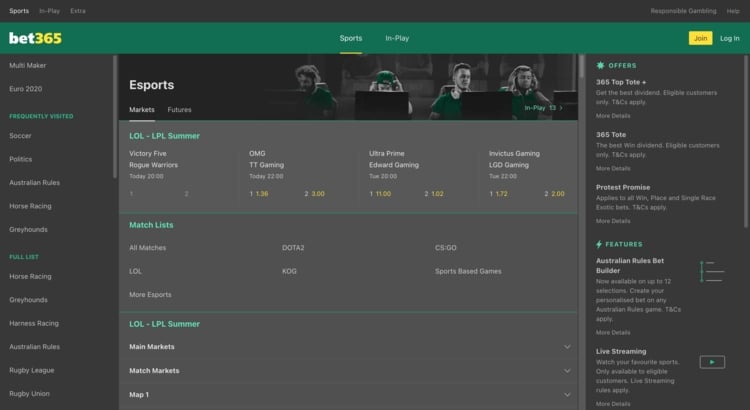 #2 – Unibet eSports
Unibet is another well-known European bookmaker with a great selection of eSports odds. They are pretty comparable with bet365, however, there are a few differences. For example, Unibet usually has more markets on CS:GO and LoL, but they don't cover at all most of the Rainbox Six and StarCraft events.
✅ High odds for popular eSports events
✅ Integrated eSports live streaming
✅ Unibet Blog has eSports news and tips
✅ Excellent markets, especially for CS:GO and LoL
Visit Site
Visit Unibet Review
This bookmaker has integrated Twitch streams on their eSports betting page, so you can watch and bet live without leaving their site. Unibet's odds are among the most cooperative on the market, especially when it come to the more popular eSports like CS:GO or LoL.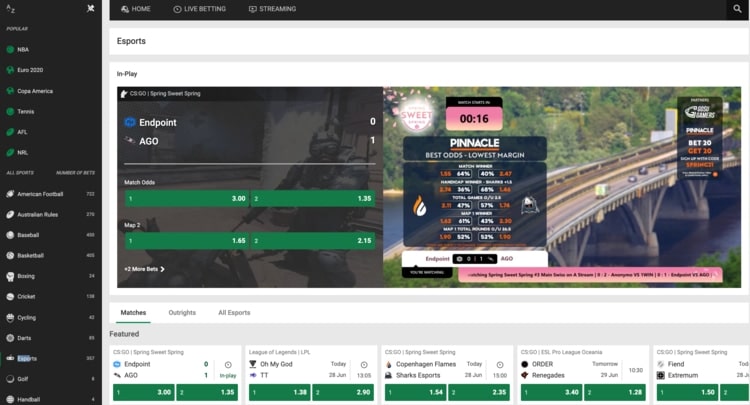 #3 – PlayUp eSports
PlayUp is a 100% Australian bookie with a decent selection of eSports bets. Their offering isn't as comprehensive as bet365's or Unibet's, but it should be more than enough for most punters. PlayUp has a very simple website and competitive odds on top tournaments, which makes them perfect for casual bettors.
✅ Great fixed-odds for popular tournaments
✅ eSports fantasy betting
✅ Straightforward website for eSport beginners
✅ Simple and quick mobile app
Visit Site
Visit PlayUp Review
Another thing we liked a lot about PlayUp is their betting app. It's very fast and straightforward to use, so we're sure you'll have an easy time placing your eSports bets. The native app is available for both iOS and Android devices, while you can also use their mobile website and start betting right away.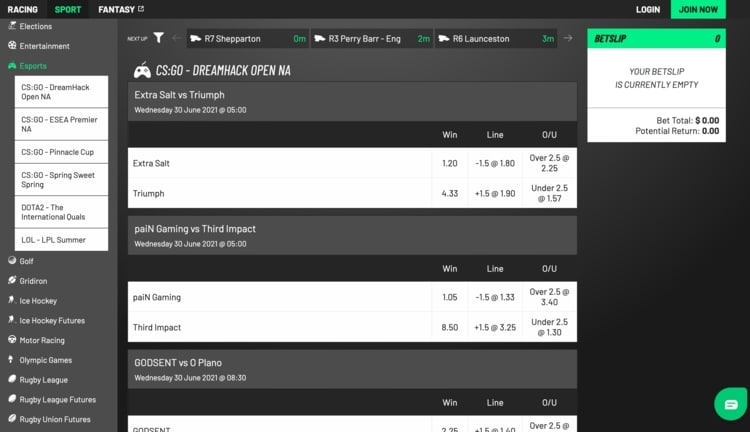 eSports Odds
Finding the highest odds is the easiest way to increase your potential winnings. That's why we always suggest you go around and search for the best prices before every bet. After conducting research, we concluded that bet365 has the highest average eSports odds. However, that doesn't mean that you shouldn't double-check the prices before betting.
We have made an eSports odds comparison test, so you can see how it looks in practice. Keep in mind that this is just an example and that it would be the best if you could do something similar every time before placing a bet, as it's the only way you can be sure that the odds you have are the most favourable.
eSports Odds Comparison
Here you can take a look at the results of our eSports odds comparison tests. We included the prices offered only by the most competitive eSports betting sites in Australia.
Top 3 eSports Odds Betting Sites

| CS:GO - Blast Pro Series | bet365 | Unibet | PlayUp |
| --- | --- | --- | --- |
| 100 Thieves | 1.75 | 1.72 | 1.72 |
| G2 eSports | 2.01 | 2.05 | 2.00 |
| Overround | 106.9% | 107% | 108.1% |
As you can see from the table above, bet365 came on top in this test by a close margin. It means that they are the best in this case, but Unibet and PlayUp are also very good. Australian eSports betting fans should rejoice since there are so many solid options available.
How to Place an eSports Bet
Betting on eSports works the same as sports or racing betting. In case you already have some online betting experience, you won't have any problems adjusting. If this is your first time, take a look at the step-by-step guide below.
eSports Betting Tips
You'll find below a few more useful betting tips and strategies from our eSports experts, so don't miss to give them a look. Those are all general pieces of advice, meaning that you can use them for any type of eSports bets.
Don't miss out on the latest news – Go in with both eyes open when having eSports bets and make sure you are well up to date on the current form.
Keep your eyes on the stats – Stats can tell you if a team is out of shape or a particular player is on a hot streak. Head-to-head stats are also worth taking into consideration if you are placing an eSports wager.
Take advantage of different markets – Different bets come with different opportunities. For instance, if you want to try and back a winner at a big price check out eSports futures markets.
Bet only with reliable operators – Stick to well-known, regulated eSports bookies, preferably some of the ones we list on this page. That's because they offer high odds, great additional features and have no safety issues.
Be smart – Set a budget, stick to it and never chase losses. That is advice worth following for punters betting on any sport.
eSports Betting Apps
More and more punters want to bet with top mobile betting apps, so all our top eSports betting sites have developed excellent products to meet this demand. Unibet is our favourite because their mobile app offers both a lot of special features, such as eSports live streaming, and a simple interface.
Bet365 and PlayUp also offer decent mobile apps, however, we put them behind Unibet because of few reasons. Bet365 offers even more features than Unibet, but its interface is much more cluttered so it may be too overwhelming for novice players.
On the other hand, the PlayUp app is very straightforward, making it excellent for beginners. The problem here is that PlayUp still doesn't offer advanced features, such as eSports live streaming and live betting.
Note that iOS native apps are available on the App Store, while Android users will have to download betting apps directly from the bookie's site.
The Best eSports Betting Apps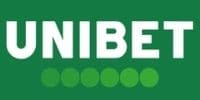 Very user-friendly
eSports live streaming
Competitive odds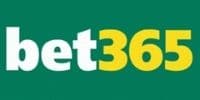 Excellent range of markets
eSports live streaming
Looks a bit cluttered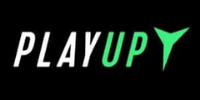 Easy to use app
Very quick
No live streaming
eSports Betting Bonuses
Lovers of eSports wagering can take advantage of all available betting bonuses, such as free bets and matched bonuses, just as punters of other conventional sports bets. If you're searching for the sites with the best selection of special offers, we suggest sticking with big international bookies, such as Unibet or bet365, since they usually have the most freebies. Here are a few of the most popular bonus bet types you'll probably come across:
Free bets
Odds boosts
Matched deposit bonuses
Money-back specials
Reload bonuses
Cashback bonuses
Nowadays, you'll even find eSports specific bonuses. Bookies tend to offer lots of dedicated offers for rugby or soccer, but as eSports are becoming more popular, those kinds of specials are now also available for popular games like CS:GO and LoL. Keep your eyes wide open especially around big tournaments, because bookies can offer specials like odds boosts or cashback for certain CS:GO or LoL clashes.
Keep in mind that new betting regulations forbid bookies from advertising any bonuses to unregistered customers. It means that you have to register and verify an account before browsing any betting specials.
Top Games You Can Bet On
Here is a quick overview of the top eSports you can place your wagers on. The market is quickly expanding so there are new games coming in all the time. However, these ones are available at most of the best eSports betting sites in Australia. Check out where you can bet on each of these eSports or use the links in the table to learn more details.
CS:GO Betting Sites
CS:GO is one of the most popular first-person shooter games of all time, and still a number one choice for many eSports punters. It offers a range of great betting options, from basic ones like group winners and over/unders to some of the more niche markets such as map betting, first blood and knife/pistol rounds. If you want to spice things up even further, note that some bookies allow you to place handicap bets as well. To learn more about how to bet on CS:GO, take a look at our separate article.
You'll find this game at many bookmakers, but it's safe to say that bet365 is the best CS:GO betting site in Australia. Apart from the great odds and plenty of tournaments covered, they also offer a first-class live streaming platform and many betting specials.
League of Legends Betting
If you're more into betting on multiplayer online battle arenas, then League of Legends is the game for you. This popular Riot Games title offers fast-paced gameplay and more than enough wagering opportunities. You can bet on match-winners and outright winners, or even some of the more exciting markets such as a first tower or first baron.
Whether you want to bet on major events such as the World Championship, or some of the smaller tournaments, Unibet is the best eSports betting site for League of Legends betting. They are a big brand with lots of experience, meaning that they know how to cater to punters' needs very well.
Dota 2 Betting Sites
Known as an online multiplayer battle arena game, DOTA 2 is another insanely popular betting medium for eSports punters. There are a number of professional DOTA 2 leagues. Most Aussie eSports betting sites have match betting available, as well as handicaps and over/under bets.
Our top pick for the best eSports betting site for Dota 2 is PlayUp. They are the top bookmaker for wagering on eSports in general, so you won't make a mistake if you decide to join them. BlueBet offers unmatched selection markets and odds that are usually above the market average.
Rainbow Six: Siege Betting
Rainbow Six: Siege is not as popular as some other eSports. However, it's quickly gaining popularity, which we can see from many professional tournaments. The game is a first-person shooter that offers 3 exciting game modes, Bomb, Hostage and Secure Area. You can bet on most of the markets that are available for CS:GO, such as map winner and group winner.
At the time of writing, bet365 was the only bookmaker to have Rainbow Six: Siege betting on offer. Since this is a rising game, we can expect that more betting sites will start offering it in the future.
StarCraft 2 Betting
StarCraft is one of the most popular gaming franchises in the world that has quickly found its way to the big gaming tournaments. It's a real-time strategy where players can choose between three very different races named Terrans, Protoss, and Zerg. Each of them requires a different style of play, so make sure to consider that when placing bets.
Bet365 is the only bookmaker in Australia that's currently offering StarCraft 2 betting. However, this is a game loved by many eSports fans, so don't be surprised if more betting sites start including it.
eSports Betting Markets
Most of the eSports betting markets are game-specific. However, there is a set of general markets that are available for almost every game. If you're just starting with eSports betting, we advise you to stick to these markets, and then slowly try the more complex ones. Also, keep in mind that bookies are still catching up with the exotic wagering options, so you most probably won't see all of the specific markets at every top eSports bookie from the beginning of this page.
Group winner – Bet on the winning group, in case the teams are organised in groups for that particular tournament.
Outright winner – Place a wager on the team you believe will end up as a tournament winner. Odds are usually very high in this market, but so is the risk.
Draw – Bet if the final outcome will be a draw. It's very similar to betting on soccer matches.
Over/Under – This is a game-specific market, but the mechanics are the same. You bet whether the certain in-game stat line (for example total kills) will end up to be over or under the mark set by the bookie.
Number of total rounds – Try to guess whether the total number of rounds played will be over or under the set mark.
Handicaps – It works the same as handicap betting on any other sport. The only difference is that the advantage (or disadvantage) is given in the form of rounds. So in case you bet on a team with a handicap of -2 rounds, they'll have to win with more than 2 rounds difference ( 10-7 for example) in order for you to get paid. Note that this bet is available only when there are two teams in play.
eSports Fantasy Betting
Fantasy betting is another emerging way of wagering on sports. It originated in US, but Aussie punters have quickly realised how fun it is. There are a few operators that offer eSports fantasy betting as well. It works pretty much the same as any other fantasy contest. You draft the team and earn points based on the players' real-life performance.
If you're into trying something other than the usual fixed odds betting, fantasy contests are a great pick. The best fantasy site in Australia is Draftstarts. Apart from the range of classic sports, they have eSports as well. It includes all of the top games, such as CS:GO and LoL. The offer may not be as extensive as with some other sports, but it's almost certain that they will continue to invest in the eSports side of things.
Live Betting On eSports
You will be delighted to know that some of Australia's best bookmakers offer punters the option of placing live eSports bets. Unfortunately, due to regulations, Australian betting sites cannot offer live eSports betting via their desktop or mobile betting sites. However, all of the latest live betting odds for the biggest eSports events are displayed on their sites, but you'll have to pick up the phone and get an operator to place a wager for you.
If you are going to bet live on eSports, you should check out bet365 Australia and Unibet. Both are highly reputable Australian betting sites and both have top-class live betting suites with eSports available. At the time of writing, you could bet live on DOTA2 matches, and with bet365 Australia you can even stream eSports live! Find out more about how to stream eSports live in the next section.
eSports Live Streaming
When it comes to the best live streaming bookies for sports and eSports in Australia, bet365 is streets ahead of the rest. This International betting site has streaming rights for a superb selection of sports, including soccer, horse racing, tennis and eSports.
If you want to bet and watch at one place, bet365 should be your next eSports betting site. You don't even have to place a bet to stream some events, all you need to do is sign up and have a positive account balance! So, as you can see, when it comes to streaming eSports you won't get any better than bet365 Australia.
Bet365 Live Streaming
Bet365 streams thousands of events every year, bringing you top sporting action including games from Europe's top domestic Soccer leagues and Grand Slam Tennis tournaments, as well as Horse Racing from selected Australian, UK and Irish tracks.
Only available to eligible customers. To watch live sport, UK and Irish racing covered by Racing TV or US racing covered by At The Races, all you need is a funded account or to have placed a bet in the last 24 hours. To watch any other racing, you must place a qualifying bet of at least $1.00 Win or $0.50 Each Way on your selection(s). This applies to singles and Multi bets. Minimum stakes apply to Tote and other pool betting.
Any fixture/event on bet365 which has the Play or Video icon next to it is scheduled to be shown via Live Streaming.
Live Streaming is only available to eligible customers, and availability may be determined by the status of your account. If you are unable to watch live sport with bet365 and you are unsure of why this is, please contact customer support.
Under Australian law, we are required to inform you that Live Streaming on bet365 is exempt from Parts 3 and 4 of the Broadcasting Services (Online Content Service Provider Rules) 2018.
However, there are a few more eSports live streaming available. Unibet TV is a solid option, especially if you appreciate a great mobile experience. Betfair is since recently also offering streaming services, even though the selection of events still isn't as good as it should be. Take a look at some of our reviews for more details.
Best Sites for eSports Live Streaming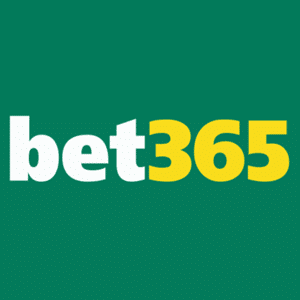 iOS and Android Apps
Great selection of eSports
Very best for live streaming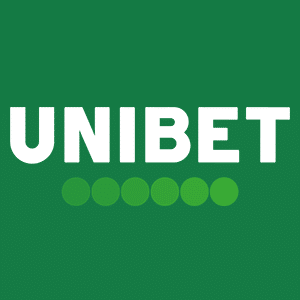 Very straightforward to use
Great betting app
Competitive odds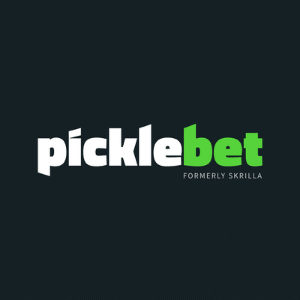 Good eSports markets
Excellent odds
eSports live streaming
Payment Methods at eSports Betting Sites
The selection of payment options may differ depending on the bookmaker, but here are a few of the most popular banking options you can expect to finds at most of the sites from our list:

Credit/Debit Cards – They are one of the longest-lasting payment options that can help you transfer funds almost instantly. All sites above accept Visa and MasterCard, while American Express isn't usually allowed.
Deposit – Instant
Withdraw – Up to 24 hours
Fees – Up to 2.5%

PayPal – These are the newest to appear, but because of some obvious perks, e-wallets like Neteller and Skrill took the iGaming world by storm. They are super fast, very easy to use, and overall a great option for any kind of online money transactions.
Deposit – Instant
Withdraw – Up to 24 hours
Fees – Up to 3%

POLi – POLi is the most popular online banking provider among Aussie punters. It's safe, fast and very convenient, so many people opt to use it. The only issue is that POLi doesn't support withdrawals, so you'll have to cash out via bank transfer.
Deposit – Instant
Withdraw – N/A
Fees – 1% (up to $3)

BPAY – This is another 100% Australian payment provider that offers quick deposits and safe transactions via mobile or online banking. But same as with POLi, you'll have to withdraw your winnings via bank transfer.
Deposit – Instant
Withdraw – N/A
Fees – No fees

Bank transfer – This is the oldest payment method there is. Bank transfer is the safest way to move money around, but keep in mind that the transfer can take up to 10 business days.
Deposit – Instant
Withdraw – Between 2 and 10 days
Fees – Usually between $12 and $30
💸 If you're looking for a bookie with a more extensive selection of payment methods, note that bet365 and Unibet have the longest list of options.
How to Deposit at eSports Betting Sites
It's very easy to place a deposit or cash out winnings with Aussie betting sites. Different sites have different-looking interfaces, but in essence, the process always goes the same. In most cases the money will reach your account almost instantly, meaning that you can start with eSports betting right away.
This is what you'll have to do to make a deposit:
Is eSports Betting Legal in Australia?
Yes, it is. eSports betting is completely legal for all people in Australia aged over 18. In order to start betting on your favourite esports players and teams, you'll have to register an account with some of the bookies registered under the laws of Australia.
We recommend you to go with some of the sites from the list above, as they are all tested and 100% safe. In our opinion, bet365 is the best eSports betting site around here, but any other operator you see above will do the job.
There are plenty of international brands and homegrown bookies doing business around here, so you'll have enough options to choose from. Note that they'll probably ask you for an ID or some other personal document, to prove your age.
How to Know If an eSports Betting Site Is Reliable?
It's important to stay alert and bet only with reliable operators. All of the eSports betting sites on our list are 100% reliable, meaning that they have zero safety issues. However, this is how you can easily check if some other operator is trustworthy.
Always look for the betting license – All of the legal bookies in Australia have to have one of the official licenses issued by official Australian regulatory bodies. A link to the license should be displayed in the footer of every page. If you can't find it, we advise you to better stay away. Not having a betting licence is a major red flag!
Check out what others are saying – The easiest way to see if a bookie is worth your time, is to check some of the reviews. You can either go to professional reviewers like us or search for customers reviews too. If other people say that the bookie is safe, you probably don't have anything to worry about.
One more thing to remember is to always start slow. Bet a few dollars just to see what it's like, and then if everything is fine, continue wagering as usual.
Rise of eSports in Australia
Esports has been around for over 20 years, but they have started to enter the mainstream in the last few years. They first became popular in South Corea and then quickly expanded across the globe. Today there are more than 500 million eSports fans in the world, with Asia still leading the way.
Australian punters are quickly starting to catch up with the global trends, so now almost every bookmaker is offering at least a few eSports markets. We even have specialised operators, like PickleBet. The future is bright for eSports betting in Australia. It's almost certain that the offer will increase even more in the future.
Are eSports Matches Fair?
The question of fairness has been at the centre of attention in the eSports community after a few cases of match-fixing. However, as eSports are becoming more and more regulated, this has stopped being a major concern. If you're betting with a reliable bookmaker you can be 100% sure that all the clashes are completely fair. Big bookmakers won't risk being involved with anything that even resembles match-fixing. They simply have too much to lose in that case.
Top eSports Tournaments
Just like with any other sport, there are also many leagues and tournaments for popular eSports. They cover different regions and games, so not all eSports will be available for betting every time.
Most of the bookies on our list focus on the major eSports tournaments, meaning that you'll find odds on any of the events listed below. There are tens of other clashes throughout the year, but these are the events you shouldn't miss if you're taking eSports betting seriously.
Battle.net World Championship Series
Call of Duty League
Electronic Sports League
eXTREMESLAND
FIFA Interactive World Cup
International e-Sports Federation
League of Legends Rift Rivals
League of Legends World Championship
The International
Conclusion
eSports are on a huge rise in Australia. It's still a quite smaller market when compared with the common Aussie sports like rugby and horse racing. But don't be surprised if in a few years time the number of bets on popular eSports gets very close to the ones placed on traditional sports events.
Australia is one of the biggest video games markets in the world, so it shouldn't come as a surprise that wagering on CS:GO or Dota 2 tournaments have become so sought after. It's always hard to predict where the industry is going to go, but we're safe to say that the best eSports betting sites will continue to prove popular.
eSports Betting FAQs