NFL Betting Sites
NFL is one of the rising stars among Aussie punters. You can find it at almost any betting site around here. That's why we decided to check which bookie has the best NFL betting offer.
If you're just starting with NFL betting, we recommend taking a look at our expert's tips below. We cover everything from NFL tips to the best mobile apps. More experienced punters can jump straight to the list of top 5 NFL bookmakers.
Top 5 NFL Betting Sites
Betting Site
Best Feature
Secure Link
T&Cs
bet365

Best Live Streaming

Visit Site

Geo restrictions apply. You must have a funded account or have placed a bet in the last 24 hours to access. Under Australian law, we are required to inform you that Live Streaming on bet365 is exempt from Parts 3 and 4 of the Broadcasting Services (Online Content Service Provider Rules) 2018. Gamble Responsibly. Call Gambler's Help; National Gambling Helpline: 1800 858 858 or visit www.gamblinghelponline.org.au 18+

Unibet

Watch and bet live!

Visit Site

Reliable Bookmaker with Flawless Track Record

BlueBet

Weekly Specials

Visit Site

Variety of Betting Markets

Palmerbet

Great App

Visit Site

Traditional Values and Great Betting App

Draftstars

Leading Fantasy Sports Betting Site

Visit Site

POLi for Quick FS Tournament Buy-ins
These are 5 of the best Australian sites for betting on NFL. All of them offer a plethora of markets and lots of excellent betting features. When making this list, we considered several important factors, such as quality of odds and site usability. Since NFL is such a popular sport, we had to go through quite a few sites before coming up with this top 5 list.
In case you want to learn more about any of the NFL betting sites you see above, read some of our in-depth reviews. They cover everything you need to know before playing, from payment methods and customer support to all special betting features.
bet365 is the Best NFL Betting Site for Aussies
Bet365 is usually the best choice when it comes to betting on foreign leagues, and the NFL is no different. Their selection of NFL bets is unmatched. On top of that, bet365 is known for having future NFL betting odds far before any of its competitors. Their live betting platform is one of the most user-friendly ones we have ever tested. So, if you like to bet in-play, bet365 is the place to go.
Another great thing about bet365 is that everything mentioned above is available on their mobile app as well. You can download it on your iOS or Android device, and enjoy all of the features from the desktop site. If you want to learn more about betting at bet365 Australia, take a look at our in-depth review.
Excellent betting app
Vide array of NFL betting markets
First-class live betting system
Visit bet365!
How Do I Find the Highest NFL Odds?
The most important thing you should do before betting is to search for the best value NFL odds. Since prices are always changing, no single bookmaker always has the best odds. That's why you'll have to shop around and search for the top offers.
The easiest way to find the top prices is to put them all in one table and compare side by side. We'll do a test like that down below, just to show you what it should look like. Feel free to use it as an example when comparing NFL betting odds on your own.
NFL MVP Odds Comparison
Unibet came out of this test as a clear winner. They offer the best odds on the top 3 selections. Bet365 held their ground, but in this case, their offer isn't a match for Unibet.
However, keep in mind that outright odds are constantly changing as the season progresses. That's why it's important for you to go around and search for the best prices possible. Don't be surprised if in a few months bet365's NFL MVP odds became much more favourable.
Top NFL Odds Betting Sites

| MVP candidate | bet365 | Unibet |
| --- | --- | --- |
| Patric Mahomes | 1.83 | 1.83 |
| Russell Wilson | 3.75 | 4.00 |
| Aaron Rogers | 5.50 | 6.00 |
| Kyler Murry | 15.00 | 15.00 |
| Ben Roethlisberger | 17.00 | 17.00 |
| Tom Brady | 23.00 | 26.00 |
| Josh Allen | 26.00 | 26.00 |
NFL Tips
People love the NFL because it's fast-paced and unpredictable. That's why it's also very hard to predict the outcome of any game. Below you'll find a few NFL expert tips to help you along. Follow those instructions, and you'll be closer to making a profit.
Note that these are evergreen pieces of advice, which means that you can use them when betting on any NFL renewal. Here are our top 3 NFL betting tips:
Pay attention to where the game is played – Some teams are almost unbeatable on the homecourt, while others usually perform poorly on the road. For example, the Patriots have been dominant at home in the last few seasons. On the other hand, the 49ers are terrible when playing away.
Look for individual matchups – Even though the NFL is the ultimate team sport, head-to-head matchups matter. You should look at how top offensive and defensive players match up against each other. Don't forget always to consider coaches as well.
Be careful with division matchups – Teams from the same division play against each other twice. That gives underdogs much more chances to prepare better and stage a surprise.
Popular NFL Betting Markets
Top Australian betting sites usually offer dozens of different NFL betting markets. It means that you'll have plenty of options to choose from when betting on American football. Below, we'll list a few of the most popular bets. This isn't a definitive list, but it should be more than enough to get you started.
Outright Markets
With outright markets, you're betting on the final outcome of the league moths in advance. Australian betting sites usually offer league winner and MVP markets. However, bet365 is the only one that allows you to bet on the conference or division winner. They are unmatched when it comes to the selection of outright NFL betting markets!
Keep in mind that outright bets are by far the riskiest ones. You're betting on something long in advance, which means that a lot can change in the meantime. That's why these bets come with very high odds.
Moneyline Betting
This is the simplest NFL betting market there is. You just pick a team you believe will win, and that's it! If you're new to American football betting, this market is perfect for you. Some bookmakers, like Unibet and bet365, even offer the option to bet on 1st quarter lines or half time lines. It works pretty much the same, just in this case you'll be picking the winner after the first quarter or first half of the game.
Totals Over/Under
Totals are great NFL betting markets for beginners and experienced bettors alike. You're betting on whether the final amount of points in the game will be higher or lower than the specific number set by the bookmaker. This gives you a chance to analyse the whole game and look past just the final winner.
Totals are especially useful when two high scoring or two low scoring teams play each other. In those cases, you can be reasonably sure that the total number of points will end up being either very low or very high.
Handicaps
With handicap betting, a bookmaker is giving one of the teams a points advantage or disadvantage. They do it to even up the odds. For example, a bookmaker can give the Vikings 4.5 points advantage over the Panthers. In other worders, the Vikings will have to win the game or lose by fewer than 5 points for you to cash out. Handicap NFL betting gives you almost unlimited possibilities and makes even the most predictable games super exciting.
Live Betting
Because of so many breaks and time-outs, American football is perfect for live betting. If you want to test your in-play NFL betting skills, note that all of the sites in our top 5 list are great options
Bet365 is, by far, the best choice. They have the most user-friendly in-play betting platform. Not to mention that bet365 offers the deepest selection of live markets. Here you can try everything from moneylines to various over/under bets.
Unibet is another solid option. However, they do have a slightly smaller selection of in-play markets. If you want to try something new and exciting, visit Betfair Exchange, where you can lay or back live NFL bets.
Best NFL Live Betting Sites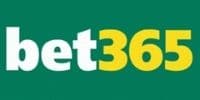 Plethora of live NFL markets
Reliable brand
Long sign-in form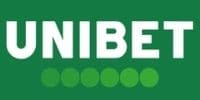 Great betting apps
User-friendly site
Not 100% Aussie owned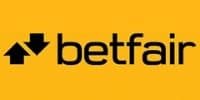 Exchange NFL bets
Great odds
No fixed odds betting
Live Streaming
At the time of writing this article, NFL streaming isn't available at any Aussie betting sites. Most of the bookmakers are focused on racing and sports like NRL and NBA. It seems that the NFL still isn't popular enough for betting sites to start offering live streams.
If you want to watch any other sport directly on a betting site, we highly recommend heading to Unibet or bet365. They have the most user-friendly platform that works perfectly on both desktop and mobile. Hopefully, they'll add NFL sometime soon.
NFL Fantasy
NFL is by far the most popular fantasy sport in the world. It's even an Aussie favourite. You can join the official NFL fantasy site and play for free. However, keep in mind that they don't have paid contests, and all of the fantasy leagues require a long-term commitment.
For the full fantasy NFL experience, we suggest taking a look at Draftstars. They are one of the top fantasy sites in Australia. Unlike with the official NFL fantasy, Draftstars feature daily fantasy contests. It means that a fantasy league is over the same day, which makes it perfect for recreational punters.
They also offer several exciting game modes and fantasy leagues to suit a wide variety of bankroll sizes. Rookies can start out with free contests, while the most skilled players can join pro fantasy NFL leagues that can cost as much as $500 to enter.
If you're looking into trying out fantasy NFL for yourself, we recommend starting with our dedicated guide. All of the most important information is included, as well as our expert's NFL fantasy tips to help you get ahead.
Top NFL Betting Apps
All of the sites we mentioned in the list above have excellent betting apps. But if we had to choose the best of the best, Unibet would be our top pick.
They offer an overall fantastic mobile experience that stretches from the native apps to the mobile website. Everything works smoothly, including the stats centre and live betting. Most importantly, Unibet has the full range of their NFL odds and markets available for mobile users as well.
You can get the native Unibet apps for both iOS and Android devices. But keep in mind that you'll have to download the Android app directly from their site. It's because Google doesn't allow any gambling software on the Play Store. When it comes to the iOS app, things are much more straightforward. Just visit the App Store, download the Unibet app and start with NFL betting right away.
Short History
The NFL is the major American gridiron football association founded in 1920 in Ohio. It was first called Professional Football Association, while the current name was adopted in 1922. Several other professional football leagues have tried to match the NFL's dominance throughout the years.
The most serious competitor was the AFL, which eventually merged with the NFL in 1970, forming the 26-team league. There has been four more expansion since the 70s. They introduced 6 additional teams, forming the 32 club league we have today.
NFL Info

| | |
| --- | --- |
| Name | National Football League |
| Founded in | 1920 |
| Commissioner | Roger Goodell |

| | |
| --- | --- |
| Headquarters | New York |
| Most titles | Green Bay Packers |
| Website | nfl.com |
The NFL season culminates with 14-teams playoff which leads to the Super Bowl. It's the grand finale of the NFL and by far the biggest sports event in the US. The Super Bowl is only second to the UEFA Champions League finals as the most-watched annual sports event in the world. The Green Bay Packers are the most successful NFL team. They've taken home the Vince Lombardy championship Trophy 13 times so far.
NFL Betting FAQs
How can I bet on NFL games?
If you want to bet on NFL games, you should sign up with some of the sites from our top 5 list. They are all 100% safe and have a plethora of NFL betting odds and markets. Take a look at the article above to learn more about betting on NFL.
What are the most popular NFL markets?
The NFL is very popular among Aussies, so betting sites usually offer a lot of markets. You can bet on everything from moneylines and handicaps to over/unders. Learn more about the best NFL betting markets from our article.
Can I watch NFL live streams on Australian betting sites?
No, at the time of writing, NFL streaming isn't available on Aussie betting sites games. If you want to watch any other sports or racing events, bet365 offer the best live streaming platform for Aussie punters.
What is the best NFL betting site?
After doing hours of painstaking research, we concluded that bet365 is the best NFL betting site for Australians. They cover all of the most important things, from numerous markets to their excellent live betting platform. Take a look at the article above to learn more about NFL betting at bet365.