Best Betting Apps in Australia
Finding the best betting apps in Australia is not as easy as it sounds. That's why we've filtered the best ones and put together a list of the top Australian betting apps.
We cover both iOS and Android apps and explain all their betting features. Take a look at our top 5 list or scroll down for more info about each of these apps.
Top 5 Betting Apps in Australia
This is our unbiased opinion on which of Australia's best bookies also have the best sport betting apps. Our team of experts were in an unenviable situation because Aussie bookies are amongst the most competitive ones in the world. The devil is in the details, and we had to go through all of them!
Here is more info about our best betting apps for Australian punters. We also list our picks for the best Android and iOS betting apps down below.
bet365 App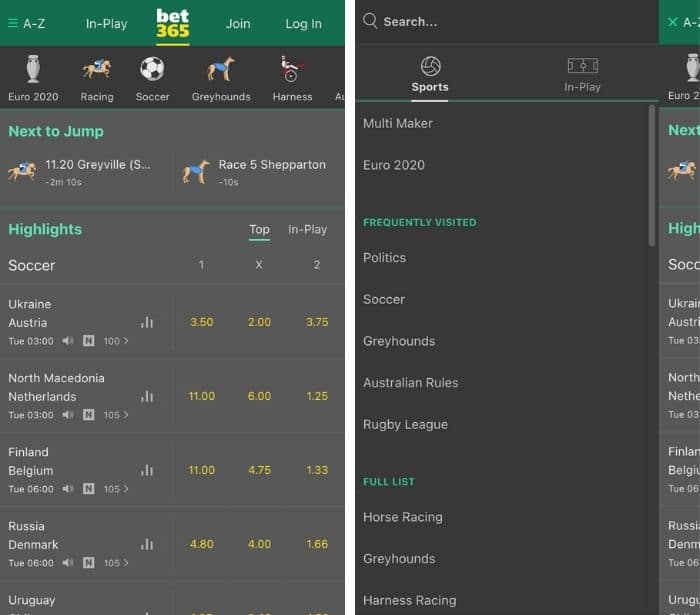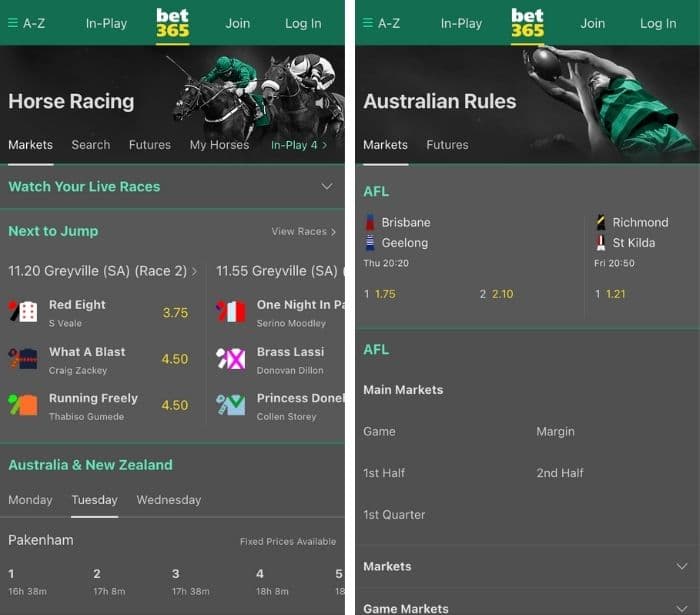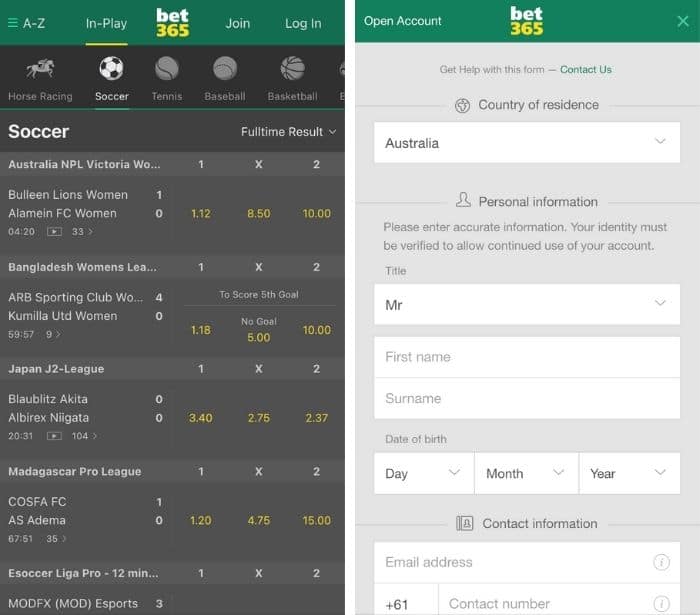 Visit bet365 Now!
Unibet App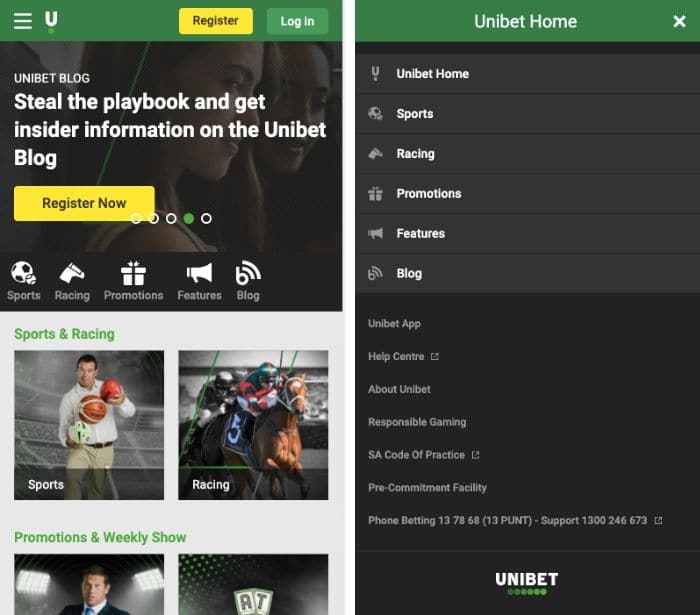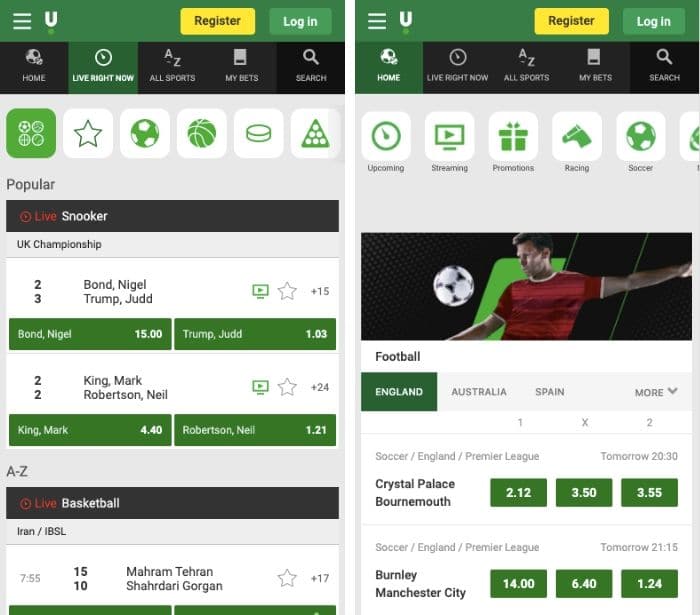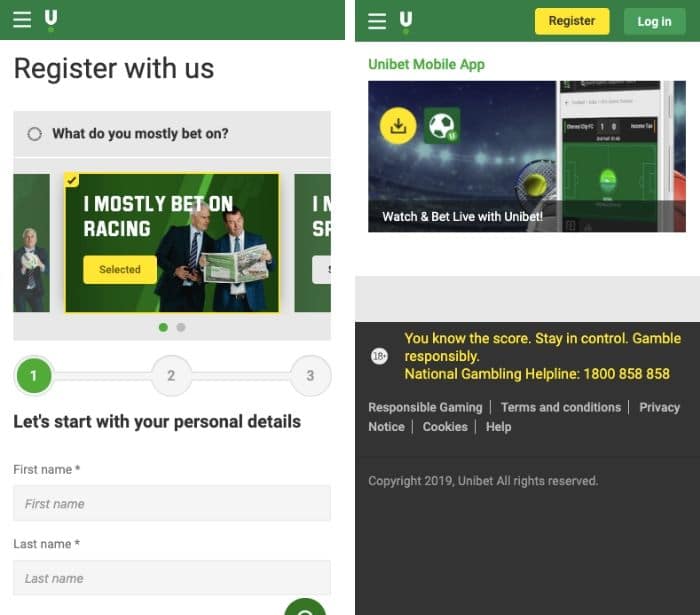 Visit Unibet Now!
BlueBet App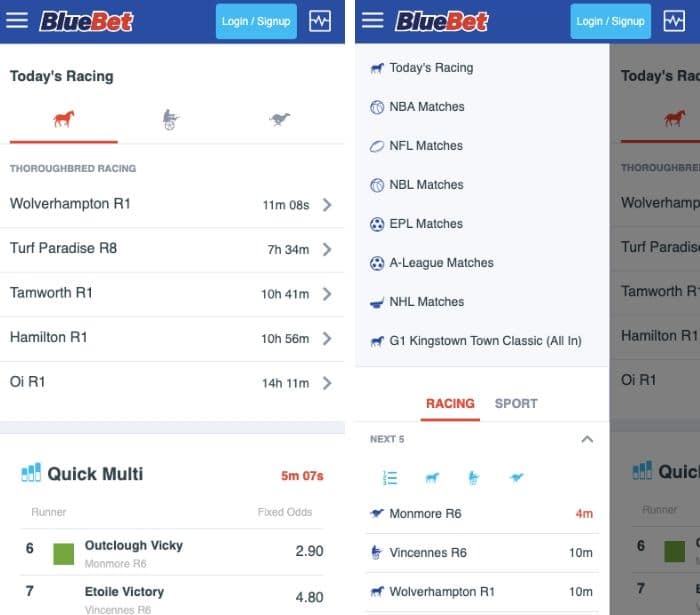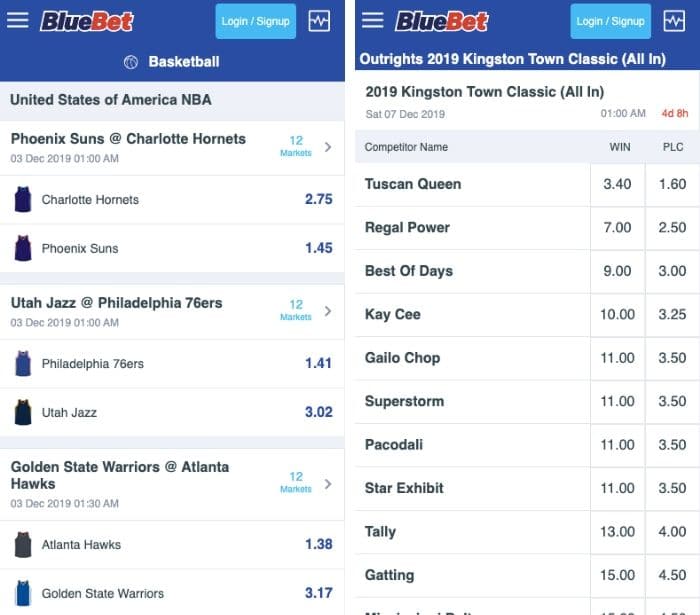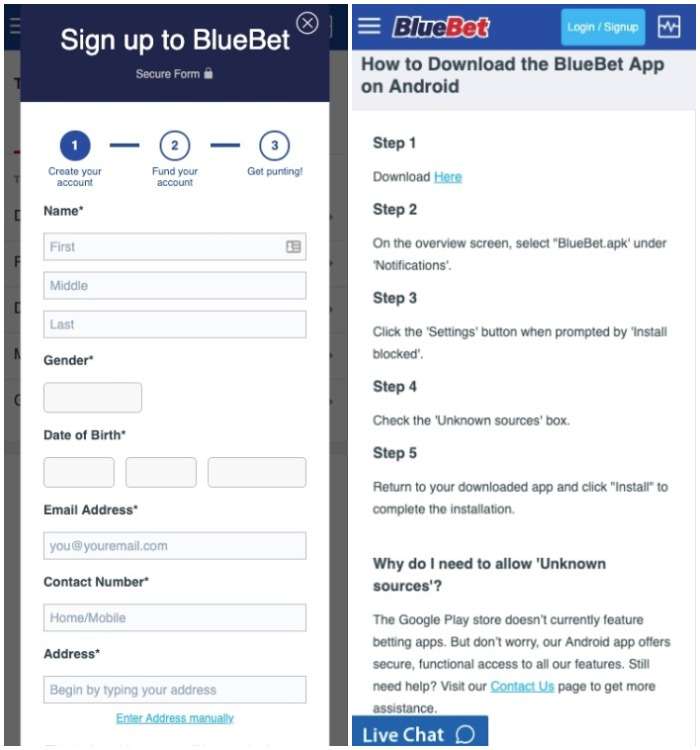 Visit BlueBet Now!
Palmerbet App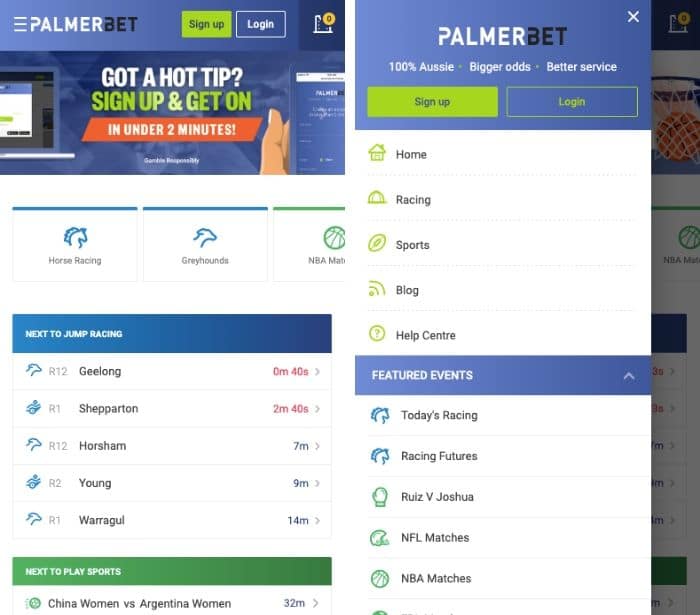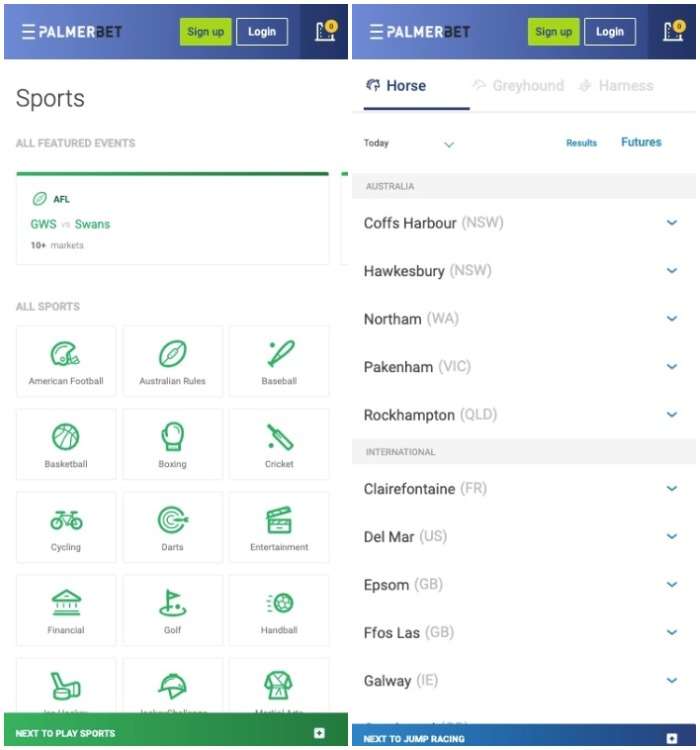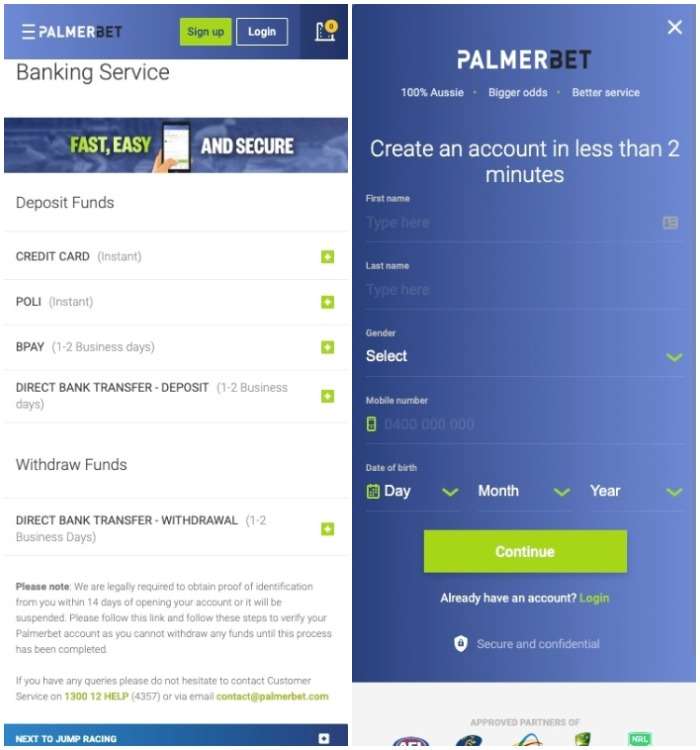 Visit Palmerbet Now!
PlayUp App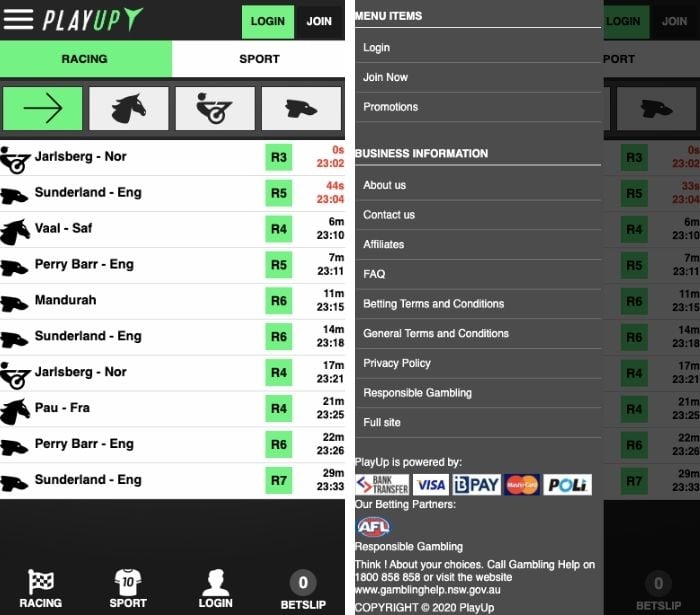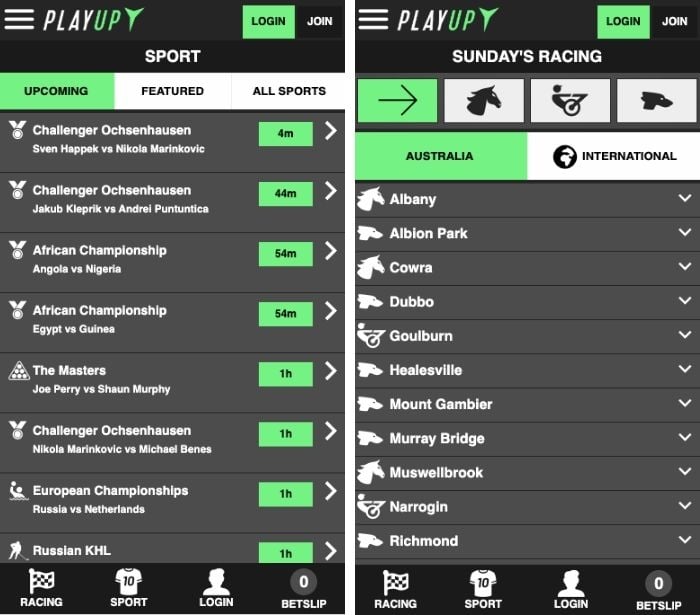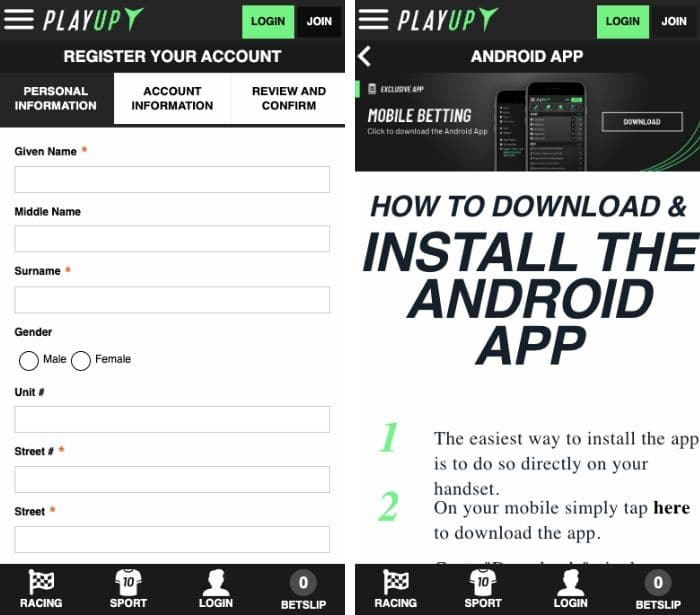 Visit PlayUp Now!
Best Betting Apps for Android
It's difficult finding the best sports betting apps, and it gets even harder if you have an Android device. Unfortunately, Aussies have to visit the respective betting site to download the Android app manually.
Due to Google's policy on gambling, gambling apps are available in only a few countries, like the UK, for instance. This is the case with all Australian bookmakers.
Here are our top 3 best betting apps for Android:
Since Google doesn't allow any betting software on the Play Store, you'll have to download betting apps for Android directly from the bookie's site. Here is a quick guide on how to do it:
Best iPhone Betting Apps
Unlike Google, Apple supports legal and responsible gambling, allowing Australian bookmakers to offer their iOS apps. Instead of going through the seemingly complicated procedure for downloading the app manually, all you need is the App Store.
Here are our top 3 best betting apps for iPhone:
iOS apps are much simpler to grasp. Here is the step-by-step guide on how to download and install any betting app for iPhone or iPad.
Betting App Payment Methods
All of the betting operators in Australia we mention on this page offer the same selection of payment methods on all devices.
Some of the most common payment methods you'll find at Australian mobile betting sites are POLi, BPAY, credit/debit cards and bank transfer. Well-equipped sites, like bet365 or Unibet, may also offer PayPal, Skrill or Paysafecard.
Here is the full list of top mobile payment methods:
POLi
BPAY
Visa
MasterCard
Bank transfer
PayPal
Skrill
Paysafecard
How to Deposit via Sports Betting Apps
Depositing via mobile is very straightforward and not so different than on desktop. But if you're new to online Australian betting apps, here is a quick guide on how to deposit over a phone or a tablet.
When it comes to withdrawing via mobile betting apps, everything is also very clear. Just visit the cashier once again, pick a banking method, enter an amount and that's it.
Using a betting site's mobile app shouldn't prevent you from claiming any bonus betting offers. This will be just the same as those offered by the desktop site. That said, there can be instances where bookmakers reward you with free bets if you use their app.
Sports Betting Apps and PayPal
Online betting should be convenient, everything from the actual odds selection, the account registration, all the way to depositing and withdrawing. No payment method is more convenient for mobile betting than PayPal. We praise PayPal and online Australian bookmakers such as bet365 because they make your betting endeavours ten times more comfortable.
However, there is a limited selection of mobile betting apps where you can deposit and withdraw with PayPal. Only the biggest bookies, such as bet365, Unibet and Betfair have PayPal deposits enabled.
Although POLi Payments is a worthy alternative, it does not support withdrawals. As such, we have to give the top priority to PayPal.
Differences Between Native and Mobile Web Apps
Mobile Web Apps are mobile-friendly, optimised versions of the betting sites which run in your mobile web browser. They require no downloads, and you can start betting within seconds if you have an account.
Their more advanced "cousins", the native mobile apps, do need to be downloaded, but that's not the only difference. That's only the tip of the iceberg.
Basically, you can customise your native sports betting app. It gets easier over time, and eventually, it will only take you a few taps to place the bet you wanted. Besides, it's always there, on your home screen!
Best Live Streaming Betting Apps
If you are asking us why we've chosen bet365 and Unibet as the go-to Australian betting apps, it's because they offer all the top betting features – including live streaming.
Surprisingly, even in the 21st century, live streaming is not as widely available as many of you might think. Still, it should be one of the first things to look for when choosing your next betting app.
These are the 2 of the best live streaming betting apps in Australia:
bet365 – A very user-friendly live streaming platform that is the best if you want to watch major US leagues, such as NFL, NHL and MLB.
Unibet – This one is the best when it comes to streaming European soccer. So if you're a fan of La Liga, English Premier League or Serie A, then Unibet TV should be a no 1 choice.
To get access to the mobile live streaming, you need to register, log in, get the app and go to the live streaming section.
In-Play Sports Betting Apps in Australia
Live betting or in-play betting is a taboo topic in Australia. Since the Australian Government passed the Interactive Gambling Act in 2001, bookmakers aren't allowed to accept live bets on their websites. However, it is legal for them to accept in-play bets over the phone.
With most bookmakers, you simply click on the live market and you get a code and the option to give the bookie a call. Tap on the 'Phone' button to start the call and then cite the code and the amount you wish to bet. After that, your live bet will be on!
Placing bets over the phone may sound complicated, but it's actually much more convenient when already using a betting app. Here are the top 3 best in-play Australian betting apps:
New Betting Apps in Australia
Competition for the best betting app is getting stronger all the time. With new bookies coming to the market, new betting apps follow.
There are not that many, but it's worth taking a look and comparing them to those already established. For us, the best new betting app is the PlayUp betting app.
Again, they have unique features, a modern interface, but some areas still lag behind in other areas. Checking out new Australian bookmakers and seeing if they also have a betting app is a great way to find new offerings.
Best New Betting Apps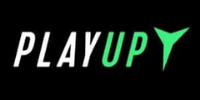 Simple to use
Great racing focus
No live streaming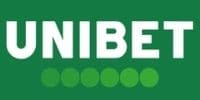 Live streaming
Big selection of sports
Not Aussie owned
What Do We Cover in Our Betting App Reviews?
When we say "great detail", we mean it! In short, here are the topics that we cover in our mobile betting app reviews:
The layout of the App – Easy to Use/ Inconvenient
Are there Native Apps (download apps)? – Android, iOS or both?
How to Download the Android betting app?
Is the Mobile Web App any good?
Which features are available to mobile punters? (Cash out, blog, depositing)
Note that some online betting apps come with distinctive features that deserve our attention. This is why some mobile app reviews are longer than others.
How To Spot the Best Betting Apps?
When choosing the best app for betting, it all comes down to your personal preferences. A single app can't be a perfect fit for everyone, so you'll have to look for one that suits you the most.
Nowadays, all of the operators have the same betting offer on all devices, meaning that range of odds and markets on mobile isn't an issue. Instead, you should look for apps that have great extra features such as the below:
Great App Design
A great UX design is a must-have. The first sign of an excellent design is that you can reach everything with your thumb. This makes betting apps so much more comfortable to use.
If you find it easy to locate sports and markets, as well as other important pages like the cashier and customer support than you're probably dealing with a solid betting app. Keep in mind that everything should be clear even if it's your first time using the app.
Live Streaming
Live streaming is still a somewhat exclusive feature that can be found only at a handful of top bookies in Australia. An almost sure-fire sign that a betting app is well-built is when accessing live streaming is easy and problem-free.
If a bookie is offering live streaming, you probably want to watch and bet on the move. Bet365 makes it really easy to place a bet while watching a live stream on mobile.
💡 Note that bookies wouldn't let you start watching right away. Most of them will ask you either to place a bet or at least have a positive account balance.
Notifications
One of the biggest advantages of native apps is the option to get push notifications. For example, an app can tell you if you have a winning bet, or if the game is about to start.
On the other hand, you don't want to be spammed with an avalanche of useless alerts. The best betting apps know how to serve you only the most necessary notifications, and let you to easily set which ones you want to receive.
Mobile Betting Apps Pros & Cons
Mobile Betting Apps Pros
You can bet anytime

You can bet anywhere

Highly flexible

All mobile devices are covered

Get the same odds as Desktop users
Mobile Betting Apps Cons
Navigation can be a problem

Impossible to resolve some queries
Best Betting Apps - FAQs