Live Streaming Betting Sites in Australia
Apart from placing bets, you can now also stream live sports and racing with quite a few Aussie bookmakers. We will reveal the best Australian betting sites that have live streaming available, together with the sports they cover.
You'll learn what makes a top live stream, as well as what you'll have to do to start watching. Experienced punters who know all the rules can jump straight to our list of top live streaming betting sites in Australia.
The Best Live Streaming Betting Sites Australia
Betting Site
Best Feature
Secure Link
T&Cs
bet365

Best Live Streaming

Visit Site

Geo restrictions apply. You must have a funded account or have placed a bet in the last 24 hours to access. Under Australian law, we are required to inform you that Live Streaming on bet365 is exempt from Parts 3 and 4 of the Broadcasting Services (Online Content Service Provider Rules) 2018. Gamble Responsibly. Call Gambler's Help; National Gambling Helpline: 1800 858 858 or visit www.gamblinghelponline.org.au 18+

Unibet

Watch and bet live!

Visit Site

Reliable Bookmaker with Flawless Track Record

BlueBet

Weekly Specials

Visit Site

Variety of Betting Markets

CrossBet

Horse racing live streaming

Visit Site

Top new Australian bookmaker
These are the best live streaming betting sites in Australia. When picking the bookmakers for this list we considered things like user-friendliness, selection of sports and betting apps. We will take a deeper dive into each one of them below, so don't miss to give it a look!
Jump straight to: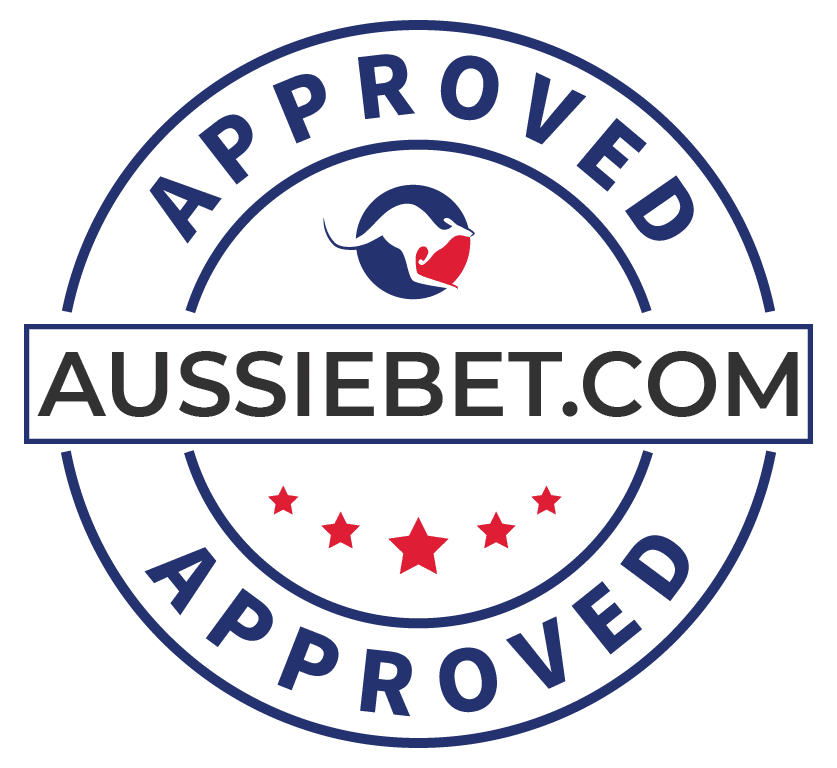 bet365 Live Streaming – The Best Around!

Bet365 Australia is the number one choice for punters who want to stream sports live. They are a global player in the gambling industry and their resources enable them to secure the rights to stream an excellent selection of sports, including popular options like soccer, horse racing, and cricket, to smaller sports like table tennis and darts. Streaming of domestic and international horse racing is available, but that's not all. You can check out the full range of live streaming sports below or take a look at our full bet365 review to learn more about this bookmaker.
Australia bet365 Live Streaming – An Unrivalled Range Of Sports
Tennis: ITF, WTA, Challenger and ATP Tournaments.
Basketball: Top European Leagues
Baseball: Selected MLB matches
Horse racing: International and selected domestic meetings
Greyhound/Harness Racing: Selected meetings.
Soccer: The big European Leagues (Premier League excluded)
Darts: Some of the season's biggest PDC events.
Handball: Some of the biggest handball tournaments
Ice Hockey: European Leagues only
Cricket: Major club competitions (IPL etc.)
Badminton: Regular streaming of live badminton matches
Table Tennis: Some of the biggest Table Tennis Tournaments
How To Stream Live at bet365 Australia?
Unfortunately, you can't just visit the bet365 Australia site and start sports streaming for free. Technically, you can stream some of the sports listed above for free. You don't need to bet on an event to watch it (horse races excepted). Instead, you need to open an account and have a positive balance. Bet365 offers an array of payment methods, including a very popular option to bet with PayPal, so you won't have a problem funding your account and start watching live games.
Alternatively, if you have placed a bet in the previous 24 hours, you will also qualify for live streaming with bet365 Australia.
Live streaming is not only available on desktop devices. You can stream on the move with bet365 Australia too. If you use an iPhone, iPad or Android device, once you see the live stream symbol (yellow video icon), you can watch live on your mobile device. One thing you will need is a decent quality Wi-Fi or 3G/4G Internet connection to ensure that your stream is of a high standard. We will discuss internet speeds and other technical aspects of live streaming in greater detail later on.
Unibet Live Streaming – A Quality Alternative!

While bet365 Australia is ahead of the pack when it comes to live streaming, Unibet Australia is closing the gap. A company that forged its reputation in Europe, Unibet have now become one of the world's best-known betting sites. One of the keys to their success, especially Down Under, has been the fact that they have live sports streaming available for a generous selection of sports.
Apart from Unibet TV, they also have integrated Twitch streams on their eSports page. If you like to bet on eSports, all you need to do is open Unibet's eSports page, and all available streams will pop up. You don't even have to register to start watching!
Okay, they haven't got as many sports available as bet365, but even so, they are streets ahead of the rest. Check out some of the sports you can stream live or visit our dedicated Unibet Australia review page to learn more about this betting site.
Unibet Live Streaming – NBA Streaming Available!
Tennis: ATP, WTA, Challenger and ITF Tournaments
Basketball: NBA/NBL/WNBA/European Leagues
Baseball: MLB
Badminton: Asia's top tournaments
Cricket: Caribbean Premier League
Soccer: European/South American/Asian Leagues (no EPL)
Darts: Selected Tournaments
Snooker: Selected professional events
eSports: Selected Tournaments
How To Stream Live Sports At Unibet Australia?
The one negative about Unibet's streaming service is that no horse racing streams are available. However, the range of other sports more than makes up for it and all you need to do to qualify is to have a balance of at least $1 in your account. Or, like with Bet365, if you have placed a bet in the previous 24 hours, you will qualify for Unibet Australia live streaming.
Those who bet primarily on their mobile devices won't miss out on live sports streaming with Unibet Australia. You can stream via the Unibet mobile app (iOS or Android) or alternatively if you use another type of device live streaming is available on the Unibet Web App. So, whether you mostly dabble on desktop or if you are mobile betting mad, you'll be able to stream loads of sports live if you sign up with Unibet Australia.
Watch Horse Racing with BlueBet
BlueBet have live streaming available for some Australian horse racing. They don't cover other sports but do provide racing as an option, which is no surprise given they are an on-course bookmaker that is also online.
This has been made available through Racing.com and involves signing up to gain access. If you are also logged into your BlueBet account then you get to watch Racing.com horse racing streams free of charge.
Just look for the red Racing.com toggle next to 'speed map' next to each race market. The stream should be available a few minutes before post-time. We cover this and much more about what this bookie offers in our detailed BlueBet review.
The Technical Info
It isn't much good signing up with a betting site to stream sports live if your desktop or mobile device (or internet connection) isn't up to the task. To be honest, unless you have decent broadband or 3g/4g connection, you are wasting your time. Some streams do work on low bandwidths, but the picture quality is usually very poor. The bandwidth required on the desktop for decent quality streaming is 512kb/s.
A Flash Plugin is usually required for streaming on desktop devices, though Windows is phasing Flash Out, so most betting sites are moving towards HTML5 technology. On mobile, you can usually stream straight away when using the betting agency's mobile app as the necessary software is included in the download. If you use a Chromecast or other similar devices you can stream live sports direct to your TV.
Bet In-Play But Beware The Delay!
If your bookie supports live streaming and has live betting available, you can place your wager and watch the event in one place! Unfortunately, due to regulations in the Interactive Gambling Act, Australian betting sites are forbidden from offering live in-play betting online.
However, you can still check out live odds on the betting site. You'll just have to pick up the phone to place a bet. This is far from ideal given the volatility of live betting markets. bet365 Australia has introduced a 'Quick Code' system to increase the speed and efficiency of placing in-play bets. One thing to note is that the live streams available from bookies are usually subject to delays of up to 6/7 seconds.
This is a big issue when placing in-play live bets while watching the action on the betting site. It only takes a second to score a goal after all. So, tread with caution when placing in-play bets on sports and watching Australian bookmaker streams as the bookies usually have a big edge.
Watch the Biggest Sporting Events
One of the biggest positives of joining one of the best Australian betting sites is that you can then watch the top sporting events all year round if you pick a bookie that has a live streaming service.
Assessing the sports they stream is a key factor in deciding which betting site to join. Others include the number of markets they have per sport and how competitive their odds are. Some sports are well covered by live streams but others, such as top boxing betting events, will only be shown occasionally. So it is always worth keeping an eye on what your chosen bookie has lined up for the months ahead.
Melbourne Cup Live Streaming
It is fair to say that one of the biggest and most important events in the Australian sports calendar is the Melbourne Cup. Affectionately known as the race that stops a nation, this contest attracts challengers from across the globe. It is a race that every Aussie wants to watch, and if you want to stream the Melbourne Cup live, you can do it with bet365. If you want to know more about this betting site, check out our in-depth and impartial review.
FIFA World Cup Streams
As one of the biggest sporting events on the planet, the FIFA World Cup will also be available with some of the best Aussie live streaming bookies. Being able to tune into such a massive event is a major positive. Again, enjoying bet365 FIFA World Cup betting will allow you to also access live streams of the action and couple this with potential live bets too.
Live Cricket Streaming Betting Sites Australia
Cricket is huge Down Under, and the mood of the nation often reflects the performances of the national team. The ICC Cricket World Cup, the IPL, the T20 World Cup, and of course The Ashes are the main cricket competitions. You can't stream every cricket match live with any Australian betting site, but both Unibet Australia and bet365 Australia have live cricket streaming available.
Bet365 Australia had live streaming available for the recent Cricket World Cup. All you needed was a positive account balance (or to have placed a bet in the previous 24hrs) to watch. There is no definitive list that shows what cricket tournaments that either bet365 or Unibet Australia will have streaming available for. Just keep an eye on their respective live streaming schedules to see what events will be streamed live.
Pros and Cons
Bookie Live Streaming Pros
Many events available

Simple to use

Cheap

Available on desktop and mobile
Bookie Live Streaming Cons
Delay with live betting

Requires positive account balance
As is the case with most things, there are pros and cons when it comes to live sports streaming on Australian betting sites. As we outlined in the previous section, the delay is an issue, particularly if you partake in live betting. You need to have a positive account balance too with most bookies to stream, and if you want to watch a horse race with bet365, a minimum bet of $1 must be placed.
The pros are pretty obvious. You can place a bet and then watch the event in one place, and you can watch live sports streams from Aussie betting sites on both desktop and mobile. Once you have a decent internet connection, the stream quality will be high and watching the match/event will be a pleasure!
Live Sports Streaming on Mobile in Australia
For us, it is a huge plus if you are able to stream sports live on your mobile device. It means you can watch sports anywhere at any time, as long as you have access to a decent Wi-Fi or 3G/4G connection. All of the betting sites we discussed earlier had streaming available for Aussie customers on their apps for betting on sports. To view streams on mobile with most Australian betting sites, a positive account balance is required, or a bet must have been placed in the previous 24 hours.
Conclusion
There are some great options when it comes to live streaming betting sites in Australia. The best options are bet365 and Unibet.
BlueBet is a good choice for those who only want to watch certain Aussie horse races. An impressive live streaming service is a huge plus point when deciding which bookie is the right one for you.
Live Streaming Betting Sites FAQs
What is the best Australian live streaming betting site?
For us, bet365 Australia is the number one live betting site. There are a number of reasons for this. You only need a positive account balance or to have placed a bet in the previous 24 hours to qualify for live streaming of a huge selection of sports. You can stream cricket, soccer, horse racing and lots more. Take a look at the article above to learn more about bet365 live streaming.
What Australian live streaming betting site has the best odds?
The right approach is to shop around and search for the best odds since it's almost impossible to know which bookies is always having the top prices. If you want to sign up only with Australian live streaming betting sites than bet365 and Unibet are the best choices.
What Australian betting sites have live horse racing streaming?
BlueBet offers horse racing live streaming. This means access to all the biggest Australian horse races, including the Melbourne Cup. Another is bet365, which has the added bonus of international fixtures.
Is it legal to stream live sports from Australian betting sites?
Yes, it is 100% above board, and legal to stream live sports from the likes of Unibet and bet365 Australia. Once an Aussie bookie holds a valid licence and the streaming rights, you can view live sports on desktop and mobile legally. Some bookies have different requirements you must meet before qualifying to stream live sports in Australia. Make sure to read the relevant terms and conditions to ensure you don't miss out.
---