Unibet Review – One of the Best Bookies
Unibet is one of the world's best-known bookmakers. As a long-term customer, I have a lot of experience with betting with them. From the user-friendly interface to the fantastic horse racing offering, there are many reasons to love Unibet.
Jump straight to: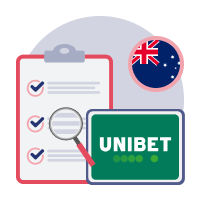 This is a comprehensive Unibet review where I'll take a deep dive into everything you should know before betting. I put all facts on display along with my unbiased opinion on them.
The Pros of Unibet
Extensive horse racing betting coverage

Fantastic Unibet App for Android & iOS

Unibet Blog

Watch and bet live with Unibet TV

Live scores and in-depth sports stats
How Unibet Australia Started
Unibet is one of the top online bookmakers from Europe. Andreas Strom founded the company back in 1997 in Denmark. Today they are a part of the famous Kindred Group. You may have already heard about them since Kindred is one of the biggest iGaming companies in the world.
I always loved betting with big international brands. Unibet have millions of customers across the globe so have added incentive to provide the best and safest product they can. It is no surprise they have quickly become one of the best Australian betting sites out there.
One thing I like about international bookmakers is the range of sports on offer. They have a presence in tens of countries around the world, so betting sites like Unibet cover many of the sports that are not as popular Down Under.
Domestic operators tend to focus on local sports and leagues, such as AFL, NRL, BBL and so on. Unibet offers all of those, plus you get great coverage of European soccer, American sports (like NFL and NHL), and much more.
Open a Unibet Account
Unibet Horse Racing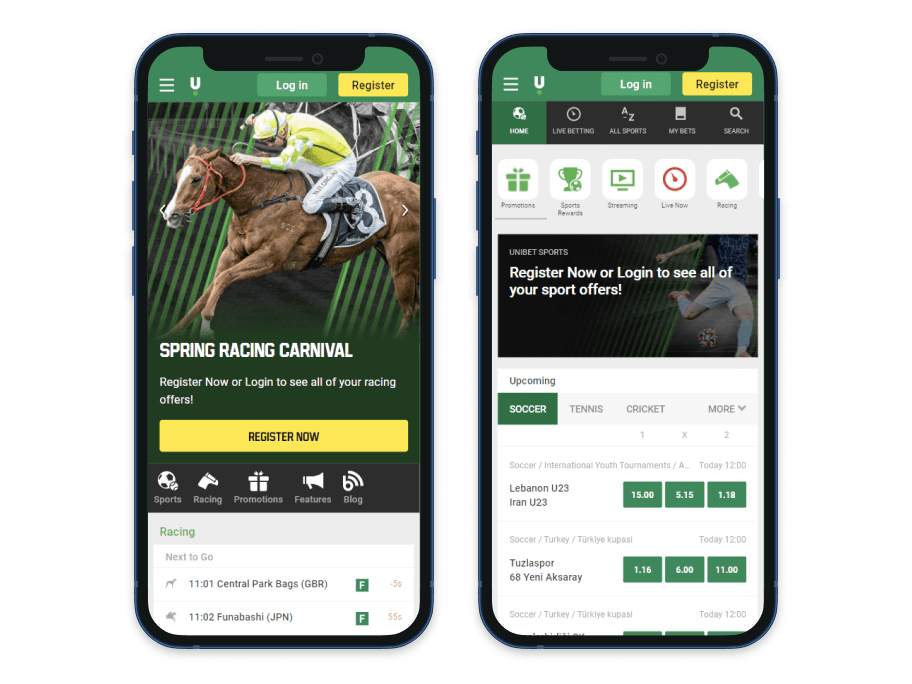 The Unibet horse racing offering is one of the best. It covers every relevant race in Australia and New Zealand, plus most of the international events.
They have all markets you'll ever want to back. There are usual place and each-way bets, as well as Quinella, Exacta, Trifecta and Quadrellas, Fixed, Top Fluc, Best Tote+SP and Tote+5/10%. The great thing is that these markets are available for most of the races, including the smaller ones. For the more important events, you can expect to find an even more extensive offer of racing bets.
The layout of the Unibet home page says it all about how invested they are in horse racing. You'll see the list of the upcoming races on the left side of the screen, in case you want to place a quick bet. For a more in-depth overview, click on the 'Unibet Racing' tab in the top menu.
I love how they organised this section. Everything is neatly listed, so I was always able to quickly find what I want. In case you are completely new to racing, or you just want to check some specific rules, note that you have a comprehensive horse racing betting guide on the same page, which is a nice touch.
You can also watch live race streams and enjoy many specials. Unibet racing even offers some cool additional features such as custom speed maps, which can be of great use when deciding what contender to back up.
All of those features make betting at Unibet highly enjoyable. It was a real stand-out element when putting this Unibet review together. The most impressive is the Unibet horse racing stats centre which offers a wide range of data to help your betting choices.
Unibet Horse Racing Odds
When I said that Unibet offers strong odds, I really meant that! As you can see from the table below, they are neck to neck with some of the best horse racing betting sites in Australia. It means that you most probably won't miss out on anything if you decide to bet on horses with Unibet.
However, keep in mind that I have done this test based on only one randomly chosen event. So, it would be great for you to do your own comparison before each bet, just to be 100% sure you're getting the best deal.
Unibet Horse Racing Odds Comparison

| Ipswich | Unibet | bet365 | Palmerbet |
| --- | --- | --- | --- |
| Beware | 6.00 | 6.00 | 6.50 |
| Man In Motion | 1.75 | 1.75 | 1.70 |
| Mountain Courage | 6.50 | 6.50 | 6.50 |
| Seclud | 18.00 | 18.00 | 19.00 |
| All Spur | 41.00 | 41.00 | 41.00 |
| Annie Ethyl | 13.00 | 13.00 | 14.00 |
| Inky Bay | 71.00 | 81.00 | 81.00 |
| Velvet Aeroplane | 26.00 | 26.00 | 26.00 |
| Mocking | 5.00 | 5.00 | 5.00 |
| Overround | 130.1% | 130% | 129.5% |
Horse Racing Maximum Payouts
Unibet restricts the maximum net winnings on offer with certain bets. This is common with most top bookies but is something to be aware of beforehand, especially if looking to place big wagers.
In certain cases, some customers can be restricted to even less maximum winnings. However, the general limits tend to apply. We have highlighted these below:
Unibet Maximum Payouts for Horse Racing
| | |
| --- | --- |
| Best Tote (Win) | $100k |
| Best Tote (Place) | $25k |
| Middle Tote (Win) | $100k |
| Middle Tote (Place) | $25k |
| Tote+10% and Tote+5% (Win) | $100k |
| Tote+10% and Tote+5% (Place) | $25k |
| Top Fluc Win Wagers | $20k |
| Top Fluc Place Wagers | $5k |
| Place Card | $30k per meeting per day |
These were true at the time of writing this review, so make sure you double-check it before betting. In general, most Australian betting sites don't make frequent updates.
Unibet Sports Betting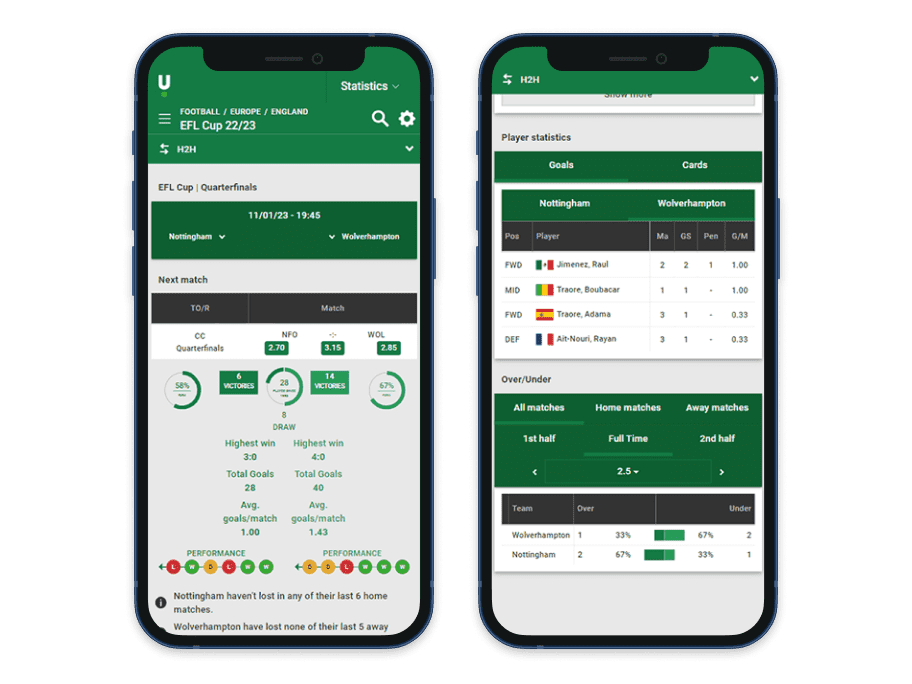 As a sports betting fan, I can say that the Unibet sports betting offer is top-notch. They stand shoulder to shoulder with other great sites like bet365 and Palmerbet, both in terms of sports coverage and the number of markets on offer.
When it comes to sheer user-friendliness, Unibet is, in my opinion, even better than those two. It's just so easy to find and place a bet.
As soon as you enter the site, you'll see a selection of top markets on different sports. Suggestions are grouped inside of small windows with additional tabs, meaning that you get a lot of info packed inside of a fairly small space. Because of this layout, I usually can find what I want to bet right there on the home page. And the best thing is that it looks equally great on mobile with their impressive app.
I liked the fact that, apart from the full list of sports on the left side of the screen, they also have separate Unibet tabs where you can see only the games that are 'Live Right Now', 'Upcoming' and 'Live Streaming'.
On top of that, there is also a link that leads to stats and live scores. This Unibet review proved that this bookie is one of the best-organised sportsbooks I have ever used, which is especially useful if you're just starting with online sports betting.
Unibet Sports Betting Odds
When it comes to the odds on sports, Unibet is as good as any other bookie. In this case, it turned out that they are having the exact same overround as bet365 and BlueBet. Sometimes Unibet will be better than them, sometimes maybe slightly worse. But from my personal experience, Unibet is always offering prices that are above or at least average on the market.
Unibet Sports Odds Comparison

| AFL | Unibet | bet365 | BlueBet |
| --- | --- | --- | --- |
| GWS Giants | 1.65 | 1.60 | 1.65 |
| Richmond | 2.25 | 2.35 | 2.25 |
| Overround | 105.1% | 105.1% | 105.1% |
Unibet Sports Betting Payout Limits
Soccer (FIFA, UEFA, Major European Leagues and Cups): $300k
Soccer (Domestic and all other leagues): $100k
Futsal/Beach Football: $75k
NBA, Euroleague, Olympic Basketball: $75k
NHL, Finnish, Swedish and International Ice Hockey: $150k
All IHF sanctioned Handball events: $150k
FIVB Volleyball tournaments: $150k
All other Volleyball: $35k
Grand Slam Tennis: $150k
ATP/WTA Tennis: $75k
All other Tennis $15k
All NFL/MLB: $75K
AFL: $150k
Other Aussie Rules: $35k
International or major domestic cricket leagues: $150k
All other Cricket: $75k
Major Golf/Darts/Rugby/Snooker: $150k
Motor Sports (F1, Moto GP): $75k
Other Motor Sports: $35k
Novelty/Entertainment Wagers: $15k
Live Streaming with Unibet
One thing we looked for with this Unibet review was how their live offering matched up. You can watch live sports and bet directly on the site via Unibet TV feature. They do cover a lot of events (around 165,000 a year), but to be completely honest, we still prefer bet365's streaming platform out of the two.
Don't get me wrong, Unibet is very good. They offer all of the top sports, like NRL, Soccer, NBA and NFL. The Unibet horse racing live stream offering is also very good. Esports fans will also be pleased to hear that Unibet has integrated Twitch streams on their eSports betting page.
However, the whole experience isn't as smooth as with some other top bookies. Streams can sometimes jam, and the whole interface can be a bit easier to use.
There are no major flaws here, and these are all my personal observations. If you liked the rest of the site, I'm sure you'll still have a lot of fun with Unibet TV. In case you decide to give it a go, note that you have to have at least $1 on your balance, or a placed bet in the last 24h to start streaming.
Live Betting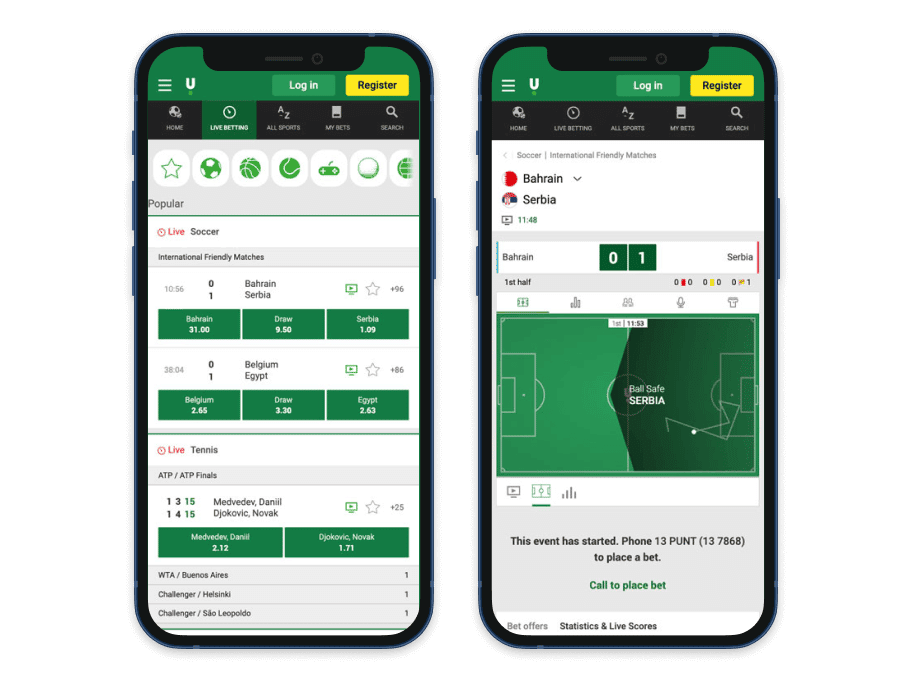 Is Unibet any good for in-play betting? The short answer is yes! I had hours and hours of fun with Unibet live betting. Their user-friendly design again stands out.
You have a separate 'Live Right Now' tab where you'll find all of the games available for in-play wagering, together with the most common markets. With just one click, you can place a bet or go to see all of the available live bets.
The selection of sports is also awesome. They offer everything from rugby and soccer to snooker, table tennis and eSports. I especially like that they also have great live stats right there on-site, which makes in-play betting even more exciting.
As you probably know already, Aussie bookmakers can't accept live bets online, meaning that you'll have to give them a call. This is how you can place an in-play bet with Unibet.
Depositing and Withdrawing with Unibet
Another thing I like about betting with big bookies is the range of payment methods they offer. Apart from all of the usual options, such as POLi, BPAY, cards and EFT, Unibet Australia also provides methods like PayPal and Skrill.
As an iPhone user, I was thrilled to find out that they have recently enabled Apple Pay as well. You simply won't find this kind of range at most of the smaller local bookmakers, so if you want to bet using popular e-wallets or Apple Pay, Unibet is the place for you.
Whichever method you choose, it is quick and simple to deposit with Unibet Australia. Simply click on the deposit option and follow the on-screen instructions.
Minimum Deposits at Unibet
The minimum amount you are able to deposit at Unibet will vary depending on the payment method you choose to use.
This could be an important factor in deciding which payment method is best for this particular bookie. Take a look at the table below to see how the minimum deposit limit changes.
Payment method minimum deposit limits
| | |
| --- | --- |
| Apple Pay | $5 |
| Debit/Credit Cards | $5 |
| PayPal | $20 |
| POLi | $20 |
Making Withdrawals
The list of withdrawal methods is a bit shorter, as you can use only Visa cards, EFT and PayPal. On the bright side, Unibet is very efficient when it comes to paying its customers. Each time I requested EFT of card withdrawal, money has been in my bank account in less than three days. But if you want to get it as quickly as possible, use PayPal. In that case, the winnings will be in your possession in up to 12 hours.
Unibet Payment Options

| Payment Method | Withdrawal Time |
| --- | --- |
| PayPal | 12 Hours |
| Skrill | 12 Hours |
| Neteller | 12 Hours |
| Bank EFT | 1 - 3 Working Days |
| Visa | 3 - 5 Working Days |
| MasterCard | 3 - 5 Working Days |
| BPAY | N/A |
| Apple Pay | N/A |
Account Verification
Also, don't forget to verify your account first by sending some of the personal documents. They'll ask you to do this before even entering the cashier. This is how you can do it.
Unibet App Is Very User-Friendly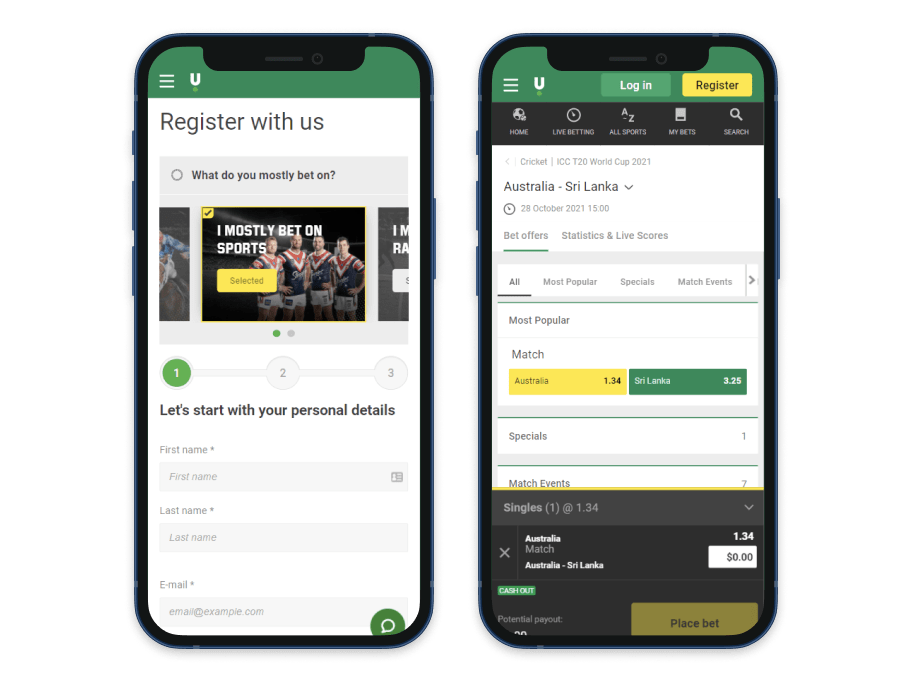 Unibet always points out how proud they are on their mobile app. After betting with Unibet on mobile for quite some time, I must say – they have every reason to feel that way. The Unibet app is so well-thought-out that even a complete beginner could use it with ease.
As soon as you enter the app, you'll see a quick selection of the best betting markets. In case you want to explore what else is on offer, click through the menu at the top of the page.
The Unibet mobile app follows the same structure and design as the desktop sportsbook, meaning that it's very easy to find things like streaming, live betting or upcoming events.
Unibet Bonus After Registration
You will be able to take advantage of your Unibet bonus after you have registered an account with them. As with all Aussie bookies, regulations prevent them from advertising their bonuses to customers before they have signed up.
However, as soon as you have registered you can look at the Unibet sign up bonus and other offers that might interest you. Before then, it is best to pick the betting site that appeals the most due to other factors.
Safety at Unibet Australia
As I mentioned at the very beginning of this review, one of the best things about betting with established bookies such as Unibet is that you can be sure everything is 100% safe. They have a huge, trustworthy brand to protect, meaning that they will not jeopardise that by trying to trick you.
If that isn't enough, note that Unibet is licensed by Australia's Northern Territory Government. They also have industry-best 2048-bit encryption on their site, as well as seals of approval from every major gambling regulatory agency in the world, such as EGBA and eCOGRA.
Another great thing about Unibet is that they are taking responsible gambling very seriously. You'll find contact to institutions like Gambling Help and Gambling Therapy on their 'Responsible Gambling' page. Another option is to use tools like Time Out and Self-Exclusion. Even I used these features sometimes, so don't hesitate to try them out if you think you need them.
Unibet Company Info

| | |
| --- | --- |
| Owner | Kindred Group |
| Founded in | 1997 |
| CEO | Henrik Tjärnström |

| | |
| --- | --- |
| Revenue | $1.4 billion |
| Headquarters | Malta |
| Public | Yes |
Unibet Blog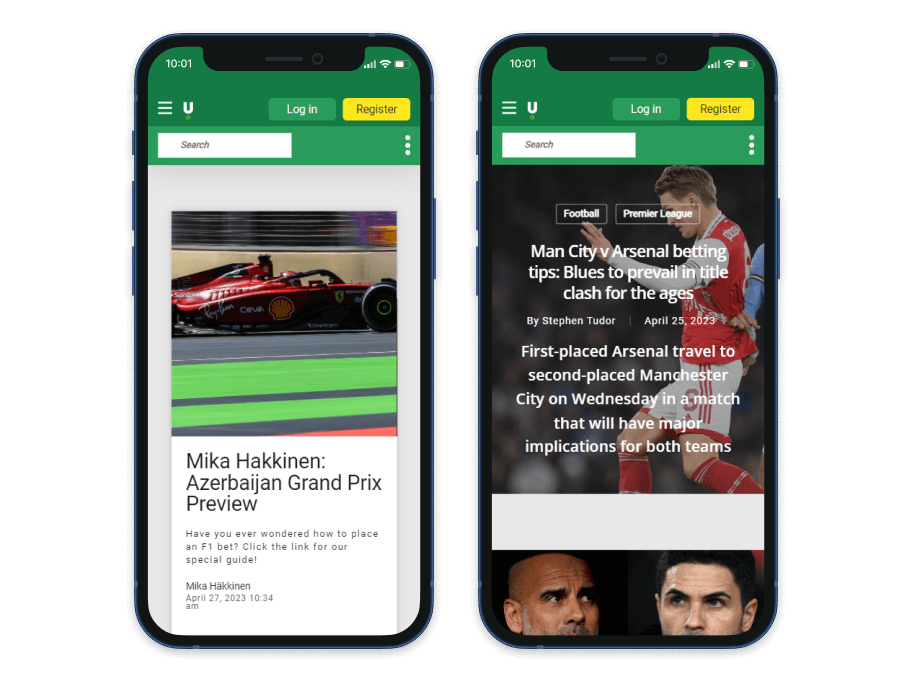 I like to stay informed about the latest news from the world of sports. Apart from being fun, it helps me make better betting decisions. One of the resources I use almost daily is the Unibet Blog. It's regularly updated and covers most of the sports you'll find in their sportsbook. I usually find a lot of great insights there, so make sure you give it a look.
You'll see links to specific bets inside of the articles, which is a big time-saver if you want to place a quick bet based on what you have just read. One more thing I like here is design. Unibet blog doesn't have the same boring look as almost every other sports blog out there. It's modern and attention-grabbing, which makes it even more fun to read and one of the best bookmaker betting blogs in Australia.
Unibet Results
This bookie provides an extensive range of sports stats and live scores. All of the sports available at Unibet sportsbook are also in the stats centre. All of the Unibet results pages are regularly updated. They also offer many in-depth stats, like head-to-head or team stats.
You can easily access all of them from any page on the Unibet Australia site by simply clicking the 'Statistics & Live Scores' link in the bottom-left corner. I use it all the time, even when I'm not betting at Unibet. The feature is just that good!
Customer Support
The first thing I do whenever I stumble upon a problem is take a look at the 'Help Centre'. There you'll find hundreds of well-written FAQs and guides that will help you solve most of the smaller issues.
In case you can't handle the problem on your own, don't hesitate to contact support agents via Unibet live chat, phone or email. I strongly suggest you always try the Unibet live chat first, since it's by far the quickest and easiest way to get the job done.
Whenever I tried to reach out to them, agents replied within a few minutes. They are all very friendly and helpful, meaning that you'll promptly solve all of the issues. The Unibet live chat support is available from 9 am to 3:30 am, so even if you're a night owl, there will be someone to give you a helping hand.
Final Verdict – As Good As It Gets
Unibet is one of those bookies I always keep coming back to. It has a fantastic sports and racing offer, competitive odds, and several excellent additional features, such as the Unibet Blog.
On top of that, you can even watch and bet live via Unibet TV. But the best things that became apparent during this Unibet review is that this bookie has one of the most user-friendly sites I have ever used. This also goes for all of their apps. It's so easy to find what you like and place a bet that even complete rookies will have no problems handling it.
There are of course a few things that I don't like. For example, a live streaming platform could be a bit better. But those are just small details most of you probably won't even notice. There is no question about it – Unibet is one of the best online bookmakers in Australia.
Unibet Australia FAQs
---