Cricket Betting Sites in Australia
Aussies don't like cricket, they love it! Here you can find everything you need to know about betting on cricket. We also list our top 5 best cricket betting sites in Australia.
This article does have it all – from essential rules to pro betting tips. Check out the rest to learn more about cricket betting or go straight to the top bookmakers list.
Top 5 Cricket Betting Sites in Australia
Betting Site
Best Feature
Secure Link
T&Cs

Unibet

Watch and bet live!

Visit Site

Reliable Bookmaker with Flawless Track Record

PlayUp

Great Sports Coverage

Visit Site

Key Player on the AUS Betting Scene

bet365

Best Live Streaming

Visit Site

Geo restrictions apply. You must have a funded account or have placed a bet in the last 24 hours to access. Under Australian law, we are required to inform you that Live Streaming on bet365 is exempt from Parts 3 and 4 of the Broadcasting Services (Online Content Service Provider Rules) 2018.

BlueBet

Weekly Specials

Visit Site

Variety of Betting Markets

Palmerbet

Great App

Visit Site

Traditional Values and Great Betting App
Cricket Odds
The most important thing you should do before betting is to find a bookie with the most favourable odds. Since the prices are changing all the time, it's hard to tell who always has the best prices. That's why it's essential for you to go around and cross-compare. We have done one cricket odds comparison test below, just to show you how it should look like.
Cricket Odds Comparison Test
Here we have a cricket odds comparison test where we compare only the best cricket betting sites. We also include overrounds for more precise comparisons.
Top 3 Cricket Odds Betting Sites

| IPL | bet365 | Unibet | BlueBet |
| --- | --- | --- | --- |
| Chennai Super Kings | 2.30 | 2.35 | 2.31 |
| Mumbai Indians | 1.61 | 1.60 | 1.62 |
| Overround | 105.6% | 105.05% | 105.02% |
The test have shown that all of the top Australian cricket betting sites are offering very competitive odds. In this case, BlueBet came out as a winner, but the difference is so small you won't even notice it. However, in most cases the margin will be much greater, so it's important to always do a similar test before betting on cricket.
Cricket Betting: The Essential Rules
Before you even think about placing a bet on cricket you should familiarise yourself with the essential rules. These can vary from bookmaker to bookmaker and it is always very important to read the small print. Some betting agencies impose win limits for singles and multis, and restrictions can also apply to winnings on certain markets.
Cricket Pay-Out Limits
Bookies cannot afford to leave themselves open to pay-outs they can't afford to honour, so for this reason limits are often imposed on winnings. Limits can differ for domestic and international events or for multis and singles. The importance or profile of the match/tournament can have an impact on pay-out limits too.
The general rule is the bigger the match or tournament (e.g. The Ashes), the higher the limit will be. These limits can be very different depending on which bookmaker you use, so make sure to check terms and conditions before laying your wager.
Dead Heat Rules
Sometimes when betting on cricket in player markets like top batsman or top bowler, dead heats can occur. On occasion, sometimes three, four or even more players can finish on the same score and when this happens dead-heat rules apply.
When there is a dead heat between two players both are deemed to have won, but the catch is that your original stake is halved. If three players are involved, then you will receive a third of what you originally would have won (4=1/4 original winnings and so on).
Basic Cricket Betting Markets
When carrying out our bookie reviews we discovered that the number of markets on offer from different bookmakers varied massively. Three of the best bookmakers for betting on cricket are Palmerbet, Bet365 Australia and Unibet Australia.
When it comes to the number of markets available, Unibet Australia wins with an innings to spare. We will discuss the bookmakers in more detail below, but now here are the most popular cricket bets.
Win The Match
Perhaps the simplest form of betting on cricket is placing a wager on either team to win, or else on a draw. Plenty of bookies also offer odds on who will win with draw no bet insurance. Odds differ from betting agency to betting agency, so make sure to shop around for the best prices, and that applies to all your cricket wagers.
Double Chance
This is a market on offer from the majority of Australian bookies. With Double Chance you can choose from three options: Team A + Draw, Team B + Draw or Team A + Team B. You double your chances of landing a winner and it is a very good way to hedge your bets and bank a small profit.
Batting Markets
It is a sweet sight to see a batsman smashing one away for six, but it makes it even sweeter if you have a few dollars on him to score the most runs in a match. Most bookies offer betting on top batsman for each individual team too.
Additional markets like total runs, to score a 50/century or first to reach 50/century are on offer too. So, if you want to add an extra bit of excitement to your betting on cricket, the batting markets could be just the ticket.
Bowling Markets
Australia has produced some of the best fast bowlers of all time, and who can forget the master of spin Shane Warne. It is no surprise that betting on the bowling markets is so popular down under, and most bookies offer plenty of punting options.
You can bet on the top wicket taker with the major betting agencies, as well as over/under betting on the number of wickets a bowler will take or runs he will allow. So, for those who love to see the wickets fly, betting on the bowling markets could earn you profit for your passion.
Man Of The Match Betting
Another exciting market that most betting companies offer is on which player will be named man of the match. These bets are usually settled on the man of the match named by a specified source, so make sure to check the terms and conditions before you place your wager.
Multi Betting
If you are a punter that enjoys going for big pay-outs with multiple selections, you can try your luck on cricket. Most Aussie bookies will allow you to include cricket wagers in multis and often you can even combine your cricket selections with picks from other sports. Remember to check your individual bookmaker's terms and conditions, as limits on pay-outs and the number of selections in multi bets can apply.
Cricket Betting Tips
Just like when betting on other sports, knowledge is power when it comes to betting on cricket. There are a lot of things that should be considered before you have your bet, and some things are more important than others. Here at Aussiebet, we love to have a flutter on the cricket and we have listed a few of the most important things that you should look out for before you have a bet.
The Pitch Is Pivotal
The centre of the cricket field is where you will find the pitch and this is where most of the action happens. Before you have a bet it often pays to do your homework on the sort of pitch the teams will be playing on. They can be made from ants' nests, clay, red clay, dustbowls, green seamers, hard slightly green-tinged tracks, hard brown tracks or hard feather beds.
Each pitch type has different characteristics and they will suit some bowlers better than others. Some will favour spin bowlers, others fast bowlers and on some pitches, seamers will have the edge. So, before you place your win wager or top bowler/batsman bet, check out the pitch type and maximise your chances of turning a profit.
Check The Form/Head To Head
Another good indicator of how a cricket contest might unfold is to check the recent form of both sides. If a team is coming into a match on a winning streak their confidence will be high. The opposite applies to a team coming into a match after losing a few games, and the importance of confidence in any sport should not be underestimated.
It is usually also worthwhile checking out the head to head statistics before you have a bet on a cricket match. We have all heard of so-called 'bogey' teams that seem to have the Indian sign over a certain opponent. Sometimes spotting these 'bogey' sides can be rather lucrative and this can often be a way to find value in the markets when betting on cricket.
The Price Must Be Right
When it comes to betting on any sport, not just cricket, it makes sense to shop around for the best price. Odds can vary wildly from betting company to betting company and it can pay to do some research and find the very best price available. The earlier you pick your bet out the better, as bookies often tighten up their margins as the match draws closer.
What Makes A Good Cricket Bookie?
There are two main elements that go into making a quality cricket bookie. First, and possibly most importantly, is the quality of odds on offer. We have found that the earlier you place your bet, the better the price you will often get and Unibet Australia, PalmerBet and Bet365 Australia are well known for providing punters with decent prices for cricket.
Secondly, we think the depth of markets is crucial when it comes to picking your perfect cricket bookmaker. Unibet leads the way in this department and they have more markets available than the majority of their industry rivals.
Where Should I Bet On Cricket?
Overall, when it comes to choosing what bookie to bet with on cricket there are lots of things to consider. Odds, depth of markets and betting features are all vitally important and three bookies that stand out from the crowd for cricket betting are Unibet Australia, Bet365 Australia and Palmerbet.
As we pointed out earlier, Unibet Australia is an industry leader when it comes to the number of markets on offer for cricket matches. If you are looking for value then Palmerbet, Bet365 Australia and Unibet Australia are all worth checking out.
Betting Site
Best Feature
Secure Link
T&Cs

bet365

Best Live Streaming

Visit Site

Geo restrictions apply. You must have a funded account or have placed a bet in the last 24 hours to access. Under Australian law, we are required to inform you that Live Streaming on bet365 is exempt from Parts 3 and 4 of the Broadcasting Services (Online Content Service Provider Rules) 2018.
Best Cricket Betting Apps
In Australia, betting on the move has exploded in popularity in recent years and every major bookie has a mobile or web app for customers to use. Whether you are an Apple device aficionado or you are an Android addict, most bookies will cater for your cricket betting needs. Web Apps cater to users of other types of devices (Nokias, Windows Phones, Blackberrys).
The vast majority of bookmakers display in-play betting odds on their Mobile Apps too, but due to the Interactive Gambling Act, you must pick up the phone to place your bet. While carrying out our in-depth betting agency reviews we found that the Unibet, Bet365 and PalmerBet apps were among the best when it comes to betting on cricket on the go.
Best Cricket Betting Apps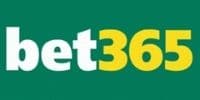 Lots of markets
User-friendly
Long sing-in form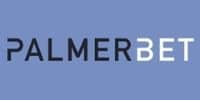 100% Aussie
Simple apps
Lesser cricket selection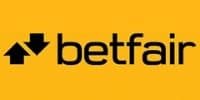 Cricket betting exchange
High odds
No fixed odds
Domestic Cricket Tournaments
Australian love their cricket, so it's not a surprise that our continent is home to many important tournaments. Here is a quick overview of the most important ones.
The Sheffield Shield
The Sheffield Shield is the competition that matters in domestic cricket in Australia. The Shield was first played for back in 1892/93 when New South Wales, Victoria and South Australia fought it out for glory. NSW came out on top and they have won the Sheffield Shield a record 44 times. Victoria has dominated in recent years, winning the last three Sheffield Shields in a row.
The Big Bash
The Big Bash is probably the most popular domestic cricket competition down under. This Twenty20 League features eight city-based teams (franchises) and it is played in December/January. First held in 2011 it has grown in popularity since and plenty of bookies offer regular Big Bash odds and markets. Each state capital has one team in The Big Bash, with Sydney and Melbourne doubly represented. The Perth Scorchers are the most successful team to date, winning it three times.
International Cricket Tests/Tournaments
Cricket is a truly global sport, with millions of fans across the globe. It means that there are many international events happening every year. Most of them are organised by the ICC, which is the governing cricket body. Here a few of the most important events.
The Ashes
When it comes to cricket tests, none is more important for Aussies than The Ashes. Every two years Australia take on England in a series of five test matches. This fiercely competitive contest has produced some classic encounters down through the years. The hosts came out on top, winning four of the tests with the other one ending in a draw.
The Ashes has been contested on a total of 70 occasions and The Aussies hold the edge with 33 wins to England's 32 (5 draws). With this being the biggest of all tests in, arguably, world cricket, we've put together a comprehensive Ashes betting guide for you.
ICC Cricket World Cup
The flagship tournament for one day cricket (50 overs) is the ICC Cricket World Cup. This is held every four years and it was first held in England in 1975. Australia has dominated this tournament in recent years, winning four of the last five renewals including in 2015. They have won it a world's best five times in total and they will be amongst the favourites for the next World Cup.
ICC Champions Trophy
This is another One Day International competition and it too is held every four years. It is second in importance only to the World Cup. It was inaugurated in 1998 and was held every four years until a three-year gap between 2006 and 2009. It was last held in England and Wales in 2017 and Pakistan lifted the trophy, beating arch-rivals India in the final.
ICC World Twenty20
Perhaps one of the most exciting forms of cricket, the ICC World Twenty20 tournament is always worth watching. Usually held every two years, but there was no tournament in 2018. The West Indies are the most successful nation with two wins (2012, 2016) and this is a tournament that Australia has yet to win. Their best performance came in 2010 when they lost to England in the final.
Cricket Live Streaming
Only a couple of Australian bookmakers offer live streaming of cricket. That may change in the coming years and if streaming becomes available elsewhere we will let you know. Unibet allows you to stream selected cricket matches on their desktop site and if you like to bet and watch, then they could be the bookie for you.
Another bookmaker that offers live cricket streaming is Bet365 Australia and they are showing almost all top cricket events. BetEasy streams a lot of sports, but at this present moment, they do not show live cricket. They claim that this might change in the future, and if it does you will find out about here at AussieBet first.
Betting Site
Best Feature
Secure Link
T&Cs

bet365

Best Live Streaming

Visit Site

Geo restrictions apply. You must have a funded account or have placed a bet in the last 24 hours to access. Under Australian law, we are required to inform you that Live Streaming on bet365 is exempt from Parts 3 and 4 of the Broadcasting Services (Online Content Service Provider Rules) 2018.
Live Cricket Betting
Cricket games can last long, so they are perfect for in-play betting. But if you have ever before enjoyed placing live bets, you know that it's quite different than the pre-match wagering. Just to make it clear for all the rookies out there, due to the state regulations, Aussie betting sites aren't allowed to accept live bets on their sites. However, they can display live odds on their websites, and take wagers over the phone.
In case you are interested in cricket live betting, all you need to do is go to the bookie's site, check out the live odds, and once you know what you want to bet, call the displayed number to place a wager.
Note that almost all Australian bookmakers offer live betting, so any of the sites from the list above will do the job. They cover most of the top leagues and tournaments. So if you want to bet on the IPL, BBL, or The Ashes, sites above will have what you need.
Cricket FAQs
How do you bet on cricket?
First thing you should od is pick a reliable cricket betting site. After that, make a deposit and choose the cricket bet you want to back up. You can bet on various outcomes, such as the final winner or top wicket taker. Once the bet is on, just sit and wait for the results.
Which app is the best for cricket betting?
We believe that bet365 has the best app for cricket betting. All of the cricket odds and markets are available for mobile users, as well as HD live streaming. However, Unibet and Palmerbet apps are also very good. Learn more about each of these cricket betting apps from the article above.
What is the most popular cricket competition?
In Australian Cricket, perhaps the biggest competition within the sports is the Ashes. This is a series of 5 test matches with Australia going head to head against England. It is usually held every two years and alternatives between the UK and Australia. Take a look at the full list of popular cricket events.
How many players are in a cricket team?
A cricket team is usually made up of 11 players. Teams can also have a 12th player who helps with equipment on the day. This player can also substitute a fielder in the case of injuries. Even though a cricket game is made up of 2 teams of 11 players or 12 if you count the sub, there are only ever 13 players on the field at one go.