Apple Pay Betting Sites
If you're on a quest to find the best Apple Pay betting sites, you're in heaps of trouble. Why? Because it's not as easy as finding betting sites that accept popular payment methods, such as credit cards, POLi or BPAY. Apple Pay is a secure and easy to use payment option, but is it so in the eyes of Australian punters?
Below you can find all Australian Apple Pay betting sites. You can also learn more about how to place an Apple Pay deposit and what are the pros and cons of using it at betting sites!
Bet365 Australia Is an Only Option
Although we're not entirely sure, we got some reports that Bet365 Australia is willing to accept Aussie Apple Pay deposits. To be honest, it appears that Bet365 could be the only betting site accepting Apple Pay. For those of you that are new to betting, Bet365 Australia is the real deal. You must have heard about it or seen its ads. It's a household name in Europe, the UK and it's been growing in Australia continuously. We highly recommend to visit and find out by yourself.
Betting Site
Best Feature
Secure Link
T&Cs

bet365

Best Live Streaming

Visit Site

Geo restrictions apply. You must have a funded account or have placed a bet in the last 24 hours to access. Under Australian law, we are required to inform you that Live Streaming on bet365 is exempt from Parts 3 and 4 of the Broadcasting Services (Online Content Service Provider Rules) 2018.
Advantages of Apple Pay
Apple Pay has managed to compete and persevere in this highly competitive market, thanks to Apple's ingenuity, and their basic principle, simple is better. However, although we can't agree with them on all fronts, we are in fact fond of their features.
Extra Security – Loss of Cards Eliminated
Fees are Eliminated
Vendors/Sellers Can't See Any Card/Banking Details
Instant Deposits
We hate saying it, but it's the e-wallet for Apple fans. We can compare it with a few already well-established payment providers that thrive in Australia, but in other regions as well.
Added Layer of Security
One of the best features of e-wallets it the added layer of security. The vendor, or the bookmaker, in this case, doesn't have access to your account/banking/card details. In other words, the only thing the vendor sees is that the transaction is confirmed, approved, and processed. Moreover, you can't lose your e-wallet, though it can be hacked if you're not careful. Don't go around giving your e-wallet information to anyone.
Moreover, Apple Pay's security is entirely based on FaceID and TouchID. Basically, without you holding the phone, nobody else can use your account. Your money and your privacy are well protected. Not that Australian punters are notorious, but everybody deserves their share of peace of mind and privacy.
No Funding Fees
Imagine depositing directly to the betting site with a credit card. That transaction is subject to a fee in the range of 2% to 3%, which in the long run accumulates to a lot! The main reason why banks charge a fee of 2.5% on average is that they treat this as a microloan. You can use the money immediately at the bookmaker, but the money is not transferred yet. Well, when you fund your Apple Pay, this is completely avoided, meaning there are no fees whatsoever. It's Apple's way of saying thank you to its trusted customers.
It's not only the most secure mobile payment option, but it's also one of the most cost-efficient ones.
Instant Deposits – Start Betting Immediately!
No pending periods, no queues, no lines, no waiting, Apple Pay betting deposits are instant, meaning you can start staking immediately after you tap that Deposit button. This can be extremely important if you're looking for live bets. Nevertheless, with the exception of eCheck and BPAY, most other popular deposit methods are instant, such as POLi, PayPal and/or proprietary prepaid cards, such as BetStar Card, Bet365 VISA Card etc.
Why You Should Avoid Apple Pay
Apple Pay is one of the latest additions to the financial service industry. Apple worked on it for years, to ensure it's the complete mobile payment solution for its loyal customers. Although Apple Pay is close to perfection, it has a few disadvantages, some of them are obvious, whereas others are subtle.
Not Available in many Australian Betting Sites
You Still Rely on Your Cards
It's NOT a Withdrawal Method
Although the list is fairly short, they are big stains on Apple Pay's clear portfolio. It definitely won't be short-lived, since it's gaining momentum, in spite of the aforementioned flaws.
Short List of Bookies
We can't talk about other regions, but there aren't enough online bookmakers that accept this pioneering mobile payment solution. The Australian betting market is dominated by the likes of POLi, PayPal and BPAY, all of which have their loyal following. Apple Pay just doesn't fit the profile of the average Australian betting site. For your information, it was introduced in Australia back in November of 2015. Slowly, but surely, banks started to integrate it within their existing platforms, making it a fully-fledged payment provider. In spite of this, Australian bookmakers are reluctant to add it to their payment options lists.
You Still Need a Card/Debit Card
The nature of Apple Pay is its greatest feature, but it's also its biggest flaw. That being said, you do need a card to scan before you're able to use Apple Pay. It's an e-wallet, but you can load the account with a credit/debit or a prepaid card. You will not incur a fee when you load your balance. Once you've funded your Apple Pay account, you can go and deposit at any betting site which accepts this payment option.
It's NOT a Withdrawal Method
It's a flaw which PayPal doesn't have and a flaw which POLi is not concerned with because it's a staple amongst passionate Australian punters. If you deposit with Apple Pay, you will have to look for an alternative to withdraw winnings. It's not all that bad, but it's worth pointing out.
Now, the Australian Apple Pay betting sites take your AUD without any added charges for currency conversion.
Apple Pay Info

| | |
| --- | --- |
| Name | Apple Pay |
| Founder | Apple Inc |
| CEO | Tim Cook |
| Founded in | 2014 |
Supported Banks
In order to function as it's supposed to, Apple Pay needs to cooperate with banks. This is the main reason why it's not available worldwide, but only in popular and big markets the likes of Australia, the USA, the UK and most of Europe. In general, developed financial markets are fond of Apple Pay because they favour cashless transactions.
Here are all Australian banks that support Apple Pay:
Apple Pay Australian Banks

| | | |
| --- | --- | --- |
| American Express | ANZ | Australian Unity |
| Bank Australia | Bank of Sydney | Bendigo Bank |
| Beyond Bank Australia | Big Sky Building Society Ltd. | CAPE Credit Union Ltd. |
| Catalyst Money | Central Coast Credit Union | Central Murray Credit Union Ltd. |
| Central West Credit Union Ltd. | Community Alliance Credit Union Ltd. | CUA |
| Community First Credit Union Ltd. | Credit Union SA Ltd. | Customs Bank |
| Defence Bank | Endeavour Mutual Bank | Firefighters Mutual Bank |
| First Option Credit Union | Ford Credit Union | Goldfields Money Ltd. |
| Goulburn Murray Credit Union | Holiday Coast Credit Union Ltd. | Horizon Credit Union |
| HSBC | ING | Intech Credit Union Ltd. |
| Laboratories Credit Union Ltd. | Latitude Financial Services | Lombard Finance |
| Macquarie | MyState Bank Ltd. | Nexus Mutual |
| Nexus Mutual | Northern Beaches Credit Union | Northern Inland Credit Union |
| Once Credit | P&N Bank | People's Choice Credit Union |
| People's Choice Credit Union | Police Bank | Police Credit Union Ltd. |
| RACQ | South West Slopes Credit Union | Sydney Credit Union Ltd. |
| Teachers Mutual Bank | The Mac | The Rock |
| UniBank | Unity Bank Ltd. | Warwick Credit Union Ltd. |
| WAW Credit Union | Woolworths Employees' Credit Union | |
How to Use Apple Pay?
Like you use it anywhere else! Jokes aside, you need to set up your Apple Pay wallet before you can start making payments online, or at any shop that accepts these kinds of transactions.
Get Your Card In Front of Your Phone's Camera
If This Doesn't Work, input the Card Details Manually
Your Card Must be Verified by Your Bank
You're All Set!
Make Your First Apple Pay Betting Site Deposit
Start Winning!
This is how you set up Apple Pay. Making the payment, or the betting site deposit is easy as well. Take a look.
Where Can I Use Apple Pay in Australia?
The Apple Pay network has been growing exponentially! Many shops and online business will gladly accept your Apple Pay payments because they make business easy and convenient. Cash is a thing of the past.
Now, as a punter, you have rather limited options, but we're not saying there aren't any. Once again, we got word that Bet365 Australia accepts Apple Pay deposits. The only way to find out is to visit it and find out yourself. Don't say that we didn't point you in the right direction!
What Are the Alternatives?
Apple Pay Alternatives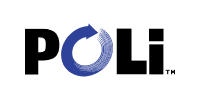 Fast deposits
Low fees
AUD only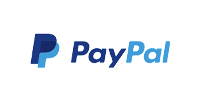 Very safe
Mobile friendly
Transaction fees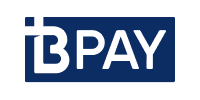 Very safe
No fees
Deposit method only
Apple Pay is a great payment provider. We love how it works, the security system, it's free, and we can make payments in AUD. It almost sounds too good to be true! However, due to the lack of betting sites accepting Apple Pay, you are put in a situation where you have to look for payment alternatives.
Our personal favourite is PayPal because it's both a deposit and a withdrawal method. It's a feature which not many payment providers can provide. Moreover, POLi is a great all Australian payment alternative. POLi deposits are instant, and the fees are kept to the bare minimum. Lastly, if you consider yourself a loyal customer, a punter who doesn't jump from one bookie to another, consider obtaining a proprietary bookie's card, such as BetStar Card, Bet365 VISA Card and Ladbrokes Card among others.
Apple Pay Betting Sites FAQs
Can I withdraw funds using Apple Pay?
Apple Pay is not a withdrawal method at the current time. It's great if you want to deposit with Apple Pay to your favourite betting sites, but it's impossible to withdraw back to it.
What are the best alternatives to Apple Pay for betting?
There are plenty of great payment methods available to deposit and withdraw at the best betting sites. PayPal is a fantastic option that offers speed and security, whilst other e-wallets such as Skrill or Neteller are also great. Otherwise, we recommend the good, old-fashioned debit or credit cards.
Can I use Apple Pay for betting easily?
Yes and no. If you find a betting site that accepts Apple Pay, then it's a really easy process to deposit funds. However, there aren't many online betting sites that accept Apple Pay, although we expect that to change over the coming months.