What does a typical quiz show winner look like? We found out…
Written by Dave
Last time updated

01/13/2023
It undoubtedly takes a certain amount of skill to win a TV quiz show, but there is also an element of luck involved. We looked at more than 100 winners of TV gameshows – from Who Wants To Be A Millionaire to The Chase – to find out what it takes to be a TV quiz show winner.
This was all down to extensive research undertaken by our team at Aussie Bet: a platform for betting sites in Australia. Read more to see what we found out…

Who is most likely to win a TV quiz show?
The people most likely to win a TV quiz show are *drumroll please* … 47-year-old men called Andrew. If that sounds like you, perhaps you should try applying for the next edition of The Chase, or any similar shows that take your fancy.
Apologies if that isn't you, but we're afraid the statistics speak for themselves: men named Andrew actually accounted for 7% of all gameshow winners that we studied, with Craig (4%), Jack (3%), Kevin (3%), Peter (3%) and Rob (3%) following behind.

Are men or women most likely to win quiz shows?
This question is undoubtedly more complex than simply 'who is better at quizzing?', but the research uncovered that men were more than twice as likely to win TV quiz shows than women, making up 68% of winners analysed.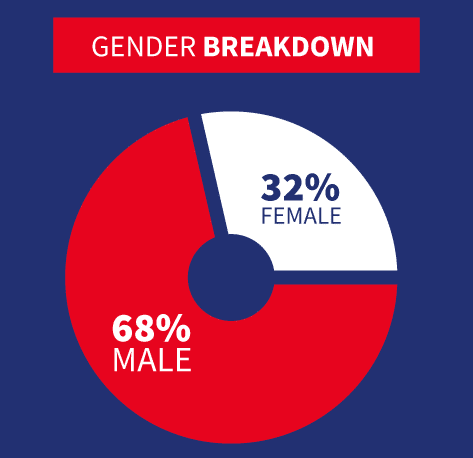 Which state is the best at quizzing?
Again, this question isn't necessarily as straightforward as it seems, however, New South Wales was a clear winner, according to our research.
That's right, people from New South Wales made up a massive 44% of all quiz show winners; more than two times more likely than residents from anywhere else.
The only other state to get anywhere near this figure was Victoria, which made up 19% of the winners, with Queensland coming in third (13%).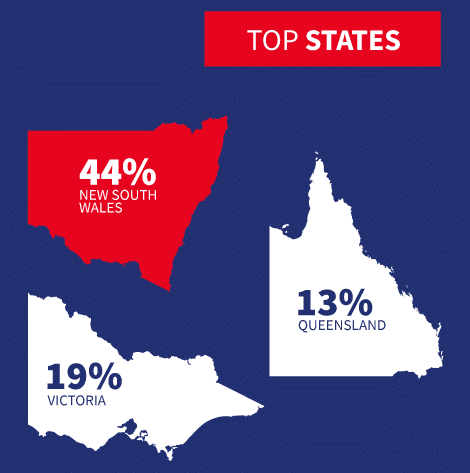 Which professions are the best at quizzing?
While looking at the average age, gender and name of quiz show winners, we also looked at individual occupations to see which popped up the most often.
We were able to ascertain that people working in the healthcare sector were most likely to win a quiz show, with 16% working in this sector. Retirees were the next most popular group, making up 14% of winners, followed by teachers (10%) and students (9%).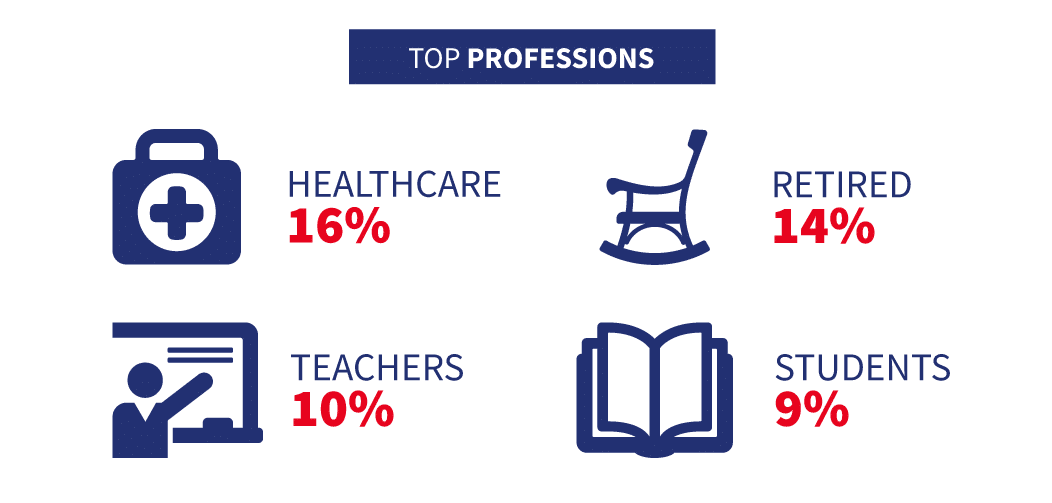 So, if you happen to be a 47-year-old man called Andrew, you live in New South Wales and work in the healthcare sector, then the likelihood is you have already won a quiz show. If you haven't, maybe it's time to pick up the phone / open up the internet applications and start applying.
If your name isn't Andrew, then you should absolutely still apply to TV quiz shows, but know that history – and fate – might be working against you (just kidding, sort of).
Methodology
The team looked at 148 quiz show winners from: Who Wants To Be A Millionaire Australia, Who Wants To Be A Millionaire Hot Seat, Million Dollar Minute and The Chase Australia
The team profiled each winner's: name, age, location, profession and gender, and divided each by the total number possible for each specification to work out the percentage
Sources