Picklebet is a 100% Australian bookie specialised in eSports betting. You can enjoy all their features, including fantasy eSports, from your phone or tablet. Picklebet offers a native iOS and Android app.
Jump straight to: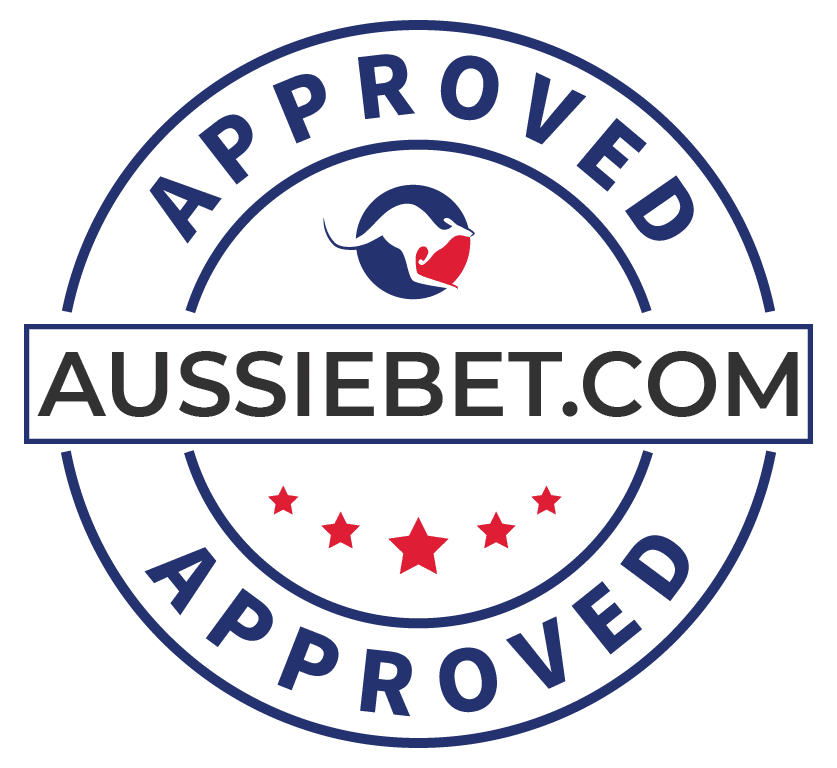 After reviewing Picklebet's markets selection, we saw that they offer a solid selection of eSports and traditional sports markets.
Pros And Cons
✅ Quick loading times
✅ Great design
❌ A limited selection of payment methods
❌ No horse racing markets
Picklebet App Overview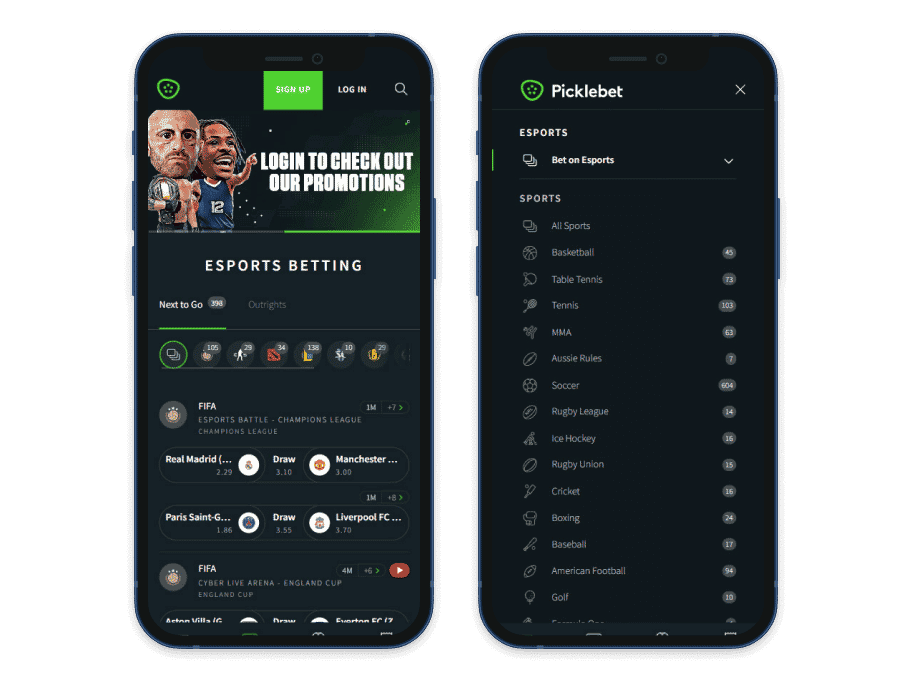 Picklebet offers an excellent selection of eSports odds and markets. Even though big bookies, like bet365 and Unibet, usually have even more eSports betting options, Picklebet is still a premier place for CS:GO and LoL fans.
Picklebet now started offering traditional sports betting as well. But their coverage is still far behind what most of the other top Australian betting sites have available. This bookmaker doesn't even cover sports like AFL, NRL or cricket, which can be a dealbreaker for many Aussie punters.
The good news is all of their features work on mobile as well as desktop. It also includes all other special features, such as eSports fantasy betting and live streaming.
You can use the Picklebet mobile website to place bets on the go or download their iOS or Android app.
Picklebet iOS App
Picklebet offers an excellent native app for iOS devices. You can download it for free at the Apple App Store. The iPad app is available as well, so if you prefer to bet on the bigger screen, just switch to the iPad tab on the App Store and get the app you need.
The Picklebet iPhone app comes packed with all of the top desktop features. It includes Twitch live streaming, multi bet maker and eSports fantasy betting. If you want to learn more about the latest eSports news, the Picklebet Blog is also available directly from the iOS app.
This app is designed with eSports punters in mind, meaning that you won't have to scroll past numerous racing markets to find the latest CS:GO or LoL odds. At Picklebet, eSports always come first!
The Picklebet iOS app is really easy to get. However, if you're downloading a betting app for the first time, just follow the step-by-step guide we have below.
In-App Live Streaming
You can watch live eSports directly on the Picklebet mobile website or iOS app. They cover all of the most popular eSports events, including the top CS:GO, LoL and FIFA tournaments.
You'll see a red 'Play' button near events that are currently streaming. Just click the button and the broadcast will start.
The streaming user-experience on Picklebet mobile app is very good. The live broadcast will open in a small window at the top of the screen, meaning that you can bet and watch at the same time. If you want to enjoy only the live game, just press the 'Full Screen' button to expand the window.
However, note that Picklebet doesn't have its own streaming platform. They have instead integrated Twitch streams on their site. Because of that, Picklebet can offer a lot of eSports broadcasts for free. You can even follow and subscribe to your favourite streamers while watching on the Picklebet app.
💡 You can stream live eSports on the Picklebet app and mobile website for free. You just need to be logged in to take advantage.
Is the Picklebet App User-Friendly?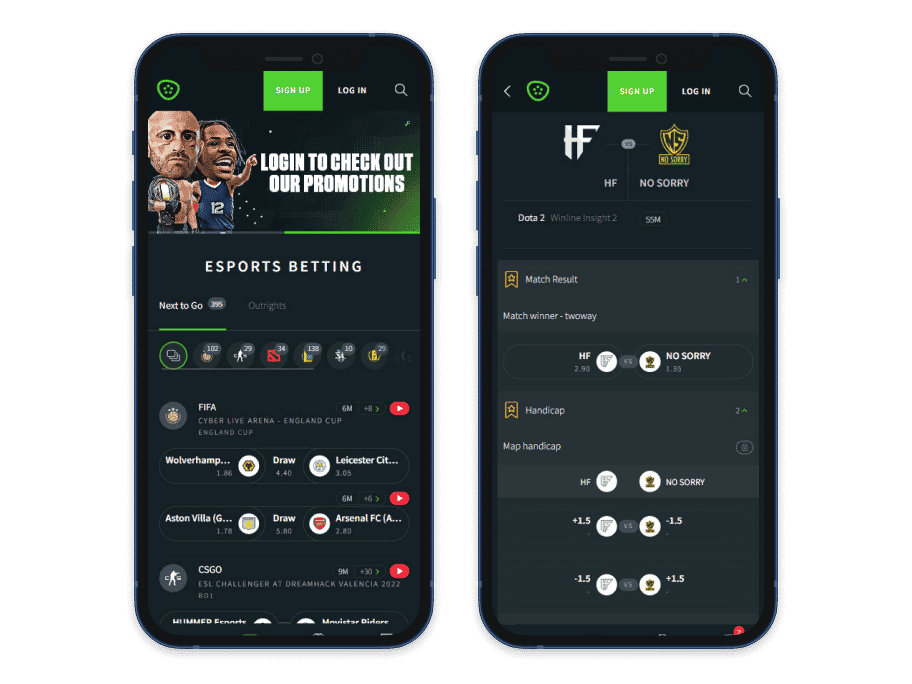 The Picklebet app is straightforward to use. It has a very modern-looking design and an easy-to-follow navigation. We also liked how they combined the dark grey background and white letters because it is really easy to read even when betting on a smaller screen.
The app home page is filled with the upcoming eSports clashes. You can easily switch between different eSports or change the tab to show only outright bets. Since there is a limited number of eSports events, you'll almost always find all of the available matches on the home page. This is great as we found it really easy to find the bets I needed.
If you want to bet on some of the traditional sports, you'll have to open the main menu in the top left corner and visit one of the dedicated sports pages. Sports like soccer or the NBA aren't listed on the home page, which says a lot about Picklebet's priorities.
Picklebet App Payment Methods
Picklebet offers a very limited selection of payment methods on both mobile apps and desktop. You can deposit only via POLi or credit/debit cards. On the positive side, the whole process is very simple. All you need to do is visit the cashier from the top menu, pick the banking option and confirm the payment.
The only withdrawal methods available are bank EFT and credit/debit cards. Note that all withdrawal request sent before 4 pm will be processed on the same day. After that, it usually takes around 2 working days for the money to reach your personal account.
Final Verdict
Picklebet offers a good-looking mobile betting app with a few great features, such as eSports live streaming.
If you're a die-hard eSports fan, the Picklebet app can be a solid choice that gives you access to Picklebet's eSports and class sports betting markets. Other Aussie bookies may have a better app offering but that doesn't mean this is something to be avoided, especially if Picklebet appeals.
Picklebet App FAQs
Can I watch live eSports on the Picklebet app?
Yes, you can watch live Twitch streams directly on the Picklebet app. They have great coverage, with most of the big events available. Just click on the red 'Play' button on the side of the match to start watching.
What payment methods are available on the Picklebet app?
You can place an in-app deposit via POLi or credit/debit cards. When it comes to withdrawals, you can choose between credit/debit cards and bank EFT. Note that the money will be on your account within 2 days after sending a withdrawal request.
Is there a Picklebet Android app?
Yes, the Picklebet app for Android is available. This can be picked up at the Google Playstore. The iOS app is available at the Apple Appstore.
What sports are available on the Picklebet app?
The Picklebet app offers all the sports from the desktop version of the sportsbook. They are focused on eSports, such as CS:GO, LoL and FIFA. Picklebet also covers traditional sports, but on a much smaller scale.
---