Buddybet is one of the newest bet sites in Australia that allows you to bet against other people. You can create your own bets, invite friends and follow people you like. However, they still have way fewer options than traditional social betting platforms such as Betfair. We highly suggest you pay them a visit since BuddyBet is still quite underdeveloped.
Peer to peer betting is still a new thing in Australia, so I'll explain how it works in as much detail as possible. My Buddybet review also covers everything else you should know before registering an account.
Buddybet Pros
Bet against friends

Innovative products
Buddybet Cons
No live betting or streaming

Apps need improvement

Not many payment methods

No fixed odds betting

Not many players
How Does Buddybet Work?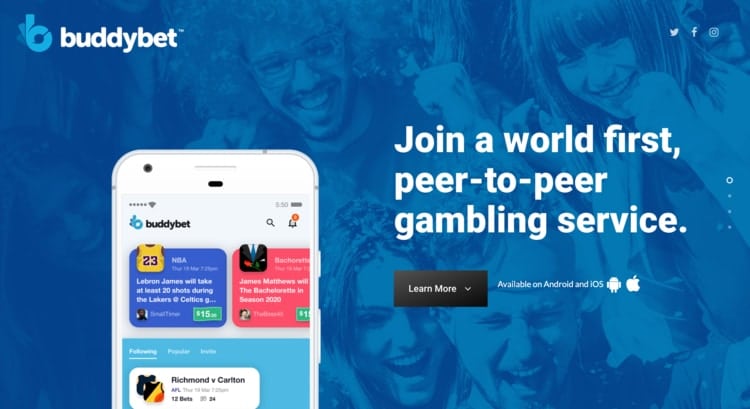 Most Australian punters aren't that familiar with peer-to-peer betting yet. Betfair Exchange is the only major bookmaker to offer this kind of wagering at the moment.
However, what Buddybet has is a bit different. To put it simply, you post a bet on their platform, and another punter can accept your challenge. After the bet is settled, the winnings will be automatically transferred to your account. Note that Buddybet takes 5% commission on each bet.
The person who posts the bet is called the "Challenger", while a punter who accepts the bet is the "Opponent".
This is a lot simpler than it sounds: you just post your bet and wait for an Opponent. It can also work in the other direction. You're free to browse other people's challenges and accept the ones you like. Both sides will have to confirm the bet before it's on.
Things are just as simple and straightforward when it comes to settling bets. Both the Challenger and the Opponent need to confirm that the bet is over, and then Buddybet sends the winnings to the right person's account.
How to Place a Bet at Buddybet?
Buddybet made it quite easy to post a bet. There are 2 main ways to do it.
Templated Bets – Buddybet provides lots of bet templates, which makes it really easy to create a challenge. All sorts of variations are included, and all you need to do is fill in the gaps. A template can look something like "Player X will have more than Y number of rebounds during the Z game".
Build a Bet – When choosing the Build a Bet option, you can create a bet on your own. However, you still need to follow the proposed form and include things like the bet amount and the start of the event. This option is great if what you want isn't covered by one of their templates. Buddybet even allows you to create custom bets for events that are up to 12 months away.
Keep in mind that template bets are automatically approved, while the Build a Bet challenges have to be reviewed first.
Regardless of how you issue the challenge, you'll have to select the size of the bet. This is the amount of money you're willing to stake. Buddybet allows you to wager up to $250, while the minimum amount they accept is $5.
After creating a bet and selecting the amount, you'll be required to pick an invitational method for your future opponents. There are 3 options available:
Follower – Pick a single person who you want to bet against. For example, a friend of yours or one of your followers.
All Followers – Share a bet with all of the people that follow you.
Open Bet – Anyone on the Buddybet platform can see and accept your bet.
When Is a Bet Settled?
Buddybet allows both sides to mutually agree on a winner. Both you and the person you're betting against will need to agree on who the winner is. Once that's done, Buddybet will transfer the money to the winner's account.
However, if the punters can't reach a mutual agreement, or the outcome is inconclusive, punters can reach out to Buddybet to make the final decision. After that, they'll declare a winner and send over a link from a reliable source that proves the decision. In case Buddybet can't verify the winner, the money will be refunded to both sides.
Mobile App – Not Yet Available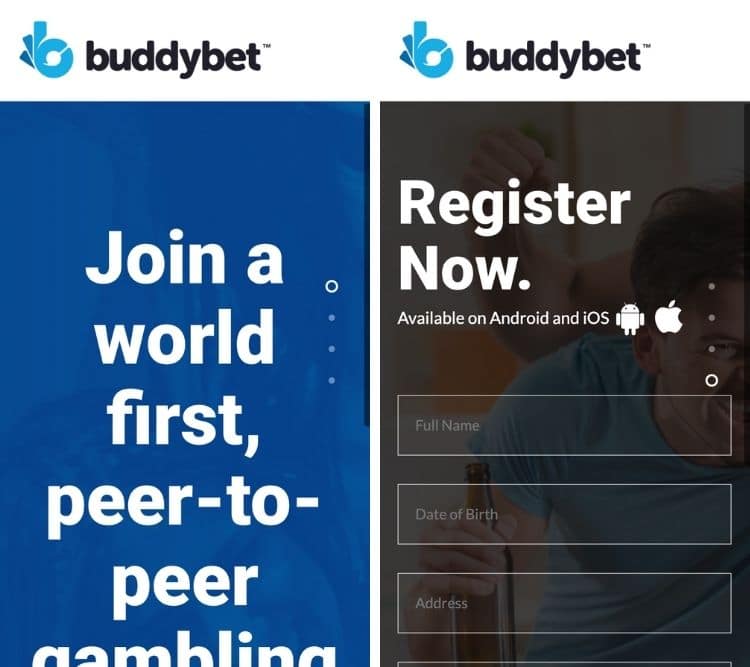 Buddybet is advertised as the app-first betting platform. But when I tried to get the betting apps, they weren't available. There is no Android app page on their site. Also, the Australian Apple App Store doesn't list any Buddybet apps. For now, you'll have to stick to the web app on your device's browser.
I assume that these apps are about to be released. Buddybet is still a work in progress, so it's understandable that their apps aren't 100% ready yet. Nevertheless, not communicating this situation clearly to customers is very misleading. The lack of viable mobile betting apps is a huge minus in my books.
Payment Options
Buddybet accepts deposits only via major credit/debit cards. Betting with PayPal and other popular options isn't supported. Their Terms and Conditions state that some other payment methods may be available from time to time. But for now, Visa and Mastercard are the only available options.
This is a very, very short list, so it's safe to say that most punters won't be satisfied. I hope that Buddybet will enable at least a few other methods sometime soon. The likes of POLi and BPAY will be great for the beginning, as well as at least some e-wallets.
Buddybet only allows punters to withdraw funds using either the credit/debit card they had used to deposit with, or via bank transfer. On the bright side, money should be in your personal account within 2 days, but it all depends on the bank you use.
Also, don't forget to verify your Buddybet account as soon as you register. It's a standard process, and it only takes a few days from start to finish. Send some of the required personal documents, and the support agents will do the rest.
Live Streaming
Buddybet doesn't offer live streaming services. Since this isn't a classic betting site, I doubt they'll ever include this feature. If you want to watch live sports or races directly on a bookmaker's site, you'll need to look elsewhere.
Bet365 offers probably the best live streaming platform in Australia. They have the longest list of available events that covers everything from European soccer and the NBA to horse racing and rugby. It works perfectly on the app too, so you can even watch while on the go.
Unibet is also a solid choice for streaming, so we recommend taking a look at them as well. Betfair is last to join the live streaming party, but they have some other exciting features, like live betting on horses.
Best Live Streaming Betting Sites in Australia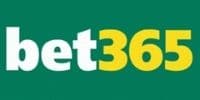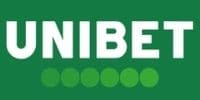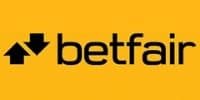 The only betting exchange
Stream and bet live on horses
Weaker sports streaming coverage
Betfair review
Customer Support Is Hard to Get
Buddybet customer support needs a lot of polishing. At the moment, you can contact support agents via email or over the phone. I also need to note that my emails have still gone unanswered at the time of writing. That is completely unacceptable from a registered bookmaker, so keep it in mind before registering.
In today's world, live chat has become an industry standard for all of the top betting sites. I hope that Buddybet will introduce it soon, since customer support this slow isn't acceptable.
Another minus is that there is no FAQs page, which makes it really hard to solve any problems on your own. Buddybet need to make some serious changes to how they handle customer care if they want to be able to compete with other bookmakers.
Is Buddybet Safe?
Buddybet is completely safe to use. They are licensed and regulated in Australia by the Northern Territory Racing Commission. On top of that, Buddybet also holds a betting exchange license from the Northern Territory Racing Commission.
Since they aren't a classic betting site, but rather a platform where people exchange bets, are subject to slightly different regulations. However, that doesn't make them any less safe. The Buddybet site is also protected with the latest software security features, like SSL encryption. It means that all of your sensitive personal data is completely safe with them.
Since Buddybet is a state-regulated bookmaker, they are required to make responsible gambling features available to their users. It includes tools like self-exclusion and pre-commitment. You'll also find phone numbers of several agencies that deal with problem gambling on their 'Responsible Gambling' page. If you think you may be developing an issue, or know someone who might be, don't hesitate to seek professional help.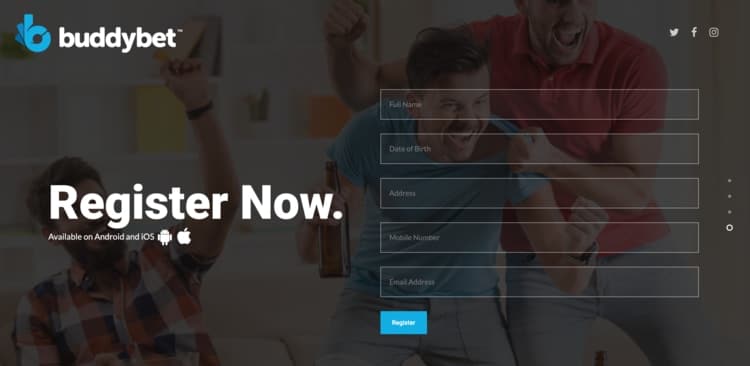 Conclusion
BuddyBet is still a work in progress and many features aren't available. For example, their mobile betting apps for iOS and Android aren't fully available just yet. And the whole concept of peer to peer betting is quite new around here, so don't expect to see too many other players. BuddyBet is a fun experiment, but we just can't recommend them, at least not right now.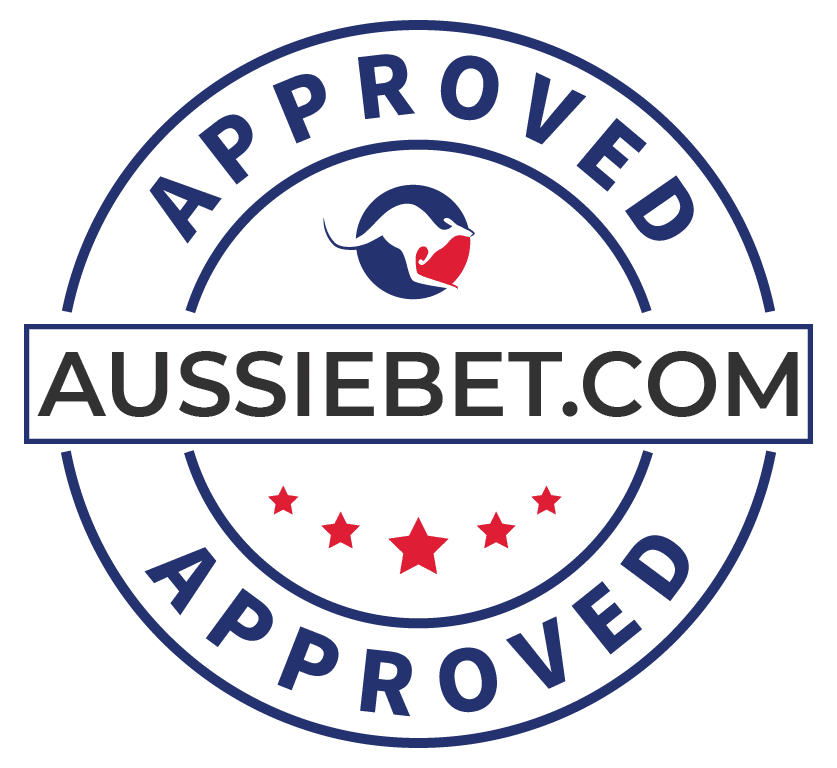 Buddybet FAQs