Ashes Betting Sites in Australia
There is no love lost between the Australian and the English cricket teams. That's why betting on the Ashes and this historic rivalry is always exciting. If you find it hard to decide where to bet, take a look at our selection of the best Ashes betting sites.
Our cricket experts reveal a few trade secrets to help uncover a winning bet. We also cover everything about Ashes betting markets and in-play betting. Experienced punters can jump straight to our list top 5 Ashes betting sites.
Best Ashes Betting Sites – Top 5 in Australia
Betting Site
Best Feature
Secure Link
T&Cs
bet365

Best Live Streaming

Visit Site

Geo restrictions apply. You must have a funded account or have placed a bet in the last 24 hours to access. Under Australian law, we are required to inform you that Live Streaming on bet365 is exempt from Parts 3 and 4 of the Broadcasting Services (Online Content Service Provider Rules) 2018. Gamble Responsibly. Call Gambler's Help; National Gambling Helpline: 1800 858 858 or visit www.gamblinghelponline.org.au 18+

PlayUp

Great Sports Coverage

Visit Site

Key Player on the AUS Betting Scene

Palmerbet

Great App

Visit Site

Traditional Values and Great Betting App

Unibet

Watch and bet live!

Visit Site

Reliable Bookmaker with Flawless Track Record

Draftstars

Leading Fantasy Sports Betting Site

Visit Site

POLi for Quick FS Tournament Buy-ins
The results are in and for us bet365 just about edge it where betting on the Ashes is concerned. They are first to form futures markets, their odds are competitive and their in-play betting suite and mobile apps are up to scratch.
Unibet and BlueBet ran them close, while for fantasy betting on the Ashes, DraftStars are hard to beat. Note that these betting sites are 100% legal in Australia, so it doesn't matter if you're betting in NSW, Victoria or Tasmania, these Ashes bookmakers will do you good.
Jump straight to: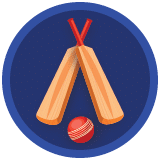 bet365 Is The Best For Ashes Betting!
If you are looking to get an early bet on the Ashes, bet365 beat the rest when it comes to forming markets. They usually have Ashes betting odds available long before the rest, and their prices for the Ashes are pretty generous too. On top of that, bet365 is known for offering excellent bonus bet offers, but due to Australian laws, you'll have to register first to see them.
Once the start of the Ashes draws a bit closer, bet365 will form a range of markets for the first Test. You'll have a nice selection of possible wagers to pick from, including To Win The Match, To Win The Toss, Draw No Bet and lots of Totals (Over/Under) markets too. You can find out more about some of the most important bet365 Ashes Series betting markets later on. If you want to know more about this bookie, check out our in-depth review of bet365.
Exceptional betting app for iOS and Android
Comprehensive live streaming coverage
Long list of payment methods
First-class customer service
Excellent betting app
Visit bet365 Website
Get the Best Ashes Betting Odds
As soon as you discover Australia's top betting agencies, you can start to take a good look through all of their markets and Ashes odds to spot a good betting opportunity.
One thing we are always keen to remind punters of is the importance of finding the best odds for every single bet you place on the Ashes. Seemingly small variances in odds turn into much bigger differences in profits in the long term, so finding the best Ashes betting odds should be your number one priority.
That's why it's very important to shop around for the best odds since it's the only way to get the highest prices.
Another way of judging which bookies offer value is by the margin they work into any given market. This is known as the overround and also changes depending on the event and is never a set percentage, so checking for different bets is another good idea.
We will bring you the latest Ashes odds as soon as the next series has been priced up by the best bookies.
The Ashes Betting Tips
Our cricket betting experts will be sure to bring you their top tips ahead of the next Ashes series. These will be based on the current form of the players and consider key match-ups and playing conditions.
Check back ahead of the next series to discover who we think can shine when the rivals meet again.
Ashes Betting Strategy
Once you decide to start betting with the best Ashes betting sites, how can you increase your chances of turning a profit? Well, we can't say that making money from betting on the Ashes is easy because if it was we would all be millionaires.
However, there are a number of pointers that can be worth considering before you have a flutter. Below we have some very interesting snippets of information that should enhance your Ashes series betting experience.
Home Advantage is Huge: The percentages show that the host nation holds a big advantage during the Ashes, especially when it comes to individual tests. For example, when the Ashes has been held in Australia the hosts have won 86 of 167 tests (51.5%). England has won just 33.5% (56 tests) while 25 have ended as draws (27.2%). When England have hosted they have drawn or won 118 of 168 tests (60.2%) while Australia has won 50 (29.8%).
Study Pitch Conditions: Form and stats are important, but so is the importance of pitch conditions during the Ashes. One of the reasons the host sides have generally dominated is due to their previous experience and knowledge of the various pitches used during the Ashes series. The pitch directly affects player performance too, so before you punt, check the pitch.
Weather Watch: The weather is another influential factor in cricket. If the rain intervenes during an Ashes Test and play is suspended then the match could be declared a draw. So, if you think that there could be rain on the way then betting on the draw might be a wise move.
Player Form: Form has a big say in how players perform during the Ashes. Batsmen that are in good nick or bowlers that have been among the wickets can carry this confidence into the Ashes. Some players also excel at certain venues or when matched against certain opponents.
Popular The Ashes Betting Markets Explained
Betting on the Ashes series can be as simple or as complicated as you want to make it. Some people just stick to simple match bets for each series or outright Ashes series winner wagers. Some shrewd punters also like to dabble in other markets like the Totals (Under/Over) or Player Markets (leading batsman/bowler). But for the most part, markets are the same as for betting on T20 World Cup or any other major tournament.
Below we give a brief round-up on how all of the main Ashes betting markets work, so keep on scrolling if you want to know how to bet on the Ashes.
Futures Betting
Futures betting markets are usually available for the Ashes long in advance of the start of the series, especially with the very best cricket betting sites. As we mentioned briefly earlier, bet365 are often the first Australian betting site to form futures markets for the Ashes and you can bet on Australia, England or the draw. Once the beginning of the Ashes is nearly upon us you will have a few more futures outright markets to choose from, you can see some of the more popular ones in the list below.
The Ashes Futures Markets
Ashes Series Winner
Ashes Series Score
Top Ashes Batsman
Top Ashes Bowler
Compton-Miller Medal for Player Of The Series
3-Way Ashes Test Match Betting (1X2)
For each individual Test during the Ashes, every one of our listed betting sites, including BlueBet and Unibet, will have match betting markets available. Just like other sports, the match betting markets for the Ashes tests are 3-way. You can bet on Team A (1), The Draw (X) or on Team B (2). When betting on this market the most crucial thing to do is lookout for the best odds.
Totals Betting (Over/Under)
Over/Under betting provides a very good alternative to more traditional markets like match winner or player markets. If you aren't too sure who will win an Ashes Test but you think it will be a high (or low) scoring affair then the total runs market will be right up your street. The bookmaker nominates the number of runs they think will most likely be scored by either team and the punter (that's you!) bets on whether there will be over or under that amount of runs scored.
Some bookies, like Unibet and bet365, also form totals markets for individual players. For example, will a player score over or under a set number of runs, or will a bowler take more or less than a set number of wickets? For the best value totals markets for the Ashes, check out Unibet. This should be very familiar if you have already been betting on NBA since these over/under player markets are very popular among basketball fans.
Ashes Player Markets
If you have a favourite batsman or bowler that you think will shine then you may well be interested in these markets. With bet365, betting is available on who will be the leading batsman and who will be the leading bowler for each team. Top Team Batsman and Bowler markets will be formed for each Test during the Ashes series.
Other player markets include the player to be named player of the match, and don't forget the futures option of who will be awarded the Compton-Miller Medal for best player of the Ashes series. Another option is player performance points, which is when you bet on a player to get under a designated number of points based on the runs they score, wickets they take or catches they collect.
In-Play Betting – Check Unibet Out!
Since the Interactive Gambling Act was passed, the Ashes betting sites in Australia cannot offer live sports betting via either desktop or mobile online. However, most betting sites do display in-play Ashes betting odds on their apps and desktop sites, you will just have to pick up your phone and make a call to get your bet on.
If you are planning on betting in-play on the Ashes then make sure you find a bookie that has a quality live betting suite. All of our favourite Ashes betting sites display in-play odds during the Ashes Series (apart from Draftstars). For us, Unibet had an in-play betting offering of the highest quality, you can find out more in our Unibet review.
Fantasy Betting – Draftstars Best In Class!
If you prefer fantasy betting on the Ashes then check out Draftstars. This is leading site for Fantasy Sports and you can be sure they will have daily fantasy leagues available for every Ashes Test. You will be competing against other fantasy players rather than against the bookie for the top prize.
The prize fund is dependent on the size of your entry fee and the number of entrants. You pick a team of bowlers and batsmen and they earn points for scoring runs or taking wickets during the match. In the end, the totals are totted up and the player whose fantasy Ashes team earns the most points takes home the top prize. Our Draftstars review explains exactly why it is the best fantasy site for the Ashes.
The Ashes Live Streaming Australia
As far as we could see, no Australian betting site has yet secured the rights to stream the Ashes live. If you want to watch the action you'll have to do so on Satellite TV. However, bet365 do have live streaming of a huge amount of sports available, including for some of the biggest cricket Test matches and tournaments, both domestic and international. If any of our leading betting sites add live streaming of the Ashes to their service we will be sure to let you know!
Mobile Apps – Betting On Go Made Easy!
Another important factor to consider when selecting a top Australian bookie is the quality of their sports bet apps. We have rated and reviewed the best available to help narrow your search.
PlayUp is one of our favourite Ashes betting sites. One of the key reasons for this was the attention to detail they showed when they were developing their slick and well-designed mobile and web apps. They have dedicated iOS and Android mobile apps, while users of other platforms can bet on the go via their mobile browsers on the PlayUp Web App.
Not only can you bet on the Ashes via the PlayUp mobile app, but you can also access a wealth of useful information including stats and head-to-head records. The PlayUp Apple App is 88.8MB and requires iOS 11.0 or later. The Android App can be downloaded directly from the site, while if you use a Blackberry, Nokia or Windows phone just visit PlayUp on your mobile browser to start betting.
History and Records
The first-ever Test match between Australia and England was held in Melbourne in 1877. 'The Ashes' series as we know it today was first played in 1882 when Australia shocked England in a one-off Test at The Oval in London. A Sporting Life journalist wrote a tongue-in-cheek obituary for English Cricket which ended "N.B. – The Body will be cremated and the ashes were taken to Australia' and thus, 'The Ashes' was born.
The Ashes Info

| | |
| --- | --- |
| Countries | AUS / ENG |
| Administrator | ICC |
| Format | Test cricket |

| | |
| --- | --- |
| First played | 1882 |
| Format | 5-match series |
| Most titles | Australia |
The official Ashes urn is kept in a museum at Lord's but it has been displayed in Australia on a couple of occasions. There have been 72 Ashes Series in total, with Australia winning 34 and England winning 32. There have been six draws (holders retain the Ashes in event of a tie). Two legendary Aussie cricketers hold the records for most Ashes runs and most Ashes wickets. Sir Don Bradman scored 5,028 runs, while Shane Warne took 195 wickets during a stellar career.
Series Format
The Ashes is a series of five Test matches played between Australia and England roughly every two years. It is a best-of-five format.
Draws are pretty rare occurrences in the Ashes with just 6 in total from 71 Ashes series. They are a bit more common in individual Tests, however, with 92 draws from 340 Tests played. The last tie in the Ashes happened in 2019, the first Test series draw since 1972.
Ashes Betting Sites - FAQs