Cricket World Cup Betting Sites in Australia
Aussies have a stellar record on the Cricket World Cup, so it's no wonder they love to bet on it so much. If you want to have a flutter on the next renewal, check out our list of top 5 Cricket World Cup betting sites.
Here you can also learn more about markets, live betting and where to find the highest Cricket World Cup odds. If you already know all of this, head out straight to our list of the best Cricket World Cup betting sites.
Top 5 Cricket World Cup Betting Sites In Australia
Betting Site
Best Feature
Secure Link
T&Cs
Unibet

Watch and bet live!

Visit Site

Reliable Bookmaker with Flawless Track Record

bet365

Best Live Streaming

Visit Site

Geo restrictions apply. You must have a funded account or have placed a bet in the last 24 hours to access. Under Australian law, we are required to inform you that Live Streaming on bet365 is exempt from Parts 3 and 4 of the Broadcasting Services (Online Content Service Provider Rules) 2018. Gamble Responsibly. Call Gambler's Help; National Gambling Helpline: 1800 858 858 or visit www.gamblinghelponline.org.au 18+

Palmerbet

Great App

Visit Site

Traditional Values and Great Betting App

PlayUp

Great Sports Coverage

Visit Site

Key Player on the AUS Betting Scene

BlueBet

Weekly Specials

Visit Site

Variety of Betting Markets
If you are planning on betting on the Cricket World Cup one of the toughest decisions you have to make is which betting site to use. All of Australia's major bookmakers have odds available for the Cricket World Cup and for us, Unibet just about came out on top. You can view the final list of the best Cricket World Cup betting sites above and in the section below we explain why Unibet took the number one spot.
Jump straight to: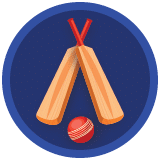 Unibet is Top For Cricket World Cup Betting
For us, Unibet is one of the best Aussie bookies for betting on the Cricket World Cup. A company with roots in Europe, Unibet are now a global presence in the online betting world and their reputation in Australia is growing all the time. You can stream lots of sports live with Unibet and they also display live Cricket World Cup odds on desktop and mobile. If you want to place a live bet, you'll need to pick up the phone due to Australian laws and legislation.
Unibet is definitely a Cricket World Cup betting site you can trust and they are licensed and regulated by the Northern Territory Government. Their customer service is of the highest quality too and they have a live chat service available.
Unibet's outright odds for the Cricket World Cup were amongst the best we have come across too. They even have some of the best free bet bonuses for the Cricket World Cup, but you'll have to register an account to see them.
All things considered, it is no surprise to see Unibet at the top of the pile of Aussie Cricket World Cup betting sites.
In-depth statistics on cricket and many other sports
High odds
iOS and Android app
Cricket World Cup live streaming
Visit Unibet Now!
Cricket World Cup Odds Comparison
As you will soon see, odds can be very different for the same markets with certain cricket betting sites. Value is king when it comes to betting and it is vital that you find the best price for every Cricket World Cup wager you place. Below you can see the variation in prices between Unibet and Bet365 for the upcoming Cricket World Cup and it illustrates just how important it is to shop around.
For example, say you fancied the West Indies to roll back the years and go well in the Cricket World Cup. If you put $10 on them to win with Bet365 you'll get odds of 13.00, but with Unibet, you can back them at 17.00! That represents a massive difference in returns if your wager wins ($40) and in the long run, getting the best price has a huge effect on profits.
Cricket World Cup Odds Comparison Table
Take a look at our Cricket World Cup odds comparison table to learn more about where to find the highest prices. Note that the odds are constantly changing, so always double-check before betting. We have compared only a couple of betting sites, but you will have a much wider array of choices since CWC odds are available even at new online bookmakers in Australia.
Top 3 CWC Odds Betting Sites

| Team | bet365 | Unibet |
| --- | --- | --- |
| India | 3.40 | 3.00 |
| England | 4.00 | 4.00 |
| Australia | 5.00 | 5.50 |
| New Zealand | 8.00 | 9.50 |
| Pakistan | 10.00 | 9.50 |
| South Africa | 9.00 | 11.00 |
| Sri Lanka | 15.00 | 17.00 |
| West Indies | 13.00 | 17.00 |
| Bangladesh | 26.00 | 19.00 |
Expert Cricket World Cup Tips
If you want to avoid losing your shirt when betting on the Cricket World Cup then pay attention! Our experts know what it takes to back Cricket World Cup winners and below they reveal some very useful tips that might just help you turn a profit too.
Pitch Is Pivotal: The single most influential factor for Cricket World Cup matches is the condition of the pitch. If it is dry and dusty a team with a quality spin bowler will have a big advantage. If it is grassy and smooth, batsmen will usually have the upper hand so make sure to check what sort of pitch it is going to be before you have a bet.
Experience: The Cricket World Cup is the biggest stage of all and the ability of players to handle the pressure of the occasion is crucial. If you are considering having a bet on the outright market look for teams that have players with previous Cricket World Cup experience.
Cricket World Cup Odds: The odds you get for your Cricket World Cup wagers determine your returns and if you manage to find a winner, you will want to get paid as much as possible. That is what makes finding the best odds for every single Cricket World Cup bet you place absolutely vital. Unibet had the best futures odds about Australia for the next Cricket World Cup.
Popular Cricket World Cup Bets
Once you decide which Cricket World Cup betting site you are going to sign up with, the next task is choosing what market you are going to bet on. Long in advance of the Cricket World Cup, only futures betting is available for the outright winner, but closer to the tournament lots more markets are formed. Some markets are the same as if you're betting on golf, rugby or any other sports, while others are cricket specific.
There are loads of markets for each individual match in the Cricket World Cup too and below you can find out more about some of the key markets.
Futures Betting
The Cricket World Cup comes around every four years and the only market available until shortly before the tournament starts is the Cricket World Cup outright winner futures market. You can place win bets on the outright winner while some Aussie Cricket World Cup betting sites also have each-way betting available (1/2 odds 1-2 places). Below you can look at some of the most important outright markets for the Cricket World Cup.
Cricket World Cup Futures Markets
Outright Cricket World Cup winner.
Cricket World Cup Group Betting.
Leading Cricket World Cup Batsman (most runs).
Leading Cricket World Cup Bowler (most wickets).
Payer Of The Tournament.
Match Betting
For every Cricket World Cup fixture match betting markets will be formed. Unlike with football betting, for example, ties are not possible in the Cricket World Cup so there are only two options. You can back either Team A or Team B to win and this is known as a 2-way or Head To Head market. You can place single match bets or some punters like to combine match bets in accumulators.
For us, single bets are the way forward as they give you a better chance of getting a return. Bookies love accas due to them being very hard to win. The more legs you include, the greater the chance one will let you down so stick to placing single match bets. Make sure you hunt down the best odds if you decide to have a flutter.
Totals Markets
If you think the result of a Cricket World Cup match is too difficult to call, the Totals Markets provide an alternative way to wager. Instead of betting on who you think is going to win, you bet on whether a certain number of runs, 4s or 6s will be scored. Totals markets are also formed on what the score of the opening partnership will be or how many run outs there will be during the match.
As an example, we will look at the Total Runs market. The bookie predicts how many runs they think will be scored by a team and you simply bet on whether there will be over or under that amount of runs. If a team has been scoring heavily and the pitch favours batsmen, then a bet on the 'Over' in the total runs market is warranted. If the pitch is dry and dusty then betting on the 'Under' makes more sense.
Leading Batsman/Top Run Scorer
Let's be honest, the majority of Cricket World Cup fans tune in to see the best batsmen smashing 4s and 6s for fun. You can bet on the leading batsman market for every Cricket World Cup match and markets are formed for the leading batsman for each team.
To win a Leading Batsman bet you'll need the player you back to score the most runs. In the event of a tie, dead-heat rules usually apply.
Leading Bowler/Top Wicket Taker
Australia has produced some exceptional bowlers down through the years. Superb spin bowler Shane Warne gave batsmen nightmares for years with his dangerous deliveries. Glenn McGrath is the record wicket-taker at the Cricket World Cup and he is one of the best fast bowlers in history.
You can bet on who you think will take the most wickets in every Cricket World Cup match. Again, before you have a bet check the type of pitch because if it is dry and dusty the spin bowlers will dominate. If it is grassy, then stick to backing pace bowlers as they will be more suited by those conditions.
In-Play Betting
According to the Interactive Gambling Act (2001) Australian, online bookmakers cannot offer in-play Cricket World Cup betting on their desktop websites or mobile apps. That doesn't mean you cannot bet live, it just means you will need to pick up the phone in order to place a bet.
BetEasy and Unibet both have live betting suites that display in-play Cricket World Cup odds. If you see a price you want to take just pick up the phone and an operator will place your bet for you. You can find details on how to bet live on the Cricket World Cup in our extensive bookmaker reviews.
Fantasy Betting
The emergence of fantasy betting sites has changed the face of sports betting for many punters. This phenomenon started in the USA and Aussie punters haven't taken long to get on board with this exciting way to bet. Draftstars is the leading site and they will have daily Fantasy Cricket World Cup leagues available for the entire tournament on both desktop and mobile.
You pick your players (bowlers/batsmen) and you earn points depending on their individual performances. With Draftstars, Batsmen score points for every run they make and get bonus points for every Six they hit. Bowlers get points for taking wickets, bowling maiden overs and they get a bonus if they take 3 wickets (10 points) or 5 wickets (30 points). Runouts and catches also earn points. Have a look at our Draftstars review to learn more about this thrilling way to wager on the Cricket World Cup.
Cricket World Cup Live Streaming
When it comes to live cricket streaming, Bet365 are streets ahead of their rivals. They have live streaming of cricket, soccer, racing and lots of other sports too. If any Australian bookie is going to have live streaming for the next renewal of the Cricket World Cup, Bet365 is by far the most likely to secure streaming rights. Unibet is also well known for their streaming service and you can find out more about the sports you can stream live with both betting sites in our in-depth Unibet and Bet365 reviews.
Mobile Betting – Check Out Bet365!
Mobile phones are used for betting by a massive amount of Aussie punters these days, especially the younger generation. Modern-day bettors like to have the ability to place bets anywhere at any time and Aussie bookies have begun to realise just how important it is to provide functional iPhone and Android betting apps for their customers. Bet365 are one of our favourite Cricket World Cup betting sites and one of the main reasons for their reputation is their iOS and Android Apps.
The Android App can be downloaded directly from the Bet365 Web App, just visit the site on your mobile browser and click on the link. The Bet365 Australia iOS App is available to download free from the play store. It is 36.1 MB and it will work on iOS 8.1 or later on iPads, iPhones and iPod Touch. Users of other platforms (Nokia, Windows, Blackberry) can bet on the move via the Bet365 Web App.
ICC Cricket World Cup History and Facts
The ICC Cricket World Cup is an international One Day Cricket tournament that is contested by the best cricket nations in the world. It has been held every four years since 1975, bar a 5-year gap between the 1987 and 1992 renewals. Australia has been the most successful team by some distance. They have won the Cricket World Cup on no less than 5 occasions and were runners up twice. They completed an unprecedented hat trick of wins between 1999 and 2007 and their last triumph came in 2015.
Cricket World Cup Info

| | |
| --- | --- |
| First held | 1975 |
| Organiser | ICC |
| Format | One day international |
During that winning spree between 1999-2007, the Australian team won 27 consecutive Cricket World Cup games. That is a record that is unlikely to be broken. Glenn McGrath holds the record for the most wickets taken with 71. The most heavy-hitting Cricket World Cup batsman of all time is Indian legend Sachin Tendulkar who amassed 2278 runs between 1992 and 2011. He also holds the record for most runs scored in a single Cricket World Cup with 673 in 2003.
Cricket World Cup Qualification
The top cricket nations always qualify for the Cricket World Cup and the hosts automatically qualify. All the top Test-playing nations are guaranteed a spot, while the best of the rest have to battle it out in a qualifier for the right to appear at the Cricket World Cup. A total of 10 teams will compete at the next Cricket World Cup.
The top 7 (plus the hosts) teams in the 13 team ICC Cricket World Cup Super League tournament will qualify for the 2023 Cricket World Cup. That leaves two remaining spots and the five bottom teams in the Super League will fight it out in a World Cup Qualifier in 2022 for those final two places.
Tournament Format
Since 2015 the number of teams competing in the Cricket World Cup has been reduced to 10. Each team plays each other once in a round-robin format and the top 4 teams advance to the semi-finals. Previously 14 teams formed two groups of seven and the top 4 from each group went through to the quarter-finals.
If a match ends in a tie at the Cricket World Cup the match goes to a Super Over and whoever wins that, wins the match. If the scores remain level at the end of the Super Over, the team that scored the most boundaries during the game will be declared the winner.
Cricket World Cup Betting Australia FAQs
What Australian bookmaker has the best Cricket World Cup Odds?
For the best Cricket World Cup futures betting odds, you won't go far wrong with Unibet. However, there are lots more markets you can bet on and prices can vary quite considerably between Cricket World Cup betting sites, depending on the market. So, if you are looking for the best Cricket World Cup odds the only solution is to shop around.
Do any Australian bookies have live Cricket World Cup streaming?
If you are looking for live streaming of the Cricket World Cup your best bet is Bet365. They lead the way when it comes to live cricket streaming, including for the Big Bash League and IPL. If you want to stream the next Cricket World Cup live then it is well worth signing up with Bet365.
Is betting on the Cricket World Cup legal in Australia?
If your chosen bookie has a valid licence issued by one of the Australian territorial governments then you can bet legally with them on the Cricket World Cup. Most Australian bookmakers display licensing information on their home page and it should not be difficult to find. If you come across a Cricket World Cup bookie that doesn't have a valid licence, tread very carefully.
What is the best Cricket World Cup betting site?
We believe that Unibet is the best site for Cricket World Cup betting. They usually offer very high cricket odds and have a plethora of markets. On top of that, Unibet has one of the best in-play betting platforms available. Take a look at the article above to learn more about betting on CWC at Unibet.