Boxing Betting Sites in Australia
Betting on boxing is a popular choice after other main sports in Australia. Finding a bookie that has all the latest odds and a host of added markets is a must. We have reviewed the best boxing betting sites to point you in the right direction.
For those keen to explore all the latest boxing odds, simply pick one of our top-rated bookies, follow the link to join, and start betting. Anyone who wants to find out more about boxing betting, read on to discover everything you need to know about the most popular boxing markets and how to get the best prices.
Best Boxing Betting Sites
For us, bet365 just gets a narrow decision victory when it comes to the very best betting site for boxing. Not only are they quick to price up top boxing matches, but they also have a number of excellent features for punters to enjoy. That said, all of those on the list above appeal in different ways and should be explored as an option.
Jump straight to: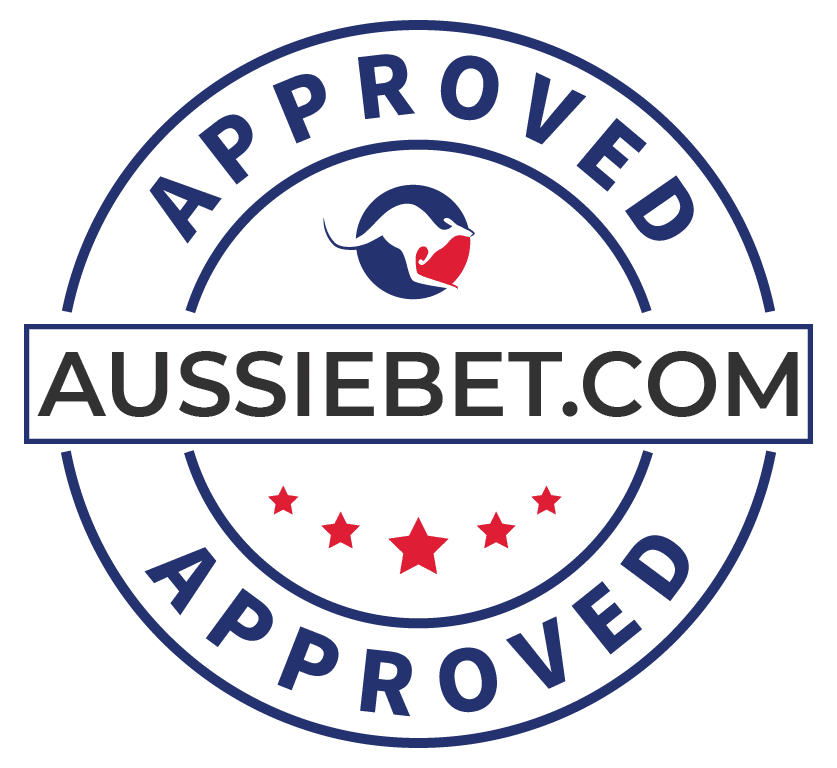 bet365 is Number One for Boxing Betting
After reviewing and rating the best Australian betting sites, it is hard to look past what bet365 offers when it comes to betting on boxing. They are our top choice for online boxing betting. They offer the most detailed markets, often quicker than many competitors, and have additional features that help them stand out.
Their betting app is amongst the best on the market and their live streaming platform covers a wide range of other sports. Even if you want to place AFL or NRL bets, bet365 has a lot to offer. For more info about this top Aussie bookmaker, take a look at our in-depth bet365 review.
Visit bet365!
Boxing Betting Odds
Being able to track all the latest odds shifts and put your bet on at just the right time is a big positive of joining one of the top Australian betting sites. All of our recommended boxing betting sites are great for up-to-date and competitive odds across a wide range of different fights.
The key is to find the best prices for your chosen bet and wagering on them at that favourable price. There is no reason you can't be registered with a number of bookies so you can stake with the one that has the best odds for the boxing bet you want to place. Read on as we explain this in more detail.
Odds Comparison
The table below is a good example of how shopping around can boost your potential winnings. No one bookie has the best value odds for every single boxing market they offer.
Odds change for each event and comparing odds across bookies is essential. As you can see from the table below, you would be better off backing Ryan Garcia with bet365 if you fancied him to beat Gervonta Davis in their upcoming clash.
Another element with considering is the general overround percentage of the market you are betting on. This is just the margin a bookie will work into their odds to give them a bigger edge. It's a good indicator of where to generally get the best value.
Boxing Betting Tips
Our boxing experts will bring you their top boxing tips as soon as they spot a value opportunity. Keep a look out here for their selections ahead of any big boxing matches. These tips will also highlight where you can find the best price for the selection made.
Betting Site
Best Feature
Secure Link
T&Cs
Palmerbet

Great App

Visit Site

Traditional Values and Great Betting App
Popular Boxing Markets
There might not be the number of markets that other sports get, but there are still plenty to choose from for each and every boxing match.
Let us talk you through some of the most popular options and the best markets for spotting those value betting opportunities.
Winner Market
This is the simplest market for boxing. You just need to pick the fighter you think will take the victory at the end of the contest. The method of the win doesn't matter at all. Just the boxer that has their arm raised at the end of the bout.
It's important to note that some bookies will offer the draw in this market but others could list it in their fight outcome/method of victory market instead.
Fight Outcome
This is a more detailed version of the general winner market that also includes prices for a KO/TKO/Disqualification, Decision/Technical Decision, and Draw/Technical Draw. Simply pick what you think the outcome of the fight will be for a certain boxer.
Will one win by stoppage or will someone else take the points decision? The odds for picking the overall fight outcome for one fighter will be more than just picking the winner. Adding the extra level of detail boosts the odds.
Method of Victory
This goes into even further detail compared to the previous two markets we have mentioned. For example, the Fight Outcome market gives you the chance to bet on a TKO/KO/Disqualification but this market offers the chance to pick the exact method.
Here you can pick a fighter to win by majority decision, unanimous decision, or split decision. It involves specifying the exact method. Again, picking a unanimous point decision over simply the general points decision sees the odds being much higher.
Round Betting
This is picking the exact round a fighter will win. Fancy an early stoppage or a late rally from one particular boxer? This is the market for you.
The odds are much higher to reflect how difficult it can be to call when the fight will be stopped. You will also be given the chance to select 'either fighter' to win in a certain round, meaning you don't have to name the winner. These odds will be shorter but give you the chance of either winning in the round of your choice.
Group Round Betting
This is similar to the round betting market but lets you cover off a group of rounds rather than picking just a single round.
These markets are divided up into groups of two (eg rounds 1-2 or 3-4), groups of three (eg rounds 1-3, 4-6, or 7-9) or groups of four (eg round 1-4, 5-8, 9-12). A final option is for the fight to be grouped into round 1-6 and round 7-12 for 12 round fight. So you are basically picking which half of the fight a boxer will win.
Again, in all of these examples, you can choose which fighter will win in a group of rounds or just pick for either to come out on top.
Fight to Go the Distance
This is as you'd expect. It is simply betting on if the fight will not be stopped and both boxers make it to the end. It doesn't matter what the final outcome is after that.
Boxing Betting Site Strategy
While it is nice to check out boxing betting tips from time to time, it is also good to be able to spot your own value boxing odds.
Our betting experts have put together a few key things to look out for when betting on boxing. These can help you get an idea of if the odds are too big or too small for a particular fight.
Check Past Performances – Two boxers may not have met before but past showings against others are a good indication of their ability. Pushing an opponent all the way that has since gone on to a higher level could be an indicator that they have better potential themselves.
Knockout Power – Knowing a fighter is strong at their weight class and carries KO power is an important factor when it comes to the method of victory market. They don't need to be the most polished fighter to get the job done if they have the ability to land a big shot.
Southpaw Experience – If the fight involves a southpaw (left-handed) boxer then it is important to know if their orthodox opponent has fought many others. It can be difficult to get to grips with southpaws as their lead hand and follow-up shots will tend to come from the opposite side. Their foot placings are also opposite and can prove tricky to navigate. It can prove a lot for an inexperienced fighter to deal with early in their career.
Fast Starters/Stamina – Knowing if a fighter is quick out the blocks or likes to grow into the contest is also vital for betting purposes. It can help you predict a stoppage or give you an idea of who could be up on the scorecards at certain points in the fight.
A few of these tips could also be used when betting on the UFC or other similar combat sports. However, we have specialist MMA betting strategies tailored more to that sport on our dedicated page if that is of more interest.
Boxing Live Streaming
The best boxing betting sites have live streaming available for the top fights. It is rare for a bookie to show absolutely all boxing action, but our top picks have an excellent record of offering great boxing coverage.
It is bet365 that stands out compared to others, though Unibet is an excellent alternative. It is worth noting that bookies are more likely to show fights that they are sponsoring, so looking into this could be a good way of being able to tune in.
You will just need to have a funded account or to have placed a bet in the last 24 hours to enjoy the action with most bookies.
Best for Boxing Live Streaming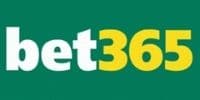 Good number of boxing streams
Great boxing markets
Competitive boxing odds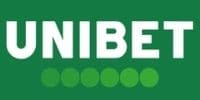 Excellent for live streaming
Great betting app
Good boxing markets
Live Betting
It is possible to place live boxing bets in Australia. The odds are constantly changing as the rounds tick by and being able to assess how momentum is changing and betting appropriately is a great advantage.
We like Unibet and bet365 for live boxing betting and the ease in which it is possible to bet with them in-play was one of the reasons they are at the head of our recommended list. That, coupled up with their live streaming options really combine to help them stand out when it comes to live boxing betting.
It isn't easy to play live boxing bets in Australia as it is in other countries. You will need to get the code from the website and call up to place your live bet over the phone. This is due to Aussie betting regulations. However, if you can put up with the extra steps and get on quick enough, then there are plenty of opportunities thanks to using live betting sites.
Best Boxing Betting App
Another important element to consider when selecting a top boxing bookie is how good their app is. Being able to bet on the go from your mobile device is a huge positive.
Having an app that is easy to navigate and works well is a huge bonus. It also means you won't miss a good boxing betting opportunity just because you're out and about.
When it comes to top betting site apps, we really like Unibet's offering. This bookie has apps for Android and iOS and is easy to use. Sports and odds are easy to find and putting your bet on is quick and simple to do.
Betting Site
Best Feature
Secure Link
T&Cs
Unibet

Watch and bet live!

Visit Site

Reliable Bookmaker with Flawless Track Record
Boxing Overview and World Titles
There are currently four major sanctioning bodies in professional boxing. They are the World Boxing Council (WBC), World Boxing Association (WBA), World Boxing Organization (WBO), and the International Boxing Federation (IBF). Each organisation regulates and arranges title bouts. World titles are also awarded by The Ring boxing magazine for lineal champions and those they believe are the standout operator in each weight division.
There are now eighteen weight divisions across the sport starting at Strawweight/Minimumweight with an upper limit of 105lb/47.6kg, all the way to Heavyweight with an unlimited weight of anything above 200lb+/90.7kg+.
Great boxers soon become household names, from the legends of Muhammad Ali and Sugar Ray Leonard to modern favourites Floyd Mayweather, Manny Pacquiao, Canelo Alvarez and Tyson Fury.
Summary
There are plenty of good choices when it comes to the best boxing betting sites in Australia. We have rated and reviewed the best to narrow your search and any of those on our recommended list have plenty to offer.
The very best are quick to price up big fights, have very competitive odds on offer, and cap it all with some extra features for customers such as great live streaming and top-of-the-range mobile betting apps.
Boxing Betting Sites - FAQs