Rugby League Betting Sites in Australia
Rugby league is one of the most popular sports to watch and bet on in Australia. Aussie punters aren't short of options when it comes to rugby league betting sites. We have rated and reviewed the best on offer.
As well as highlighting the top rugby league betting sites, we have also worked to put the spotlight on where to find the best odds, live streaming and betting site apps.
Best Rugby League Betting Sites
We have taken many different factors into consideration to come up with our recommended list. In the end, we feel that bet365 just about comes out as the strongest in the pack. The others are still worth serious consideration and have different features that may appeal.
Jump straight to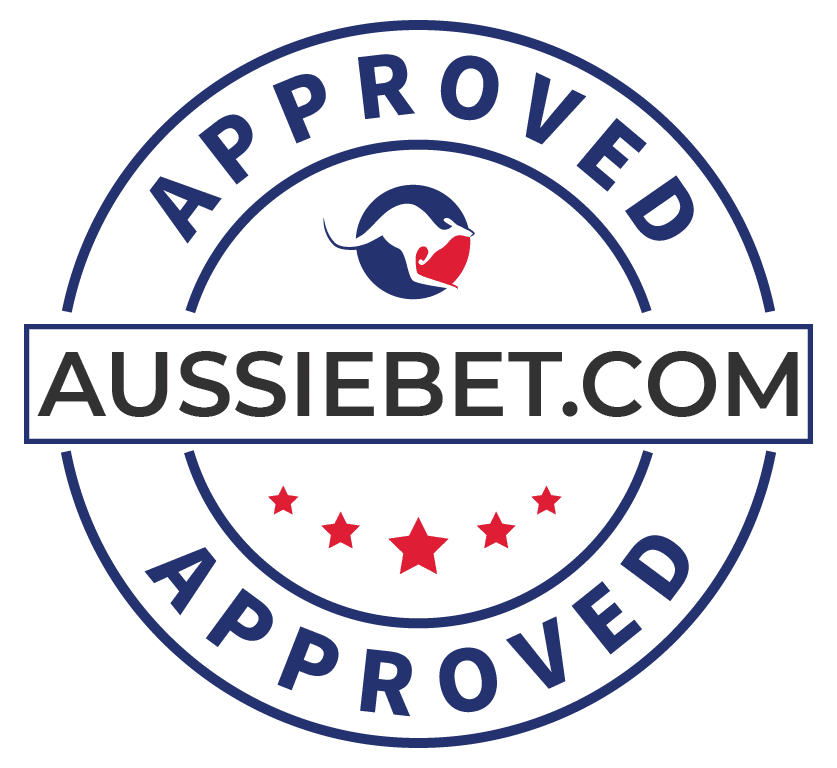 bet365 a Great Choice for Rugby League
Given the fact that bet365 is one of the biggest bookies in the world, it is no surprise they have you well covered for rugby league markets.
They have quickly become one of the very best Aussie betting sites and their focus on domestic competitions is really impressive, as well as other global markets.
You will be able to get detailed markets for a host of rugby league clashes, including the NRL, Super League, and international fixtures.
However, it is their added features that really help them stand tall at the lineout. Customers get the benefit of a top-rate streaming service and a betting app that is one of the best in the business. We go into more detail in our bet365 review.
Rugby league live streaming
Great choice of rugby league markets
Excellent range of banking methods
Visit bet365 Website
Rugby League Odds
Any regular punter will know that it is vital that you get the best odds possible. Key to this is comparing bookies, and betting at the right moment.
Joining a top rugby league bookie will give you quick access to all their odds and the chance to assess all the markets they offer. Importantly, you can get your stake down as soon as you spot a value opportunity. Note that local betting sites may have a better offering for teams from their state. For example, some of the QLD online bookmakers may have better odds for betting on Brisbane Broncos.
Odds Comparison
Perhaps the easiest and quickest way to boost your potential winnings is by placing bets with the bookie offering the best odds on the market that interests you.
Shopping around can be a very worthwhile exercise if it means you get a really appealing price compared to what you may have had by sticking with just one bookie.
The table below is a perfect example of this. A bet on England to win the 2022 World Cup would be better to be placed with Unibet. A stake of $10 would return $85, compared to the $70 you'd get with bet365 on this occasion.
Rugby League World Cup Odds

| Country | bet365 | Unibet | Palmerbet |
| --- | --- | --- | --- |
| Australia | 1.3 | 1.3 | 1.36 |
| England | 7.0 | 8.5 | 8.0 |
| New Zealand | 7.5 | 6.75 | 7.5 |
| Tonga | 12.0 | 12.0 | 12.0 |
| Fiji | 34.0 | 41.0 | 51.0 |
| Samoa | 41.0 | 41.0 | 26.0 |
| Papua New Guinea | 81.0 | 81.0 | 126.0 |
| Lebanon | 251.0 | 251.0 | 251.0 |
| France | 251.0 | 151.0 | 151.0 |
| Ireland | 251.0 | 201.0 | 251.0 |
| Wales | 251.0 | 201.0 | 251.0 |
| Scotland | 251.0 | 201.0 | 251.0 |
| Italy | 251.0 | 251.0 | 251.0 |
| Jamaica | 501.0 | 501.0 | 501.0 |
| Cook Islands | 501.0 | 201.0 | 251.0 |
| Greece | 501.0 | 501.0 | 501.0 |
Rugby League Betting Tips
Another plus point of signing up with one of the best betting sites in Australia is that you can start to take notice of betting tips. Our rugby betting experts will look to give you their top picks whenever the chance arises.
The best place to look out for these is at our individual rugby league event pages. For example, if it's the NRL Grand Final winner you'd like to get an opinion on, make sure you check out our NRL betting guide.
These are based on team strength, player form, and a wish to try and highlight a team that could spring a few surprises at a value price.
Betting Strategy
While following tips is good fun, it is also appealing to try and spot your own top rugby league bets. Here are a few key things to consider.
Key Players – Assessing which players are likely to start is a good way of finding value. If you are aware of likely line-ups you can also spot areas that certain players can exploit and who can score a try.
Attacking/Defensive Strength – A high-scoring side coming up against a team that may struggle to handle their extra flair could see value to be had in the winning margin markets. That works both ways, of course, where backing a narrow success could be the way to go if one side is known for defensive ability.
Fast Starts – Some teams a quick out of the blocks, while others take a while to get into their stride. This can become a trend for certain sides and it's worth noting. This can impact first try-scorer markets, first-half winning margin bets, and even multi-try-scorer bets.
Popular Rugby League Markets
With rugby league being so popular, there are often plenty of different markets to choose from. Betting before the season gets underway is always of interest but it is when the action begins that the range of odds really opens up.
Let us talk you through some of the most popular rugby league bets on offer with online bookies.
Futures Bets
Everyone has an opinion on which team will sweep all before them ahead of the new season. Do you agree with the bookies or do you think an outsider can spring a surprise?
Futures betting markets are available months before the action gets underway and include the NRL grand final winner or even the winner of the next world cup. You can also place extra bets on the season's top try scorer or the number of regular-season wins a team may get.
Match Betting – 2-Way/3-Way
This is general betting on the outcome of a single match. You will see the price of each team to simply win the game in question. 3-Way Bets include the option of a tie where the 2-Way odds don't.
It is common to see these odds accompanied by handicap betting odds and total betting odds at the same time. Read on to learn more.
Handicap Betting
This is a very popular market for rugby league. For handicap betting, a team is given a hypothetical lead or deficit, with points either added or taken away before the start. The winning margin will then take that handicap into consideration to discover if the bet is a winning one.
These bets are good for betting on a short-priced favourite. Added a handicap disadvantage that you think they can overcome is a great way of boosting their overall price.
Totals Betting
A total, also known as an over/under bet, is a wager on the number of points both teams will score in a game combined. This is all about whether the total points in the game will go over or under a pre-determined amount. It is possible to
Try Scorer Bets
Try scorer bets can come in many different forms. Simply picking a player to score the first try, last try or a try at any point during the game is the most basic form of this bet.
However, it is also possible to pick a player to score more than one try or to just be the first to score for their team. You can also bet on the team you think will score the most tries without having to name the scorers.
Accumulator Bets
This is the same as with any other sport. Some bettors love the idea of putting different bets together to boost the odds. A team to win and to name the first try scorers is popular, as is simply naming a host of winners across one game week.
Live Betting
It is possible to place live bets in Australia but it has to be done over the phone. This does take time and can undermine the appeal of in-play wagering, but is still an option if you are happy with this method.
You simply need to get a code from the betting site you're using and call up to place your wager. The code and number will usually be provided when the betting slip pops up on any live event.
That said, you should be aware that using the Betfair Exchange is one way to experience traditional online live betting. Because you are betting against fellow bettors it means Betfair are not tied by the same rules.
So, if live betting is of interest you can learn more with our detailed Betfair review.
Rugby League Live Streaming
Not every Aussie bookie has live streaming available but some certainly do. bet365 and Unibet are amongst the best options when it comes to streaming rugby league fixtures.
They may not have every fixture but those they don't have will still come with regular live updates and graphics denoting the play.
We have listed the best live streaming betting sites and highlighted their services in more detail. Knowing which bookies have live streaming could be a key part of your decision about which one to join.
Best Rugby League Betting App
Another key feature that might persuade you to join one rugby league betting site over another is the quality of their app.
Betting on the rugby league with your mobile device clearly appeals. Being able to check out the latest odds shifts, new markets or upcoming betting opportunities is a clear plus point for some bookies over others.
When it comes to mobile betting apps, we are also a big fan of bet365's offering. It was one of the reasons we named them as our top rugby league betting site at the start of this guide.
It is easy to use and makes placing bets on the go quicker than you initially think possible. For more details have a look at our bet365 app review.
Betting Site
Best Feature
Secure Link
T&Cs
bet365

Best Live Streaming

Visit Site

Geo restrictions apply. You must have a funded account or have placed a bet in the last 24 hours to access. Under Australian law, we are required to inform you that Live Streaming on bet365 is exempt from Parts 3 and 4 of the Broadcasting Services (Online Content Service Provider Rules) 2018. Gamble Responsibly. Call Gambler's Help; National Gambling Helpline: 1800 858 858 or visit www.gamblinghelponline.org.au 18+
Rugby League Competitions
Like all top sports, rugby league has a host of big tournaments and exciting leagues that you will be able to bet on.
All of these events will come with a host of markets and a wide choice of different odds for you to choose. Look out for these showpiece events of the sport so you don't miss those interesting betting opportunities.
Super League
RFL Championship
Challenge Cup
Summary
There are plenty of choices when it comes to the best rugby league betting sites in Australia. All the top bookies will offer you really competitive odds, a whole host of different markets and some added features, such as live streaming or a great app.
While it'd hard to look past bet365 as an excellent choice, that doesn't mean the others on our recommended list aren't worth some added consideration.
Rugby League Betting - FAQs