Giant Lottos Review
Giant Lottos doesn't accept Aussie punters so we would recommend looking for an alternative. If they do get an Aussie license again we will be sure to let you know.
This Giant Lotto review covers everything you need to know, from the selection of lotteries to the supported payment methods. However, even though lotto websites aren't that common you should look for one that does accept Aussie punters.
Giant Lottos Overview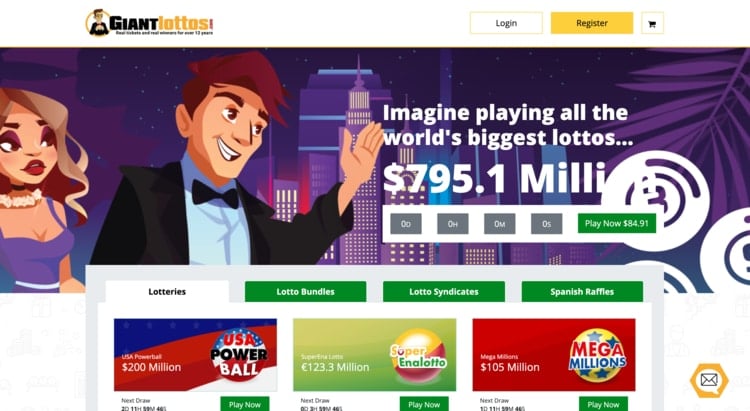 Giant Lottos has been around for more than 12 years, which makes them one of the oldest lotto sites on the market. In that time they've built a reputation as a highly trustworthy lottery brand. They proudly show off their 100% payout track record, meaning that every single customer has received their full winnings.
Unlike some of their competitors that work on an insurance model, Giant Lotto buys a real-life lottery ticket on your behalf. This means that if you're lucky enough to win a major jackpot, Giant Lotto will make sure you receive every penny of it.
Besides the security part, the other thing that made the greatest impression on us was the overall betting experience at Giant Lottos. Their site is all about action! It's organised in a way that even a complete beginner can find lotteries and purchase tickets with just a few clicks. There is even an option to buy bundled lotto tickets and join syndicates, which is always good to see.
There are, however, a few notable downsides. First of all, the selection of payment methods is not that great, with only a few basic methods available. The other thing we noticed is the lack of native apps for iOS and Android. As you'll see below, it's still extremely easy to get lotto tickets on the go via the Giant Lottos mobile site, but still, native apps would be nice to have.
What Lotteries Are Available at Giant Lottos?
Giant Lottos offer all of the top lotteries from around the world, including the US Powerball and Mega Millions. It comes down to 12 lotteries all together, which is somewhere around what you can find at competing sites.
They also have a nice selection of national lotteries, such as SuperEna Lotto, France Lotto and UK Lotto, as well as both EuroMillions and EuroJackpot games. You can also get tickets for Cash4Life and try your luck with their daily prizes!
We have made a quick overview of all lotteries available at Giant Lotto, together with the main jackpots. Note that all the data below was accurate at the time of writing, but remember that jackpot amounts change regularly.
| Lottery | Jackpot |
| --- | --- |
| US Powerball | $200 million |
| Mega Millions | $105 million |
| SuperEna Lotto | €123.3 million |
| EuroMillions | €86 million |
| Eurojackpot | €10 million |
| Irish Lotto | €8.5 million |
| Mega-Sena | $8 million |
| France Lotto | €7 million |
| Cash4Life | $7 million |
| Canada Lotto 649 | $6 million |
| UK Lottery | £4.2 million |
| Lotto 6aus40 | €3 million |
On top of all these lotteries, Giant Lottos also offers an option to get Spanish raffles. And it's not just any raffles! They have Loteria Nacional Extra available, which, at the time of writing, features a jaw-dropping €105 million bonus. For those who really want to increase their chances of winning, try joining a Loteria Nacional Extra syndicate.
Lotto Bundles
Apart from purchasing a single lottery ticket, you can also get a lotto bundle and join multiple draws with just one click. All available bundles are listed on the Giant Lottos homepage under a separate tab, so they're easy to find. All you need to do is pick whether you want a 1, 2, 3 or 4 week bundle, and that's it!
Here are all the Giant Lottos' bundles, together with games included and potential jackpots at the time of writing.
| Bundle | Total Prize | Tickets Included |
| --- | --- | --- |
| All Draw Bonanza | £436.6 million | All lotteries |
| Mega Power | $305 million | 2x US Powerball, 2x Mega Millions |
| Giant4 Favourites | £301.7 million | 2x US Powerball, 2x EuroMillions, 1x Eurojackpot and 2x Mega Millions |
| Euro Millionaires | €234.2 million | 2x EuroMillions, 1x EuroJackpot, 3x SuperEnaLotto, 2x UK Lotto, 2 German Lotto and 3 France Lotto |
Syndicates at Giant Lottos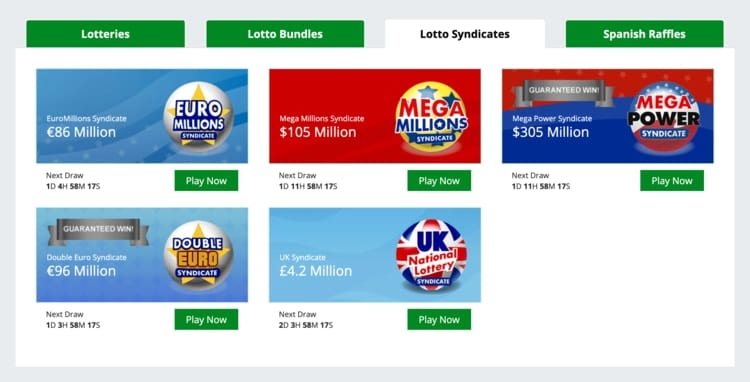 At the time of writing, Giant Lottos offers 5 syndicates, which is more than most of their competitors have available. Syndicates are available for the top games, such as Mega Millions or EuroMillions. All you need to do to join is go to the 'Syndicates' tab on the homepage, pick the number of shares and click the 'Checkout' button.
On top of all this, Giant Lottos also has guaranteed win syndicates. Yes, you read that correctly! If you join one of those groups, Giant Lottos guarantees you're going to win at least some prize. If you don't, they'll refund what you spent on the ticket.
Keep in mind that these syndicates are usually a bit pricier to enter since they include shares from multiple top lotteries. However, it's still a great feeling to know that you're going to win at least something.
How to Play at Giant Lottos
One of the best things about Giant Lottos is how easy it is to use their site. We guarantee that even complete beginners will have no issues with finding their way around. You only need a few clicks to buy a lottery ticket, which makes Giant Lottos a great choice when you want to have a quick game on the go.
If this is your first time buying tickets at Giant Lottos, all you need to do is follow our step-by-step guide below.
How Do I Start With Giant Lotto?
Visit the Giant Lottos site and register an account
Choose a lottery game
Pick the numbers manually or let the computer do it for you
Select the number of draws
Go to the 'Cart' and click the 'Checkout Now' button
Confirm your payment methods to finish the purchase
Giant Lottos Payment Methods
The payment method options are probably the weakest part of the Giant Lottos experience. They only offer deposits and withdrawals via MasterCard, Visa and bank EFT. Luckily, these are the most commonly used payment methods in Australia, so most punters will have no issues. However, we would still like to see at least a few additional options, such as POLi or BPAY.
On a brighter note, all deposits at Giant Lottos are instant, meaning that you can start playing as soon as you click the 'Confirm Payment' button. Credit/debit card withdrawals are also pretty quick, usually within 24 hours. However, you'll have to wait between 2 or 3 days to get your money back via bank transfer.
Note – Giant Lotto charges a 5% fee on all winnings over $1000.
Mobile Apps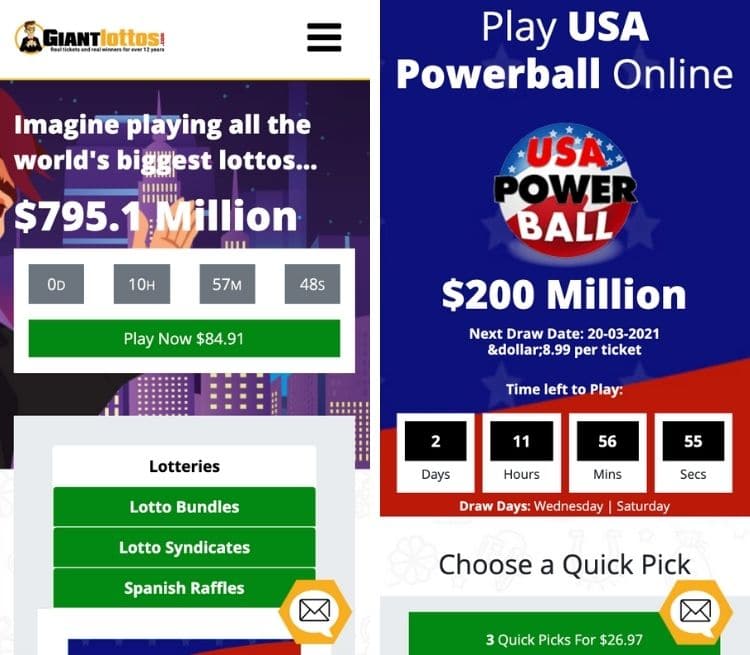 Giant Lottos doesn't offer any native betting apps at the time of writing this review. The only way to get the lottery tickets on the go is via their mobile site. Luckily, the Giant Lotto website is fully optimised for almost every mobile device, including tablets. This means you can still enjoy all the desktop features when playing on the go.
The whole setup of Giant Lotto's website makes it really easy to use, even on small screens. Everything you need is available directly on the home page, meaning that you won't have to wander around searching. Just open your mobile browser, go to the Giant Lottos site and continue playing as usual.
We also loved how the live chat button is always in the bottom right corner. In case you need help with something, just tap on it, and one of the support agents will be with you shortly.
Customer Support
The easiest way to get in touch with the Giant Lottos customer support is via live chat. Just tap the icon in the lower right corner of the screen, and someone will get back to you within a few minutes.
We liked how Giant Lottos agents are always quick to answer, however, keep in mind that live chat support is only available from 9 am to 5 pm GMT, from Monday to Friday.
You can also give them a call on the number listed below and speak directly to customer support. Keep in mind that phone lines are also open from 9 am to 5 pm GMT only on workdays. The last option is to send them an email, but we suggest avoiding that whenever possible since they usually take over 24 hours to answer.
Giant Lottos Contact Details
Is Giant Lottos Safe to Use?
Yes, Giant Lottos is a very reliable lottery operator. They've been around for more than 12 years and, so far, have over 150,000 regular customers. The fact that they still have a 100% payout record speaks for itself. We weren't even able to find any negative reviews on the internet that could point out any potential safety issues.
It's important to know that as a proxy service for lotto players worldwide, Giant Lottos doesn't hold an Australian Betting license. However, they do business under strict EU laws that guarantees players' safety and data protection.
This operator is also fully PCI compliant and has regular security checks to ensure everything is on the spot. Additionally, the Giant Lottos site is also protected with the latest SSL encryption, meaning that it's as safe as can be.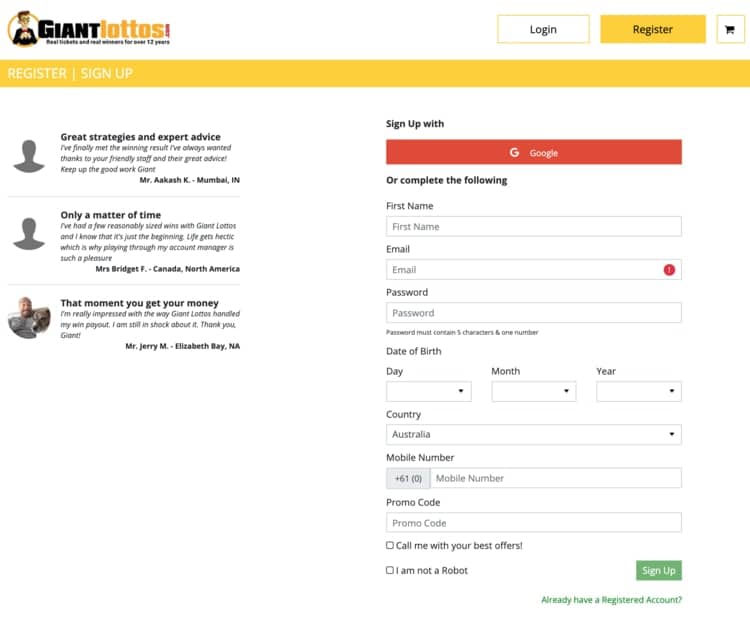 Final Verdict
Giant Lottos has proven to be one of the finest lottery sites available to Aussie punters. They allow you to buy lottery tickets from around the world and try your luck with some of the biggest jackpots out there. You can get single tickets, bundles or even join syndicates. All that is packed inside of a very user-friendly website.
There are some downsides, as well. The only way to play on the go is via their mobile website, and you can only deposit via a handful of banking options. However, Giant Lottos gets all the most important things right. They are simple to use and highly reliable, we can confidently recommend Giant Lottos to both new and experienced punters alike.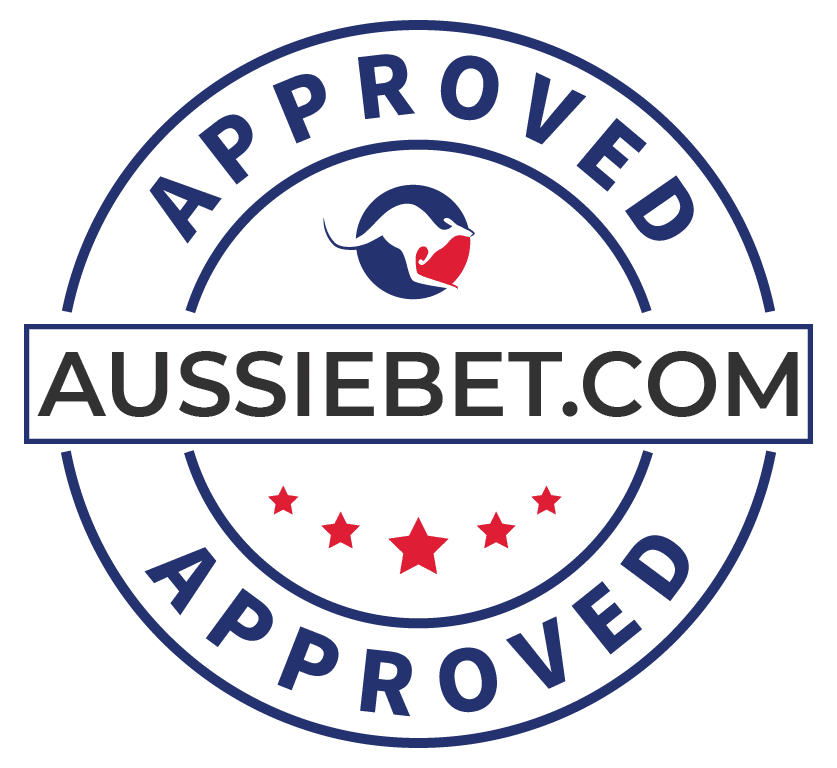 Giant Lottos is one of the most user-friendly lottery sites on the market. Click the button below and check out what else they have to offer!
Giant Lotto Overview
Giant Lottos FAQs