RealBookie was born when popular on-track bookmaker Mark Sampieri decided to bring the business online. But apart from racing betting, this bookie doesn't have much to offer. RealBookie is still far from the best betting sites in Australia. For example, bet365 Australia easily beats them in every category.
My RealBookie review contains all you need to know before joining this bookmaker. I cover everything from betting products to safety and payment methods, so keep scrolling to learn more. 
Great racing offer

Site is easy to use
No live betting

No native apps

Limited live streaming offer

Lack of sports markets
RealBookie Overview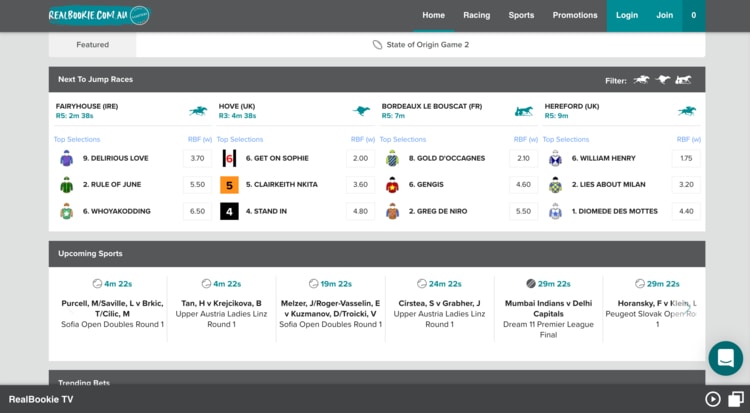 The person in charge behind RealBookie is popular Australian on-track bookmaker Mark Sampieri. His father Graeme established the family betting business in Victoria. Back in the '90s, Graeme Sampieri was one of the first bookmakers in Australia to offer phone betting, so it isn't a surprise that his son decided to innovate further. 
In early 2020, Mark Sampieri joined forces with the popular 'BetMakers' platform and launched RealBookie online sportsbook. Since he was already a well-known name in the betting industry, the website quickly started getting new customers. 
Their main selling point is betting on horses. Here you can bet on almost any event from Australia and New Zealand, in addition to a broad range of international races. The Sampieri family has a long on-track tradition, so they just transferred all of that knowledge into the world of online betting.
Sports betting isn't RealBookie's strong suit. However, they have all of the most popular sports, which includes both Australian and international leagues. The thing I liked the most here the most is the simplistic design of the sportsbook.
Betting with RealBookie is as straightforward as it gets, so I believe they're a great choice for beginners. RealBookie is a 100% Australian betting firm that truly cares about its customer.
Horse Racing Betting at RealBookie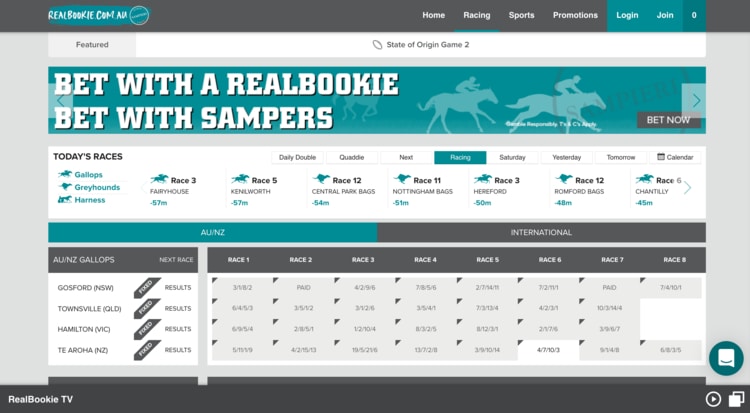 Horse racing betting fans should be pleased with what RealBookie has to offer. They cover almost all Australian and New Zealand races, including smaller events as well. On top of that, you can also enjoy most of the prime races from foreign countries like the UK, USA, Ireland, Japan and so on. Both thoroughbred and harness competitions are available, as well as greyhounds. 
When it comes to markets, RealBookie doesn't lack for anything. From all of the of basic bets, like win and place, the full range of exotics, which includes quinella, exacta, trifecta, first 4 and so on. They even have form guides, in case you want to learn more about the recent shape of the horses you're betting on. It's not the most in-depth analysis I have ever seen, but it can be very useful from time to time.
The design of the horse racing part of the site is excellent. Since there are not many special features, the sportsbook looks clean and straightforward. All of the upcoming races are placed in the centre of the home page, while you'll have to visit the 'Racing' tab in the main menu for the full list of events. Even then the races that are about to start will be still visible in the top of the screen. This means that most of the time, you'll be just a click away from your next bet. 
Horse Racing Odds Comparison 
As you can see from the table below, RealBookie is highly competitive when it comes to horse racing odds. I put them up against some of the best racing betting sites in Australia, and they still managed to prevail.
| Lismore | Palmerbet | RealBookie | bet365 |
| --- | --- | --- | --- |
| San Sierra | 14.00 | 13.00 | 13.00 |
| New Alliance | 4.60 | 4.80 | 4.70 |
| Antilia | 2.70 | 2.70 | 2.75 |
| Inwithachance | 4.40 | 4.40 | 4.30 |
| Penfold | 11.00 | 11.00 | 11.00 |
| Bangalley Lad | 6.00 | 6.00 | 6.00 |
| Kidlat | 26.00 | 26.00 | 26.00 |
| Overround | 118.25% | 117.89% | 118.19% |
What is the most important, they're giving some of the best prices for the favoured horses. This is very important since you're going to make the most of your winnings by betting on favourites. However, don't forget that this test is based on only one race, so make sure to make a similar comparison before every bet. 
RealBookie Sports Betting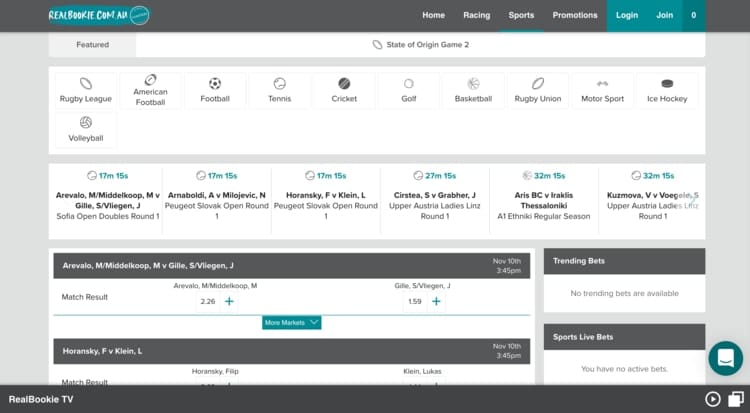 As I already mentioned at the beginning of this review, RealBookie mostly focuses on racing betting. Sports are pushed back, but there are still enough odds and markets to satisfy the needs of casual punters. All of Australia's, and the world's, most popular sports are featured. I counted 13 different sports, which includes AFL, NRL, NBA and soccer. However, if you're into betting on niche sports, you'll be much better off with some of the bigger Australian betting companies. 
Another thing here that may concern more experienced bettors is the selection of sports markets. RealBookie offers a decent range of markets that is somewhere around the industry average. However, I noticed that they are missing some rugby bets like Player Tries and Race To, which are available at other top bookmakers such as Unibet and bet365. This is something that will likely only matter to the more seasoned punters, so probably won't even notice. But still, I believe it's worth pointing out. 
Sports Odds Comparison
RealBookie proved once again that they have some of the most competitive odds available. Even though the sports offer isn't the best on the market, their odds are up there with the likes of bet365 and Unibet.
All of the bookmakers I tested below offer almost the same prices, which means that a small operator like RealBookie still can stand shoulder to shoulder with industry leaders. I encourage you to do a similar test every time you're about to bet since that is the only way to always end up with the best deal possible. 
| State of Origin | RealBookie | Unibet | Palmerbet |
| --- | --- | --- | --- |
| New South Wales | 1.30 | 1.32 | 1.32 |
| Queensland | 3.50 | 3.50 | 3.42 |
| Overround | 105.49% | 104.33% | 105% |
Live Streaming – RealBookie TV
One of the best things about RealBookie is their live streaming feature. It allows you to watch live horse and greyhound races directly on the site. I like it because it's very easy to use and completely free. They won't even ask you to register an account or make a deposit. Just visit the RealBookie's website and start watching immediately.
All you need to do is click the play button in the lower right corner, and the stream will start. Image quality is very good, and it works on both desktop and mobile, so you can even watch when on the go. 
However, RealBookie TV comes with a few downsides. Most importantly, they don't offer sports, so you'll have to make do with just racing. Selection of events also isn't as broad as you can find at some other top betting sites in Australia, such as Unibet and bet365. Nevertheless, it's a solid streaming platform I use almost every time when betting with RealBookie. 
Live Betting 
At the time of writing this review, RealBookie doesn't offer live betting. Keep in mind that this betting site is still quite new, so they are continuing to add new features on a regular basis. I hope that in-play betting is one of the things they'll introduce soon. 
If you want to start betting live right away, I highly recommend bet365. They have, by far, the most user-friendly in-play betting platform in Australia. Also, the selection of sports and live betting markets you'll find at bet365 is unmatched. In case you want to check out other options before signing up, note that Unibet and Betfair are also solid alternatives. If you like to try something a bit different than usual, the Betfair Exchange is a great choice. They even have live betting on horses! 
Best Live Betting Sites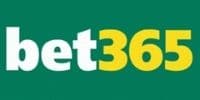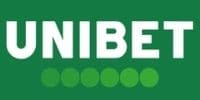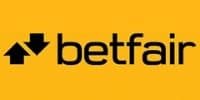 RealBookie Mobile Betting – No Native Apps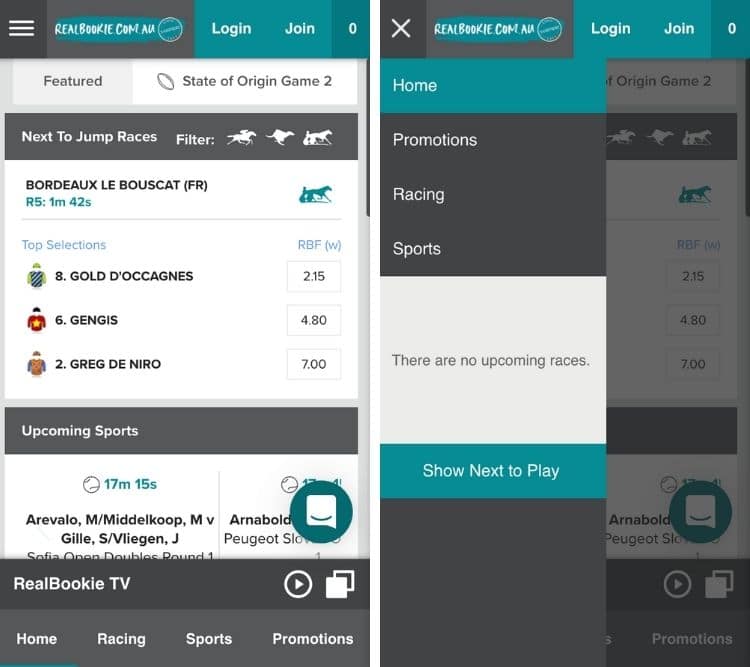 In case you like to bet on the go, note that you can do that only via RealBookie web app since they still haven't released any native apps, which is a big minus, since most of the recommended sites offer excellent sports bet apps as well. So, if you prefer to use native iOS or Android applications, you'll be better off with some other bookmaker. In case that isn't a deal-breaker, feel free to visit the RealBookie website via a mobile browser and start betting right away.
The web app offers the same features as the desktop version of the site, from the full range of odds and markets to live streaming. Navigation is also similar, so the transition from computer to phone should be very smooth. Everything you need is located in the menu at the bottom of the screen. With just one click you can visit races, sports or the list of all available betting specials. 
Banking Methods 
RealBookie offers a limited selection of payment methods. You can only deposit via POLi or BPAY. The third option is to make a direct cash deposit at any of the Westpac branches. The lack of options is likely to put some punters off, which is understandable. RealBookie is still improving and adding new features, so I hope they'll also introduce fresh payment options. Some of the e-wallets, like PayPal, for example, would be a perfect addition. 
When it comes to getting your money back, the only way to do so is via bank transfer. On the bright side, RealBookie is pretty quick, so you can expect to have the funds on your bank account within 2 days. I experienced even faster withdrawal times than that, but this will depend on your bank. You'll also need to verify the account first. Just confirm your identity with some of the personal documents, and you'll be ready to bet right away. 
Customer Support 
Customer support at RealBookie is very good. They check almost all of the essential boxes. You can reach out to them via email or live chat.
I recommend using live chat since it's quicker and far more convenient. Support agents usually reply very quickly. I never had to waith more than 10 minutes for an answer, which is excellent. However, keep in mind that they are available from 9 am to 10 pm, so all of the night owls will have to wait until the morning. 
The only thing missing here is phone support. But since the live chat is so well run, you probably won't even notice that RealBookie doesn't have a dedicated phone line. Don't forget to check out the FAQs page before reaching out directly to the customer support. There you'll find several answers to the most common question, mostly about payments and account management. 
RealBookie Contact Details
Player Safety at RealBookie 
RealBookie is a 100% legal betting site run by Mark Sampieri, who is one of the best on-track bookmakers in Australia. They are licensed by Racing Victoria and regulated by the Victorian Commission for Gambling and Liquor Regulation. On top of that, RealBookie has all of the latest security features, including SSL encryption. It all means that you can rest assured knowing your personal data is safe with RealBookie. 

| | |
| --- | --- |
| Name | Real Bookie Pty Ltd |
| Launched in | 2020 |
| Speciality | Horse racing |
| Headquarters | Melbourne |
| Founder | Mark Sampieri |
| ABN | 11 640 477 809 |
Another important thing to mention when talking about players' safety is the promotion of responsible gambling. RealBookie has all of the usual tools available, such as self-exclusion and pre-commitment. Even I use them from time to time, so don't hesitate to give it a go if needed. Also, note that there is a contact list of agencies that deal with problem gambling on the 'Responsible Gambling' page.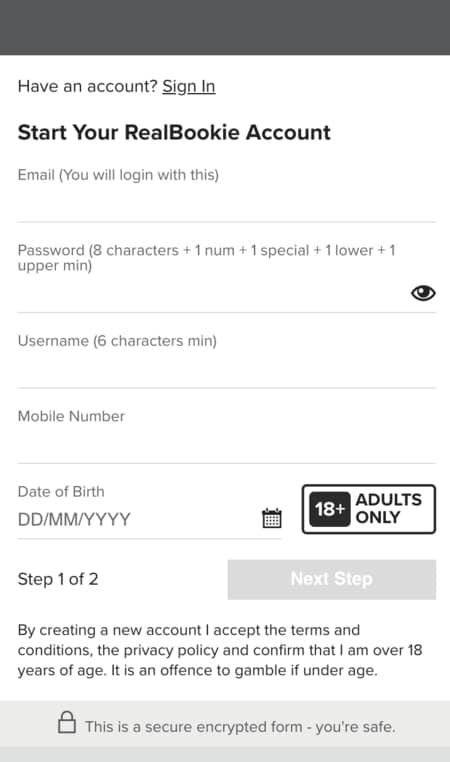 Conclusion 
RealBookie is just a basic look betting site that doesn't excel in almost anything. Their racing offer is good enough, but there are almost no advanced sports betting markets. You also can't bet live here, while the live streaming feature is limited only to selected races. If you want to fully enjoy online betting, we highly suggest you visit some more established online bookmaker.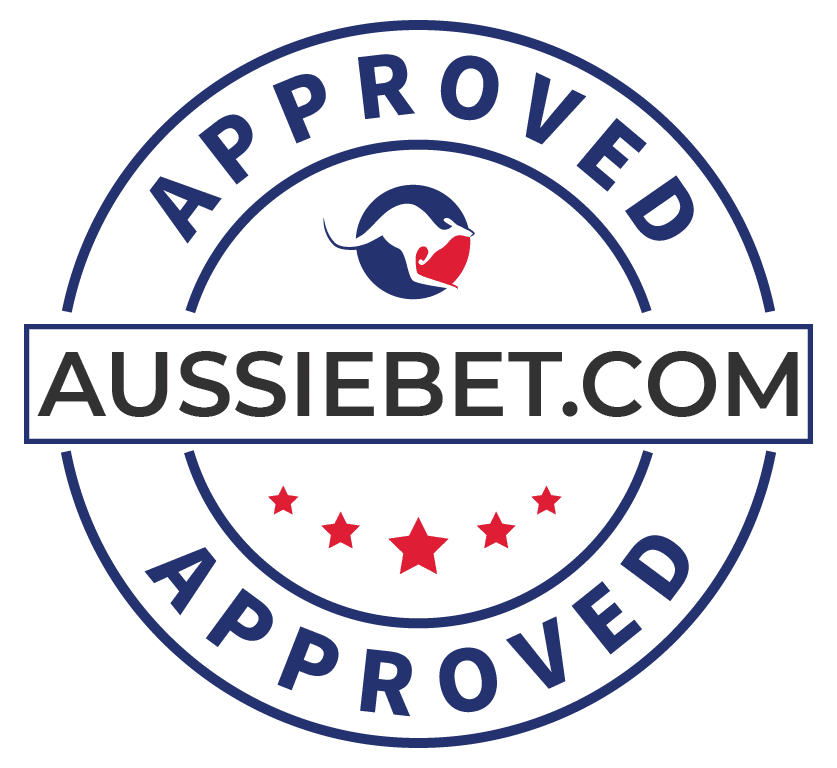 RealBookie is far from being the best bookie on the market. We suggest you tap the button below and check out the best alternatives.
Top RealBookie Alternatives
RealBookie FAQs