Betting Payment Methods
Written by Dave
Last time updated

09/01/2023
Most experienced punters base their decision on where to bet next specifically on the deposit and withdrawal methods. It is essential for every bettor to know things like limits, fees and waiting times. That's exactly what we'll be talking about in this article.
In case you don't have a lot of time to waste, we have listed 4 payment options that are best overall. Give them a quick look or browse through the rest of the article for more in-depth info.
All Deposit Methods at Australian Betting Sites
This is a full list of the best betting payment methods, accepted at Australian online bookmakers and ones that operate internationally.
This is just the tip of the iceberg. As a punter from Australia, you need the optimal deposit method for individuals based in Australia. Sounds straightforward, but things can go south quickly, especially if you make an uninformed decision.
Know what you're getting yourself into! For example, a betting site might not accept PayPal deposits, but it could offer attractive odds that compel you to join. If you find yourself in this situation, you might have to pay heftier fees or you might have to complete those deposits long before you actually want to place the bet. If it looks too good, that's probably because there's a line in the T&C which changes everything, even your opinion about it.
Top Deposit Methods for Aussie Punters
Quantity breeds quality, which is why Aussies have the upper hand when it comes to online sports betting. The above list includes the most popular betting payment methods, popular at both Australian and International online bookmakers. These are the most recommended if you intend to join an online bookmaker licensed in Australia.
PayPal
PayPal is here to stay! It's undoubtedly the world's most famous e-wallet, so it's no wonder punters like it so much. To start using it, you'll first need to head out to their site and register a PayPal account and connect it with your credit/debit card. It's a very straightforward process that takes only a couple of minutes.
After you finish all of that, you'll be ready to start depositing and withdrawing with PayPal right away. The great thing is that you don't even have to top up your PayPal account because it will automatically transfer funds from your credit/debit card. However, keep in mind that they will charge you a small fee in the process.
PayPal is an exceptionally safe payment option, featuring one of the industry-leading security systems. That is one of the main reasons it spread so fast among Australian punters and betting operators. Today most of the top bookies accept PayPal.
PayPal Pros
Straightforward to use

Exceptionally safe

Fast deposits and withdrawals
PayPal Cons
You'll have to have a registered bank account and a credit/debit card
Most of the top Aussie betting sites offer PayPal, but Unibet is probably the top choice. Give it a look!
Ad disclosure
Casino
Bonus
Payment methods
Link
T&Cs

Unibet

Watch Live Streams

Visit Site

Unibet Review

Best Features:

Great all-round bookie, Unibet TV, Impressive app

Payment methods

(4 in total):

Minimum Deposit:

AU $5

Withdraw Time:

1-5 Days

Licences:

Northern Territory

App availability:

Close –

Open +

Reliable Bookmaker with Flawless Track Record
POLi
Owned by Australian Post, POLi is a 100% Aussie payment method loved by thousands of punters around here. Why is that you must be wondering? Well, first of all, POLi is exceptionally easy to use. You don't even have to have a POLi account to start. Just select POLi at bookie's cashier, log in with your bank account via POLi dashboard, and you'll be able to make instant deposits to your betting account straight away.
This may sound a bit risky, but don't worry, you're protected with top-notch SSL encryption from start to finish. The real issue with POLi is that it doesn't support withdrawals, meaning that you'll have to cash out with some other banking option.
But when we consider how POLi is so straightforward to use, widely accepted among Aussie betting sites, and don't require any additional registrations, it's easy to understand why people around here like it so much. Oh, and have we mentioned it's completely free?
POLi Pros
100% Aussie owned

Free of charges

Swift deposits
There are plenty of betting sites that accept POLi. One of the very best options from that list is the popular Aussie-owned Palmerbet.
Ad disclosure
Casino
Bonus
Payment methods
Link
T&Cs

Palmerbet

Great for Multi Bets

Visit Site

Palmerbet Review

Best Features:

Strong focus on racing, Excellent for enhanced odds, Good bet builder

Payment methods

(6 in total):

Minimum Deposit:

AU $10

Withdraw Time:

1-2 Days

Licences:

New South Wales

App availability:

Close –

Open +

Traditional Values and Great Betting App
Apple Pay
Apple Pay may seem like a payment processor only for iPhone fans, but in reality, it's much much, more than that. This payment processor connects to your credit/debit cards and has all the usual things we used to see from Apple products, like slick design with a "simpler is better" approach, high security based on Face ID and Touch ID and overall premium look to it.
It has all the features you'll expect to see from a first-class payment method, with only one major flaw, and that is the number of bookies accepting it. Apple Pay is still a rising star on the Australian betting market, meaning that there are just a few bookmakers taking Apple Pay deposits and even less accepting withdrawals. However, as time goes by, it's almost certain that much more punters and betting operators will want to enjoy all the merits Apple Pay brings to the table.
Apple Pay
Super safe

Very easy to use
Apple Pay
Small number of bookies accepting Apple Pay

Only a withdrawal option with bet365
If you wish to deposit and withdraw with Apple Pay, you can do that at bet365.
Ad disclosure
Casino
Bonus
Payment methods
Link
T&Cs

bet365

Many Sports Covered

Visit Site

bet365 Review

Best Features:

Huge range of sports, Exceptional product, Lots of payment options

Payment methods

(9 in total):

Minimum Deposit:

AU $1

Withdraw Time:

1-5 Days

Licences:

Northern Territory

App availability:

Close –

Open +

Geo restrictions apply. You must have a funded account or have placed a bet in the last 24 hours to …

Read more
Credit/Debit Cards
We're back to the basics! Credit/debit cards are probably the most widespread payment option among Australian bookmakers. They have been here for decades now, and many punters have at one point tried to deposit or withdraw funds using one of the popular cards, such as Visa or MasterCard.
The main advantage of using credit/debit cards is that they provide fast deposits and are very effortless to use. Just fill in the card details, click submit, and the funds will be transferred to your betting account almost instantly. On the other hand, using card usually comes with substantial fees both from bookies and banks, so make sure you always check terms of use before making a deposit or requesting a withdrawal.
Credit/Debit Cards Pros
Widely accepted banking method

Straightforward to use

Quick deposits and withdrawals
Credit/Debit Cards Cons
High fees

Possible card frauds
There are many sites accepting credit/debit cards, and one of the best ones around is BlueBet.
Ad disclosure
Casino
Bonus
Payment methods
Link
T&Cs

BlueBet

Horse Racing Live Streams

Big Races Covered

Visit Site

BlueBet Review

Best Features:

Superb betting app, Watch live horse racing, Range of sports markets

Payment methods

(3 in total):

Minimum Deposit:

AU $10

Withdraw Time:

1-2 Days

Licences:

New South Wales

App availability:

Close –

Open +

Variety of Betting Markets
PayID
PayID is a new payment option that is becoming more and more popular in Australia. This also means it is starting to be offered by the country's top bookies as well. PayID works by allowing you to use a unique identifier as a way of getting or sending faster payments. It allows you to connect a mobile phone number, email address or ABN number to your bank account.
There are already some great options for PayID betting sites in Australia. We think bet365 is a great choice and it is no surprise to see them listing this given the high number of payment methods this bookie has. Another top bookie listing PayID is Betfair. This betting exchange is another top choice, especially for those that want to be able to place live bets online with their PayID bookmaker.
Ad disclosure
Casino
Bonus
Payment methods
Link
T&Cs

Betfair

Betting Exchange

Visit Site

Betfair Review

Best Features:

Place live bets online, The Betfair Hub, High-value odds

Payment methods

(7 in total):

Minimum Deposit:

AU $5

Withdraw Time:

1-3 Days

Licences:

Northern Territory

App availability:

Close –

Open +

Unique Betting Product – So Far Undisputed
Choosing a Deposit Method
Most online bookmakers do not impose any out-of-the-ordinary terms and conditions, but this doesn't mean that they can't do so. As far as individual online bookmakers go, it's best to take a look at our bookmaker reviews. However, you should first "come to terms" with the payment provider's respective rule book.
Popularity In simple words, how popular is the given deposit method among online bookmakers? Is it easily obtainable? Where can you use it? In our honest opinion, the ones that we recommend have proven to be the most popular ones. No wonder they're the most sought-after betting payment options!
Transaction Fees As you can see, there are two types of fees. Depending on the nature of the payment provider, and its respective terms, you might, but not necessarily, be charged a transaction fee. In other words, whenever you make a transaction, or in this case, a deposit to an online bookmaker, you pay a fee, like in the case with credit cards.
Maintenance Fees The other type of fee you might be subject to is maintenance fees. These are usually fixed and have nothing to do with how much you deposit or withdraw. They can be annual or monthly. Expect to see maintenance fees if you use Skrill or Neteller among others.
Transaction Efficiency The reason why we discourage the use of bank transfers for depositing at online bookmakers. How long does it take for the money to reach the bookmaker, and be readily available for betting is of utmost importance, so much so that this could easily be the starting point. Most deposit methods are instant, but Bpay and Bank Transfers can take a few days to be fully completed.
Types of Transactions Supported Although it sounds scary, you just need to know if the payment provider is known to be a withdrawal option at online bookmakers in Australia. This is probably the main reason why PayPal is the favorite. In case the deposit method cannot act as a withdrawal option, the winnings are paid out via Bank Transfer.
Convenience Not all payment providers get the same treatment. Moreover, not all punters get the same treatment as well, and this has a lot do with the deposit method they choose. Punters who deposit with credit cards are subject to scrutinous KYC checks, whereas PayPal customers are subject to much more "lenient" treatment. For what it's worth, these checks are carried out for your safety.
Currencies Supported You want to deposit, bet and withdraw in AUD. This cannot be negotiated. The aforementioned payment providers enable you to enjoy the thrills of online sports betting in AUD. However, should you choose to join an International Online Bookmaker, you might have to look for options that support USD, EUR or GBP transactions. As far as you're concerned, you will just be betting in a different currency. The payment provider or the bookmaker will automatically do the currency conversion.
What is the Best Betting Deposit Option?
The general answer is, "the one that fully meets your needs". However, since you deserve a clear-cut answer, we'd recommend POLi and PayPal. Both enable you to deposit instantly, both come with low fees (only if you join Australian Online Bookmakers) and both come with industry-leading security and privacy protection. PayPal goes above and beyond, having the finest fraud prevention system in the industry. They're at the top of the best betting payment methods "financial food-chain".
As you will see, these two are not just the most popular, as a matter of fact, it's rightfully so, meaning they have all the features needed to stay there.
So, do you have a POLi or a PayPal account? Pick your online bookmaker, and let the betting begin! If you're in it for the long haul, you might as well get the best deposit method for Australian punters right off the bat.
Popular Betting Withdrawal Methods
Experienced punters are well aware of the fact that the number of withdrawal or payout methods is considerably lower than deposit options.
Australia is an important sports betting and financial market. In spite of this, there isn't a wide array of payment solutions that enable punters to withdraw winnings from betting sites. The main options are as follows:
Credit Cards (VISA)
Bank Transfer/ EFT
PayPal
Apple Pay
Betting Site Member Cards
Just because there aren't many of them, we can confidently label these as the best betting payment methods for withdrawals.
Bank transfers are the default withdrawal option and are available at any betting site. Regardless of how you've made your deposit, regardless of the deposit method, bank transfers are at your full disposal. You will have to provide the bank account details to the bookmaker, and the money will be transferred within the specified period.
PayPal is the go-to betting payment method, and for several reasons. It's both a deposit and a withdrawal payment solution. It's fast, simple and easy to use, but most importantly, it's convenient. The passionate Aussie punter cannot imagine his online sports betting experience without PayPal.
Credit card withdrawals are also a thing at betting sites. However, they tend to be quite inconvenient, a real mess! The extensive KYC checks bookmakers conduct can be overwhelming, and negatively affect the betting experience.
Apple Pay is a newer withdrawal method that is currently only available for bet365 customers. We will be sure to let you know if other recommended sites follow suit.
How to Pick a Top Withdrawal Method?
Payment providers, just like betting sites, come with their own distinctive features, and, unfortunately, with a few flaws that have to be taken into consideration. Choosing the deposit method is easier, but it's important to consider withdrawal options as well.
The best betting payment methods can be both a deposit and a withdrawal method. That is just one factor to consider when looking for a top payment method. Here are a few others:
Ask Yourself When Picking a Payment Method:
Do you want a payment solution that enables you to deposit and withdraw?
Are instant deposits and withdrawals a priority for your betting experience?
Do fees matter to you?
Are you a bookmaker hopper, meaning, do you frequently join new betting sites?
Withdrawal Times
Most deposit methods prove to be instant at online bookmakers, but we can't say the same about withdrawal options. The withdrawal periods vary greatly depending on the nature of the payment provider, the online bookmaker you use, and the amount you're withdrawing.
In general, withdrawal times at betting sites are in the range of a couple of hours, up to 72 hours. And this is the range that includes withdrawals of punters that have their KYC documents readily available.
Australian betting sites are amongst the better ones when it comes to this particular matter. In other words, Aussie betting sites usually process all withdrawals within 48 hours. PayPal withdrawals are completed much faster.
For this reason, our top pick is PayPal, but there are thousands of punters from Australia and the rest of the world who find bank transfers or EFTs perfectly fine.
Instant Withdrawal Betting Sites
Withdrawals, like deposits, can be instant, but that is an extremely rare trait to find. That said, some payment methods are faster than others, so finding a quick withdrawal betting site could suit your needs.
We think the best choice of fast withdrawal betting sites is bet365. It is one of the reasons we regularly name this as our top Australian bookmakers generally.
It is possible to withdraw funds quickly with this bookie thanks to the fact they offer Apple Pay as a withdrawal method. That is one huge advantage they have over other bookies. Anyone looking for betting sites with instant withdrawal may also be keen to discover the bet365 Mastercard. This provides instant withdrawals and is a great choice if you plan on staying with this bookie for quite some time.
We discuss this in greater detail in our bet365 review. Alternatively, head straight to this top Aussie bookie to get started.
Ad disclosure
Casino
Bonus
Payment methods
Link
T&Cs

bet365

Many Sports Covered

Visit Site

bet365 Review

Best Features:

Huge range of sports, Exceptional product, Lots of payment options

Payment methods

(9 in total):

Minimum Deposit:

AU $1

Withdraw Time:

1-5 Days

Licences:

Northern Territory

App availability:

Close –

Open +

Geo restrictions apply. You must have a funded account or have placed a bet in the last 24 hours to …

Read more
What is KYC Policy and Why it Matters?
Every single customer at betting sites needs to verify the identity, and if a credit card is used, additional verification checks apply. Know your customer is standard practice, and the sooner you go through this procedure, the sooner you will be able to receive your money once you submit a withdrawal request.
KYC policy has several objectives, such as protecting the customer, it's an anti-money laundering measure, it prevents underage betting and/or gambling, and it also allows the bookmaker to know precisely who are its customers and where they come from. Of course, the tax collection agency is also concerned with this, but for the time being, we're not going to talk about that.
In short, the KYC policy laid out by bookmakers protects you in many ways that you can't even think of. However, the one you're most concerned about is that in the event of a credit card theft, the punter is not able to withdraw any winnings.
Deposit & Withdrawal Fees
It doesn't matter if you're aware of them or not, you will eventually come across some kind of payment method fees at betting sites. Now, it's highly unlikely that these fees are charged by the bookmaker, but it's not impossible.
Credit cards carry the highest fees, followed by e-wallets and bank transfers. We've made sure we've covered all important details regarding this matter in the respective payment method reviews. Withdrawal times, fees, popularity amongst bookmakers, security protocols, all of this is covered!
In our opinion, the best online betting payment methods come with acceptable fees, both maintenance and transaction ones.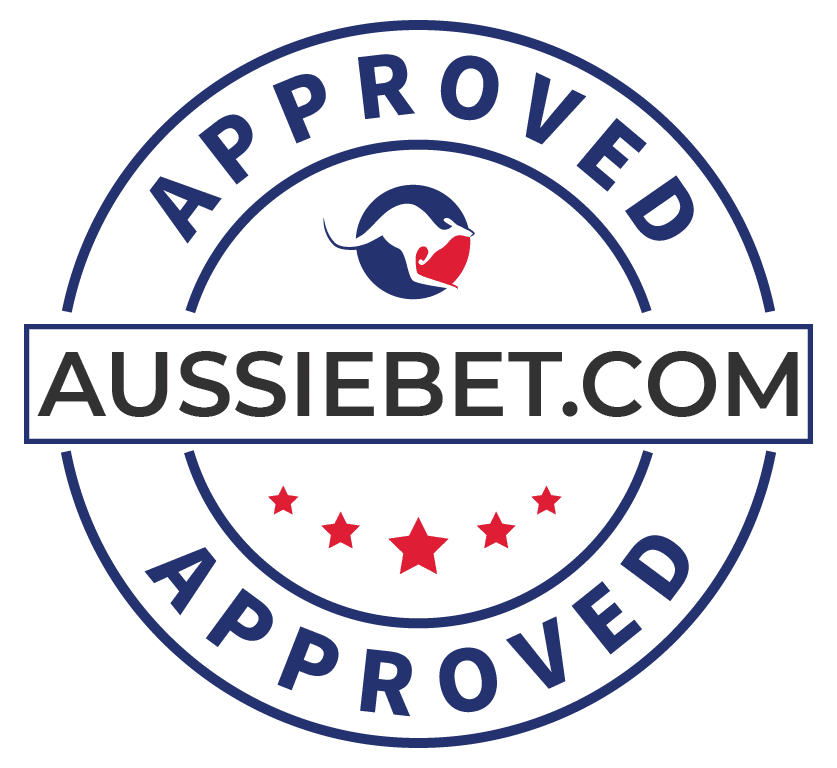 There are many payment options available for Aussie punters. We have reviewed all of them and listed best betting sites to have them. Take a look at the full list!
Australian betting payment methods
Betting Payment Methods – FAQs