Paysafecard Betting Sites
Written by Dave
Last time updated

01/27/2023
If you're on a quest to find the best paysafecard betting sites and you're located in Australia, you're in for a struggle, because there aren't that many of them. Nothing to fret about, because there's still an option, even if the only payment method at your disposal is Paysafecard.
We're going to show you Australia's top Paysafecard bookmakers, or bookmaker. Nevertheless, you will not be left without options. Punters who are not familiar with how Paysafecard works can scroll down for more information, whereas those of you who are ready to dive into betting action right now can visit the Paysafecard betting sites we recommend.
Best Bookmaker Accepting Paysafecard in Australia
Ad disclosure
Casino
Bonus
Payment methods
Link
T&Cs

bet365

Many Sports Covered

Visit Site

bet365 Review

Best Features:

Huge range of sports, Exceptional product, Lots of payment options

Payment methods

(9 in total):

Minimum Deposit:

AU $1

Withdraw Time:

1-5 Days

Licences:

Northern Territory

App availability:

Close –

Open +

Geo restrictions apply. You must have a funded account or have placed a bet in the last 24 hours to …

Read more
bet365 Accepts Paysafecard Deposits
In all honesty, we were doubtful about this, so we had to check with the customer support team of bet365 Australia. In the end, we got a confirmation that punters from Australia can in fact deposit with Paysafecard. Unfortunately, Aussie punters cannot make withdrawals to their My Paysafecard Account.
Now, Paysafecard is pretty big, and by this, we mean around the world, not in Australia. Bookmakers in Europe and Latin America are fond of it because punters love it in the first place! They like how it works, how it protects their privacy and because it's safe! Although bet365 is undisputed in many aspects, it'd be good to see more Paysafecard betting sites. Punters need options!
Bet365 Australia is currently the only betting site which is willing to take your Paysafecard deposits, as long as you're in Australia. However, this should be enough for most punters since bet365 has an excellent sports betting offer and is considered as one of the best horse racing betting sites in Australia.
In addition, if you prefer to fund you betting site accounts with vouchers, check out the Paysafecard Payment Alternatives at the end of this page. We have that covered as well.
Paysafecard Advantages
On a fundamental level, Paysafecard, like all other prepaid vouchers, appears amazing from a punter standpoint. It's basically untraceable, it's simple and easy to use, the distribution network is decent, and most importantly, the voucher denominations fit the criteria of any punter. On top of that, you can use Paysafecard when claiming any of the betting sign up offers.
Since it was launched, to this very day, Paysafecard hasn't been through a lot of changes. If it works, do not fix it! Here are the Paysafecard Advantages that concern you as an Aussie punter.
Privacy 100% Protected
Allows PINs to be Combined
Secure – Nobody Can Steal Your Money
Fast and Simple
Versatile, following Skrill's Acquisition of Paysafecard
Paysafecard Disadvantages
It's the casual punter favourite in Europe! In spite of its disadvantages, casino players and sports bettors seem to prefer over credit cards, and some e-wallets. The following points clearly indicate the drawbacks, the flaws you will have to deal with as an Aussie punter.
Not Many Bookmakers in Australia Accept Paysafecard
Customer Experience closely Related to Paysafecard Outlet Proximity
It has a few other disadvantages, but they're not related in any way to you. Alternatively, all other payment providers have them, or the majority at the very least.
Paysafecard is Not Popular at Australian Betting Sites
The reason why Paysafecard cannot demonstrate any dominance in the Australian online betting market is that there's a dedicated Aussie payment provider which works the same way! Moreover, there is a range of legal matters that directly implicate the use of Paysafecard at betting sites in Australia. Bet365, like we already mentioned, is a big company and it has the resources to bypass these obstacles.
Our field report indicated that most bookies do not opt for Paysafecard because of the habits Aussie punters have developed. Nevertheless, the major, and probably the decisive reason is the presence of FlexePIN. Bookmakers and punters have found common terms with FlexePIN.
Aussies Are in a Peculiar Situation Regarding Paysafecard Betting Sites
The best way to describe this situation is to compare what EU punters are getting against what Aussies simply cannot take advantage of. Skrill acquired the leading prepaid voucher payment service Paysafecard, which paved the way for new features to be added to Paysafecard's existing platform. My Paysafecard was introduced, which finally enabled punters to withdraw to their Paysafecard accounts. Prior to this, they were only able to make deposits with the PINs they obtained from local shops.
Now, they can fund their Paysafecard accounts, turning it into an e-wallet. Withdrawing from the Paysafecard couldn't be easier. However, as it currently stands, Aussie punters can only wish for these payment provider qualities and opportunities. In case there's an advent of Paysafecard betting sites in Australia, we expect this feature provided as well.
How to Deposit with Paysafecard at Online Bookmakers
To be honest, depositing with Paysafecard doesn't differ greatly from depositing with any other payment method. However, there's only one key difference, which sets it apart from the rest. Just to be sure we're on the same page, we're going to cover the depositing procedure step by step. Furthermore, we're going to assume that you've already obtained a Paysafecard voucher from your local shop, and you have it in front of you.
Aside from the 16 digit PIN, the depositing process is identical. It's fast, simple, and you don't need any previous knowledge or special skills to do it yourself. You can also do this via any of the sports betting apps we feature on our site, regardless of the operating system.
Paysafecard Deposits
Visit the any of the above listed Paysafecard betting sites (for now there's only 1)
Register, if you haven't done this already.
Find the Cashier/ Deposit Button
Look for the Paysafecard Logo, or Select it from the Drop-down Menu
Insert the 16 digit PIN / Or Provide Your Username and Your Password
Complete the Transaction
You're All Set for Your First Real Money Bet!
Paysafecard Guarantees Your Privacy
Basically, every payment provider that requires a bank deposit, or is even remotely related to your bank account can be traced easily. Now, we're not saying you're doing anything illegal, but we're advocates of privacy protection, and we strive towards total anonymity, as long as no minors or any other vulnerable groups are involved.
The PIN voucher you buy in the local shop is 100% anonymous. Between that transaction and the funding of your betting site account, the bookmaker has no insight of your bank details. This not only acts as privacy protection. Instead, it also adds another very important feature, though we like to call it an advantage.
Nobody Can Steal Your Money
Due to Paysafecard's model, nobody can steal your money, unless you give the PIN away to another person, but then it can't be considered theft. Once you use the PIN to deposit at a betting site, or you fund your Paysafecard account, the money is there, and nobody can take it away. Merchants, vendors and/or betting sites are affiliated with Paysafecard, which means they're legit.
Then again, make sure you don't do anything stupid like paste the PIN anywhere on the Internet because it will be gone in an instant. When you first make your Paysafecard deposit, the bookmaker will not ask for any additional documents.
However, once the time for withdrawing comes, you will be subject to the basic identity verification procedure. Moreover, you will have to withdraw via an alternative withdrawal method. It's highly likely that this will be a bank transfer. To reiterate, people in other countries, where they have more Paysafecard betting site options, can withdraw as well.

New Paysafecard Features Thanks to Skrill & Paysafe Group
Being part of a bigger financial institution comes with its perks. Paysafecard experienced this first hand. Not only did they get more resources, and access to a bigger network of distributors, but they also were able to give their customers the option to withdraw to their Paysafecards.
Furthermore, Paysafecard became a bridge between Skrill, Neteller and their valued customers, allowing them to fund their accounts with Paysafecard vouchers. In a way, more Paysafecard betting sites means bigger Paysafe Group influence in Australia. Can we expect any new features added in the near future? For starters, we'd like to see Paysafecard investing more in their marketing strategy targeting Australia. Not that it's absolutely necessary, but competition is healthy! FlexePIN is currently the only voucher accepted at Australian online bookies. Wouldn't it be better to have more than one option? This will surely drive them to become more efficient, effective, and overall, more appealing to the general punter community.
Paysafecard Payment Alternatives
We already mentioned its direct competitor, FlexePIN, but there are a few other payment alternatives which you should be considering. In most cases, punters who are willing to deposit with Paysafecard would seek an alternative just because there aren't enough Paysafecard betting sites. Here are the Paysafecard alternatives we recommend for Australian punters:
Paysafecard Alternatives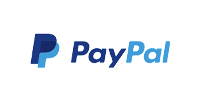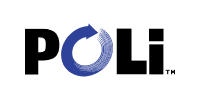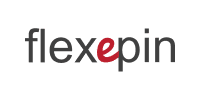 PayPal is a no-brainer. It's a dominant payment solution all around the world. As long as it's accepted by bookmakers, punters are eager to use its services. You can find PayPal only at bookmakers that are licensed in Australia. You CANNOT use PayPal at international betting sites.
POLi is also a worthy alternative, created and operated by Australians. It's a direct online banking payment provider which connects your bank account with POLi betting sites. FlexePIN and BPAY are also Australian made, but they work a bit differently. FlexePIN works the same way as Paysafecard does, which is why we think it's the best alternative. On the other hand, BPAY is similar to POLi, but the deposits are not instant.

The only Paysafecard betting site in Australia is bet365. Take a look at why we think they are well-worth your time.
Best Paysafecard bookmaker
Paysafecard FAQs
Where can I get Paysafecard vouchers in Australia?
Regardless of your location, you should check the Paysafecard distributor finder, which is available at the Paysafecard website. Chances are, you've already visited some of these. To reiterate, it works like FlexePIN, which means, you already know it works if you've bought FlexePIN vouchers before.
Who regulates Paysafecard?
The Paysafe company is registered in the UK and it's subject to the to the Financial Conduct Authority rules and regulations in the UK. However, it also adheres to all international and Australian guidelines, which is why it's available worldwide.
Why should I download the Paysafecard App? How does it help me as an Aussie punter?
If you were located in Europe, you'd have a lot of added options with the Paysafecard app. However, in Australia, you can only check your balance, see if there are any remaining funds on your Paysafe account. Things have started to change, which is why we think Paysafecard withdrawals are coming to Australia sooner than expected.
What are the best Paysafecard betting sites in Australia?
At the time of writing this article, only bet365 was accepting Paysafecard deposits. They are one of the best betting sites in Australia, so you should find almost everything you need. If you want to learn more about using Paysafecard at bet365, take a look at the article above.