Cheque Betting Sites
Finding the best cheque betting sites is more difficult than it sounds, primarily because it is not a popular payment method amongst punters. There's no reason for any distress because we have the top 3 cheques friendly bookmakers.
Punters who are familiar with the whole deposit procedure can jump into action right away and check out the top cheque betting sites we recommend. All others, those that would like to use cheques, but don't know how can scroll down and check out our step by step guide!
Top 3 Betting Sites That Accept Cheque Deposits
Ad disclosure
Casino
Bonus
Payment methods
Link
T&Cs

bet365

Many Sports Covered

Visit Site

bet365 Review

Best Features:

Huge range of sports, Exceptional product, Lots of payment options

Payment methods

(9 in total):

Minimum Deposit:

AU $1

Withdraw Time:

1-5 Days

Licences:

Northern Territory

App availability:

Close –

Open +

Geo restrictions apply. You must have a funded account or have placed a bet in the last 24 hours to …

Read more

Unibet

Watch Live Streams

Visit Site

Unibet Review

Best Features:

Great all-round bookie, Unibet TV, Impressive app

Payment methods

(4 in total):

Minimum Deposit:

AU $5

Withdraw Time:

1-5 Days

Licences:

Northern Territory

App availability:

Close –

Open +

Reliable Bookmaker with Flawless Track Record

BlueBet

Horse Racing Live Streams

Big Races Covered

Visit Site

BlueBet Review

Best Features:

Superb betting app, Watch live horse racing, Range of sports markets

Payment methods

(3 in total):

Minimum Deposit:

AU $10

Withdraw Time:

1-2 Days

Licences:

New South Wales

App availability:

Close –

Open +

Variety of Betting Markets
Unibet is Willing to Take Your Cheque Deposits
Next in line is Unibet! It's among the top 3 cheque betting sites because other top-rated bookmakers like BetEasy and Ladbrokes have stepped away from cheques. Nonetheless, Unibet provides everything a punter needs. Whether you like to deposit with cheques, or you've decided to take some of the alternatives accepted by Unibet Australia, you're in good hands.
It's one of the most famous online bookies in Europe, which totals some extra credibility when we say it's a safe and reliable destination for your cheque deposits. Note that you can even claim Unibet bonus codes when depositing with cheques. Contact customer support to get the exact address, although, this time around, there's one displayed in the banking section.
BlueBet Has Not Been Slacking Behind – Cheques Supported
Surprisingly, BlueBet offers one of the most diverse selections of payment options, ranging across e-wallets, direct online banking, credit cards and cheques. In case you have doubts about the procedure, feel free to contact their friendly, yet professional customer support team. They'll be happy oblige to any of the queries and provide you with the advice you need to avoid any unpleasant situations.
Bet365 is the Best Out of All Cheque Accepting Bookmakers, at a Price
This particular "candidate" is expected to be on our cheque betting sites, and we have to say, it was a no-brainer. That being said, the other two bookmakers are reputable and respected in Australia, but Bet365 is on a totally different level. However, you might want to contact customer support to obtain the address in Australia. The one that is displayed in the banking section of Bet365 reflects the situation in the United Kingdom.
Great odds and a sportsbook which won't leave any punter indifferent. It's safe to say, it offers the complete betting experience to punters who are willing to deposit with cheques. You can even claim any of the best free bet offers available to registered users when depositing with checks. This payment method doesn't fall under any payment method restrictions!
However, we must point out that Bet365 Australia has stopped actively promoting the use of cheques. That being said, your check deposits might be denied or cancelled. This is just another sign that slowly but surely, cheque betting sites become a thing of the past.
Cheque Disadvantages
Most people have seen a cheque at some point, whether it's in their name or it's a cheque payable, we all know how it looks like. However, from a punter point of view, you might not have thought about much about the disadvantages that come with using cheques. At one point, they were extremely popular in the betting and gaming industries, but nowadays, online banking methods and e-wallets have taken over.
Cheque Transactions take TOO LONG
Threat of Getting Lost along the Way
Not as Widely Available as it Was 2 Decades Ago
Nothing odd, nothing out of the ordinary, even the disadvantages fit the criteria of common flaws, with the exception of the time that it takes for the transactions to complete. That's by far the cheque's biggest flaw.
How to Deposit with Cheques at Online Bookmakers
This is not an easy or efficient payment solution. Cheques are quite labour intensive! As such, most punters and online bookmakers have stepped away from this dated payment method. Nevertheless, it still works, which is why many of the best Australian betting websites enable punters to use cheques as a payment method.
If you want to deposit with cheques, for whatever reason that might be, you need a bank account, or you need to make a deposit of the same amount. Next, you need to register with any of the betting sites we recommend, which accept cheque deposits. You will have to do a bit of researching yourself, but nothing out of the ordinary.
First, go to the cashier, and select cheques as your deposit method of choice. Find the information regarding cheque deposits, such as to which address you should mail the cheque and the name to whom you're sending the cheque. This is crucial! As a registered customer, a full-rights punter, you have your very own account number provided by the respective bookmaker. It's recommended that you write this number down on the back of the cheque.
Once you complete all of the above, it's time to go to the post office and mail the cheque. Yes, you have to do this. Some bookmakers require scanning of the cheque itself. However, it's highly unlikely that they will give you any upfront credit to play with.
We have even made a quick step by step guide on how to make a deposit by cheque. Just follow the instructions, and you'll be done in no time!
How to Deposit at Cheque Betting Sites?
Make sure you have a valid bank account
Log in with your betting site
Visit the cashier and chose cheques from the list of deposit methods
Find all the necessary data on the site and fill in the cheque
Mail the check to the bookie's address
That's it! Once the money is on your betting account, you'll be ready to start playing!
How Long Do Cheque Deposits Take at Betting Sites?
Too long if you ask us. We live in the Internet age. Even bank transfers are much more time-efficient! It is what it is. Cheques can take anywhere in the range of 5-28 days to be fully processed. The transaction period is so long because the cheque needs to physically arrive at the address, and they need to be cashed in by cheque betting sites.
However, not all is that bad. At least you don't have to pay any deposit fee if you deposit with a cheque at a betting site, aside from the mailing fee, which has nothing to do with the amount you deposit. The positive side of cheque betting sites!
Let's not beat around the bush, cheques simply take too long, which is why betting sites like BetEasy and Ladbrokes have stopped accepting cheque deposits. This made room for new, advanced payment solutions to take their place, which to be honest, do a much better job!
Do Betting Sites Offer Cheque Withdrawals?
They do, some of them, but they discourage punters to withdraw via cheques in many ways. For starters, it simply takes too long to receive the money. In other words, the cheque takes too long to arrive at your address. Like we said earlier, it can take between 5 and 28 days! That's simply too much by anyone's standards.
Another way of saying "cheques is a not recommended payment options" is the high minimum withdrawal threshold. Some bookmakers might go as high as $250! However, in our experience, the average is about $100. You need to withdraw at least $100 if you want to use cheques as a withdrawal method.
Most bookmakers will even charge you a fee if you opt for cheque withdrawals, mainly because it is a labour-intensive procedure. In addition to this, there's a fee which needs to be covered in the post office. Let's not forget that somebody from the office has to actually go to the post office to mail all those cheques you will get.
Lastly, the most subtle way of discouraging punters from withdrawing with cheques is plainly offering you a bank transfer as a more suitable and more reliable option, which we have to give it to them, they're 100% correct. Cheque betting sites were a big thing until the mid-10s, just because it was a convenient payment method for both the punter and the bookie. Moreover, the financial service industry wasn't as robust as it is today.
Cheques Can Get Lost Along the Way – Security & Reliability are at Stake
Online bookmakers are not fond of cheques becomes they are prone to thefts, or they can simply get lost along the way. The worst thing about it is that nobody knows who's fault it is. Even if everything goes smoothly, and it's in good order, there still are too many constraints involved. No wonder e-wallets and credit cards have fully moved cheques out of the way.
In case you've already decided to go with cheque deposits and fund your betting site account in this way, make sure you choose some of the Australian cheque bookmakers we recommend.
This can't happen to you if you're using e-wallets, credit cards or if you opt for the simple, traditional bank transfer. In our opinion, cheques have a big red flag on them, which says "DANGER". Then again, we've seen them as a viable payment solution in the early years of online sports betting, back when we couldn't choose from several different payment methods.
Human errors are more frequent than machine errors, which is why everything is automatized. Do you have your personal details wrong? It was your mistake! The cheque didn't arrive at the correct address? It's a human error, whether it's yours or the postman's, it doesn't all that matter. What matters is that you will have to wait longer before you're able to start betting with real money.
There Are Too Few Cheque Betting Sites in Australia
Twenty years ago, at the dawn of online sports betting, punters didn't have many payment solutions to choose from. They were mostly limited to bank transfers, credit cards and, you guessed it, cheques. E-wallets started a revolution, led by Skrill and PayPal, and relatively speaking as of not so long ago FlexePIN as a voucher representative. While we were conducting our research to see which bookmakers accept cheque deposits, we realised that cheques have almost become a thing of the past. Only a few bookmakers on Australian soil still support cheque deposits and/or withdrawals.
It is a disadvantage in the eyes of a punter. Having options is always better than being in a position where you have to settle for a bookmaker which you might not even fancy. Options, options, options! Nowadays, it's hard to find a long-term betting home because bookmakers can easily manipulate the odds quality, betting products, even customer support is subject to change! These are just some of the reasons why punters have a habit of jumping bookmakers.
For what it's worth, the reality is that there aren't many cheque betting sites out there.
Cheque Advantages
Although it sounds strange, "cheque advantages", the fact is they do have certain advantages, which other payment providers simply don't. As expected, there aren't that many cheque advantages. Here they are!
Guaranteed Privacy
No Cyber Security Threats
Traditional Payment Method
Traditional payment method, what we're trying to say is that all people, regardless of age, background and/or location, know what cheques are and how they work. It is an advantage, basically, free marketing. However, from a punter standpoint, it's not that important.
Unless Stolen/Lost, Cheques Guarantee Your Banking Privacy
Over many decades, the banking and financial service industry has managed to improve the cheque safety measures, making them convenient for folks that frequent the banks. Try to consider cheques as vouchers. They have a one time use, and it's not like the recipient can take more money than you've written on the check. Speaking of which, make sure you write down "ONLY" after the amount. For those of you who are new to cheques, or why this is done, here it goes. The recipient can add a few zeroes, which is why it's become common practice to indicate in any way what the precise amount is.
Some cheque templates feature odd templates that prevent this, but there are still cheques in circulation which are open to this threat. It's not like the bookmaker will do this, but it's a life pro tip.
The recipient can cash the check, getting a red or green light, depending on its status. In case you suspect that the cheque is lost or stolen, it's best to cancel it immediately. Contact your bank, and they will ask you several questions, requiring some information regarding the check. It will bounce whenever anyone tries to cash it in.
Cheque Alternative Payment Methods at Online Bookmakers
Cheque Alternatives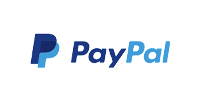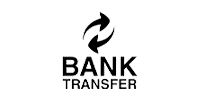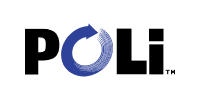 You're probably familiar with the alternatives already, but we have to make sure we give you the best possible advice, and recommend you the most popular and most sought payment methods, especially if you're into sports betting.
E-wallets have stolen the spotlight. When they were first introduced, nobody thought they'd become such an important element of online businesses, including sports betting. If you like to bet on the go using some of the popular sports betting apps. PayPal is the absolute favourite because it supports both depositing and withdrawing at betting sites.
Second in line is POLi, Australia's finest payment provider. Although it supports only deposits, you can get your money out of the bookmaker via bank transfers, which are quite popular among Aussie punters. POLi is available to individuals from Australia and New Zealand only. It's created to meet the needs of people like you!
Lastly, there are BPAY and FlexePIN, both of which are available in Australia. As a matter of fact, BPAY is available only to Aussies, whereas FlexePIN has been making efforts to expand in Europe. For what it's worth, these two are faster, and more secure deposit options than cheques.

Bet365 is probably the best cheques betting site in Australia. If you want to take a look at other options, go back to our top list.
Top cheque betting sites
Cheques FAQs
How long do bookmakers take to cash in a cheque?
Although this is individual, and the time window varies greatly, the general time period is 2-3 days, from the moment the cheque arrives at the bookmaker's premises. Add to this the delivery period of 5-28 days, and you might have to wait a full month before you can start betting with real money.
Is there a way to speed up the depositing procedure?
Unfortunately, there isn't. Like we already mentioned, some bookies might require a scan of the cheque before you send it. If you want a faster, more efficient way of depositing, use one of the recommended payment methods, such as POLi.
I sent a cheque, but i'm not the bank account holder. Are there going to be problems?
Definitely yes. You can't even make a deposit with a credit card that doesn't have your name on it, let alone deposit with a cheque which doesn't show your name.