Masterpass Betting Sites
Finding the best Masterpass betting sites is surprisingly difficult, mainly because there aren't that many of them. In spite of this fact, Masterpass is actually doing a great job! It's MasterCard's way of saying, we can compete with other well-established e-wallets.
Jump straight to:

As you will see, we didn't have as many options as we'd hope for. This puts you in a not so unenviable position because the top Masterpass betting site is a reputable, renowned, acclaimed bookmaker with a global presence. Those of you who are ready to make their first deposit and start betting with real money can visit the bookmaker right away. Punters who want to get familiar with Masterpass and how it can be of service, scroll down!
Best Bookmakers Accepting Masterpass
At the time of writing this review, there were no betting sites in Australia to support MasterPass deposits or withdrawals. MasterPass is a handy and very secure payment method, but it still isn't widely accepted among betting agencies in Australia. If some of them enable MasterPass any time soon, we will be first to notify you. Until then, you can take a look at some of the MasterPass payment alternatives we have listed below.
Disadvantages of Masterpass
Masterpass is a distinctive payment provider, mainly because it acts as an e-wallet, yet it has the safety measures credit cards bring to the table. However, it comes with its flaws that we simply have to point out. These cons reflect the punter standpoint, that being said, they are relevant to you. We're not going to go generalise.
Not Available at Many Online Bookmakers
Hardly Unlikley that Distributor Network will Expand
It's short, and it doesn't look like it will expand or shorten further. If, say, Masterpass showed up an at the turn of the century, we can easily see it as a leader in the filed.
Masterpass is NOT Popular Amongst Bookmakers
Contrary to what we initially expected, Masterpass appears to be hard to find at betting sites. Following our thorough research, we realised this is the case because of a peculiar feature, more about that a bit later.
None of 9 top-rated bookmakers in Australia accepts Masterpass. These numbers say a lot, but they're not final. We've witnessed major shifts in this area in the past. For example, PayPal betting sites used to have a lot of ups and downs, but in the end, this payment method persisted because of its many advantages, and it still is a favourite amongst punters.
MasterCard, the parent company of Masterpass, started to unroll an aggressive expansion and marketing strategy in 2015. It's still too early to make any conclusion because the financial service industry seems to be oversaturated.
Advantages of Masterpass
The description of Masterpass comprises the features of both e-wallets and credit cards. It is underestimated, to say the least. No wonder the list of features is longer than what most other payment providers can deliver.
Extra Privacy & Security
MastePass Liability Protection
No Credit Card Number or PIN is Used
Great for Mobile Betting
Simpler than Credit Cards
Masterpass betting sites may not come in abundance, but their capabilities are a surprise indeed.
Masterpass Betting Sites – How to Deposit?
Most likely, if you're here, you've already made at least one Masterpass online purchase. We can't say the same about making a Masterpass betting site deposit, because, like we already stated, there aren't many of them.
It's that simple! The same applies to make online purchases at online shops which accept Masterpass. The app we talked about, it comes in handy if you feel something odd is happening to your Masterpass account. Also, you can use the app to make payments in restaurants, local shops and other places that accept Masterpass.
In all honesty, we hope to see more Masterpass betting sites in the near future. It has the qualities, the potential to become one of the most popular e-wallets, not just amongst punters, but in general!
Masterpass Adds an Extra Layer of Security
Credit cards have been the target of scammers and criminals of all calibres. Regardless of how widespread they come with a lot of security issues. For starters, all it takes is a snapshot of the card, and your money is put in jeopardy.
Masterpass completely removes this issue. It also adds multi-tier security, guaranteeing the safety of your money. Even if you were to lose your phone, nobody could access your money. This is probably the only payment solution of this kind. In all honesty, punters who like to join Masterpass betting sites, and take advantage of the benefits of the said payment provider have made a pretty good decision.
Not only it protects your money, but it also adds a bit of privacy protection. Unlike other e-wallets, Masterpass transactions are processed by your bank, like if you had used a credit card. However, without the added costs, fees and scrutinous security checks.
Masterpass Zero Liability Protection – You Can't Do Wrong!
Its most distinctive, special, one of its kind feature is the Masterpass Liability Protection. Masterpass promises that you can't be blamed, pursued legally for any Masterpass transaction you've made. As long as it's partnered with the institution, or in our case, some of the Masterpass betting sites, you can't do wrong.
Additionally, putting the logo of Masterpass in the banking section is more of a statement. However, not many people know about this feature. As we said, MasterCard started the expansion not so long ago. It's only a matter of time before we see Masterpass listed by default at betting sites around the world.
The Zero Liability Protection is a bank's promise that you will be protected from unauthorised purchases. This is also another security measure which we had to point out individually. This is a feature of credit cards like VISA and MasterCard, and this is probably the first time we see it with e-wallets.
Can this stir another rivalry with VISA? Is VISA going to prepare its very own e-wallet which will compete MasterCard's Masterpass on the global market? Time will tell. They still are fierce rivals, and it's hardly unlikely that VISA will sit behind, following the action dictated by MasterCard.
Deposit Online Hassle-Free – No PINs or Credit Card Numbers Needed
Another great advantage of Masterpass is the hassle-free depositing. Credit cards have overwhelming credit card numbers, PINs and CSV numbers to remember. Master Pass acts, and it's an e-wallet, which completely removes these.
Not only you can deposit with ease, but you can also withdraw to your Masterpass digital e-wallet. Something which is impossible in Australia to this very day. Not that it's had a major impact, but it makes the betting experience more complex. Nevertheless, because Masterpass is issued by a bank, setting up a bank transfer and keeping every detail in check is not all the more difficult.
The fewer details there are on the card, the safer it is. Master Pass betting sites become a better idea which every subsequent paragraph!
Masterpass Mobile App
More is better, bigger is better, or that's what they say. Masterpass is available on mobile, and you can get the app in your respective app stores. This makes it very convenient to use alongside punting apps since this way you can finish everything on mobile.
There's an Android app in Google's Play Store, and there's an iOS app on iTunes. However, iPhone owners will find it more difficult to find the appropriate one, because there's a different app for every region.
This is not entirely relevant to Aussies. Most of the problems in this area should worry Europeans. There isn't one general Masterpass mobile app, because Masterpass is still not available in all countries. Some restrictions still apply, but MasterCard is working effortlessly to bring Masterpass closer to every willing customer.
It seems like it's having more difficulties with obtaining new business clients, rather than customers. We can't really know what's behind this struggle, but on the surface, we see a fully functional, convenient payment provider that's struggling to expand.
Masterpass Payment Alternatives
MasterPass Alternatives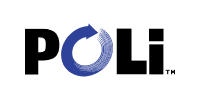 Easy to use
No fees
Deposits only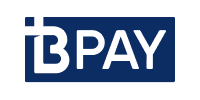 Fast deposits
Very reliable
AUD only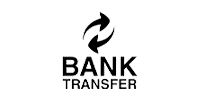 Safest option
All bookies have it
Slow withdrawals
We have to agree with you, Masterpass simply does not bring a lot of options to the table. Because of this, you might be feeling the urge to look for other options. If that's the case, choose one of the following payment providers. These have been accepted by the Australian betting community, and they dominate this part of the market share.
Masterpass FAQs
I believe something's wrong with my Masterpass Card. What should I do?
Regardless of what the suspicious activity is, call the customer support number provided on the Masterpass Card. This usually is the bank number or the agency which issues the card on behalf of the bank. Either way, they will give you the instructions and/or block the card for the time being until the issue is resolved.
Is there a MasterPass mobile app available?
Yes, there is a MasterPass dedicated mobile app available for free download. To get the app, visit the Google Play Store or the App Store.
Is there any difference between Mobile and Card Transactions?
Absolutely no. The same platform is used. Whether it's a POS or an online transaction, purchase, a deposit, all transactions are subject to the same terms.