Electronic Funds Transfer Betting Sites in Australia
If you're here, you're probably looking for the best electronic funds transfer betting sites in Australia, and we have to say, we can't really agree with your choice of payment methods. Nevertheless, the problem is not what payment method you're going to use, but where you're going to make all those deposits and/or withdrawals.
Jump straight to: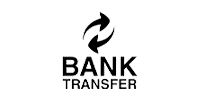 Punters who have used this service in the past can jump straight to the top 5 electronic funds transfer betting sites in Australia. Those who are new to electronic funds transfer, what it is, how it works, and how do online bookmakers treat it, can scroll down and get familiar with this "universal payment provider". First stop, the Top 5 Betting Sites in Australia that accept Electronic Funds Transfers!
Top 5 Electronic Funds Transfer Betting Sites in Australia
Betting Site
Best Feature
Secure Link
T&Cs
bet365

Best Live Streaming

Visit Site

Geo restrictions apply. You must have a funded account or have placed a bet in the last 24 hours to access. Under Australian law, we are required to inform you that Live Streaming on bet365 is exempt from Parts 3 and 4 of the Broadcasting Services (Online Content Service Provider Rules) 2018. Gamble Responsibly. Call Gambler's Help; National Gambling Helpline: 1800 858 858 or visit www.gamblinghelponline.org.au 18+

PlayUp

Great Sports Coverage

Visit Site

Key Player on the AUS Betting Scene

Unibet

Watch and bet live!

Visit Site

Reliable Bookmaker with Flawless Track Record

BlueBet

Weekly Specials

Visit Site

Variety of Betting Markets

Palmerbet

Great App

Visit Site

Traditional Values and Great Betting App
These are the best online betting sites that welcome Aussies or are operated by Aussies for the most part, yet they do accept electronic funds transfers as depositing means and they're able to pay out any winnings in the same manner. Most of these names are extremely popular in Australia, and some have even reached global stardom. They all offer an excellent selection of odds for sports and horse racing betting, as well as solid bet apps and a plethora of other features.
For what it's worth, we already hinted earlier that we're not inclined to electronic funds transfers, mainly because they're inconvenient and make a lot of hassle. Unsurprisingly, the majority of Aussie punters agrees with us! We're not here to judge anyone. You asked for it, we gave it to you, the top-rated Aussie electronic funds transfer betting sites.
How to Deposit via Electronic Funds Transfer?
It's pretty straightforward to make a deposit via electronic funds transfer. You should first make sure your bank account is valid and that you have enough funds to make the transfer. After that just log in with your betting site and chose electronic bank transfer from the list of available payment options. You'll be prompted by a pop-up window where you should enter your banking details. Be careful! You must enter accurate data for the transfer to work. If you have any doubts, don't hesitate to contact customer support. Once you have entered all the details and the amount you wish to deposit, just confirm the transaction, and that's it!
To make it even easier for you, we have created a quick guide on how to make a deposit via electronic bank transfer. Follow the steps, and you'll be done in no time!
Deposit via Bank Transfer at Bet365 Australia
The acclaimed be365 is one of the top electronic funds transfer betting sites. As a matter of fact, we think it goes above and beyond when it comes to sports betting, which is why it sits in the first place on our list. Moreover, bet365 is not a big brand in Australia only, it's a renowned betting site with a global presence.
You can find the bank transfer details displayed in the deposit area or the cashier. All you have to do is deposit to the account specified there. In case you have access to online banking, even better! You don't have to visit your local bank, instead, you can do it from the comfort of your phone, and/or with your smartphone.
Why is bet365 considered a leading betting site? Check out our bet365 Australia review and find out!
Deposit with bank transfer at bet365 Australia
Bank Transfers Accepted at Unibet Australia
Unibet Australia is not slacking behind, accepting bank transfers and a number of other payment methods. Make no mistake, even though it's 3rd in our list, Unibet can easily match the services and the odds the first two can provide.
Like the other two, Unibet has a dedicated page for Aussie punters. This makes it way more convenient to deposit and withdraw via bank transfers. It is without any doubts worthy of the 3rd place on our best electronic funds transfer betting sites. Check out our Unibet Australia review while you're here!
Deposit with bank transfer at Unibet Australia
BlueBet Australia Services Bank Transfer Punters
BlueBet is a 100% Australian bookmaker, so if you're in for a patriotic punt, this is the operator for you. The sportsbook covers all sports and there are a lot of markets to choose, which sometimes can somewhat of a problem. It's more difficult to make a decision when there are so many options!
BlueBet welcomes your bank transfer deposits, or to be precise, your Electronic Funds transfer. You will not be charged a single cent for the deposits at BlueBet. Any charges you might incur will go to your bank.
Deposit with bank transfer at BlueBet
Electronic Funds Transfer, eCheck or ACH – Is it all the Same?
In Australia, it's Electronic Fund Transfer, but in the US it's called eCheck. ACH is more popular in the United Kingdom. Overall, they should be the same, but there are insignificant differences such as fees, documents required, and the time it takes for the transaction to be fully processed.
Electronic Funds Transfers are promoted by most financial institutions and they hold an important place in the business sphere, but not amongst punters.
Before we move on to the specific, the Electronic Funds Transfers are governed by the Australian Securities and Investments Commission. There's a detailed handbook which contains the customers' rights, the obligations the business has to fulfil and all responsibilities the consumer has. It's safe to say that they're 100% legal, 100% safe, and frankly speaking, they're a tell that an online bookmaker is dedicated to Aussie punters.
Electronic Funds Transfer Advantages
Besides being available everywhere by default, bank transfers have a few other advantages, which do not deviate from what other payment methods can deliver. Even some of us at Aussiebet still favour bank transfers. Here's what common sense tells us about bank transfers:
Widely available, even at new Australian bookmakers 
Cannot be Stolen, unlike credit cards
Great for Punters who are dealing with Compulsive Betting
Guarantees Strict and Transparent Cash Flow
They Make Withdrawals Possible
Withdrawals are Also Easier to Carry Out
Even we were surprised by how many advantages we can point out. Before we started preparing this page, we actually considered bank transfers to be the worst of the worst.
Electronic Funds Transfer Disadvantages
You don't necessarily have to be an expert of financial services to have the slightest clue whether a payment method comes with no disadvantages. However, it might be difficult for you to clearly identify all of them. Bank transfers are a safe and reliable payment method which comes with a series of inconveniences if not ordered online.
Transactions Cannot Be Reversed
Prone to Mistakes
Transactions take Several Days
Not the best, but by all means, not the worst. Some punters deposit and withdraw via bank transfers, not even considering e-wallets and credit cards. It's safe to call these traditional punters.
Electronic Funds Transfer Betting Sites – Fees & Processing Time
Banks are vocal about the fees they charge on Electronic Funds Transfers, but only if the transactions are international. It's highly unlikely that you will come across a list of fees for domestic transactions. That's because if the bookmaker is sending money to a local bank, even better, to the same bank that's servicing them, there are no fees whatsoever.
Nevertheless, if you decide to withdraw via Electronic Funds Transfer or Bank Wire Transfer, it's highly likely that you will have to cover a fee in the range of $12 to $30, depending on the bank that's processing the transaction.
Electronic Funds Transfer withdrawals can be completed within 24 hours at best, whereas the average is 36h to 72h. It appears slow, but if benchmarked with other withdrawal methods, Electronic Funds Transfers are not all that bad.
Bank Transfers Require Extra Attention to Transfer Details
Because they're manual! Whether you do it online or you actually go to the bank to make the deposit, you're going to have to manually insert the bank account details of the respective betting site. This is one of the reasons why slowly but surely bank transfers are moving out of the way, and the gap is filled by the services of e-wallets and direct online banking, which are faster and convenient.
Getting one number wrong and the transfer is going to bounce, or the worst-case scenario, the money is going to go to a different account. This can raise many problems, which to be honest, cannot be dealt with easily. This leads us to the next disadvantage.
It doesn't have to be the account number, it can be the address! Basically, any piece of the information you have to provide has to be accurate. Any mistakes can be costly, especially if it's an international transfer. In practice, you'll have to pay the fees for two transfers. This is another reason why you should join an electronic funds transfer betting sites located in Australia.
Electronic Funds Transfers Cannot Be Reversed on Demand
And the worst part, you cannot do it on demand. If mistakes happen, and it's likely that they will happen eventually, the customer is not allowed to reverse it, like in the case of PayPal for instance. Instead, the customer needs to file a request, stating that there's been a mistake, and then the bank contacts the "accidental" beneficiary, requesting the money to be sent back. This usually is done with the beneficiary's bank as a mediator.
It can take many days before this issue is resolved. Be careful with your future bank transfers. Always better to be safe than sorry.
Bank Transfers/ Bank Wire Transfers/ Electronic Funds Transfers are NOT Instant
Although the current state of technology leads us to believe otherwise, some things have not yet changed. For example, bank transfer deposits still take several days to complete. The transaction is delayed due to legal and security matters.
The best case scenario is the money arrives the following day, or within 36 hours. However, to do this, you have to deposit before a certain point during the day. This largely depends on your bank. Whether you deposit or withdraw, you cannot avoid this delay. Regardless of the bank, regardless of how much you pay, no betting site is capable to process a bank transfer instantly! After all, it's not up to the betting site, it's the bank's doing most of the work. Do not worry, the aforementioned electronic funds transfer betting sites accept other payment options as well.
You Need Photo ID to Make a Transfer at the Bank
Credit cards can be lost or stolen, e-wallets are easily hacked, whereas bank transfers are completely safe. Nobody can steal your bank account. Even if something happens to your money, and it's not your responsibility, the bank will be willing to compensate you in any way possible.
If you're doing this online, you're probably using your encrypted key provided by the bank. If you're not given one, most likely you have a password or a PIN number which only you have possession of. Whatever it is, bank transfers boast the highest level of security and protection for your money. All of a sudden, electronic funds transfer betting sites seem like a good deal.
Delayed Transactions Give the Punter More Time
Punters who have a tough time controlling themselves, how much they spend on betting, how often they do it should switch to bank transfer deposits. Compulsive means "coming from irresistible urge" which rarely lasts for a long time. Bank transfers are the ideal payment solution for this kind of a problem.
Sure, it's not a feature for all of us, but there are people who still haven't figured it out, and this just might help them out. Betting should be fun and exciting, however, nobody likes to lose, so make every single bet counts!
The Betting Site Pays Out the Money to the Depositing Account
Whenever a customer submits a withdrawal request, the bookmaker needs to verify the customer's identity and the payment method if necessary. Customers who deposit via bank transfer or electronic funds transfer are subject to the more lenient procedure. With that being said, the bookie simply pays out the money to the same account through which you've made your deposit. Then again, the finance department has all the liberty and the right to request additional documents if they deem it necessary.
In case you deposit with POLi, BPAY, FlexePIN or any other payment method that doesn't enable you to receive money, bank transfers are the safety net. Any legal, licensed, legit betting site is capable of paying out winnings via bank transfers, especially if it's located in Australia like the top 5 electronic funds transfer betting sites are.
Bank Transfer Betting Sites in Australia
Those of you who are conservative, traditional might be a better word, can make deposits via "traditional bank transfers". If you have the time, and you're not in a rush, you can go to your local branch and make the deposit. Most banks enable their customers to initiate transactions from the comfort of their homes, which leads us to the internet, or online banking. This certainly makes the whole experience more pleasant.
The fact is, all online bookmakers in Australia accept bank transfer deposits. In case the bank details are not displayed, contact customer support and they will promptly provide you with the information you need to make the deposit. However, you will have to wait a couple of days at best before you're allowed to bet with real money. Like we said, proceed with bank transfer deposits only if you're not in a hurry. Otherwise, please obtain one of the alternative payment methods and make your online sports betting experience joyful and hassle-free.
And remember to bet in AUD. If by any chance you register an account with an international bookmaker in a currency other than the AUD, you're headed for a disaster. Since the system is automated, you will be incurring extra charges for no reason!
Any idea what bookmaker you're going to join? Take another look at the top 5 betting sites in Australia that support Electronic Funds Transfers, make that deposit and start betting!
Electronic Funds Transfer Alternatives for Aussie Online Punters
Funding your betting cash balance and withdrawing the winnings from the said betting is rather important, especially the time it takes for the money to get to and from the bookmaker. Nobody likes to wait, which is why online bookmakers have gone the distance to bring in the services of other payment providers that are more convenient, punter-friendly, cost and time efficient!
You know them, we know them, and online bookmakers support them!
Bank Transfer Alternatives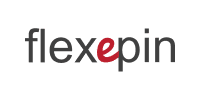 Instant deposits
No fees
Deposits only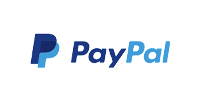 Very safe
Mobile friendly
Transfer fees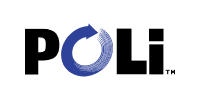 Easy to use
Australian company
No withdraws
These 3 are the best alternatives you can opt for. Each of them comes with its own advantages, but PayPal is by far the best deposit and withdrawal method for Aussie punters. Nevertheless, POLi is also quite good. In fact, it's the most popular deposit method in Australia among punters. Online bookmakers are aware of the situation, and have made sure POLi deposits are free of charge and instant! Typically, punters who choose to deposit via POLi get their winnings out via bank transfers, such as the Electronic Funds Transfer.
FlexePIN is unique. It's not as convenient, but it's great because it adds another layer of privacy, which you don't have if you opt for the other two. Getting FlexePIN is as easy as buying candy from the local store. Just make sure you don't give your 16 digit PIN to anyone. It's what matters most. It's what the online vendor, or in this case, the online bookmaker will ask of you during the depositing process.
Electronic Funds Transfer FAQs
Are there different types of Electronic Funds Transfers?
As a matter of fact, yes, there are. Depending on your status in the bank, you can request or make debit or credit EFT. We recommend using debit EFT to avoid additional charges.
Can I make EFTs on the Internet?
Contact your bank and they will provide you with detailed instructions. You will need a PC and Internet Access. That's pretty much it. Also, you do need to have an account with the bank.
What are EFT's more popular alternatives?
Its direct alternatives are BPAY and POLi, both of which are Australian. The first comes with a reasonable transaction delay, whereas the latter is instant. We recommend PayPal as your go-to payment method. If you're not fond of it, POLi is the second-best deposit method for Aussie punters.