NETELLER Betting Sites
What are the best NETELLER betting sites for Australian punters? Evaluating each and every top-rated bookmaker can be a serious struggle. Fortunately for you, we already did all of the heavy liftings.
Jump straight to: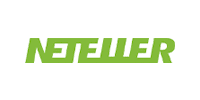 We give you the top online bookmakers that accept NETELLER in Australia. We're also going to talk about the terms of using and how to deposit with NETELLER at betting sites. If you're confident with your knowledge of NETELLER, jump straight to the best betting sites that accept NETELLER.
Top NETELLER Bookmakers in Australia
Betting Site
Best Feature
Secure Link
T&Cs
Unibet

Watch and bet live!

Visit Site

Reliable Bookmaker with Flawless Track Record
NETELLER is a highly versatile payment solution with a global presence, and millions of customers, some of which are based in Australia. Nevertheless, it does not have as strong of a presence in Australia as it does in Europe. For what it's worth, NETELLER's network has touched upon the down under, and it doesn't look like it's doing a good job so far.
Australian NETELLER Betting Sites
Surprisingly, but Australian online betting sites, the ones that are licensed in Australia, are not that fond of the globally renowned NETELLER. Even its bigger brother, Skrill is not that well accepted. For what it's worth, NETELLER still has its own, decent, loyal customer base, which not necessarily belongs to the punter family.
Seeing NETELLER among the payment options is a hint that you might be dealing with an international bookmaker. It might be under a different name after all, acquisitions and mergers occur more often than some of you might think. As these international bookmakers enter the Australian market, they bring along an entire fleet of payment providers, amongst which is NETELLER. They simply add the Australian payment providers and voila, it looks like an Australian bookmaker that's been there for years!
NETELLER Advantages
NETELLER is a highly versatile payment provider, no wonder its key competitor acquired it a few years ago. With the acquisition, Skrill ensured its success in the foreseeable future. Let's also not forget that Paysafecard is also part of the Skrill ever-growing family.
Extremely fast, making it a great choice for live sports betting 
Mobile Deposits power Mobile Betting
Withdrawal Option
Many Currencies Supported
Simple and Easy to Use
We're going to try to grasp all of the benefits and the advantages NETELLER gives to you in betting sites. To be precise, which advantages NETELLER brings at international online bookmakers.
NETELLER Disadvantages
Let's point out the NETELLER disadvantages first because we like to focus more on the advantages. That being said, there are more pros than there are NETELLER cons. As a matter of fact, there are only two major disadvantages, the rest are subject to individual preferences, and we don't talk about that.
Relatively High Fees
Avoided by Many Institutions
They have a good thing going, in spite of these flaws, nothing's in NETELLER's way to dominance. Well, betting sites with PayPal are currently much more prominent, and Skrill is also trying to take part of their market share. Regarding the Australian betting market, NETELLER does not have its "default" position. For what it's worts, let's see why's NETELLER in the situation it currently is in Australia.
Are there NETELLER Deposit Fees at Online Bookmakers?
E-wallets have cultivated a reputation like no other type of payment provider. Their biggest and most important feature is that the transactions are instant, meaning they are processed as soon as the money is released from one of the two parties.
There's an initial funding fee, which you will have to pay unless you fund your NETELLER account via bank transfer. The funding fees depend on the payment method you choose, and they are in the range of 1% to a staggering 8%. Funding your NETELLER e-wallet with POLi, BPAY or credit cards bears fees of 1.5%, 2.5% and up to 4.95% if you do so with VISA.
The actual deposit to the betting site is free of charge. We recommend depositing a hefty amount of money to your NETELLER account. Once the money is there, you do not have to worry about any fees whatsoever. Don't forget, you can use your NETELLER to make online purchases as well. You're a human that has access to the World Wide Web, you're not just a punter.
Why is NETELLER Avoided by Some Online Businesses?
It's not avoided per se, it's just that many business entities, but customers as well, will go the distance to find an alternative, such as PayPal for instance. This is because NETELLER has no buyer protection policy. In other words, the punter, or the buyer is left hanging out to dry if things go south. That's one of the reasons why you may find NETELLER to be restricted as a payment method for some betting sign up bonuses.
For what it's worth, some of the best international NETELLER betting sites, especially the ones in Europe rely heavily on NETELLER and Skrill, whereas UK punters usually choose PayPal over any other payment option.
So, to clarify, there's nothing horrendous about NETELLER. Arguably, it's a matter of personal preferences, and what online buyers consider important. If speed and flexibility are what you're looking for, then NETELLER is an absolute contender for the top 3 payment options you have at your disposal.
Mobile Betting Made Possible with NETELLER
Unsurprisingly, NETELLER had its windfall with the introduction of smartphones. It shifted online businesses and the Internet in general, in a new direction. This e-wallet allows punters to fund their betting site accounts on the go. Additionally, you can fund your NETELLER account with your smartphone or tablet whenever you please.
It gives punters total control over their betting site accounts. You forgot to place your bets? You don't even have your betting account funded yet? NETELLER provides you with the means to change this quickly! The deposit won't take more than a few minutes to complete. Moreover, you do not need to verify your identity or anything of that nature, at least not yet! You can place your real money bets, and follow the matches, thanks to your smartphone. Speaking of which, NETELLER supports both iOS and Android mobile devices. In case you have a windows mobile device, there's nothing to worry about because NETELLER is Windows-friendly as well.
How to Deposit with NETELLER at Betting Sites?
NETELLER is an e-wallet, and as such, it enables punters to store cash and use it online for funding their respective betting accounts. First and foremost, you need to have a NETELLER account. We're going to assume that you already have one. If it's a fresh account, you need to fund it, transfer some cash before you attempt to make any deposits at betting sites.
Some of the advantages of having a global presence are easy to access and the ability to expand the existing network of clients and customers with ease. Aussies can fund their NETELLER accounts via POLi and BPAY. You can also deposit money to your NETELLER account via credit and debit cards, bank transfers and any other international e-wallet that's present in Australia. Bear in mind, depositing to your NETELLER account bears a fee, and we're going to talk about that in the next section.
It's simple, easy, and the deposits are instant!
NETELLER Withdrawals at Australian Betting Sites
NETELLER, like Skrill and PayPal, supports withdrawals from betting sites. As a matter of fact, these 2 are the most popular payment methods in general amongst punters, both individuals who are into sports betting and online gaming. The best part, you do not have to pay any fees to get your money out of the betting agency. The money is transferred in full amount, without any deductions, as long as you're not playing in a currency other than AUD.
However, there's a big "however" here. There's a fee, which applies for withdrawing money FROM your NETELLER account, to, say, your bank account. This will cost you roughly $10. Making NETELLER withdrawals frequently sure is pricey, which is why you shouldn't do it often. Don't forget, you can use to make online purchases with NETELLER!
It is distinctive for international online bookmakers. That's because Australia is a distinctive market as well. Bank transfers are not that costly, like in the EU or the UK, and Aussies also have POLi and BPAY. Moreover, PayPal is available at all online bookmakers that hold an Australian license. We'll let you come to the obvious conclusion.
How Long Do NETELLER Bookmaker Withdrawals Take?
If it was up to NETELLER, you'd have your money immediately. However, bookmakers have to check your documents and validate the withdrawal before the money is released. As soon as the finance department gives the green light, the money arrives in your NETELLER account. In most cases, NETELLER withdrawals are processed within 24 hours following the withdrawal request, if you have all the documents in place.
It might take up to 48 hours, but considering the size of the Australian market, and the number of punters that are active, this shouldn't be happening to you. Fortunately, Australian online bookmakers try to be courteous and deliver a pleasant experience, even when it comes to making withdrawals.
NETELLER, The Recommended Payment Method at International Online Bookmakers
Although not recommended, there are international NETELLER betting sites that accept wagers from Aussie punters, yet they do not have an Australian license. Why would you do that when you have a wide array of bookmakers licensed in Australia? Exactly! For what it's worth, international NETELLER betting sites allow Australian punters to deposit and bet in AUD, which makes the whole global adventure thing feel like a local one. Even if the bookmaker does not accept POLi, for instance, NETELLER can be the bridge between you and the international bookmaker that has caught your attention.
For now, this is all you need to know. In fact, that's all there is to know as far as NETELLER is concerned and how NETELLER punters are treated at online betting sites. You are fully prepared to join any of the top 2 betting sites that accept NETELLER in Australia! Fancy getting to know the bookmaker better? Check out our review just to be sure you know what you can expect.
Neteller Company Info

| | |
| --- | --- |
| Name | Neteller |
| Head office | London |
| Founded in | 1999 |
| CEO | Lorenzo Pellegrino |
NETELLER Alternatives at Australian Bookmakers
Neteller Alternatives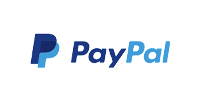 Fast transfers
Very safe
Few bookies have it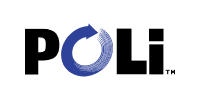 100% Australian
Instant deposits
No withdrawals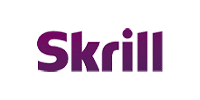 Multiple currencies
Mobile friendly
Bonus issues
This is going to be a reiteration of everything we said about NETELLER by now. Take it as a conclusion.
NETELLER's fast and highly versatile, but it's not trusted by all. These qualities put it firmly ahead of payment options such as FlexePIN and BPAY, yet it's behind PayPal and POLi. The ability to deposit instantly is a great advantage. However, punters who are not easily triggered, experienced punters who plan ahead will find what they need in BPAY, without paying the extra fees of NETELLER. Then again, there's POLi, a payment provider available to Australian individuals exclusively, which comes with low fees, but it does not support betting site withdrawals.
NETELLER betting sites also accept credit cards, which are still the universal deposit methods, although not the go-to ones.
NETELLER FAQs
How long does it take to verify a NETELLER account?
There are ways in which you can verify your account in less than 2 hours, but this requires a smartphone. Prior to this update, which is also the standard procedure, it took between 10 and 12 hours to verify your NETELLER account. For more information, you should log in to your NETELLER account and follow the step by step guide.
What limits do NETELLER accounts have?
It all depends if the NETELLER account is verified or not. An unverified account comes with a "lifetime" limit of $500, $1,500 or $2,000, depending on the country of residence. A verified account has daily/weekly/monthly limits of $5,000/$18,000/$45,000. However, these are subject to change. For example, a Gold NETELLER account can receive up to $50,000 per transaction!
What's the best way to fund my NETELLER e-wallet?
The simplest way to do this is via credit cards. Alternatively, you can fund it with direct only banking methods, such as POLi and/or BPAY.