Bookmaker Reviews in Australia
Online sports and racing betting is becoming very popular in Australia. There are tens of online bookies available, so it can be hard to know what is the best option. The primary goal of AussieBet.com is to help Australian punters find betting operators that best suit their needs. We do this by creating the most in-depth and unbiased bookmaker reviews.
You can learn more about our review process down below. We explain all the main factors we consider when creating betting reviews and break down the whole reviewing process.
Australian Bookmakers List
#
Betting Site
Best Feature
Secure Link
T&Cs

1.

bet365

Best Live Streaming

Visit Site

Geo restrictions apply. You must have a funded account or have placed a bet in the last 24 hours to access. Under Australian law, we are required to inform you that Live Streaming on bet365 is exempt from Parts 3 and 4 of the Broadcasting Services (Online Content Service Provider Rules) 2018. Gamble Responsibly. Call Gambler's Help; National Gambling Helpline: 1800 858 858 or visit www.gamblinghelponline.org.au 18+

2.

Unibet

Watch and bet live!

Visit Site

Reliable Bookmaker with Flawless Track Record

3.

PlayUp

Great Sports Coverage

Visit Site

Key Player on the AUS Betting Scene

4.

Palmerbet

Great App

Visit Site

Traditional Values and Great Betting App

5.

Betfair

Betting Exchange

Visit Site

Unique Betting Product - So Far Undisputed

6.

BlueBet

Weekly Specials

Visit Site

Variety of Betting Markets

7.

Picklebet

Sports and eSports markets on offer

Visit Site

Great eSports and sports offering

8.

Draftstars

Leading Fantasy Sports Betting Site

Visit Site

POLi for Quick FS Tournament Buy-ins

9.

Elitebet

Quick website

Visit Site

10.

Sportsbet

Strong NRL Bettting

Visit Site

Consider other Alternatives

11.

Bbet Review

Deep horse racing coverage

Visit Site

12.

BetDeluxe

Great Horse Racing Offer

Visit Site

13.

BetEasy

Live Racing

Visit Site

Embodiment of Synergy in the AU Betting Industry!

14.

BetStar

BetStar Card

Visit Site

Bet365 is capable to deliver way more than BetStar

15.

Buddybet

Bet against friends

Visit Site

16.

DraftKings

Reliable fantasy sports platform

Visit Site

One of the Best Fantasy Sports Sites!

17.

Giant Lottos

Lotto syndicates

Visit Site

18.

Ladbrokes

Live Streaming

Visit Site

bet365 is a Much Better Option!

19.

LottoGo

All Top Lotteries Offered

Visit Site

T&Cs: *18+. Each ticket is a 1/50th share. LottoGo.com T&Cs apply. Gamble Responsibly 1800 858 858

20.

Lottoland

Visit Site

The Go-to Lottery Betting Site!

21.

Moneyball

Strong Fantasy Sports Platform

Visit Site

One of the Best Fantasy Sports Sites!

22.

Neds

Punters Toolbox

Visit Site

Bet365 offers way more consistent offer and service.

23.

PlayON Review

Great selection of fantasy sports

Visit Site

24.

PointsBet

Spread Betting Available

Visit Site

Spread Betting Available!

25.

RobWaterhouse.com

Excellent racing betting offer

Visit Site

26.

SportChamps

Bet Against Other Punters

Visit Site

Lots of Betting Surprises

27.

SportsBetting Review

Great selection of sports and racing

Visit Site

28.

Swopstakes

The only sweepstakes operator

Visit Site

29.

TAB

The Edge - Predictions

Visit Site

Bookmaker with Traditional AU Betting Values

30.

TexBet

Excellent Racing Offer

Visit Site

31.

The Lottery Office

All of the top lotteries are available

Visit Site

Australia's no.1 lottery site!

32.

TopSport

Fast website

Visit Site

33.

UBET

Competitive odds for racing

Visit Site

UBET Takes You One Step Closer to the Action!

34.

WinnersBet

Excellent racing betting offer

Visit Site
This is the list of all bookmaker reviews we have on our site. You can click the link to read a full review and learn everything there is to know about that particular bookie, or go directly to their site and see for yourself what they're all about. We put the best Australian betting sites at the top of our list, so if you're not sure where to go, those ones are a safe choice.
If we have determined that some bookie just isn't good enough, we will say that straight away. However, each of the operators offers something specific, so before deciding where to bet, it would be best to take a look at our in-depth Australian bookmaker reviews.
The Experts Behind Our Reviews
All the reviews are created by our in-house experts, which guarantees consistency and quality. We don't outsource any of them to third-party writers, meaning that everything you can find here is based on our own research.
You can check out the full list of articles for every author or read more about their professional background. Apart from betting reviews, they also write all other pages you can find on AussieBet.com, such as the best cricket betting sites or best NBA bookmakers.
Criteria We Use
We use the same criteria to review every Australian betting agency. That way, every operator gets equal treatment, and we have consistency across all our reviews. We explain below the most important factors we consider, such as security, quality of odds and mobile betting apps. But note there are many more minor things we also look into that aren't mentioned here.
If you can't decide whether a betting site is right for you, try examining the things we mention here. If a bookmaker checks most of these boxes, you can be sure they are solid.
Security

The first thing we check when reviewing any betting site is whether they have a valid betting license issued by the Australian government. Unregistered bookmakers aren't safe, so always double-check if you're betting with a legal operator. We also check if a bookie has SSL encryption and all the usual player protection tools, such as self-exclusion and spending limits.

Selection of Sports and Markets

Top Australian betting sites offer over 30 sports for betting, so don't settle for anything less. They cover everything from the most popular leagues, like NRL, AFL, NBA and IPL, to the niche sports like darts and snooker. Best operators also have an abundance of betting markets, usually between 100 and 150 for popular NRL or NBA matches.

Quality of Odds

It's hard to definitively say what bookie offers the best odds since prices constantly change. However, we do the odds comparison test for every bookie just to give you an overview of where that particular operator stands compared to others. You should always conduct your own odds comparison test before placing any bet since that's the only way to ensure you're getting the best offer available.

Payment Methods

Best bookies offer at least 5 or 6 popular betting payment methods, like Visa, MasterCard, POLi, BPAY, PayPal and Apple Pay. PayPal is probably the most convenient one, so if you see this payment method available at a betting site, you can be sure you're dealing with a solid operator. We also test the deposit and withdrawal times so you know what to expect.

Mobile Apps

Having native betting apps for iOS and Android is a complete must-have in today's world. We take it as a big minus if a bookmaker still doesn't have dedicated betting apps. Every app is tested for responsiveness and ease of use, so you won't have to do it on your own. We also include the latest screenshots of the tested betting apps in almost every review.

Live Betting and Live Streaming

In Australia, live sports betting is pretty complicated since punters must call a bookie to place an in-play bet. Regardless of this, we still examine a selection of live markets and the quality of in-play odds in our reviews. We also test live streaming and check the sports and racing coverage in case a betting site offers this feature.
Our Reviewing Process
These are the steps we take when reviewing any Aussie online sportsbook. You can follow these steps when assessing bookies on your own to avoid missing anything important. We check every part of a betting site, including betting bonuses, even though Australian laws forbid publically advertising any bonus related information.
The best thing about having a standardized review process is that it ensures all our reviews cover the most important things and allow us to make precise, data-based comparisons. Also, it makes our articles much easier to understand, even if you're just starting with online betting.
How to Pick the Best Betting Site
Since so many options are available, it can be hard to decide what betting site to pick. Luckily, at AussieBet, we list bookmakers for everybody's taste. We select the best new bookmakers, top live streaming sites, and the best betting providers for each sport and league.
If you're unsure where to start, check out our guide below, where we explain in great detail how to find the perfect bookie for you with the help of our reviews.
1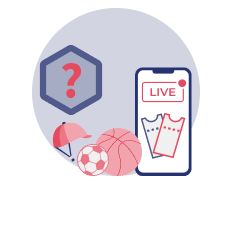 Think about your priorities
Some punters want to have live streaming available, while others are all about betting apps. Identify priorities to pick the best site for you.
2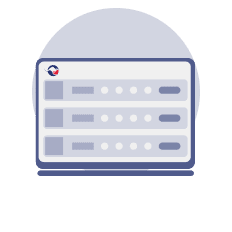 Check out our listings
We have a betting site for everyone's taste, so get your priorities straight and browse some of our top lists.
3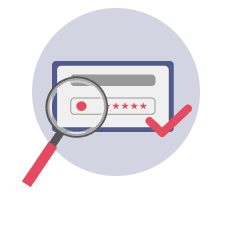 Read a review
Once you have shortlisted a few bookmakers, go to some of our reviews to learn more details about those operators.
4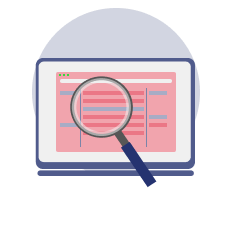 Look at the relevant sections
You should read the whole review, but if you lack time, glimpse over the quick overview and read the most relevant sections.
5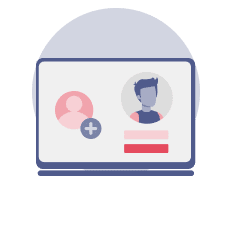 Sign up
Once you decide where to bet, click the link in the review that leads to the betting site and register an account. Good luck!
Why You Should Trust AussieBet Reviews
With so many shady betting sites out there, it's essential to find a trustworthy reviewer. Here are a few reasons why you should pick AussieBet as your go-to place for online betting reviews.
Thousands of Aussie punters trust our website to deliver them the best possible betting-related advice. If you're still unsure whether to proceed, take a look at a few things we do well and a few other areas where we could improve so you have all the info necessary to make an informed decision.
AussieBet Pros
Our reviews are based on facts and data

AussieBet is a household name in Australia with a long history of excellence

We offer the most detailed reviews on the market

We provide the best bookies for different sports, payment methods etc.

All our reviews are regularly updated

We list only licenced and regulated betting sites
AussieBet Cons
We still haven't reviewed all Aussie bookmakers

We still don't offer daily news and tips
Why You Shouldn't Trust All Reviews
Unfortunately, not all online bet reviews are to be trusted. There are plenty of reasons why you shouldn't believe everything you read on the internet, and we list below a few of the most common reasons why some online bookmaker reviews aren't reliable. If you notice any of these, we advise you to go and check other sources as well.
Bias

We all have our personal opinions, so it can be hard to stay completely unbiased when reviewing online betting sites. That's why we base our reviews on real-life data and make sure our experts cross-check each other work to ensure all our articles are completely objective.

Lacking Detail

Since all betting sites offer more or less the same product, the details are what makes a world of difference. Sportsbook reviews that mention only general information and don't cover any specific details are not to be trusted. You should look for articles that make claims backed with precise data.

Outdated Information

Sports on offer, a selection of markets, live streaming coverage, and betting features are just some things that are constantly changing. The online betting market is very competitive, so operators always try to improve and release new features. That's why it's crucial always to have access to the latest information.

Malicious Intentions

As we mentioned a few times before, you should avoid unregulated betting sites. You don't have any protection when playing with them, which can lead to a situation where they simply refuse to pay you your winnings or mismanage your personal data. Unfortunately, some review sites still feature and recommend bookmakers like these.

Not Australia Focused

Many betting review sites cover multiple countries, not only Australia. That means they don't know the needs and habits of Aussie punters and usually offer just basic information. You don't want to waste your time on info that's relevant only to European or US punters. That's why AussieBet is and always will be 100% Australian.
Conclusion
AussieBet is a 100% Australian betting review website with a long history of excellence. Our experts write reviews based on real-life data and findings from our own research. We list only licensed bookmakers on our site, so you can be sure that every betting site you see here is safe to use.
If you want to learn more about any of the betting sites you see on this page, check out some of our reviews. You can also visit the bookmaker's site directly and see for yourself what they have on offer.
Bookmaker Reviews FAQs
Where can I find the best online betting reviews?
Here at AussieBet.com we make the best online betting reviews by looking closely at things like odds, site structure, customer support and betting apps. This way, we can precisely determine which bookmakers are worth your time. Check out the full list of our bookie reviews for more info.
What is the best betting site in Australia?
There are several excellent betting sites available to Australian players, and we list all of them at the beginning of this page. The best ones, in our opinion, are Unibet, bet365 and BlueBet.
How do I know if a bookie is safe?
The easiest way to learn whether a bookie is reliable is to check if it holds one of the official betting licences issued by the Australian Government. Most bookmakers have it displayed in the footer of their sites. If the seal of approval is there, you can be sure that the betting site is legit.
Can I place in-play bets at Australian bookmakers?
Yes, you can. But because of Government laws, bookies aren't allowed to accept live bets online, so you'll have to pick up the phone and give them a call to proceed with your wager.
Are betting sites legal in Australia?
Yes, betting sites are fully legal in Australia. However, you should know that Aussie bookies aren't allowed to advertise any betting bonuses, which is why you don't see any welcome promotions on our pages either. Also, online live betting is forbidden, meaning you'll have to call the bookmaker to place an in-play bet.
Can I bet on mobile?
Yes, you can bet on mobile. Every betting site we recommend has native betting apps for iOS and Android devices. These apps have all markets, odds, and betting features of desktop betting sites, so you won't miss anything when betting on the go.
How can I find the best betting site for me?
You should consider several important factors when picking your next bookmaker, such as licenses, mobile apps, quality of odds, selection of bonuses and so on. If you're not sure where to start, check out the full list of the top Aussie bookmakers we feature on this page.