AFL Betting Sites in Australia
Sport doesn't get much more Australian than AFL (Australian Football League). Aussie punters love to have a bet on the AFL and if you are one of those, this guide to the best AFL betting sites is well worth a read.
Our AFL experts looked at things like quality of odds and selection of markers to come up with the list of top 7 AFL betting sites. Scroll down to check out our top picks or jump straight to other sections, such as the best betting apps or most popular AFL markets.
Top 7 Australian AFL Betting Sites
It was a very close run thing as all of the Australian AFL bookmakers we looked at had lots going for them. However, in the end, we had to go for bet365 as the top AFL betting site for Aussies. This bookie has a good number of markets and a host of additional features and they just about edged Unibet and Palmerbet when it came to betting on the AFL. You can see the list of the top Australian AFL betting sites above.
bet365 – No1 For AFL Betting!
As we mentioned earlier, bet365 is a great option for betting on the AFL. If you are looking to place a match bet, futures bet or any other type of wager on the AFL, then bet365 could be the perfect AFL betting site for you. They also form outright Brownlow Medal winner markets, including a Most Individual Player Club Votes market as well. Find out more in our bet365 review.
Superb live streaming
Betting app for iOS and Android
Good number of payment methods
Excellent customer support
Visit bet365 Website
AFL Odds – Get The Best Price!
No matter whether it is a match betting wager you are placing or if you are having a futures market punt, your top priority should always be finding the best AFL odds.
The odds you get have a direct impact on your eventual returns so if you are serious about making a profit from AFL betting then you need to ensure you are getting the best price possible. Below we look at the odds for the upcoming AFL season and you will see just how much odds can vary between bookmakers.
AFL Premiership Odds Comparison
Take a look at our odds table where we compare prices only from the best AFL betting sites in Australia!
AFL Premiership Winner Odds 2022

| Team | bet365 | Palmerbet | Unibet |
| --- | --- | --- | --- |
| Melbourne | 4.6 | 4.6 | 4.5 |
| Western Bulldogs | 7.0 | 7.0 | 7.0 |
| Brisbane Lions | 8.0 | 8.0 | 9.0 |
| Port Adelaide | 10.0 | 10.0 | 10.0 |
| Geelong | 10.0 | 11.0 | 11.0 |
| Richmond | 11.0 | 11.0 | 11.0 |
| Sydney | 11.0 | 13.0 | 11.0 |
| West Coast | 15.0 | 21.0 | 15.0 |
| Greater Western Sydney | 15.0 | 15.0 | 15.0 |
| St Kilda | 23.0 | 23.0 | 26.0 |
| Essendon | 26.0 | 21.0 | 21.0 |
| Fremantle | 26.0 | 26.0 | 31.0 |
| Carlton | 34.0 | 19.0 | 26.0 |
| Adelaide | 67.0 | 67.0 | 81.0 |
| Hawthorn | 67.0 | 67.0 | 81.0 |
| Collingwood | 67.0 | 67.0 | 67.0 |
| Gold Coast | 81.0 | 81.0 | 81.0 |
| North Melbourne | 101.0 | 101.0 | 81.0 |
The odds table above shows perfectly how odds can differ between AFL betting sites. If you wanted to back Collingwood or Richmond it wouldn't matter where you placed your bet. However, if you fancied Sydney you would only get 11.0 with bet365 and Unibet, while with Palmerbet you would get 13.0.
So, a $10 wager would result in a return of $110 with bet365 and Unibet but a $130 return with Palmerbet. Shopping around has just made you an extra $20 for the same bet and stake.
AFL Betting Tips
The Richmond Tigers can spring a surprise in 2022 and their price of 11.0 with bet365 looks worth considering ahead of the new campaign.
They will need to stay injury-free and shed the inconsistent form that dogged the end of the previous campaign, but they are capable of pouncing for AFL glory should they manage it. Their experience of previously winning the flag should see them able to challenge again in 2022.
Betting Site
Best Feature
Secure Link
T&Cs
bet365

Best Live Streaming

Visit Site

Geo restrictions apply. You must have a funded account or have placed a bet in the last 24 hours to access. Under Australian law, we are required to inform you that Live Streaming on bet365 is exempt from Parts 3 and 4 of the Broadcasting Services (Online Content Service Provider Rules) 2018. Gamble Responsibly. Call Gambler's Help; National Gambling Helpline: 1800 858 858 or visit www.gamblinghelponline.org.au 18+
Betting Strategy
If you want to beat the bookies when betting on AFL action what is the best approach? Well, our Aussie Rules betting pros have a number of useful AFL betting tips and strategies that should increase your chances of backing regular AFL winners. To find out more check out our AFL betting tips and advice below…
Underdogs Worth Considering: If you blindly back favourites week in, week out in the AFL it won't be long until your pockets are empty. Some of the best value can be found in backing underdogs and we recommend sticking to single bets whenever possible. Multis are tempting due to the massive returns, but their odds are massive for a reason. If you can find one value single bet a week you should be able to grind out a profit.
Keep Your Options Open: Don't just limit yourself to placing match bets on the AFL. Value can be found in unusual places and there are a lot of markets you can choose from. For example, as you will see in the next section, betting is available on the Brownlow Medal Winner, The AFL Wooden Spoon (team that finishes last) and there are a wealth of player markets to pick from too.
Weather Is Influential: The AFL season is played during the Winter in Australia and sometimes conditions can be tough for certain teams, depending on their style. If the rain is hammering down, look back at the results of teams when the conditions have been similar. If you can spot a team that excels when the rain is falling and the mud is flying they might be worth backing if the weather forecast is a wet one!
Most Popular AFL Bets
In this section, you will learn everything you need to know about some of AFL's most popular betting markets. From the outright winner to the AFL Wooden Spoon and everything in between, if you want to know how to bet on the AFL you should most definitely keep on scrolling (and reading!).
AFL Grand Final/Premiership Betting
The most popular pre-season AFL market is the AFL Grand Final or Premiership winner market. You simply bet on the team that you think will win the Grand Final at the MCG at the end of the season. You can also bet on the regular-season winners (minor premier odds) and with Unibet betting is also available on a Top 4 and Top 8 finish. You can also bet on teams to miss out on the Top 8 with a number of our favourite Aussie AFL betting sites.
AFL Brownlow Betting
The Brownlow Medal is the award that every aspiring AFL player dreams about winning. This seasonal award is given to the player that is voted the 'Fairest and Best' by the AFL umpires. The umpires cast their votes on who they believe were the top 3 players in each match.
The top player gets 3 votes, the 2nd player 2 votes and the 3rd gets 1 vote. The player with the most votes wins the Brownlow Medal. You can get a bet on this market with bet365 and Unibet.
AFL Wooden Spoon Betting
The AFL Wooden Spoon winners are the team that finishes at the bottom of the ladder during the regular AFL season. It is an imaginary award and it is something that no AFL team ever sets out to win at the start of their campaigns.
Bet365 have AFL Wooden Spoon Odds available, as do a number of other Australian AFL betting sites. The only thing that eases the pain of winning the Wooden Spoon is the number one draft pick the following season.
AFL Line Betting
Instead of match betting, a lot of Aussie punters prefer to utilise AFL Line betting markets. Line betting is essentially handicap betting. The favourites get a handicap (minus points) while the underdogs get a head start (plus points).
To win your bet, the team you back in the AFL Line Market needs to cover the spread (line). So, if you back Richmond (-26.5 points) to beat Carlton, you need them to win by at least 27 points or you will lose your hard-earned cash.
Total Points Betting (Over/Under)
The Over/Under Totals markets are worth looking at too. If you think a match looks like it might be a low (or high) scoring affair you can bet on the Total Number of points you think will be scored.
This market comes in really handy when two closely matched teams are playing and you just cannot pick the most likely winner. The result doesn't matter in the Total Points market, you just need both teams to score more (or less) than the points total nominated by the bookie.
AFL Multi Bet
For us, singles are much more likely to generate a consistent return than AFL Multi Bets. However, AFL Multis do give punters the chance to win massive amounts for small stakes so it is not really surprising they are so popular. If you do plan on placing some AFL Multis, try to keep the number of selections as low as possible.
The more legs you include, the more likely it is that one will let you down. Australian multi betting sites all cover AFL, including BetEasy who have a Multi Express feature that makes placing an AFL multi easier and quicker than ever. Since you're be placing several bets at once, it's more important than ever to do the proper odds comparison test, because odds will multiply each other.
First Goal Scorer Betting
Last, but not least, we will look at the various goal scorer markets that are available for every single AFL match throughout the season. Most of our leading Australian AFL betting sites have markets for a first goalscorer in the game overall or first goal scorer of a quarter or half.
You can also bet on the first goalscorer for each team. Usually, it is one of the forwards that score the first goal, but you'll get very nice odds if you manage to find a midfielder that does the business.
AFL Live Odds – Bet365 Lead The Way!
If you want to start with AFL live betting you will need to have a phone to hand. Due to conditions stipulated in the Interactive Gambling Act, Australian AFL Betting sites cannot offer live betting online. They are allowed to display odds on desktop and mobile though and if you want to place a bet you call the betting site and an operator will place the wager for you.
Bet365 had the best AFL in-play betting suite in our opinion. You can access the bet365 AFL live betting odds and markets on both desktop and mobile and the slick software they use ensures that prices are refreshed regularly. If you already have an account with some other bookie, don't worry, all of the operators we have listed at the beginning are offering live betting on AFL matches.
Best Betting App for AFL
Unibet consistently scores highly when it comes to sports betting in Australia. They cover all the biggest domestic and international sporting events and their AFL coverage is up there with the best. If you sign up with Unibet you'll be able to use their world-class mobile app to place all your AFL bets quickly and easily.
All the AFL markets you can bet on via desktop with Unibet are available on mobile too. iPhone and iPad users can download the Unibet iOS App from the App Store (iOS 9.0 or later is required). Android device users can download the Unibet Android app directly from Unibet via their internet browsers. If you don't want to (or can't) download the app, the Unibet Web App works just as well, just visit on your mobile device and start betting!
Best AFL Mobile Betting Apps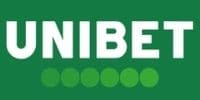 Easy to use
Lots of markets
Not Aussie owned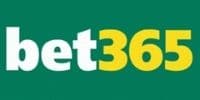 Comprehensive app
High odds
Long sign-in form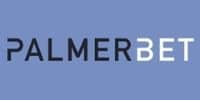 100% Australian
Simple mobile app
Shorter selection of bets
AFL Fantasy Betting
Just like with a whole host of other sports, AFL Fantasy betting has caught the Australian public's imagination. DraftStars should be your go-to site if you fancy jumping on the AFL fantasy betting bandwagon.
Instead of placing bets as you would at a traditional bookie, you instead pay an entry fee to a Fantasy League. You compete against teams picked by other players and the team that earns the most points wins.
Draftstars have fantasy leagues for every round during the AFL season. You can play for free if you like, but the more you pay to enter the bigger the prize fund usually is. You can play for real money for as little as $2. One of our favourite features was the 'Create Contest' option. You can set up private AFL fantasy leagues and compete against your mates.
AFL Live Streaming in Australia
At the moment, there seem to be no betting sites that offer live AFL streaming for Australian customers. Unibet and bet365 both have live streaming of lots of different sports available and you can watch both Sky Racing Channels if you sign up with BetEasy. For now though, AFL Live streaming is not available from any of our leading Australian AFL betting sites.
History and Records
In the early years, Aussie Rules was predominantly played in the state of Victoria and when it was formed in 1896 it was first known as the VFL (Victoria Football League). In 1990 the game went National and the official organisation that regulates the game was renamed as the Australian Football League (AFL). Every state in Australia is represented in the AFL, apart from Tasmania. In 1981 a Draft System was introduced and the first pick goes to whichever team finished bottom in the previous season.
Another interesting aspect of the AFL is the Father-son rule. This allows teams to draft a player if their father had played over 100 games for the club. A few Aussie Rules teams have also recruited from Ireland and one of the most successful imports was the late Jim Stynes. The Dublin native won the Brownlow Medal in 1991 and broke the record for most consecutive AFL appearances with 244.
Essendon and Carlton share the honour of winning the most Premierships (Grand Finals) with 16 victories apiece. Collingwood is next best with 13 with Richmond and Melbourne on 12. Three current teams have failed to win a Premiership, Gold Coast, Greater Western Sydney and Fremantle. St Kilda legend Tony Lockett is the record goalscorer with 1360, while the highest individual score in a game was 18.1 by Fred Fanning for Melbourne v St Kilda in 1947.
AFL League Info

| | |
| --- | --- |
| Full name | Australian Football League |
| Founded in | 2 October, 1896 |
| No of teams | 18 |
| CEO | Gillion McLachlan |

| | |
| --- | --- |
| Sponsor | Toyota |
| TV partners | Seven Network, Fox Footy |
| Most titles | Carlton Essendon |
| Website | afl.com.au |
League Format
The AFL season starts in March and is played on a 23 round, round-robin home and away basis. That means that each of the 18 teams will play a total of 22 games during the regular season, with each team receiving one 'bye' during the campaign. Whoever finishes top of the table after the regular season are crowned 'Minor Premiers' and they are awarded the McClelland Trophy.
At the end of the regular season, the top eight finishers proceed to the 'Finals Series', a 4-week mini-tournament. First up is the Qualifying/Elimination Round. The top four teams from the regular season play in a 'Qualifying Final' (1st v 4th, 2nd v 3rd).
The winners of those two games go straight to a Preliminary Final. On the other side of the draw the teams that finished from 5th to 8th play 'Elimination Finals' where the losers go out and the winners advance to play the losers of the Qualifying Finals in the Semi-Finals.
The winners of the two semi-finals then go on to play the winners of the two Qualifying Finals, while the losers are eliminated. This round is known as the 'Preliminary Final' and the two winners of the Preliminary Finals face off in the Grand Final at the Melbourne Cricket Ground.
AFL Betting FAQs