Lotto Betting Guide For Aussies
Besides sports and racing, lotto betting is also becoming very popular in Australia. You can play it at Australian lottery betting sites and compete for dazzling 9-figure jackpots.
Jump straight to: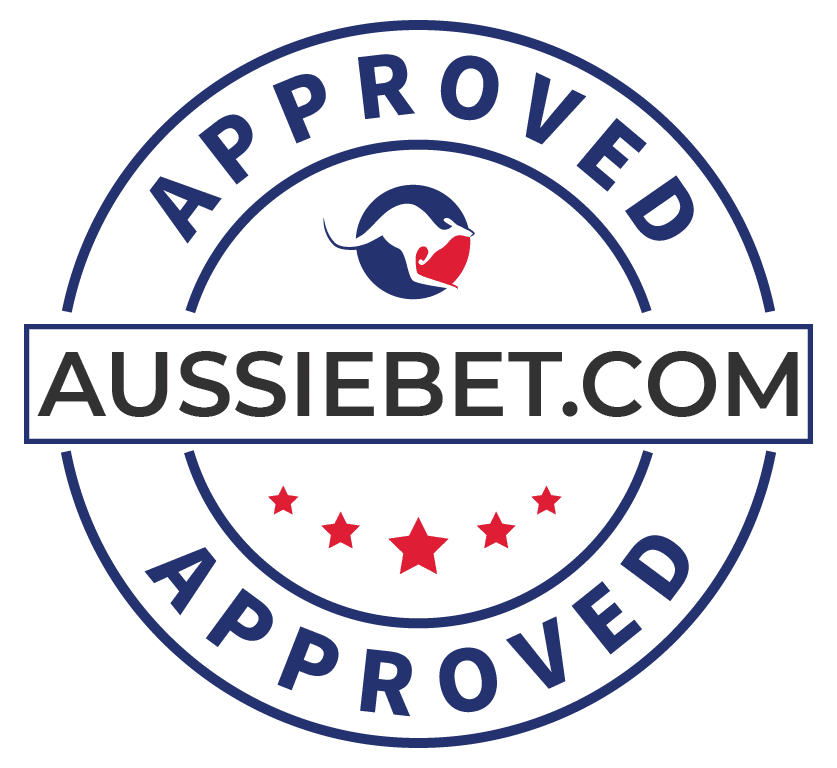 Since online lotto betting is still relatively new in Australia, we'll first explain how it works in practice. Here you can learn everything from how to bet on lottery to what are the most tempting jackpots available.
The Best Lotto Betting Sites in Australia
Betting Site
Best Feature
Secure Link
T&Cs
The Lottery Office

All of the top lotteries are available

Visit Site

Australia's no.1 lottery site!

LottoGo

All Top Lotteries Offered

Visit Site

T&Cs: *18+. Each ticket is a 1/50th share. LottoGo.com T&Cs apply. Gamble Responsibly 1800 858 858

Giant Lottos

Lotto syndicates

Visit Site
The Lottery Office Is the Best Lotto Betting Site for Aussies
There are not that many specialised lotto betting sites available for Australian punters. But after testing all of them, we concluded that The Lottery Office is by far the best choice. They offer everything a local punter would want, from user-friendly site to an array of lotteries to bet on. Here you'll find everything from the biggest jackpots like US Powerball and Mega Millions to a bit smaller games such as Irish Lotto and El Gordo.
Everything mentioned above is available on mobile as well. You can bet on the go over The Lottery Office native apps for iOS and Android, or just use their mobile site to have a quick punt.
But the most important reason why we recommend The Lottery Office is because they are 100% regulated and safe. Security is especially important with lottery betting since you have a chance to score multi-million winnings. If that happens, you want to have a reliable operator on your side who will guarantee the full prize. Take a look at our review of The Lottery Office to learn more about this operator.
Great lottery apps for iOS and Android
Lots of lotteries from around the world
User-friendly website
Visit The Lottery Office Now!
How Does Lottery Betting Works?
Even though it sounds like betting on sports, lottery betting works quite differently than sports or horse racing betting. There are two main ways of playing a lottery. You either buy an actual ticket from the operator, or you bet on lottery. If you choose the second option, you won't be getting a real lottery ticket. Instead, you'll be placing a bet on a particular lottery draw. The process behind it is a bit different, but the final result is the same – you compete for the same sized jackpots.
Unlike the actual lotteries which accumulate the prize pool, lottery bet sites work on the insurance model. The lotto betting operators partner up with insurance companies and secure every bet. If you're lucky enough to win some of the major prizes, the insurance company will give you the same amount of money as if you had bought a real-life winning ticket.
Lottery Vs Lottery Betting
You must be wondering by now – 'If the potential award is the same, why don't play an actual lottery and cut the middleman?' Betting on lotto gives you a few important perks over classic games. Here are just some of them:
You can play different lotteries from around the world, even if they don't sell tickets to Aussies.
Everything happens online, so it's all much more convenient.
Punters like to buy an actual ticket and then also bet on the same numbers, just to increase potential winnings.
Some operators even offer betting specials.
Prize Structure
When talking about lotteries, everybody mentions only humongous jackpots. But since the odds of getting them are really, really low, you should pay attention to other prizes as well. Lotteries award all sorts of number combinations. Even if you miss the main jackpot, you can still win some hefty prizes. All of the top lotto betting sites have the full list of potential awards for each lottery listed on the site, it's worth considering them before committing.
Just to give you a better perspective about how the lottery prize system works, we have listed all of the potential awards and number combinations for US Powerball lottery. Keep in mind that prizes we listed here were correct at the time of writing, but they constantly change depending on the total prize pool.
US Powerball Prize Structure Scheme

| Numbers matched | Power Ball Matched | Odds | Prize |
| --- | --- | --- | --- |
| 5 | 1 | 1/292,201,338 | $246,000,000 |
| 5 | 0 | 1/11,688,053 | $1,000,000 |
| 4 | 1 | 1/913,129 | $50,000 |
| 4 | 0 | 1/36,525 | $100 |
| 3 | 1 | 1/14,494 | $100 |
| 3 | 0 | 1/579 | $7 |
| 2 | 1 | 1/701 | $7 |
| 1 | 1 | 1/91 | $4 |
| 0 | 1 | 1/38 | $4 |
How to Bet on Lotto Online?
The process of placing a lotto bet is pretty straightforward, even though lottery betting sites look much different than regular sports betting sites. However, it probably won't cause you hard times even if you're entirely new to this. It's all more or less the same regardless of the lotto betting site. In case this is your first time betting on lottery, we have created a step-by-step guide to help you along. Just follow the instructions, and you'll be done in no time!
What Lotteries Are Available?
The great thing about lottery betting online is that you aren't limited to Australian games. Top lotto bet sites usually have over a dozen options available. Almost everyone offers the biggest and most tempting lotteries, such as US Powerball and Mega Millions. The rest of the selection can be slightly different depending on the operator. The Lottery Office, for example, has a nice range of European lotteries, like Polish Lotto, El Gordo from Spain or Italian SuperEnalotto.
All of these games have slightly different rules. Make sure to read it all out before placing a bet. Reliable operators should have everything listed on their sites. Below we'll analyse a few of the best-known lotteries from around the world. Most of the bookmakers have them on offer.
US Powerball
US Powerball is currently the lottery with the world's biggest jackpot. It's a multi-state game that gathers 36 US states. There are 69 white balls in the game, and you have to pick 5 numbers. Plus, you'll choose one bonus number from 26 white balls. To get the main jackpot that starts at $20 million, you'll have to match all 6 numbers. Powerball draws are hosted twice a week, on Wednesday and Saturday night.
US Powerball Quick Info

| | |
| --- | --- |
| Jackpot | $246 million |
| Schedule | Wednesday and Saturday, 22:59 local time |

| | |
| --- | --- |
| Jackpot odds | 1 in 292,201,338 |
| Format | 5/69 main numbers and 1/26 bonus numbers |
Mega Millions
Getting the main numbers right in Mega Millions is a bit trickier than with Powerball since you have to pick 5 numbers out of 70 balls. On the other hand, the bonus number is easier, because there are just 15 balls. Mega Millions gathers 45 US states and starts at $20 million. Again, players have to match all 6 numbers to claim the main jackpot. Draws are hosted every Tuesday and Friday.
Mega Millions Quick Info

| | |
| --- | --- |
| Jackpot | $242 million |
| Schedule | Tuesday and Friday, 23:00 local time |

| | |
| --- | --- |
| Jackpot odds | 1 in 302,575,350 |
| Format | 5/70 main numbers and 1/25 bonus numbers |
SuperEnalotto
SuperEnalotto is the biggest Italian lottery that dates all the way back from the '50s. It features three draws a week, which means that prices can skyrocket very quickly. On the other side, chances are much slimmer than with other lotteries we mentioned, since you pick 6 main numbers out of 90 balls. To win the main jackpot, you have to match all 6 of them.
But there is also a Jolly Number which is taken after the main draw. If you match 5 main number and the Jolly Number, you'll win a massive second-tier prize.
SuperEnalotto Quick Info

| | |
| --- | --- |
| Jackpot | $107 million |
| Schedule | Tuesday, Thursday and Saturday, 20:00 Local Time |

| | |
| --- | --- |
| jackpot odds | 1 in 622,614,630 |
| Format | 6/90 main numbers and the Jolly Number |
Is Lottery Betting Safe?
Yes, as long as you're playing with a registered lotto betting site, you don't have anything to worry about. Security and reliability are even more important in this case than with classic betting on sports or horses. It's because with lotteries you have a chance to score much bigger, multi-million prizes. That's why you should always look for seals of approval from some of Australia's Government bodies. Only then you can be 100% sure that you'll get the whole prize, regardless of how big it is.
Lottoland is one of the biggest lotto betting sites in Australia, and even they had a few legal clashes with both customers and the Australian Government. We talk more about that in our analysis of Lottoland. They eventually won all the cases and preserved a good reputation. But still, it shows how challenging this kind of betting can be. That makes it even more important to always play only with the most reliable operators.
Are Lottery Wins Taxed?
Since you can bet on the lotteries from around the world, taxing depends on the laws of that particular country. Just to make it clear – if you win a lottery bet, you won't be paid directly by that lottery. Rather than that the lottery betting site will pay you. However, they will give you the amount that is equal to the actual lottery win after taxing. Even though you won't pay any taxes on your own, the final award will be the same as if you did.
On the bright side, Australia doesn't tax any incomes from betting, casino or lotteries. It means that once the tax from the lottery's origin country is deducted, the rest will be all yours.
Keep in mind that some countries are imposing very high taxes on lottery, which can go as high as the half of the original prize. It especially applies to US lotteries that are taxed up to 37%. Some other countries have much lower taxes. For example, Italian SuperEnalotto winners will have to give back only 20%. Since taxes are this high, always consider them when picking a lottery to bet on.
Lottery Syndicates
Syndicates are almost as old as the lotteries. They all work on the idea that if people pool their resources together and get more tickets, the chances of winning will increase dramatically. Of course, both the costs and eventual prizes are equally shared between syndicate members. You can bundle up with friends, family or join some of the huge online syndicates at lotto online betting sites.
Most of the syndicates are based on shares. Each share you buy will gives you a certain percentage of the potential prize. For example, if the syndicate gives away 100 shares and you buy just 1, it will bring you $10 from a potential $1000 win. The more shares you buy, the more you can win.
Australian lotto bet sites usually organise several syndicates for each of the top games. To enter a syndicate, just select the one you want from the syndicate page and fill in the ticket. The process is more or less the same as when getting a regular lotto bet.
According to data from the UK's National Lottery – one in five prizes are won by syndicates.
Lottery Betting on Mobile
Mobile apps took the betting industry by a storm, and online lotteries are no different. If you're one of the people who like to do things on the go, note that all of the Australian lotto betting sites are offering fully optimised mobile websites.
Some of them, like The Lottery Office, have even developed native apps that you can download on your phone or tablet. That's just one of the reasons why we believe The Lottery Office is the best place for online lotto betting. But if you have already used some of the best sports betting apps, you'll notice that they offer many more advanced features you won't find in lottery betting apps.
However, they still offer a few other great perks. For example, you can turn on notifications to remind you of the next draw. Usually, all of the desktop features are available on mobile as well, meaning you won't miss out on anything.
Lotto Betting FAQs