Darts Betting Sites in Australia
Since the emergence of Simon Whitlock as a force on the PDC Tour darts has grown in popularity in Australia. Because betting on darts is becoming more commonplace around here, we have decided to list all of the best Australian darts betting sites in one place.
Jump straight to:

Other things you will discover include who has the best app for betting on darts and where to find the highest darts odds. If you want to learn more about all of that, check out the specifics. More experienced punters can scroll down and go straight to our list of top 5 darts betting sites.
Top 5 Darts Betting Sites for Aussies
Betting Site
Best Feature
Secure Link
T&Cs
Unibet

Watch and bet live!

Visit Site

Reliable Bookmaker with Flawless Track Record

bet365

Best Live Streaming

Visit Site

Geo restrictions apply. You must have a funded account or have placed a bet in the last 24 hours to access. Under Australian law, we are required to inform you that Live Streaming on bet365 is exempt from Parts 3 and 4 of the Broadcasting Services (Online Content Service Provider Rules) 2018. Gamble Responsibly. Call Gambler's Help; National Gambling Helpline: 1800 858 858 or visit www.gamblinghelponline.org.au 18+

PlayUp

Great Sports Coverage

Visit Site

Key Player on the AUS Betting Scene

BlueBet

Weekly Specials

Visit Site

Variety of Betting Markets

Palmerbet

Great App

Visit Site

Traditional Values and Great Betting App
Above you can see who we believe to be the top 5 Australian darts betting sites and for us, Unibet is the clear number one. Unibet is one of the best betting websites in Australia, and they are also the main sponsors of the Premier League of Darts, one of the biggest events of the season on the PDC Tour.
They have live darts streaming, loads of darts markets and while bet365 and BetEasy were worthy challengers, Unibet came out on top. Check out the final list of the top 5 Australian darts betting sites above and in the next section we reveal why Unibet are top dog for betting on darts Down Under.
Unibet Is Top-Rated Darts Betting Site!
Unibet is part of the Kindred Group which is a collection of online gambling platforms with numerous operations around the world. Originally launched by Anders Strom in 1997 as a phone betting company, Unibet now has over 1500 employees in offices in a number of different countries. Their online service was launched in 2003 and in 2015 the Unibet brand was launched in Australia.
They have raised their profile by sponsoring sporting events, including the PDC Premier League of darts. You can stream PDC and BDO events live on desktop and on the Unibet mobile apps. They even offer some betting bonuses, but only to registered customers. In our opinion, you won't find a better darts betting site in Australia.
To learn more about this bookmaker, read our dedicated evaluation of Unibet Australia.
Darts live streaming via Unibet TV
All the stats you'll need
Market-leading odds
iOS and Android betting apps
Visit Unibet Website
Darts Odds – Don't Take Any Shortcuts on Prices!
Don't even think about having a darts bet before you put in a bit of effort to see if you are getting the best odds. It is a no brainer. The bigger the odds, the more you will get back if your bet wins and losing money via laziness should never be an option.
Just spend 5 minutes before placing your bet checking as many Australian darts online betting sites as you can to ensure you are getting the best available odds. As you can see in the next section, the darts odds can vary dramatically for the same markets with some of our favourite darts bookies…
Darts World Championship Betting Odds Comparison
If you didn't believe us about the difference in odds between bookies, the table below dispels any doubts. Two of our top 5 Australian darts betting sites had odds available for the next PDC World Championship and some of the odds variations for the same players were startling. We looked at the Darts World Championship betting odds on offer from both bet365 and Unibet and Rob Cross is the player that sums the situation up perfectly.
Top 3 Darts Odds Betting Sites

| Player | bet365 | Unibet | Palmerbet |
| --- | --- | --- | --- |
| M Van Gerwen | 2.50 | 2.63 | 2.50 |
| G Price | 7.00 | 5.50 | 6.00 |
| P Wright | 7.50 | 6.50 | 6.50 |
| G Anderson | 15.00 | 15.00 | 15.00 |
| R Cross | 17.00 | 26.00 | 23.00 |
| N Aspinall | 19.00 | 15.00 | 16.50 |
| M Smith | 21.00 | 19.00 | 21.00 |
| G Durrant | 26.00 | 41.00 | 34.00 |
| D Chisnall | 34.00 | 41.00 | 34.00 |
If you had a bet365 account and went to back Cross, you'd get odds of 17.00. So, for a $10 bet, you'd be looking at $160 profit. However, if you checked Unibet out too you would see that Cross is 26.00 which would generate a profit of $250 for a winning $10 bet. You can also look at the darts overround to get a general idea of overall value, but when placing a single win or each-way bets the only solution is to shop around.
Bookmakers with the Best Darts Odds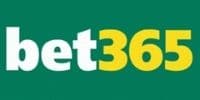 iOS and Android apps
Live streaming
Long sign-in form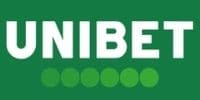 Mobile friendly interface
Many darts markets
Not Aussie owned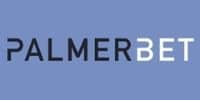 Simple to use
100% Aussie
Not as much darts markets
Darts Betting Tips
In the major events, the top-ranked players tend to come out on top but in the lesser events, shock results are commonplace. If you can read when shocks are most likely to occur you should be able to make a profit from online betting on darts. Below our darts experts will give you some very useful darts betting tips that will hopefully help you to find a few winners…
Form More Important Than Ranking: Apart from the top 3 or 4 players, there is very little between the rest of the players in terms of ability. Before having a bet on any darts match look back at recent results. Confidence is huge in darts and don't be afraid to back lower-ranked players who have recent winning form against higher-ranked opponents who are struggling to win matches. You should be able to find some darts winners at decent odds by taking this approach.
Darts Head To Head Records: As is the case in every sport, some players simply struggle when they come up against certain opponents. That is why checking the head to head records in darts is crucial before you have a bet. Sometimes you can see a clear pattern emerge and if the underdog has a good record against the favourite don't be afraid to pull the trigger and have a bet.
Choose Your Market Wisely: Most darts punters will simply bet on a match and outright markets but you should keep your options open. Sometimes matches are hard to call, but you can still bet on markets like who will get the Most 180s or the Highest Checkout. Over/Under totals betting is another option on the number of 180s in a match. You can find out more about the many different darts markets you can bet on in the next part of our guide to online betting on darts in Australia.
Darts Betting Markets
As we mentioned above, there are heaps of markets for Aussie punters to pick from when online betting on darts. Most will be very familiar with outright and futures betting as well as match result betting, but there are still lots of markets that are quite different than those available at AFL betting sites for example.
We will look at those mainstream markets below, but we will look at some of the less well-known darts online betting markets too. Hopefully, after reading you'll have a much clearer picture of how to bet on darts and how to find those elusive winning darts bets too!
Australian Darts Futures/Outright Markets
Futures and outright betting is available for every single PDC darts tournament throughout the season. You can bet win and each way (usually 1-2 places 1/2 odds). We recommend sticking to betting on the top 8 ranked players in the major tournaments. If you are looking for a big priced outright darts winner, your best bet is focusing on the lesser PDC Tour tournaments as the top players tend to focus on the main events.
Match Betting
Depending on the tournament darts match bets are either 2-way or 3-way. In knockout tournaments like the PDC World Championship draws are not possible, so you can only back either player to win, same as with tennis betting for example.
However, in the Group Stage of the Premier League of Darts, it is possible to draw so those darts online betting markets are 3-way (Player A/Draw/Player B). If you are thinking about placing a darts multi with BetEasy or bet365, combining match bets is probably the best way to go.
Most 180s
With most Aussie darts bookies, including Unibet and bet365, you can bet on the player you think will score the most 180s in the match. Just in case you didn't know, a 180 is the highest possible score you can get in darts in one visit (3x treble 20s). You can also bet on whether there will be a '9 Darter' in a match but those are a rare occurrence.
A 9 Darter is a perfect game, usually consisting of 7x treble 20s, a treble 19 and a double 12 finish (though other routes are possible). They don't happen very often though so if you do manage to back a winner in this market, any of our darts betting sites will give you a very rewarding odds. However, big odds doesn't mean that you shouldn't do an odds comparison test anyways.
Total 180s Betting
Another option for Australian darts online betting enthusiasts is backing up a total amount of 180s in a match. Known as totals or over/under betting, the bookie predicts the amount of 180s they think will be scored in a match and you bet on whether you think there will be more 180s (over) or less 180s (under). Look back at recent scoring stats for the players involved before betting on this market. If one of the players involved favours switching to treble 19, you should always bet on the under.
Australian Darts Highest Checkout Betting
One of the key rules of darts is that players have to finish on a double or on the bullseye (in some tournaments they have to start on a double too). In this market you bet on the player you think will get the highest checkout. The highest achievable checkout in darts is 170 (T20, T20 Bull) and you can even bet on whether there will be a 170 finish in a match with bet365.
In-Play Betting on Darts at Betfair Exchange!
Due to regulations outlined in the Interactive Gambling Act none of our top 3 bookies can offer darts live betting. They are permitted to display in play darts odds on their mobile and desktop sites and if you want to place a live darts bet you have to do it over the phone. However, the Betfair exchange cuts out the middleman and as they are not a conventional bookie, you can place live bets on darts over their website. 
The Betfair exchange is a platform that allows punters to back (to win) and lay (to lose) in-play on Darts. Betfair simply provides a platform for punters to take bets from each other and they make their money by charging a small commission. So, if you want to have the option of placing back and lay bets live on darts on your desktop or mobile device in Australia, the Betfair Exchange is your best option.
Unibet Australia Darts Live Streaming
If you are looking for somewhere that you can bet on and watch darts in the one place, Unibet has got you covered. They are easily one of the best live streaming betting sites in Australia.
The Premier League of Darts sponsors has live streaming of that event on desktop and mobile. All you need to do is sign up and make a deposit to access live darts streaming, you don't even need to have a bet! Unibet is an overall great betting site, but when it comes to live darts streaming, they are more than a step ahead of the rest.
Darts Betting App – Take A Chance On bet365!
Younger Australian darts punters (and even some older ones too) are doing more and more of their betting on mobile. For convenience alone it makes a massive difference being able to get a bet on quickly and easy via your mobile device and that is why we think bookies should make designing high-quality iPhone and Android betting apps a top priority. We are glad to report that bet365 share our vision about convenient mobile betting on darts.
Bet365 have taken no shortcuts and their native apps for iOS and Android are amongst the best around. The bet365 Android App can be downloaded from the bet365 mobile site, just visit on your browser and click the link. The bet365 iOS App is available at the App Store (iOS 8.0 or later) and you can bet on all your favourite darts markets on mobile.
Major Tournaments
Darts is separated into two main organisations, the PDC and the BDO. The BDO has experienced massive problems in the last few years. The only tournament organised by the British Darts Organisation worth mentioning is the BDO Darts World Championship. The PDC has flourished thanks to an association with Sky Sports in the UK and if you are looking for glitz, glamour and excitement then the PDC tournaments will be right up your street.
The blue riband is the PDC Darts World Championship which lights up TV screens over the festive period every year, while Aussie fans can see their heroes in the flesh when the PDC tour visits for the World Series of Darts. Brisbane and Melbourne were on the fixture list in 2019, while Sydney has hosted events in the past too. The great news is that all of that tournaments are available for betting at our darts betting sites at the beginning of this page.
Below is a list of the biggest darts events to watch out for on the calendar.
PDC Major Darts Tournaments
Masters (February)
Unibet Premier League (February-May)
UK Open (March)
World Cup Of Darts (June)
World Matchplay (July)
Brisbane Darts Masters/Melbourne Darts Masters (held in August 2019)
World Grand Prix (October)
Champions League Of Darts (October)
World Series Of Darts Finals (November)
Grand Slam Of Darts (November)
Players Championship Finals (November)
PDC World Championship (December/January)
Australian Darts Betting Sites FAQs