UFC Betting Sites
UFC is one of the most popular combat sports among Australian punters. All the top bookmakers have it on offer, so it can be challenging to pick where to bet. That's why we have made a definitive list of the best UFC betting sites.
All of you who are new to UFC betting should take a look at the article below. We cover everything you need to know before starting. If you already have some experience, feel free to scroll down to our list of the top 5 UFC bookmakers.
Top 5 UFC Betting Sites
Casino
Bonus
Link
T&C

bet365

Best Live Streaming

Visit Site

Geo restrictions apply. You must have a funded account or have placed a bet in the last 24 hours to access. Under Australian law, we are required to inform you that Live Streaming on bet365 is exempt from Parts 3 and 4 of the Broadcasting Services (Online Content Service Provider Rules) 2018.

Unibet

Watch and bet live!

Visit Site

Reliable Bookmaker with Flawless Track Record

BlueBet

Weekly Specials

Visit Site

Variety of Betting Markets

Palmerbet

Great App

Visit Site

Traditional Values and Great Betting App

Draftstars

Leading Fantasy Sports Betting Site

Visit Site

POLi for Quick FS Tournament Buy-ins
Above you can find the list of what we believe are the best UFC betting sites for Aussie punters. These are all highly reliable bookmakers with a long history of excellence, so feel free to take your pick.
UFC isn't as popular as some other sports, which means that smaller betting sites usually don't offer that many odds and markets. That's why you'll be much better off with more established operators like Unibet or bet365. If you're a fan of fantasy sports, note that Draftstars is by far the best choice.
We considered several important factors when choosing bookies for our top list. Things like quality of odds, the selection of UFC markets and live betting features were all contributing factors.
If you want to learn more about any of the bookies above, just click the operator's name and check out some of our in-depth bookie reviews. There we cover everything important, from payment methods to customer support.
bet365 Is the Best UFC Betting Site
After doing thorough research, we concluded that bet365 is the top choice for online betting on UFC. They offer the most comprehensive coverage of top UFC fights. Also, their live betting platform is by far the best in the business. If you want to bet on live UFC clashes, make sure you give bet365 a chance.
Keep in mind, though, that less popular sports like UFC have more limited options than sports like soccer and cricket.
Another great advantage is that all of the bet365's desktop features are available to mobile users as well. If you want to bet on UFC on the go, just download bet365 native app or enter their mobile website. For more info about this fantastic bookmaker, take a look at our expert review of bet365.
Excellent live betting platform
Every payment method you can think of
24/7 customer support
Visit bet365!
UFC Odds
The easiest way to make sure you always end up with the best UFC odds is to shop around and search for the best offers. Unfortunately, it's almost impossible to say which bookmaker is always having the top prices. It's all constantly changing, so the only thing you can do to stay ahead is go out there and compare odds from different UFC betting sites.
You can find a sample UFC odds comparison below. Feel free to use our model when comparing on your own. Make sure to always include at least 3 operators for the most precise results.
UFC Betting Odds Comparison
As you can see from the table below, Palmerbet and bet365 have the best odds on the UFC matchup between Carlyle and Algeo. Unibet came last by a close margin, so don't dismiss them right away. You'll see that the top UFC betting sites tend to offer similar prices. However, that doesn't mean you shouldn't go out and compare. You never know what deals might be out there.
Top 3 UFC Odds Betting Sites

| Fighter | Unibet | bet365 | Palmerbet |
| --- | --- | --- | --- |
| Spike Carlyle | 1.62 | 1.58 | 1.58 |
| Bill Algeo | 2.30 | 2.40 | 2.40 |
| Overround | 105.21% | 104.96% | 104.96% |
UFC Tips
UFC is a sport of surprises, so it can be quite challenging to pick the winner. Even a clear favourite can make a mistake and lose to a well-prepared underdog. That's why you should keep your eyes wide open and consider everything when betting on UFC.
Our experts have come up with top 3 UFC betting tips to help you maximise your chances of winning. Keep in mind that these are all evergreen insights that you can use for every fight.
Here are our UFC betting tips:
Watch the weigh-ins – Fighters try to lose as much weight as possible before a match. But overdoing it can affect their performance in the contest. Also, keep in mind that dehydrated fighters are much more prone to knockouts.
Don't settle for clear favourites – Making safe bets on favourites may work for other sports, but not in the UFC. With so many techniques and fighting styles in play, surprises happen pretty often. That's why you shouldn't concentrate just on odds. Instead, try analysing the matchup as a whole.
Consider the fighter's age – It's well known and statistically confirmed that older fighters tend to get knocked out easier than their younger colleges. Of course, it doesn't mean that the fight is a done deal. But still, keep it in mind when looking at a multigenerational fighter matchup.
Popular UFC Betting Markets
Australian bookmakers aren't too generous when it comes to the selection of UFC bets. At the time of writing this article, all of the sites from the list above were offering only the match winner markets, and nothing else.
However, they used to come up with more betting options for important matches. UFC still isn't popular enough for operators to present the full range of markets for every fight. We will cover a few of the most important UFC bets down below.
Match Betting
This is the simplest bet on UFC that you'll find at almost any Australian betting site. All you need to do is pick the winner of the fight. Most of the operators don't even offer an option to bet on a draw. Match betting is great for both complete beginners and experienced punters. It's as straightforward a market as anyone can grasp, but it's far from being simple to predict.
Top betting sites usually list match odds weeks or months in advance. The prices will change depending on the reports on fighters' conditions and motivations. If you're new to UFC betting, try avoiding placing bets too early, because a lot can change in the meantime.
Method of Victory
Method of victory is another common UFC betting market, especially for more important matches. Here you bet on the way a fighter will win. You can pick between these options:
KO/TKO
Points
Submission
Draw
Keep in mind that draws happen extremely rarely, so bookmakers usually offer super high odds. Also, if the fight ends because of submission due to punches, it will count as a regular submission when it comes to betting.
Round Betting
Round betting is very similar to match betting, in that you're betting on the winner of each round. The bookmakers give you an option to bet on the winner of 1st, 2nd or 3rd round. If a fighter is known for strong starts, you can support them just in the 1st round. In case you believe one contender is going to dominate, feel free to give your support throughout all 3 periods.
Betting sites also offer UFC betting combos which combine multiple markets. For example, you can bet that one fighter will win the 1st round and end the match with KO/TKO.
Live Streaming – Not Available
At the time of writing this article, Australian betting sites don't offer UFC live streaming. Local bookmakers are mostly focused on horse racing and local sports like NRL, NFL and cricket. It seems that they aren't too interested in the UFC at the moment. However, we hope that they'll introduce it sometime soon since the UFC is becoming increasingly popular among Aussie punters.
Live Betting
Live UFC betting is becoming increasingly popular in Australia. However, because of the Interactive Gambling Act, you can't place in-play bets online. Instead, you'll have to give bookie a call and state the bet. Bet365 makes the process as easy as possible, which gives you the chance to respond quickly and place a bet at the right time. On top of that, they offer the most live betting markets on UFC, as well as the option to bet over the app.
Unibet and Betfair are also solid options. Don't miss to give them a look, in case you're not a fan of bet365. Keep in mind that Unibet is pretty similar to bet365, while Betfair offers an entirely different concept. They are a betting exchange which means that you can back or lay live bets on UFC fights. Click the button below to learn more about all of these operators.
Best UFC Live Betting Sites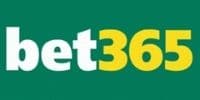 Plethora of live NFL markets
Reliable brand
Long sign-in form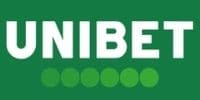 Great betting apps
User-friendly site
Not 100% Aussie owned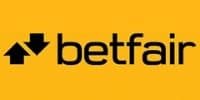 Exchange NFL bets
Great odds
No fixed odds betting
Best UFC Betting App
All of the betting sites mentioned above also offer the option to bet on mobile. They are all solid bookmakers, but Unibet would probably be the best choice. Their app is amazingly user-friendly. Everything looks more or less the same as on desktop, so the transition to mobile should be pretty smooth. Complete UFC betting offer is available across all platforms. It means that you won't miss out on anything even when betting on the go.
You can get the Unibet native app for both iOS and Android devices. The only thing to keep in mind is that Google doesn't allow gambling software on the Play Store, which means that you have to download the Android app directly from the Unibet site. On the other hand, getting the iOS app is much more straightforward. Just visit the App Store, click the 'Download' button and start with UFC betting right away!
History and Records
Ultimate Fighting Championship (UFC) is an American mixed martial arts organisation based in Las Vegas, Nevada. They started in 1993, but their real success came in the 2000s. Dana White became president of the UFC in 2001. Under his leadership, the organisation became one of the key MMA promoters in the world. They have run more than 500 events so far and generated over $600 million in revenue each year.
UFC Info

| | |
| --- | --- |
| Name | UFC |
| Founded in | 1993 |
| President | Dana White |

| | |
| --- | --- |
| Revenue | $600 million |
| Headquarters | Las Vegas, Nevada |
| Website | ufc.com |
The initial idea of the UFC was to match different fighting styles in clashes with minimal rules. They hosted all types of martial arts, from boxing and judo to sambo and jiu-jitsu. Eventually, fighters combined different techniques, which lead to the creation of modern MMA.
UFC has spawned the careers of many iconic fighters over the last 20 years. Some of the best ones are Anderson Silva, Fedor Emelianenko, Randy Couture and so on. The younger generations of fighting fans are probably more familiar with UFC stars like Conor McGregor and Khabib Nurmagomedov.
UFC Betting FAQs