UFC Betting Sites in Australia
When it comes to betting on mixed martial arts, nothing is as popular as the UFC. All the top Aussie bookmakers have it covered, but some are better than others. We have rated and reviewed the top UFC betting sites to help guide your choice.
Simply check out our recommended list below and follow the bookie link to start betting on the UFC. For those wanting to learn more about UFC betting, read on.
Best UFC Betting Sites
We looked into many aspects of each bookie when deciding those at the top. We considered several important factors when choosing bookies for our top list. Things like quality of odds, the selection of UFC markets, and live betting features were all contributing factors.
UFC isn't as popular as some other sports in Australia, which means that smaller betting sites usually don't offer that many odds and markets. That's why you'll be much better off with more established operators like Unibet or bet365.
bet365 Is the Best UFC Betting Site
After doing thorough research, we concluded that bet365 is the top choice for online betting on UFC. They offer the most comprehensive coverage of top UFC fights. Also, their live streaming platform is by far the best in the business.
Another great advantage is that all of the bet365's desktop features are available to mobile users as well. If you want to bet on UFC on the go, just download bet365 native app or enter their mobile website. For more info about this fantastic bookmaker, take a look at our expert review of bet365.
Excellent UFC markets
Superb betting app
Plenty of payment methods
24/7 customer support
Visit bet365!
UFC Odds
One great thing about joining a top Australian betting site for betting on the UFC is the quick and easy access you'll get to all the latest UFC odds. From here it is only a few clicks from spotting a value price to putting your stake down.
The easiest way to make sure you always end up with the best UFC odds is to shop around and search for the best prices. Unfortunately, it's almost impossible to say which bookmaker always has the top prices as this will vary from fight to fight. But looking at different bookies and then betting with the one with the best price for your selection is a quick-fire way of boosting any potential winnings.
UFC Betting Odds Comparison
It is easy to compare prices with different bookies. Simply check the market and make a note of the odds on offer for your selection. By doing this you can easily see where is best to place your chosen bet.
We looked at the latest odds for the Islam Makhachev vs Alexander Volkanovski fight in 2023. As you can see from the table below, you would be better off backing Volkanovski with bet365 compared to Unibet or Betfair. A $10 bet with bet365 would see potential returns at $37.50, but only $32.50 with Betfair. Multiply this small difference over a long period and you can see why it pays to shop around.
UFC Betting Site Odds Comparison

| Fighter | bet365 | Unibet | Betfair |
| --- | --- | --- | --- |
| Islam Makhachev | 1.29 | 1.30 | 1.29 |
| Alexander Volkanovski | 3.75 | 3.50 | 3.25 |
| Overround | 104.19% | 105.49% | 108.29% |
Another way of assessing the bookie with the best value on a fight is to calculate the overround percentage. This is simply the margin bookies work into each market to give them an edge. The close the overround is to 100% the better value you are getting.
UFC Tips
Our MMA and UFC experts will bring you their top betting tips as soon as they spot a value opportunity. Check back ahead of the latest UFC clash to discover who we fancy to secure victory. These tips will be based on past performances, style match-ups and the prices the bookmakers are offering.
Betting Site
Best Feature
Secure Link
T&Cs
bet365

Best Live Streaming

Visit Site

Geo restrictions apply. You must have a funded account or have placed a bet in the last 24 hours to access. Under Australian law, we are required to inform you that Live Streaming on bet365 is exempt from Parts 3 and 4 of the Broadcasting Services (Online Content Service Provider Rules) 2018. Gamble Responsibly. Call Gambler's Help; National Gambling Helpline: 1800 858 858 or visit www.gamblinghelponline.org.au 18+
UFC Betting Strategy
UFC is a sport of surprises, so it can be quite challenging to pick the winner. Even a clear favourite can make a mistake and lose to a well-prepared underdog. That's why you should keep your eyes wide open and consider everything when betting on UFC.
Our experts have come up with top UFC betting tips to help you spot value betting opportunities. Some stats can help you get an edge on the market.
Styles Make Fights – One fighter's record may suggest they are a worthy favourite with the bookies. However, their opponent could bring a skill set that has troubled them in the past. Maybe the favourite has struggled against southpaws before or looked uneasy against pure wrestlers. The styles of each fighter and what this means for the opponent has to be considered.
Watch the weigh-ins – Fighters are sometimes guilty of trying to lose too much weight before a match. Overdoing it can hinder their performance in the contest. Also, keep in mind that dehydrated fighters are much more prone to knockouts.
More risk with following favourites – Making safe bets on favourites or putting together multi bets on favourites may work for other sports, but not in the UFC. With so many techniques and fighting styles in play, surprises happen pretty often. That's why you shouldn't concentrate on just following short odds.
Consider the fighter's age – The age of fighters should be considered. While younger fighters may have more potential than an aging opponent, it doesn't mean they have the experience to make it count. Is it a fighter's first major title fight in front of a packed arena? Can they handle the pressure? Or will they prove too strong and too hungry for an aging opponent. Keep it all in mind when looking at multigenerational fighter match-ups.
Popular UFC Betting Markets
When it comes to the number of different betting markets, it is only common to see fight winner markets with Aussie bookies until very close to the contest.
Often it can stay this way with many of the lesser-known fights but there will be more detailed markets on offer for all the top clashes.
The most popular betting markets are covered below. Let us guide you through the top choices for betting on individual UFC fights.
Match Betting
This is the simplest bet on UFC that you'll find at almost any Australian betting site. All you need to do is pick the winner of the fight. Most of the operators don't even offer an option to bet on a draw when it comes to UFC, with this instead listed in the method of victory market.
Match betting is great for both complete beginners and experienced punters. It's as straightforward a market as anyone can grasp, but it's far from being simple to predict. Top betting sites usually list match odds weeks or months in advance. The prices will change as money comes for one fighter over the other or will vary from one bookie to the next as already discussed.
Method of Victory
Method of victory is another common UFC betting market, especially for more important matches. Here you bet on the way a fighter will win. You can pick between these options:
KO/TKO
Points
Submission
Draw
Keep in mind that draws happen extremely rarely, so bookmakers usually offer super high odds. Also, if the fight ends because of submission due to punches, also quite rare, it will count as a regular submission when it comes to betting.
Round Betting
Round betting is very similar to match betting except you are picking the round the victory will come. The bookmakers give you an option to bet on a fighter to win in rounds one, two or three (four or five for championship contests). It is usually possible to simply pick the round the fight will end without having to pick the winner (For eg: 'either – round one'). The odds for this will be slightly shorter than if you nominate the winner as well.
It is also possible to back odds on the fight going the distance, which is great if you know the two competitors have a record of avoiding big shots and good ground defenses.
Method and Round Combination
This bet is commonly offered as a double in MMA betting and is exactly what you'd expect. You will be given odds for the combination of the round the fight will end and the method of the stoppage.
For example, you could pick one fighter to win in round two with a submissions. The odds for these bets are normally higher due to the fact they are much harder to get rights. That said, if you know your UFC fighters then this is an intriguing wager to make.
Live Betting
Live UFC betting is becoming increasingly popular in Australia. However, because of the Interactive Gambling Act, you can't place in-play bets online. Instead, you'll have to give your bookie a call and state the bet over the phone.
Bet365 is one of the best live betting sites and makes this process as easy as possible, which gives you the chance to respond quickly and place a bet at the right time. On top of that, they offer the most live betting markets on UFC as well. They will give you a code for the bet you want so all you need to do is quote that to the operator when you call.
Unibet and Betfair are also solid options. Don't miss to give them a look, in case you're not a fan of bet365. Keep in mind that Unibet is pretty similar to bet365, while Betfair offers an entirely different concept. They are a betting exchange which means that you can back or lay live bets on UFC fights without having to call. Click the button below to learn more about all of these operators.
Best UFC Live Betting Sites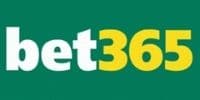 Lots of live UFC markets
Great betting app
Competitive odds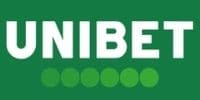 Great betting apps on offer
User-friendly site
Odds boosts available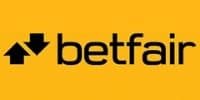 Easier for UFC live betting
Great odds
Take bets from others
Live Streaming – Not Available
At the time of writing this article, even the best live streaming betting sites in Australia don't offer UFC live streaming. Local bookmakers are mostly focused on horse racing and domestic action from the NRL, NFL and cricket. The best bookies do have a wide range of other sports to watch live but UFC isn't one just yet.
However, we hope that they'll introduce it sometime soon since the UFC is becoming increasingly popular among Aussie punters. We'll be sure to let you know when it does.
Best UFC Betting App
All of the betting sites mentioned above also offer the option to bet on mobile. They are all solid bookmakers, but Unibet would be amongst the best choices. Their app is amazingly user-friendly. Everything looks more or less the same as on desktop, so the transition to mobile should be pretty smooth. It means that you won't miss out on anything even when betting on the go.
You can get the Unibet native app for both iOS and Android devices. The only thing to keep in mind is that Google doesn't allow gambling software on the Play Store, which means that you have to download the Android app directly from the Unibet site. On the other hand, getting the iOS app is much more straightforward. Just visit the App Store, click the 'Download' button and start with UFC betting right away.
All of our top bookies have excellent mobile betting site apps and all come with different plus points, so consider those too.
Betting Site
Best Feature
Secure Link
T&Cs
Unibet

Watch and bet live!

Visit Site

Reliable Bookmaker with Flawless Track Record
History and Records
The Ultimate Fighting Championship (UFC) is an American mixed martial arts organisation based in Las Vegas, Nevada. They started in 1993, but their real success came in the 2000s. Dana White became president of the UFC in 2001. Under his leadership, the organisation became one of the key MMA promoters in the world. They have run more than 500 events so far and generated over $600 million in revenue each year.
UFC Info

| | |
| --- | --- |
| Name | UFC |
| Founded in | 1993 |
| President | Dana White |

| | |
| --- | --- |
| Revenue | $600 million |
| Headquarters | Las Vegas, Nevada |
| Website | ufc.com |
The initial idea of the UFC was to match different fighting styles in clashes with minimal rules. They hosted all types of martial arts, from boxing and judo to sambo and jiu-jitsu. Eventually, fighters combined different techniques, which lead to the creation of modern MMA.
UFC has spawned the careers of many iconic fighters over the last 20 years. Some of the best ones are Georges St-Piere, Chuck Liddell, Tito Ortiz, Royce Gracie, Randy Couture, and many more. The younger generations of fighting fans are probably more familiar with UFC stars like Conor McGregor and Khabib Nurmagomedov when it comes to recent rivalries.
Summary
With the UFC is becoming more and more popular Down Under, the best UFC betting sites in Australia are now well on top of offering betting markets and competitive UFC odds.
Joining one of our recommended bookies will ensure you can bet on the UFC each time their is a major fight night. The best also offer you the chance to bet on the move with excellent mobile apps and in-play markets.
UFC Betting FAQs