Greyhound Betting in Australia
Greyhound racing is very popular in Australia, so all the top bookies offer odds for each race meeting. Because there are so many options to choose from, we have decided to highlight the best greyhound racing betting sites to help guide your decision.
We also cover everything else you need to know ahead of greyhound betting. People new to betting on the dogs can scroll down to learn more about popular markets and how to find the best odds.
Best Greyhound Betting Sites
Betting Site
Best Feature
Secure Link
T&Cs
bet365

Best Live Streaming

Visit Site

Geo restrictions apply. You must have a funded account or have placed a bet in the last 24 hours to access. Under Australian law, we are required to inform you that Live Streaming on bet365 is exempt from Parts 3 and 4 of the Broadcasting Services (Online Content Service Provider Rules) 2018. Gamble Responsibly. Call Gambler's Help; National Gambling Helpline: 1800 858 858 or visit www.gamblinghelponline.org.au 18+

Unibet

Watch and bet live!

Visit Site

Reliable Bookmaker with Flawless Track Record

Palmerbet

Great App

Visit Site

Traditional Values and Great Betting App

PlayUp

Great Sports Coverage

Visit Site

Key Player on the AUS Betting Scene

BlueBet

Weekly Specials

Visit Site

Variety of Betting Markets
Greyhound betting is very popular among Australian punters, so you won't have a problem finding somewhere to bet. However, not all bookies are made the same. We have handpicked the best for our top list based on several criteria, such as the user interface, range of markets and quality of odds.
Bet365 – Top Choice for Greyhound Betting
When it comes to picking the number one bookie for betting on the dogs, it is bet365 that really stands out from its competitors.
They cover all the biggest Australian greyhound meetings races, as well as top action from the UK. A host of additional features also push them further ahead, including a state-of-the-art betting app and a top live streaming service.
It is the number of greyhound markets that really stand out, including a good number of futures. Another excellent element is their 'my greyhounds' tab, which allows you to track a greyhound so that you are notified the next time it runs.
To learn even more about this bookie, check out our bet365 review.
Greyhound live streaming
Great range of banking methods
Competitive odds and large markets
Greyhound tracker
Visit bet365 Website
Greyhound Odds
Greyhound betting odds are often quite close with plenty of short prices around. With all that in mind, it's hard to tell exactly which bookie always has the top prices. That's why we suggest you do a quick odds comparison test before each bet. We have done a test like that below so that you can see what it should look like.
As you can see from our test, bet365 has the best overall odds for the race we looked at. However, odds are always changing and a different bookie may come out on top for the very next race, which is why you should always double-check before placing your stake.
Greyhound Odds Comparison

| Albion Park | Palmerbet | Unibet | bet365 |
| --- | --- | --- | --- |
| Eamon Mac | 3.00 | 2.90 | 3.00 |
| Archer Boy | 71.00 | 71.00 | 71.00 |
| Pat's A Pearl | 5.50 | 5.50 | 5.70 |
| Storm Away | 3.70 | 3.70 | 3.70 |
| Prangster Crash | 71.00 | 81.00 | 81.00 |
| Keyed Alike | 5.50 | 6.00 | 5.80 |
| Velocity Fairy | 6.50 | 6.50 | 6.50 |
| Jedi Return | 21.00 | 21.00 | 21.00 |
| Overround | 119.69% | 119.15% | 117.94% |
Greyhound Betting Markets
Australian bookmakers offer a host of greyhound bets, meaning that it can be hard to pick the right one for you. We will explain a few of the most popular wager types and how to get the most from them.
If you're new to betting on the dogs, we suggest sticking with the simpler markets, such as win or place bets. Experienced punters can try their luck with more complex wagers, like quinella, exacta and pick 3.
Single Bets
Single or win markets are the most common way of betting on dogs. They are as simple as it gets. You just pick a greyhound you think will win, and that's it. If you want to spice it up, there is an option to bet on two or more races and combine all selections in a multibet. However, we suggest that only to more experienced bettors and those that have a wider knowledge of the sport.
Place
Place markets are also very popular among greyhound bettors because they're simple and more secure than the classic single bets. In this case, you pick a dog you believe will finish first or second. Odds will be a bit lower, of course, but you'll get paid regardless if your selection finishes in the number one or two spot.
Forecast/Trifecta/Quinella
These bets are more complex than the wagers we mentioned above, so we recommend them only to experienced punters. They combine more than one selection in a single bet, meaning that there are lots of variations included. Here are a few of the most popular exotic bets:
Forecast/Exacta – You bet on two dogs in the same race and try to guess the winner and the runner-up.
Quinella/Reverse forecast – Similar to the forecast bet, just in this case you pick the top two dogs regardless of order.
Trifecta – You try to guess the first three greyhounds in the exact order.
Superfecta – Same as trifecta and forecast, but in this case, you're betting on the first four dogs in the exact order.
Pick 3/Pick 6
As the name says, pick 3 market lets you choose winners of the 3 consecutive races. Pick 6 works exactly the same, just in this case, you select winners of the 6 consecutive events.
These bets come with both immense potential payouts but a much bigger risk of failure, meaning that you should be extra careful. Keep in mind that pick 3/pick 6 bets are usually reserved only for better-equipped betting sites, so don't be surprised if they aren't available all the time.
Greyhound Betting Strategy
Winning a greyhound bet isn't easy. That's why you need to study the craft and polish your betting skills. We asked our greyhound betting experts to come up with a few pieces of advice you can later use to improve your chances of winning. Scroll down to take a look at what they say:
Know your greyhound – Every dog is unique, so you should learn more about the one you're betting on. Studying its previous form or even getting to know the trainers can mean a difference between winning and losing.
Study the trap – On some tracks, certain traps can be more successful than others. You can even compare data on this and incorporate it into your betting strategy. Also, always check if your dog is better inside or outside runner, which is very important when studying traps.
Check winning times – The best bookies will have details of previous runs on the racecard they provide, including winning times. Knowing your selection is able to cover the distance in a better time than the others is a huge positive.
Live Betting on Greyhounds
Unfortunately, Australian betting sites don't offer live greyhound betting. This is simply due to technical reasons. Greyhound races are very swift, so there is almost no time to place live bets. If you're a fan of in-play betting, we suggest you visit some of the sites above and check out their live betting offering. There are usually tens of sports events available for in-play betting at any moment.
It is worth noting that even when it is offered, live bets will have to be placed over the phone. This is due to Aussie betting regulations that prevent in-play wagers online.
Live Streaming
Punters who like to watch live dog races and place bets at the same time can rejoice because there are a few great live streaming bookies that broadcast top greyhound racing events. The best-equipped ones are Unibet and bet365. You won't make a mistake by joining either of them!
Both Unibet and bet365 offer great coverage of Australian greyhound races. But because they are international brands, you'll also find a plethora of greyhound events from around the world. All you need to do is log in and visit their 'Live' pages for the full list of available events. After that, click the 'Play' button to start streaming.
We believe that bet365 is an overall better choice for watching live greyhound races because its interface is a bit more user-friendly. However, Unibet offers an excellent mobile app that also features live streaming, so punters who like to bet on dogs on the go will be especially pleased.
Best Greyhound Live Streaming Bookies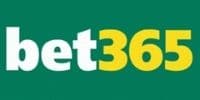 Top streaming service
User-friendly interface
Competitive odds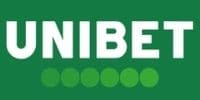 Excellent mobile streaming
Reliable brand
Excellent betting app
Best Greyhound Betting App
When it comes to greyhounds betting on the go, Unibet is a clear choice. Their mobile app is very quick and easy to use, so even beginners won't have a hard time finding their dog bets. You get access to all of Unibet's greyhound odds and markets, as well as form guides and special tips. On top of that, they also have greyhounds live streaming enabled for app users.
The Unibet native app is available for both iOS and Android devices. Just keep in mind that Android users have to get the app directly from Unibet's site instead of from the Google Play Store. If you're not a fan of downloadable apps, feel free to use their mobile website. It has all the same features as the native apps, just in this case, you won't have to download anything.
Betting Site
Best Feature
Secure Link
T&Cs
Unibet

Watch and bet live!

Visit Site

Reliable Bookmaker with Flawless Track Record
Most Popular Races
Australia host several big greyhound races that attract a lot of attention from local punters. All bookies from our top list cover these events, so you can expect a plethora of odds and markets as race day approaches. Here is the list of the top 5 greyhound races in Australia.
Million Dollar Chase
Location: Wentworth Park, New South Wales
Distance: 520m
Prize: $1,000,000
Date: October
Melbourne Cup
Location: Sandown Park, Melbourne
Distance: 515m
Prize: $435,000
Date: November
Perth Cup
Location: Cannington, Perth
Distance: 520m
Prize: $150,000
Date: March
Golden Easter Egg
Location: Wentworth Park, New South Wales
Distance: 520m
Prize: $250,000
Date: Easter Saturday
Australian Cup
Location: The Meadows, Melbourne
Distance: 525m
Prize: $300,000
Date: February
Conclusion
Greyhound betting is at the peak of its popularity, meaning that many great online bookies cover top events. There are tens of races every day, so you'll always have something exciting to focus on when looking to bet on dogs. Markets range from simple win markets to complex exotic bets, meaning that there is something for both novice and experienced punters.
If you're not sure where to bet, we suggest taking look at our list of the best greyhound betting sites. All of those bookies are 100% safe and offer an excellent selection of greyhound bets.
Greyhound Betting FAQs