Tennis Betting Sites Australia
Aussies love their tennis! In fact, we love it so much that Melbourne hosts one of the Grad Slam tournaments for over a hundred years! Since tennis is so big around here, naturally local punters immediately wanted to try they luck in predicting the outcome of the tournaments. If you're want to so as well, take a look at our list of top tennis betting sites in Australia.
But how to win tennis bets? What are the online tennis betting markets? Which bookmakers are offering the highest tennis odds? To get the answer to these, and many other important questions, take a look at the article below.
Where to Bet on Tennis in Australia?
Betting Site
Best Feature
Secure Link
T&Cs

bet365

Best Live Streaming

Visit Site

Geo restrictions apply. You must have a funded account or have placed a bet in the last 24 hours to access. Under Australian law, we are required to inform you that Live Streaming on bet365 is exempt from Parts 3 and 4 of the Broadcasting Services (Online Content Service Provider Rules) 2018.

Unibet

Watch and bet live!

Visit Site

Reliable Bookmaker with Flawless Track Record

Palmerbet

Great App

Visit Site

Traditional Values and Great Betting App

PlayUp

Great Sports Coverage

Visit Site

Key Player on the AUS Betting Scene

BlueBet

Weekly Specials

Visit Site

Variety of Betting Markets
Note, the betting markets offer differs from one bookie to another. This is why it's essential to go through our reviews and check the quality of the sports betting product each one of them is offering. Throughout this tennis betting overview, we're going to point out several of these for the quality and the depth of their odds and markets on tennis matches.
First thing's first, what kind of tennis bets can you actually place?
Types of Tennis Betting Markets
Like with other types of sports events, there are two types of tennis betting markets. The first and more frequent ones are match bets, which are settled once the tennis match is over, and the other, future bets that allow you to bet on the outcome even months before the tournament has even started. A special kind of future bets are multis, since they depend on the outcome of several individual tennis matches, but not necessarily the tournament.
Here you can find the list of most popular tennis bets. Click on the link and jump to the market you like.
Outright Bets
Almost all Aussie betting sites are offering outright odds on tennis. This way you can bet even a few months before the actual matches start. In other words, with outright bets, you bet on the outcome of the tournament. These markets usually come with the tempting odds, but be careful, the risk is also very high! We will discuss a few of the most popular tennis future bets in the section below.
Tournament Winner
This is the most common future bet you can place on every tennis tournament. Here you simply back up a player you think will be the winner of the tournament. Nothing complex, nothing out of the ordinary. The range of odds depends on the tournament participants. Nowadays, tennis tournaments have become so competitive even bookies can't identify who the favourite is. The odds would probably be very high, but that's because so many things can go wrong in the meantime. The point is, be very careful with the tournament winner outright market.
Final Quinella
You might not feel comfortable placing a bet on the winner of the tournament, but you are confident you can predict which two tennis players will face in the finals. In that case, this is the right market for you. There are times when the two best tennis players are competing, and by accident, they can't meet until the very finals. However, don't push it. It's better to place a bet on a match well analyzed, than to place a Final Quinella bet, without taking into consideration all variables.
Tennis Multi Bets
A simple way to boost your winnings is to combine several bets, or in other words, go for multis. If you're betting before the start of the tournament, all matches will be available for multi bets. It means that there will be a lot of options to choose from, and in that way increase potential winnings.
Then again, a lot has changed in recent years. The thing is, now there are quite a few tennis players that can surprise both punters and bookies. A few years back, getting the Final Quinella was easy, and it was somewhat predictable who the winner will be. Multis, although highly attractive, call for caution because for you to cash out, all the legs must come out as winners. So more bets you include in your multi, the higher the risk will be.
Tennis Match Betting Markets
Unlike soccer or rugby, tennis punters usually place an outright bet on the tournament winner, and as the events unfold, they place more match bets. Soccer betting allows punters to pursue several different future bets. The range of tennis futures is pretty limited when compared with other sports, which is what we can't say about the tennis match betting markets.
Head-to-Head Betting
Betting on who will win the match is a type of market that needs no introduction. Most people who have never placed a wager imagine that there's only this bet type. Tennis betting differs from other sports because there's no draw outcome. This is why the prices may look a bit lower than expected. That's the reason many punters are not fond of this market, they just don't find it rewarding enough. We're not here to judge, but you can't get appealing odds without some risk.
But simple is usually better. To start with tennis head-to-head betting you don't need some special expertise. It doesn't call for extensive homework, and you can find it at any Australian bookmaker. In spite of what we just said, head-to-head betting is considered by many as an entry-level bet type.
Set Betting
In our opinion, set betting is the best tennis betting market, not only because it's distinctive for tennis, but because the odds are well-balanced. Here you can try to guess not only the match winner but also the number of sets they'll play. For example, if Djokovic is playing Nadal, you can back up Djokovic to win the game by 2-1 in sets, and that way boost your potential winnings. The tricky part is that set betting requires for some tennis knowledge, and you really have to be familiar with the players' current performance and capabilities.
To Win 1st Set
This is more of a coin toss bet since it can go either way. The odds range between 1.50 and 2.80, which makes it more attractive than head-to-head by a small margin, depending on your player of choice. Moreover, if you have a few bets underway, initial set winner bets are the first ones to settle. So much for last-minute comebacks! Like the previous two bet markets, first set winner is also available for all tennis matches, regardless of how attractive or unattractive they are.
Total Match Games – Tennis Spread Betting
Similar to the goal line in soccer, tennis features a game line. Do you think it's going to be a short match with under 22 games? Or maybe you believe it will be a close contest with 23 or more games? If there's no clear favourite, expect to get odds in the range of 1.75 to 1.90.
When it's a short match, usually the score ends with 6-4, 6-4, ergo 20 games in total. In the early stages of the tournament, this is the most probable and the most common result. Don't take this for granted, because the draw can deliver some really enticing matches early on in the tournament.
To wrap up the total game talk, if you feel the favourite doesn't want to extend the match and wants to go back to the hotel and rest for the next encounter, always bet under. It's not a sure shot, but it sure appears that way.
Total Sets
Slowly, but surely, we're entering the hard to find betting markets. Their scarcity is an indicator that the match might not be as popular. Bookies offer this market only on matches that are well-covered by the media, and that attract a lot of attention amongst the passionate punter base.
Now, some bookies enable punters to request, or build a bet, but that's a totally different area.
Furthermore, this shouldn't be confused with Set Betting. The question you should answer is, are there going to be more than 2.5 sets, or less. So you're not interested in the winner of the match, but just the number of total sets played. The odds for this bet market are ranging from 1.50 to 2.50, and these are the prices you can expect at a high-level tennis match.
Game Handicap
Do you take yourself for an experience tennis punter? Do you find it boring to bet on tennis matches where the outcome is almost certainly already settled? Well, you can raise the stakes and the odds with Tennis Handicap betting!
How does it work? It looks complex, but it's actually really straightforward once you get the hang of it. Since it's kind of an important segment of tennis betting, we're going to take a closer look. If you're in a hurry, here's a short explanation. Basically, you're giving the underdog a head start, of 1 or more games. How is the handicap applied? First, you sum the number of games, then the +/-1.5 handicap is applied. The tricky part is that even if the player you've backed losses, your bet can still be a winner. Find more info in the following section.
Tennis Handicap Betting Explained
It's a common misconception that the handicap applies to the number of sets. Just pay close attention to the title of the bet market, it's GAME HANDICAP. Like we said earlier, first, you sum up all the games, then you apply the handicap.
An odd situation can occur when a tennis player wins the match, but this bet end up as a loser, just because that particular player has fewer games, once the handicap is applied. Nevertheless, tennis game handicap betting is very exciting and can be profitable if you do your homework properly.
Nowadays, it's not as a common for a player to be outclassed easily. However, if you conduct proper research, you can find some easy bets in less popular tennis tournaments. Note that you might have to request this market. Game handicap bets are also absolutely amazing with Grand Slam matches. Even a seemingly boring event can be turned into a grand-finale like game when the handicap is added.
Tennis Betting Tips & Strategies
Here at Aussiebet, we don't like to give punters false hope or boast that we're some kind of omniscient betting experts. However, throughout our betting history, we've learnt a few things about tennis that might be the missing piece of your betting puzzle.
You have to understand the game, the mechanics, why does one player has the upper hand and why is the other currently experiencing difficulties. Details matter! Although we hate saying it, past performance is not all that relevant. Current form, on the other hand, is, and you can check it out easily. But don't go months back! Rather focus on the recent performance!
Know Your Tennis Court Surfaces
Casual tennis betting is not a big deal. It's easy to pursue moneyline bets, mediocre odds, and win a few dollars now and then. Whatever gets you up in the morning. Although, if you want to get into the advanced tennis markets, that's when the real betting action starts. Going for those game handicaps, or even touching upon set betting mandates tennis betting experience, that is, if you want to be successful in your tennis betting endeavours.
First thing you should keep your eyes on is the court surface. Some punters argue that the court surface doesn't matter. We can agree with this to some degree, but if you're into game line betting, court surface is crucial. Grass matches are the fastest, whereas clay courts are the slowest. The tennis court surface also impacts how much the ball bounces, how predictable is the ball trajectory, and so on. Now, at the highest level, when tennis legends are competing, it may not be easy to notice these watching individual games.
However, if you purposely compare these players playing on different court surfaces, they become obvious. In the 90s, it was easy to identify the favourite based on the court surface. At the very least, one player had the upper hand just because of how comfortable he/she is on the given court surface. Over the past decade, tennis players have become complete, bringing performance on all court surfaces close to perfection.
Shop for the Best Tennis Odds
Take your time, do not rush. Tennis comes with fewer variables, than other sports, team ones especially. There's only one player, so it's easier to track the form and benchmark the performance. Now, this isn't an exact science, but any data and/or information can help you out.
The bottom line, you need decent odds in order to win big. As you go deeper in the tennis betting markets, the risk increases, but so do the odds. Marginal price differences of 0.10 accumulate if you're going for multis. Although nowadays bookies try to squeeze out the last drop of juice possible, deviations still exist.
The easiest way to find the best odds is to look around and compare. Prices are usually much different depending on the bookie, so the only way to be sure you always get the best deal is to visit at least a few sites as see what they have to offer.
Multis are Welcomed
But this doesn't mean you should push it too much! So why are tennis multis recommended? In most cases, there won't be enough lucrative tennis matches available, so you will have to fill the void with soccer or a rugby bet. Nevertheless, make sure you're familiar with the other sports events you're including on your bet slip.
Tennis Live Betting
Tennis is a face-paced game where a single blow can change the entire course of the game. That makes it perfect for live betting. Whether you're a novice or seasoned punter, there is no reason to miss out on all opportunities tennis live betting is offering. But note that due to the state regulations, Aussie bookies aren't allowed to accept in-play bets on websites. Rather than that, you'll have to give them a call in order to place a live wager. The process is very simple, look at the in-play odds on the bookmaker's site and them give them a call to seal the deal. Super easy, and super exciting!
Tennis Live Streaming
You don't know which TV station is covering your favourite tennis tournament? Don't worry, we have a solution. Many of the betting sites from our list above are offering tennis live streaming, but the best one of them is probably bet365. They truly excel in this field. At bet365 you can watch live all of the Grand Slam Tournaments, as well as an array of smaller tennis events. But note that you'll have to register an account and place a real money bet to start streaming.
If you want to explore other options, note that Unibet and Betfair both offer tennis live streaming. If you want to learn more about how streaming works at these betting sites, take a look at some of our in-depth reviews.
Best Betting Sites for Tennis Live Streaming

iOS and Android apps
Lots of live tennis events
Long sign-in form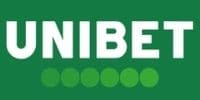 User-friendly site
Great selection of markets
Not Aussie owned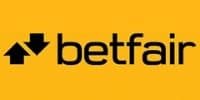 The only betting exchange
High odds
Not so many live events
The Most Popular Tennis Tournaments – The Grand Slam Tournaments aka Majors
The four Grand Slams are the most important tennis events. Three continents, four tournaments, four annual opportunities for the tennis players to carve their name in history. Unless you've been living under a rock, you must have heard of these. They attract so much attention they're covered by mainstream media. The bookmakers are not slacking behind, so you can find the widest array of odds for these tennis tournaments. Grand Slams are the time when the champions are made! Here's a brief overview of each of the majors.
Australian Open – The Largest Annual Sporting Event in the Southern Hemisphere
The Grand Slam calendar year starts with the Australian Open. As an Aussie yourself, you should be proud of this renowned tennis tournament. Its genesis takes us back to the turn of the 19th century. Due to the remoteness of Australia, it wasn't quite popular in the beginning. Moreover, there were several other tennis competitions in Australia, which undermined its prestige.
Fun fact, there was no Australian Open in 1986, because there was a change in the schedule. The tournament was moved from December to January. Many tennis players find the Australian Open inconvenient, but not because of Australia's remoteness. This time around, it's because of how close the tournament is to Christmas. Tennis players simply don't have enough time to reach peak performance. This is essential for your future tennis betting endeavours. Also, up until 1988 the Australian Open matches were played on grass. From this point on, all matches are played on hard courts.
Melbourne is where you can follow the Australian Open action live. Get your tickets in time, because they're sold out sooner than you might've expected.
Where can you find the best Australian Open odds? The ultimate and the best answer is, you have to shop for them yourself. We can recommend Palmerbet if you're strictly into Australian bookmakers, or you can join bet365 Australia, which is undisputed as far as tennis betting markets go.
Betting Site
Best Feature
Secure Link
T&Cs

bet365

Best Live Streaming

Visit Site

Geo restrictions apply. You must have a funded account or have placed a bet in the last 24 hours to access. Under Australian law, we are required to inform you that Live Streaming on bet365 is exempt from Parts 3 and 4 of the Broadcasting Services (Online Content Service Provider Rules) 2018.
French Open – The Clay Grand Slam
Next stop, France! It's the 2nd Grand Slam tournament during the year, and it takes place in Paris on the beautiful venue Stade Roland-Garros. It starts at the end of May and it ends in early June. The matches are played on clay courts, which is almost perfect since the Spring season is at its very peak.
The French Open, also known as the Roland-Garros Tournament, is older than the Australian Open, but only by a few years. It's been through a lot of changes! Due to the nature of the court surface, not all tennis players find their way around that easy. The ball is slowed by the clay surface, making big serves and volleyers go through a nightmare. However, there are tennis players who prefer the ball moving slower. If you're an avid punter who's prepared to do anything to find out who these players are, we have no doubts that you will come on top.
Much like the Australian Open, punters should prepare at least a few weeks before the start of the tournament. Get all those betting markets in order, and while you're at it, shop for the best French Open betting odds! We recommend Unibet Australia for French Open betting.
Betting Site
Best Feature
Secure Link
T&Cs

Unibet

Watch and bet live!

Visit Site

Reliable Bookmaker with Flawless Track Record
Wimbledon – The Grass Grand Slam
Wimbledon is the oldest Grand Slam tennis tournament out of all 4. Since one of its core principles is tradition, not much has changed. It has remained the only grass or lawn Grand Slam tournament. The Wimbledon matches are fast-paced, with a lot of twists because the tennis ball is moving super fast. This also makes it the most demanding one. If players are not well prepared, all weaknesses are multiplied and become obvious. Moreover, the humid and occasionally hot weather can make it even harder for the players to "keep their cool" and show the global tennis audience how their peak performance looks like.
Wimbledon has a long history, and its organisers hold many small yet important customs. It's not men's, it's gentlemen's, not women's, but ladies. Oh, and if you ever attend the Wimbledon and you want to blend in, get yourself some ice cream and strawberries!
But what about betting on Wimbledon tennis matches? Throughout the two weeks of top-class tennis action, you'll be able to bet on some of the most exciting tennis matches you've ever witnessed. This is when history is created! Comebacks are common since all players are giving 110% on the court.
Take the betting action back to Wimbledon's roots with BetEasy. Australian successor of famous William Hill offers all the Wimbledon betting markets you can imagine, as well as some of the highest odds on the market. So if you're looking for a solid Wimbledon bookmaker, look no further!
US Open – The Grand Slam Finale
It all ends in the US! The Grand Slam calendar year ends on the hard courts in New York. The tennis US Open has been a grass, clay and now it's a hard court tennis tournament. To be precise, the court surface is called ProDecoTurf and it's classified as medium-fast surface. It produces a lower bounce, yet the ball doesn't lose much of its speed due to less friction.
US Open outright odds are available throughout the whole year. However, you can't really know what to expect until the tournament is only a few days away from commencing. If the Wimbledon values tradition and history, the US Open is the pioneer in many areas.
The now almost standard Hawk Eye system was first introduced in 2006 at the US Open. In our opinion, this system is in favour of punters. Why? Because there's no room for human error. Unbiased predictions call for an unbiased ruling on line call challenges.
Many would prefer for the US Open to take place a bit earlier, but a start on the last Monday in August sounds just good to us. There's a decent buffer between the US Open and the Wimbledon, so both the players and punters can prepare.
Tennis FAQs
How does tennis handicap betting work?
With tennis handicap betting, you give one of the players a certain number of games before the match has even started. You'll win the bet if the player you have backed up won more gems, plus or minus the handicap.
How to win tennis betting?
Tennis is not an exact science, so there is no real formula to always win your bets. The best you can do is watch games, study analytics and try placing only smart bets. We have written a few of the useful tips which can help you be more successful, so scroll up and give them a look.
What is tennis set betting?
Set betting is one of the most popular tennis wagers. It means that you'll bet not only on the outcome of the match but also on the number of sets. So for example, you can back up one player not only to win the encounter but also to do so with the 2-1 result.