Novelty Betting in Australia
Even though sports and racing betting is the most popular, Australian bookies also offer many other wagering options. You can bet on a wide range of events, like TV Shows, elections or awards. If you're searching for something new and exciting, novelty betting may be the right thing for you!
We cover everything you need to know about novelty and entertainment betting. You can learn what markets are available and how to find the highest novelty odds. Experienced punters can jump straight to our list of top 5 novelty betting sites in Australia.
Best Novelty Betting Sites
Ad disclosure
How we rate
Casino
Bonus
Payment methods
Link
T&Cs

bet365

Many Sports Covered

Visit Site

bet365 Review

Best Features:

Huge range of sports, Exceptional product, Lots of payment options

Payment methods

(9 in total):

Minimum Deposit:

AU $1

Withdraw Time:

1-5 Days

Licences:

Northern Territory

App availability:

Close –

Open +

Geo restrictions apply. You must have a funded account or have placed a bet in the last 24 hours to …

Read more

Unibet

Watch Live Streams

Visit Site

Unibet Review

Best Features:

Great all-round bookie, Unibet TV, Impressive app

Payment methods

(4 in total):

Minimum Deposit:

AU $5

Withdraw Time:

1-5 Days

Licences:

Northern Territory

App availability:

Close –

Open +

Reliable Bookmaker with Flawless Track Record

Palmerbet

Great for Multi Bets

Visit Site

Palmerbet Review

Best Features:

Strong focus on racing, Excellent for enhanced odds, Good bet builder

Payment methods

(6 in total):

Minimum Deposit:

AU $10

Withdraw Time:

1-2 Days

Licences:

New South Wales

App availability:

Close –

Open +

Traditional Values and Great Betting App

PlayUp

Sports and Fantasy Betting

Range of Markets

Visit Site

PlayUp Review

Best Features:

Range of sports markets, Daily fantasy sports offered, Apps for iOS and Android

Payment methods

(4 in total):

Minimum Deposit:

AU $10

Withdraw Time:

1-3 Days

Licences:

Northern Territory

App availability:

Close –

Open +

Key Player on the AUS Betting Scene

BlueBet

Horse Racing Live Streams

Big Races Covered

Visit Site

BlueBet Review

Best Features:

Superb betting app, Watch live horse racing, Range of sports markets

Payment methods

(3 in total):

Minimum Deposit:

AU $10

Withdraw Time:

1-2 Days

Licences:

New South Wales

App availability:

Close –

Open +

Variety of Betting Markets
Most of the top Australian betting sites are offering novelty betting. However, not all of them provide the same range of odds and markets. We handpicked the best ones for our top list based on several criteria, including the scope of payment methods and overall user experience. If you want to learn more about any of the sites we mentioned above, check out some of our in-depth bookie reviews.
What Bookie Has the Best Novelty Odds?
It's hard to tell which bookie has the best novelty betting odds because the prices are constantly changing. The only way to make sure you're always getting the best offer is to shop around and compare odds. We've prepared an example odds comparison for you below.
As you can see from the table, the novelty odds can be very different depending on a bookie. That just proves how important it is to go around and search for the highest prices. For example, bet365 prices Bulgaria to win Eurosong at 7.00, while BlueBet offers 11.00 for the same market, which is an enormous difference.
| Eurovision Song Winner | bet365 | Unibet | BlueBet |
| --- | --- | --- | --- |
| France | 4.00 | 4.50 | 5.00 |
| Malta | 4.50 | 5.00 | 4.00 |
| Switzerland | 5.00 | 6.50 | 9.00 |
| Bulgaria | 7.00 | 8.50 | 11.00 |
| Italy | 7.50 | 8.00 | 7.00 |
| Iceland | 9.00 | 10.00 | 19.00 |
What Novelty Markets Are Available
Novelties and entertainment are incredibly broad areas that include everything from betting on TV shows like 'The Survivor' and 'The Bachelor' to politics and music awards.
However, keep in mind that the offering can be very different depending on the bookie. More prominent operators usually have dozens of novelty markets available, while some don't even offer entertainment betting. As you can probably guess by now, markets are quite different than when betting on Aussie Rules or some other sport.
We will explain below a few of the most common novelty markets available at Australian betting sites.
TV Shows
TV shows betting is very popular among Aussie punters. Bookmakers usually offer odds before the new season starts, so you can place outright bets right away. As the season progresses, they update the prices based on what's happening in the show.
Most bookies only offer an option to bet on the final winner. For example, you can back up your favourite to take home the 'final rose' in 'The Bachelorette'. There are many more shows available for betting, and these are the most popular ones in Australia:
The Bachelor
The Bachelorette
The X Factor
Eurovision
Survivor
Triple J Hottest 100
Awards
Big movie and TV awards attract a lot of attention, so naturally, every bookie around here will be offering odds on winners. The better-equipped betting site covers every major award show, such as The Oscars, The Golden Globes and The Grammys.
You can bet on various things, like who will be the best director or the best new artist. Some bookmakers even go one step further and offer obscure bets like 'what colour dress Scarlett Johansson will wear at the Oscars.'
Here are the most popular movie and TV awards you can bet on at Aussie betting sites:
Oscars
Grammys
Golden Globes
BAFTA
Emmys
VMAs
BRIT Awards
Politics
Politics betting has become increasingly popular among local bettors over the past several years. All bookies from our list above cover Australian politics, meaning that you can bet on which party will win the federal elections or who will form the next state government in New South Wales. Note that local betting sites usually have more betting options for elections in their state. For example, the best QLD betting sites will have more odds for Queensland elections.
However, if you'd rather bet on foreign politics, we suggest visiting some of the big international bookies, like bet365 or Unibet. They cover everything from the US elections to French or UK politics. We even made a whole page only about betting on politics, so make sure to check it out before placing any bets.
Sports Novelties
Sports fans looking for more variety will be pleased to hear that Aussie bookmakers also offer betting on sports novelties. It includes different events from the world of sports, such as who will be carrying the Olympic flame, which sports will be included in the upcoming Olympics or who will be voted the next Sports Personality of the Year. These markets are usually available a few months in advance, so double-check whether your bookmaker has them.
Other Novelties
The area of novelty betting is so broad that almost anything you can imagine can fall under it. Apart from the things we mentioned above, you can also bet on a range of other real-life events. Here is just a quick overview of other novelty bets that are sometimes available at Australian bookmakers:
Miss World and other beauty pageants
Royal Family affairs
Nobel prize winners
Eating contests
Novelty Betting Vs Sports Betting
Novelty betting is very different from classic sports or racing betting. It comes with its own set of advantages and disadvantages, which you should all know before betting.
The most notable difference is that odds are much less precise than with old school forms of betting. Bookmakers use refined statistical methods and complex software to come up with accurate sports and racing odds. However, this isn't the case with novelties because the factors that affect the outcome are much harder to detect. That's why you can find lots of high-value bets where you have the advantage over the bookmaker.
On the other hand, novelty bets also come with few important downsides. The biggest one is that there aren't that many markets available. Even though bookies cover many events, they usually offer just simple win markets and nothing else.
Here are a few more advantages and disadvantages of novelty and entertainment betting.
If you're familiar with the subjects, there are a lot of high-value bets available.

There are numerous interesting events you can bet on.

Novelty bets are available even when sports season ends.

There aren't many markets available apart from simple win bets.

Not every bookie is offering novelty betting.
Novelty Betting Tips
Novelty betting is much more volatile than sports or racing because there many more factors that affect the final outcome. Novelty bets may look easy because you're betting on the events you're familiar with, however, it's much harder than it looks. That's why we have come up with a few tips to help you pick the right novelty market and improve your chances of winning.
Bet on things you know well – Stick with betting on events you are already well familiar with. If 'The Voice' is your favourite show, you should try placing a bet. In that case, you may even have an advantage over the bookmaker because of your expertise.
Don't bet too far ahead – Even though bookies release odds months in advance, you should be careful with outright novelty bets. There are just so many things that can happen in the meantime, so always be extra careful.
Don't get emotional – Elections and awards shows are filled with emotions, but you shouldn't pick based on your personal preferences. Try thinking with a clear mind and choose the contender who has the most realistic chances of winning.
Top Apps for Novelty Betting
When it comes to betting on the go, Unibet is an obvious choice. Not only do they offer one of the finest selections of novelty bets, but this bookie also has one of the best gambling apps in Australia. You can enjoy the full range of Unibet's novelty and entertainment bets even when betting on mobile. On top of that, you can also use all of Unibet's other top features, such as live streaming, stats centre or live betting.
You can download the Unibet iOS app directly from the Apple App Store and start betting right away. However, Android users will have to get the app directly from Unibet's site. In case you just want to place a quick bet on the move without having to download anything, head to the Unibet mobile website and enjoy all the same features as native app users.
Conclusion
Novelty and entertainment betting can be thrilling. If you're a fan of some TV show or you enjoy following news about politics, novelty betting may be a great choice.
However, keep in mind that most bookies don't cover a very wide selection of events and that there are usually just a few different markets available. Because of all this, we believe that novelty betting won't be taking the throne from sports and racing anytime soon, but it can be a great addition to your betting arsenal.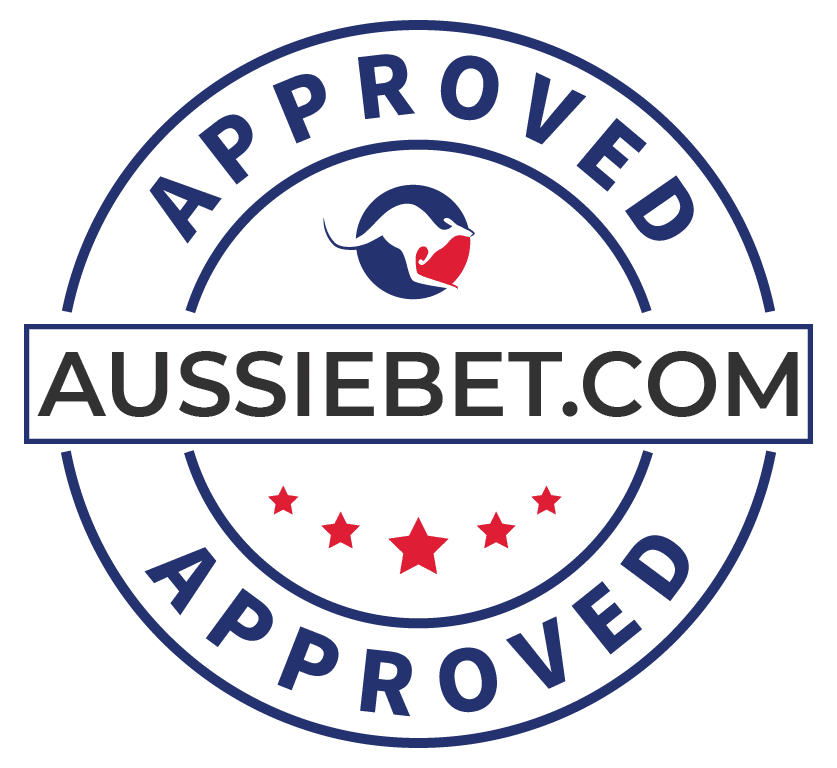 Click the button below and take a look at the full list of the best novelty betting sites in Australia!
Best novelty betting sites
Novelty Betting FAQs